California Creatives: The Transformers—Skincare Guru Lesley Thornton
This season's California Creatives are the kind of bold, imaginary thinkers who have walked away from promising careers, forged ahead in the face of fear, or picked up the pieces of thwarted dreams to pivot toward an unknown path. For these architects, skincare stars, chefs, artists, and more, courage has been found in 180 degree turns and slight shifts in thinking. In this year of drastic change, each of our pioneering subjects offers an example of how to move forward, taking what we've learned from the past into a brighter, more authentic future.
To call Lesley Thornton merely intuitive would be to discredit her ability to marry her instincts to the whims and occasional whiplashes of the world around her. The born-and-raised Angeleno is the creative genius behind Klur, those glamorously minimal, diminutive brown bottles lining the medicine cabinets of Vogue beauty editors, Hollywood starlets, and supermodels—most recently Rosie Huntington-Whiteley, who took to her YouTube channel to announce how "completely and utterly obsessed" she is with the line, namely the glow-inducing body oil that will debut on our shelves next month. Thornton's career has taken many shapes, as a makeup artist, aesthetician, and now independent, self-funded skincare entrepreneur, with the constant being her distinctly California approach. Here, she talks about the ingredients behind her deliciously hydrating, soothing-on-contact serums, minimal routines for laid-back women who want it all, and the beauty of trusting timing.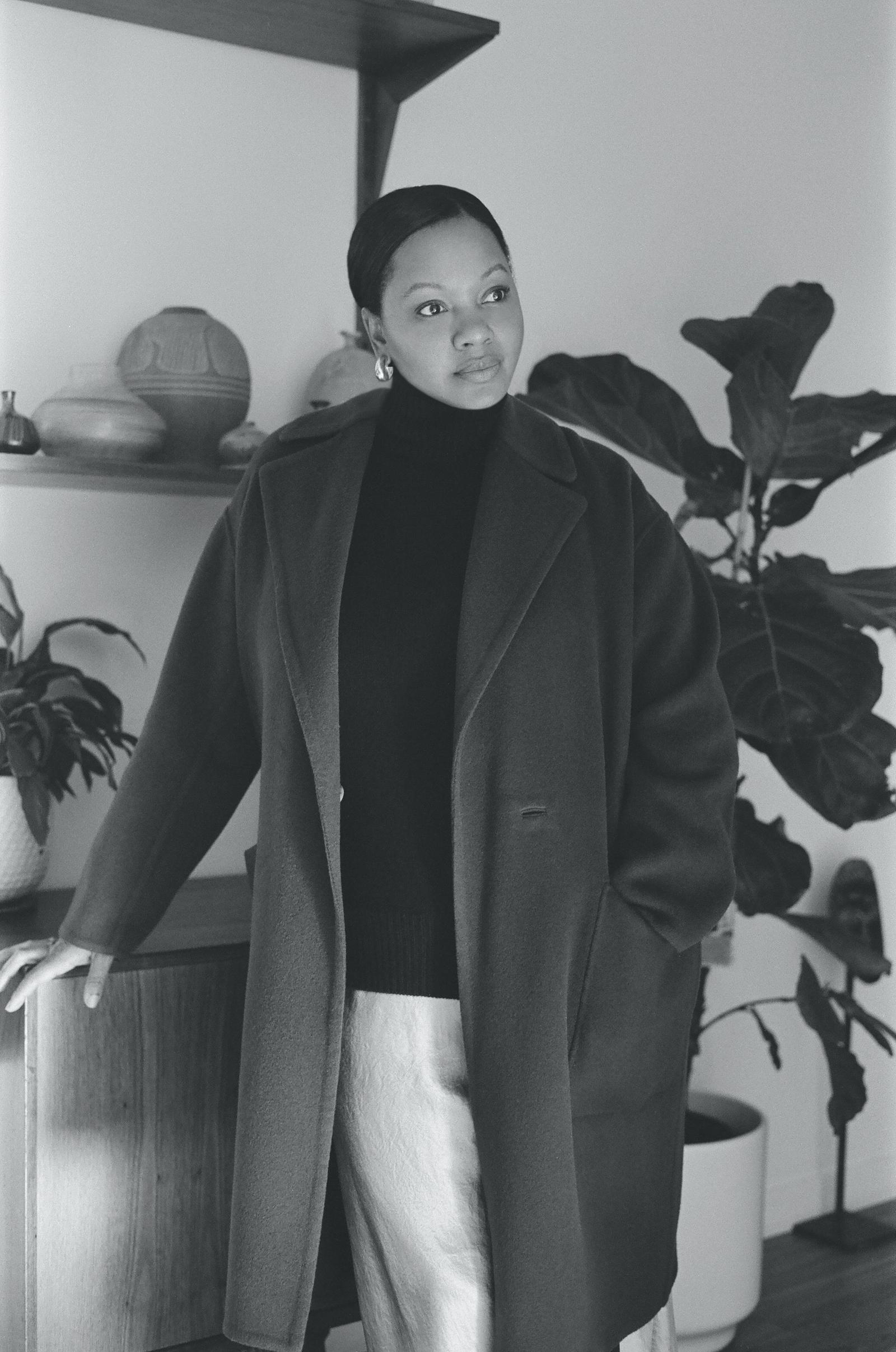 Was the beauty industry something you always knew you wanted to be part of? How did your journey start?
I was living in Compton at the time, this was the '80s. My mom wanted to put me in programs that would build my self-esteem and keep me out of trouble. We got into these local beauty pageants, including Miss Inglewood, and that's where I discovered beauty. I loved putting on makeup for the pageants. My mom made a little kit for me, and after the pageants, I would keep the makeup and play with it at home as my way of expressing myself.
[By high school], everyone knew me as the girl who loved makeup. I worked at a makeup cart at the mall after school and I started doing [makeup for] proms and special events. Girls would line up in front of our house. And that was kind of it. Once I was able to give other people the same confidence I felt during those pageants and [was able to make] my friends feel so beautiful, I was like, this is my job forever.
You had a thriving career as a makeup artist, working with Laura Mercier, M.A.C., and Estée Lauder, and on film productions and editorial shoots. What caused you to make the leap into skincare?
I had 10 years of experience in Hollywood and I realized that the actresses and talent I was working with were always asking about skincare. [That's when I finally decided to go to school to become an esthetician], and, because I couldn't do production and go to school, I started doing weddings on the weekend. Brides in particular wanted to know not only about skincare, they wanted product knowledge. So I would go to all of these trade shows and conventions, and started asking about product while I was in school to make enough connections to eventually integrate products into my practice. My intention has always been to have [my own product line].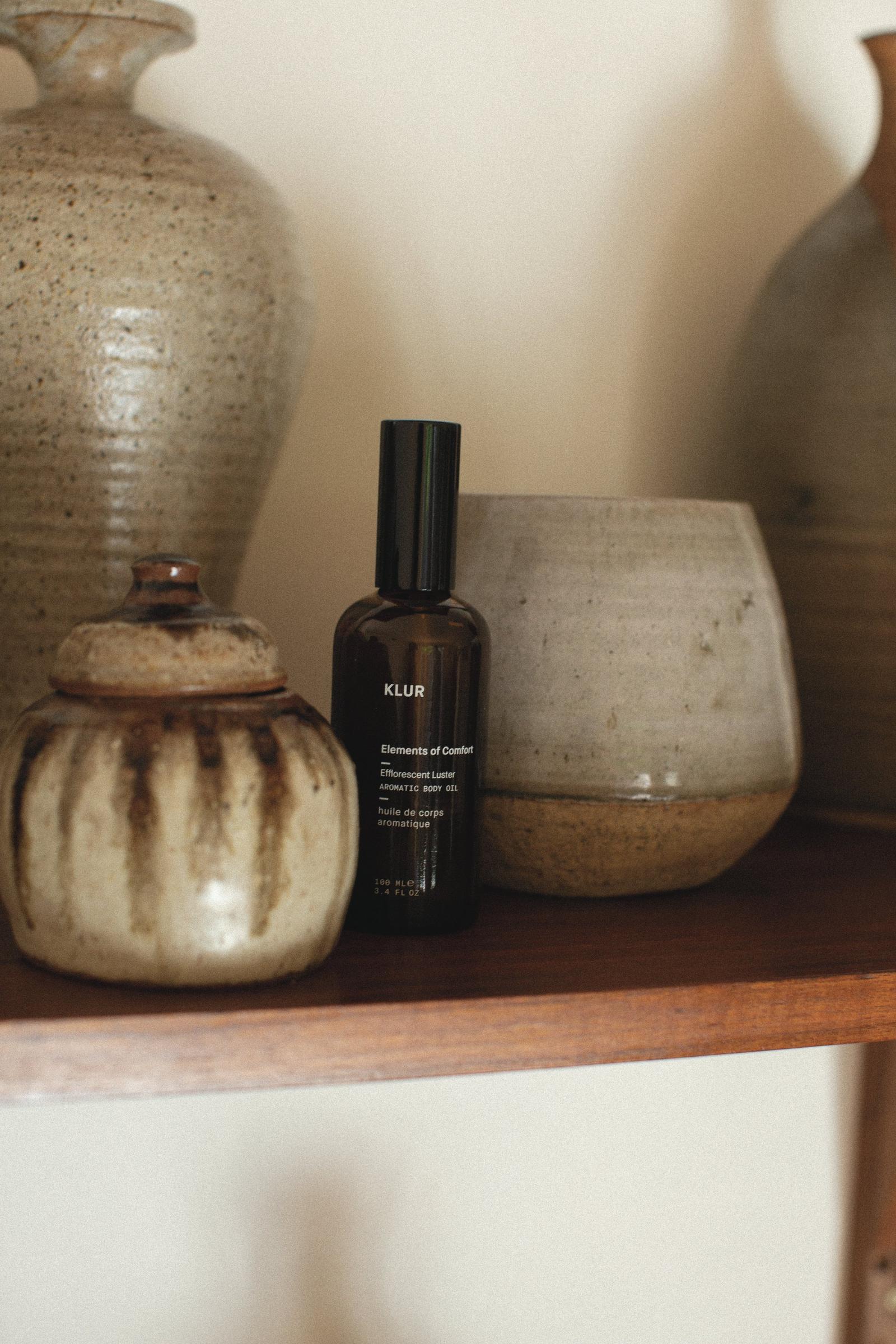 When it came time to develop your own products, what did you want to make?
A black-owned clean luxury brand, that was niche because there weren't too many black-owned luxury brands in the beauty space—most are shelved at CVS and Sally Beauty. [At the same time] there was a disconnect between clinical, botanical, and products that made you feel amazing. Most clinical brands focus on the aspect of performance. [Of course] no one wants a product that doesn't work, but [I didn't like the approach of], "you have a problem and we're going to fix it." We can have performance and enjoyment in the same [formula].
To achieve optimal skin health, products can be gentle, improve your skin, and still be high performance without burning or tingling. If it bothers you, you're not going to use it. [Klur is] focused on the health of skin and gentle consistency. The byproduct will be beautiful skin.
What were the original Klur products?
I launched the first iteration in 2014 with a cleanser, three serums, and an emphasis on organic and wild-crafted, readily-available ingredients. We don't use rare botanicals because the research on them [doesn't exist], where as green tea is in every single Klur product because we know green tea is very good for the skin. There is a scientific track record. And we work with the skin's natural microbiome to keep the skin as placid and happy as possible. It's about finding optimal concentrations of [active ingredients], like Vitamin C, that work with as many skin types as possible. We're not just inclusive in ownership and representation, our products are designed with consideration for all skin types: black skin needs, sensitive skin needs, all individuals.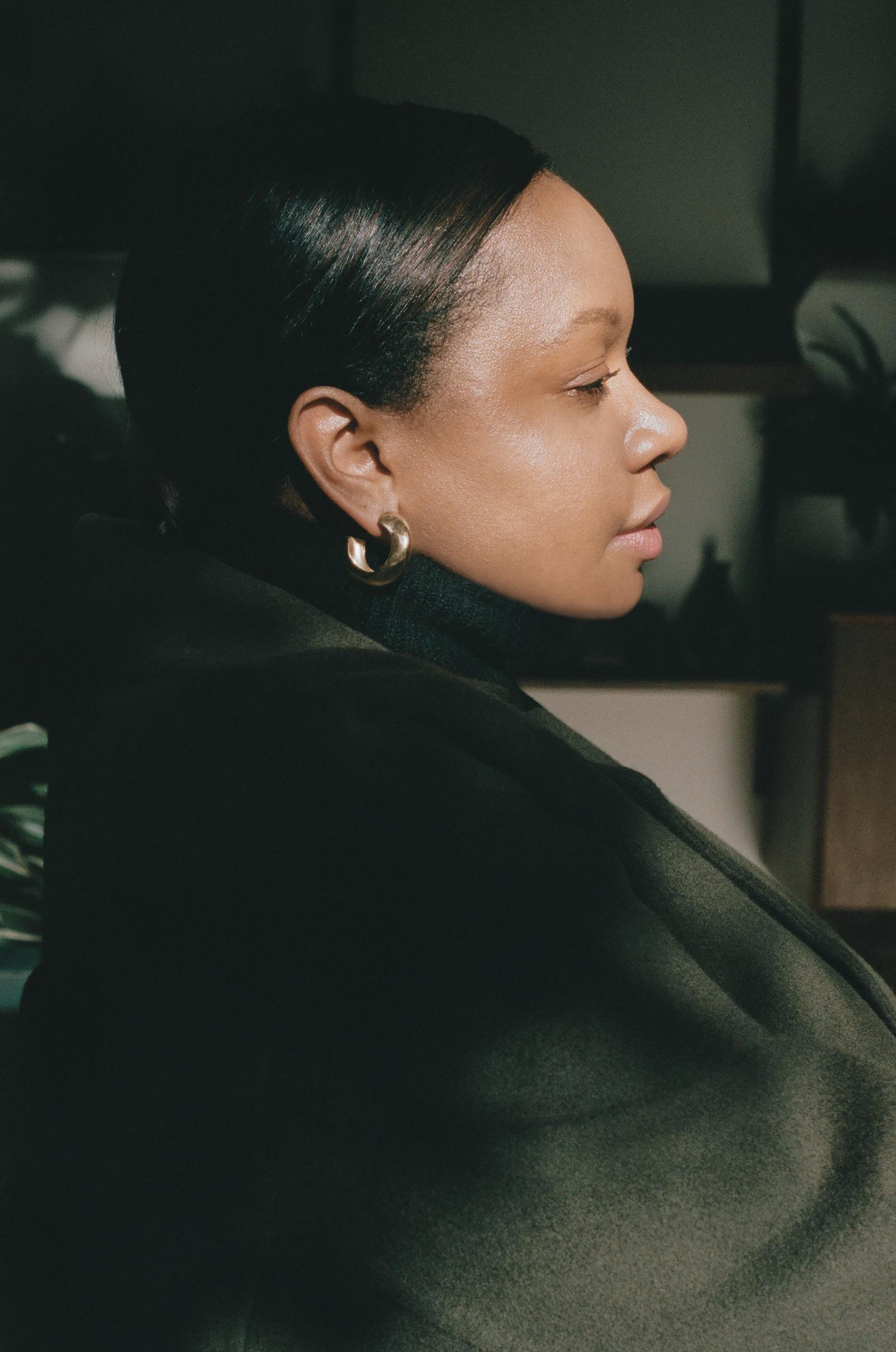 How has your brand evolved over the past seven years?
It's much more mature now. In 2016, I shelved my old products. I had applied my personal philosophy to the formulas, and I realized, why couldn't I apply my personal style to the brand? I wanted to reflect black beauty in a way that was more modern, something with longevity that could live through time. I live in a midcentury house and collect a lot of midcentury furniture and pottery from the 1940s-1960s. It looks better now than it did then. Midcentury had so much style-wise I could bring to the brand: functional principles, the aspect of simplicity of design. The details are the design, like Charles and Ray Eames said. [Now, I've created] what I want, how I want the formulations to work, and what I want people to take away when they feel a product. The brand voice has also changed into a professional voice of an expert.
You recently made the tough decision to close your facial studio for good. How did you know you were ready?
Every transition [in my career] has been very natural. Scary, yes, but natural. I'm intuitive and try to tap into that. Timing is everything. Whenever I felt like I was tired, and couldn't show up to do a job to the best of my ability, I knew it was time to transition. I closed the bungalow the first week of April. I didn't want to take the risk [of trying to stay open]. A friend of mine needed a place to stay, and I said, "You know what? Why don't you just take over the lease?" Thank goodness I did. Things are shifting for me so dramatically with Klur. [Since then,] business has increased 900%.