From Silly Putty to Ceramics: In Conversation with Ben Medansky
Ben Medansky is a ceramicist who stands out amid the abundance of talent in California. Commissioned by many other creatives, his striking style feels both playful and precise with modern and brutalist influence. Each work experiments with symmetry and grids while balanced by an edited color palette. Born in Arizona, Medansky now calls Los Angeles home.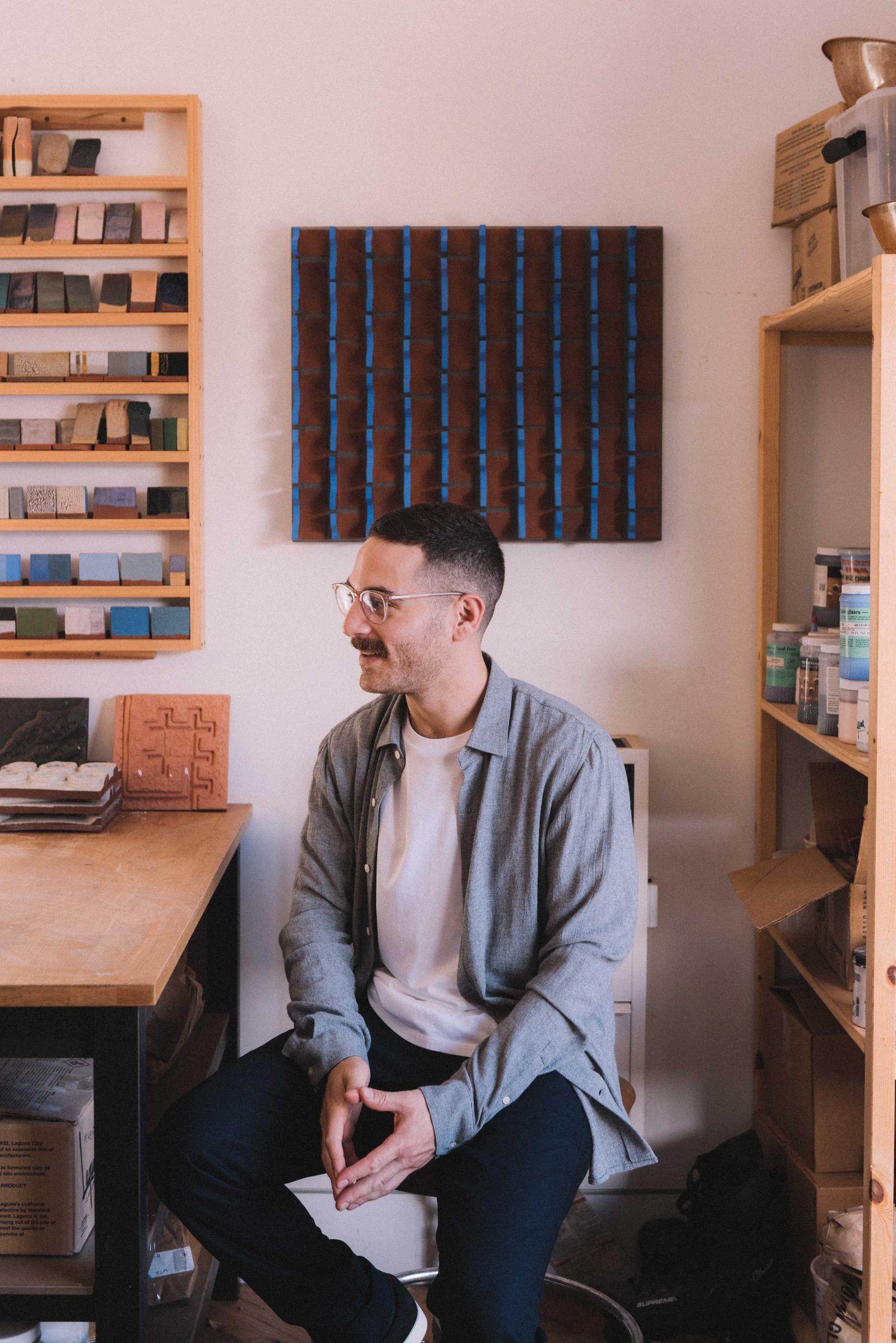 Why ceramics?
When the aliens dig up our civilization, they won't be looking at our Instagrams.
Have you sculpted with other materials?
I started working with silly putty as a kid, apprenticed a glassblower in high school, and experimented with wood and metal in college. I really wanted to master ceramics and have spent the last ten years working with it and still feel like a novice.
You've cited the mechanical world and science as sources of inspiration, could you elaborate?
When I see a gear or radial fins on a LED bulb, I get excited by the repetition and symmetry. Science and learning play an important role in my practice. I am always on the hunt for discovery.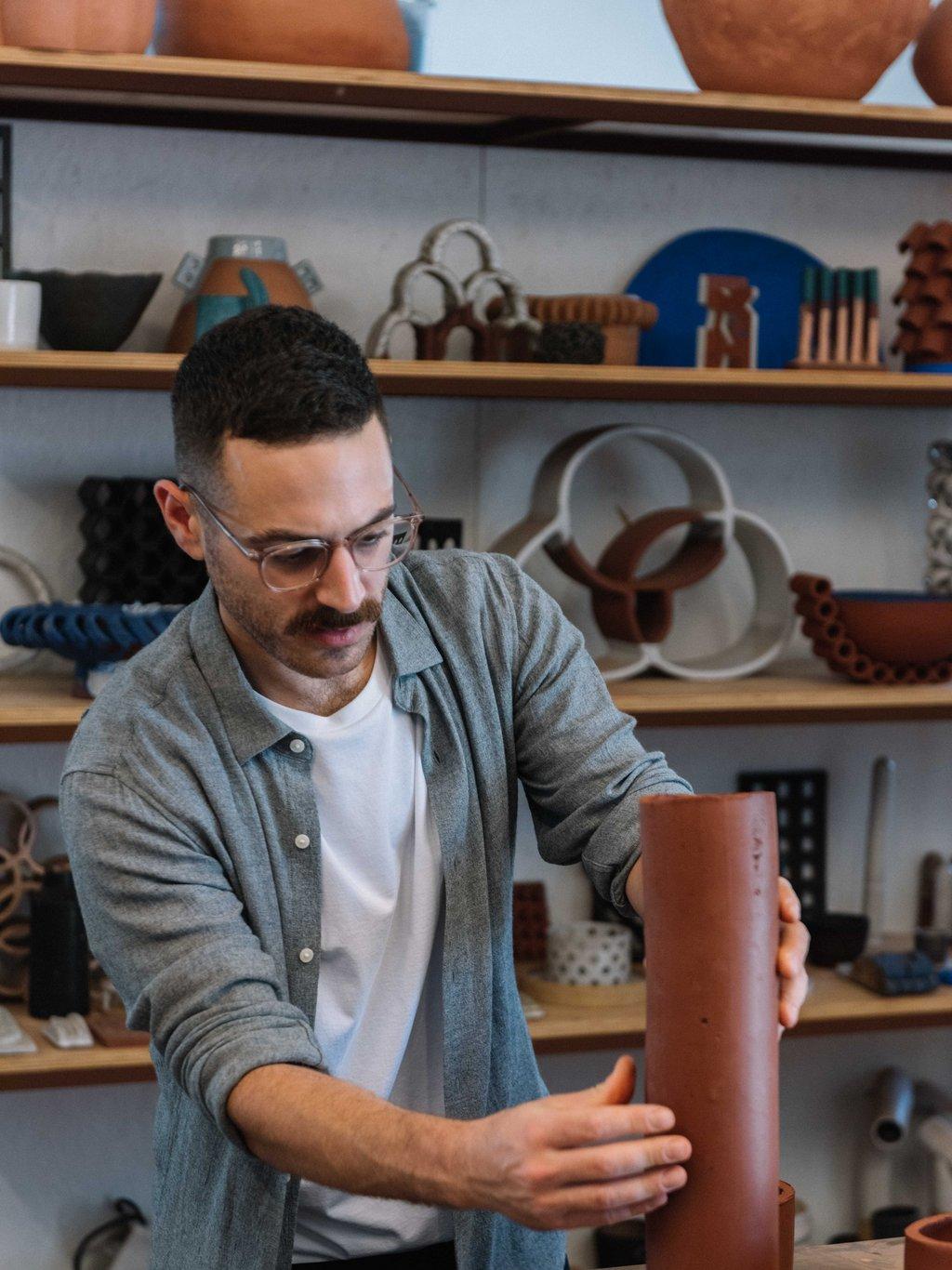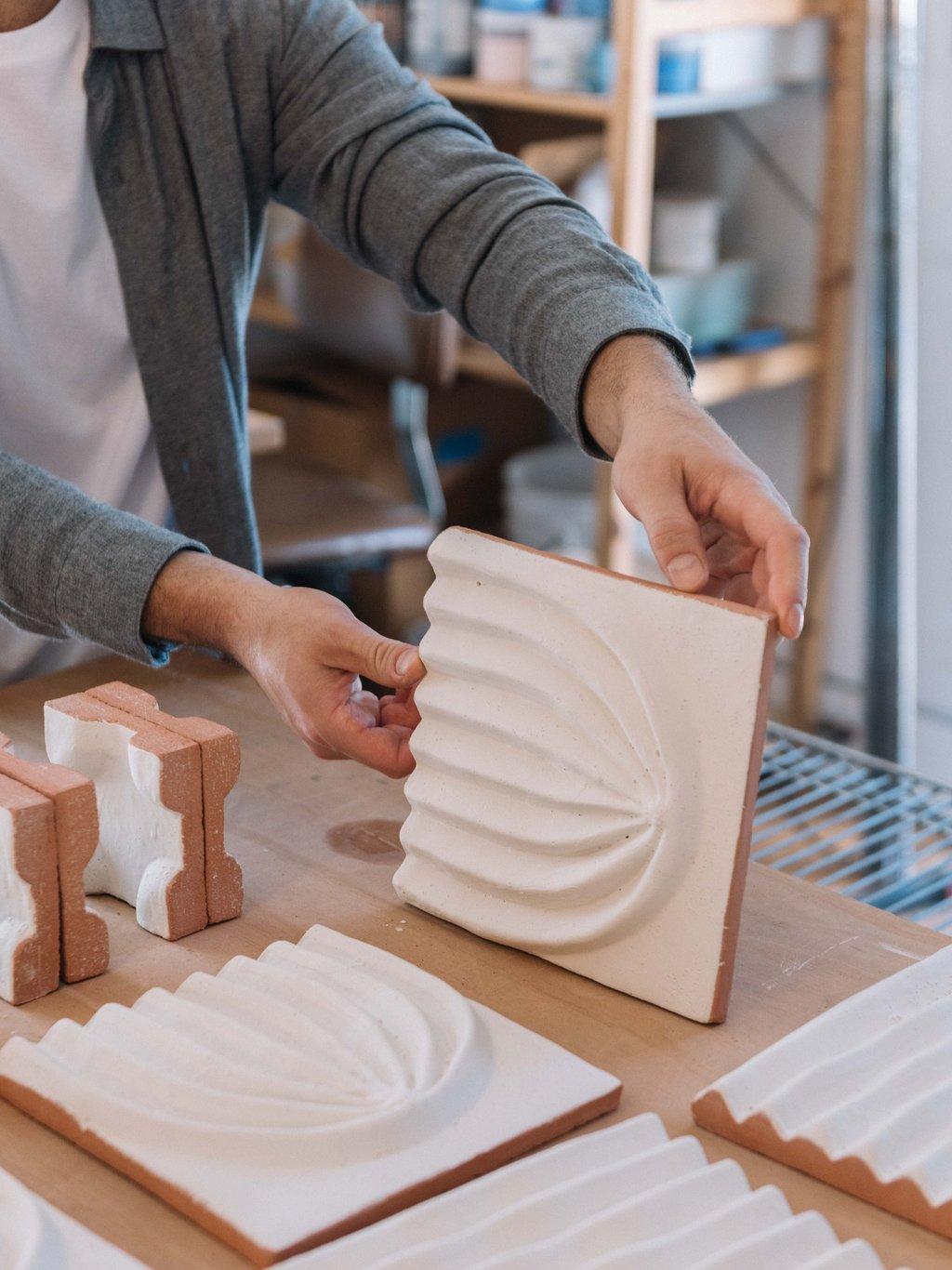 Is there anywhere else you look to for ideas or motivation?
Right now, I like a neatly wrapped bundle of rope and the tones of the Sonoran Desert.
What is your favorite thing about Los Angeles?
I love the community in LA. Everyone is so supportive, talented, and down to go for a hike.
Why did you decide to move to Los Angeles?
I moved from Arizona to Chicago for school and then to LA because winter is a choice and I choose no. Also, the art and design world in LA was beginning to blossom and I wanted my voice to be a part of it.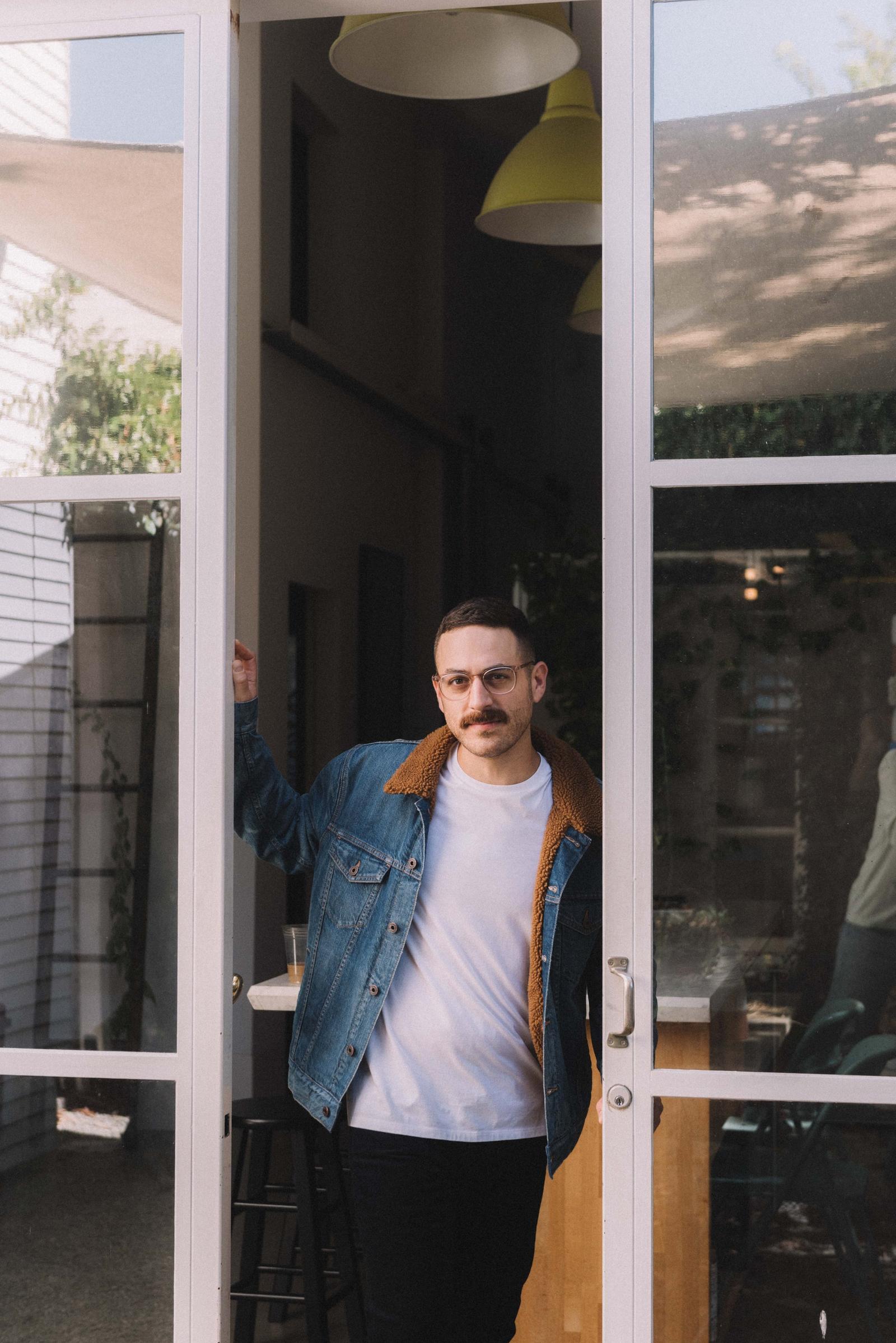 Your home is beautiful, can you share its architectural background and some of your favorite aspects?
My home was designed and built by artist friends of mine, Eddy and Astrid Sykes. They built the place with lots of hidden doors and sliding walls. I love the open air feeling you get from the high ceilings and giant glass doors.
Do you create objects for your own space?
Yes! I often design for myself and just hope someone else likes it, too.
Do you have a favorite work, whether it was for yourself, a private client, or a larger project?
I really like the new series of large-scale architectural pieces I have been focusing on this year. Particularly, the 50-foot ceramic mural I'm currently finishing up for Kelly Wearstler and the massive fireplace surround I just completed for Oscar de la Hoya.
Do you have a favorite artist, perhaps working in a different medium, who you follow and support?
I love Olafur Eliasson. Art, for him, is a crucial means for turning thinking into doing in the world.