Vince x Akasa
An Evening Celebration in Honor of Akasa
On a cool night in LA's Frogtown, 150 guests gathered for a special event to benefit Akasa and the California Community Foundation's Wildfire Relief Fund.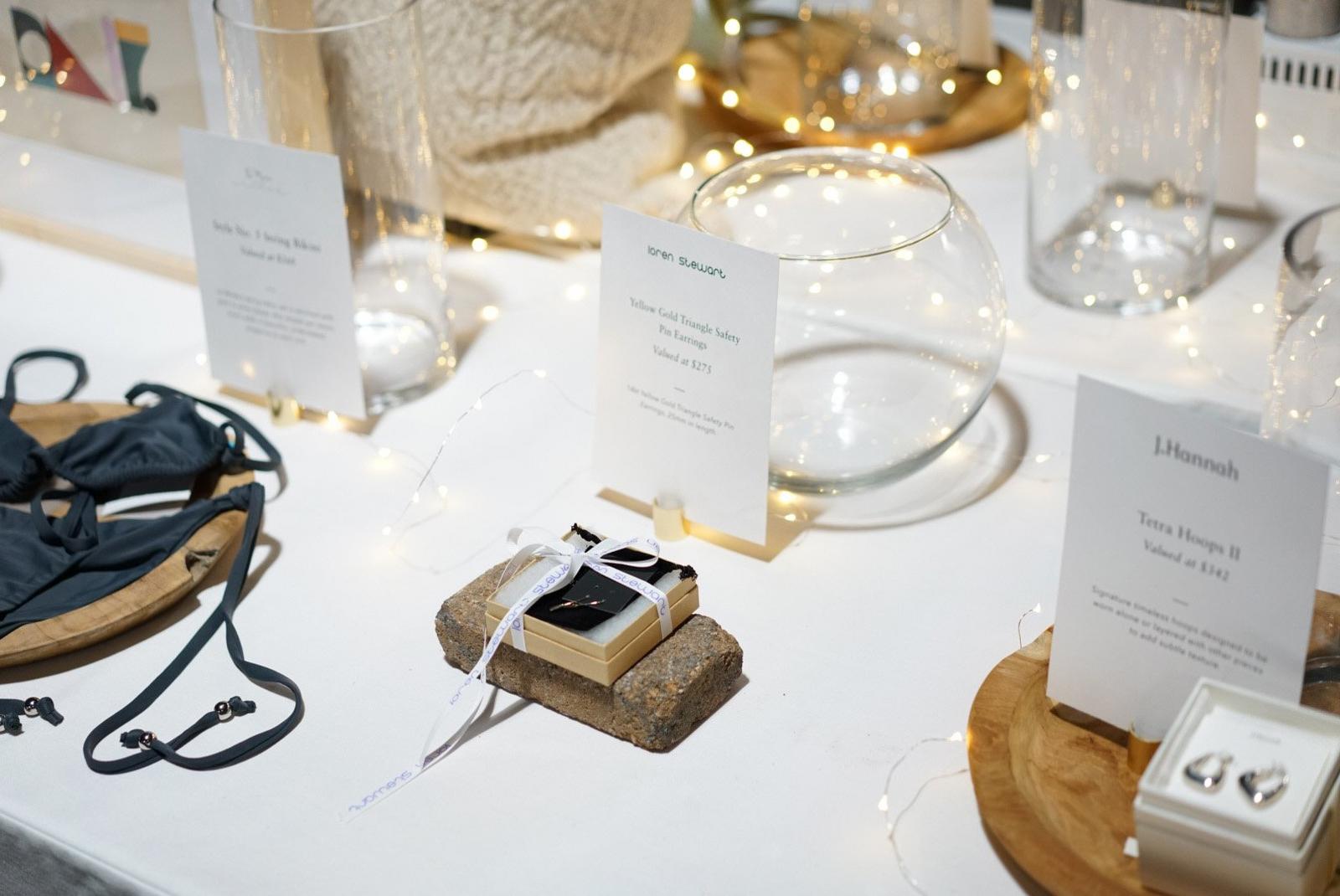 "The partnership between Akasa and Vince happened very organically but the support has left me speechless," said Ashleigh Parsons, Akasa founder.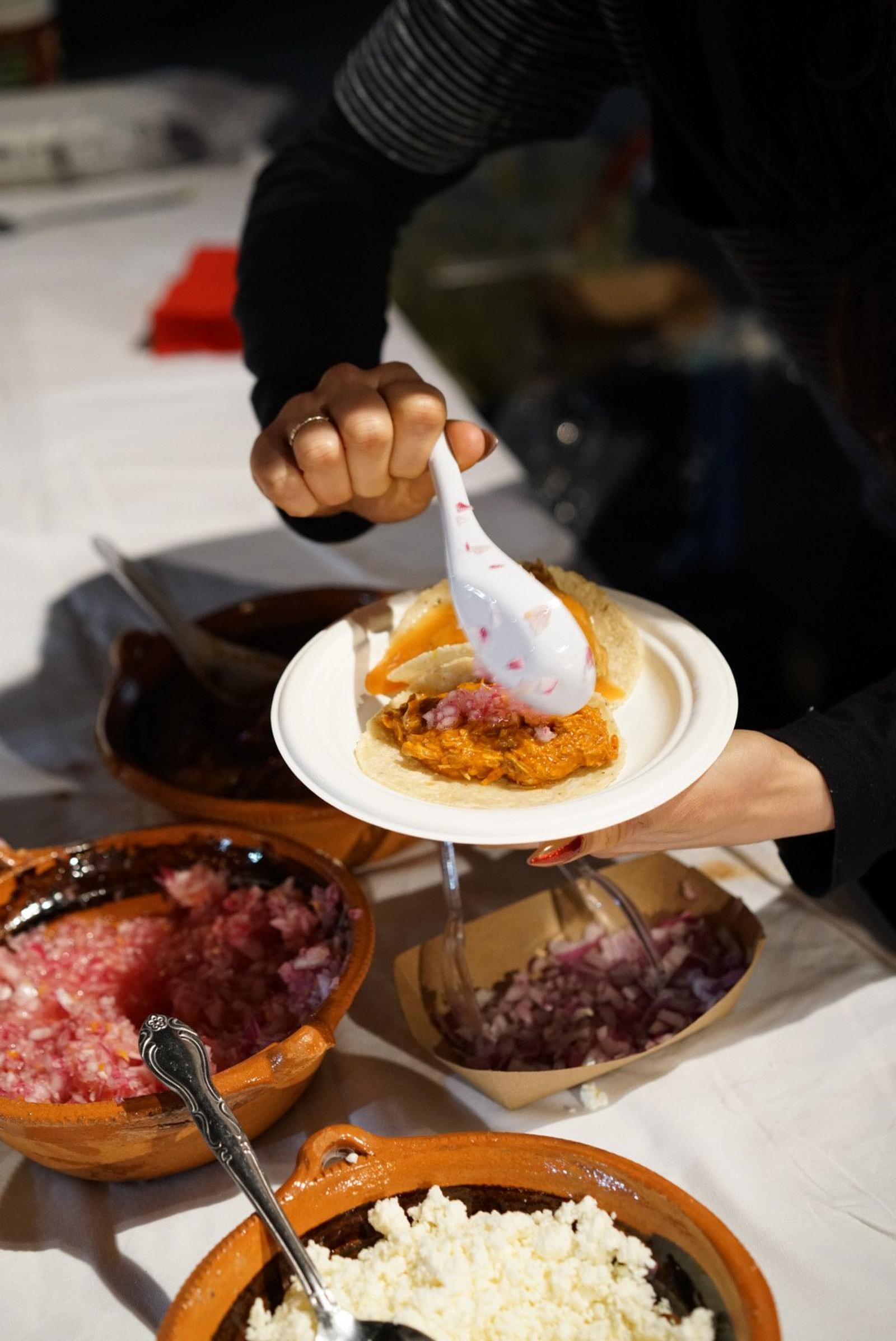 "The donation goes directly toward programming for the 2019 school year and allows us to expand our curriculum - reaching more youth and families on a weekly basis - within the LA school system," she said.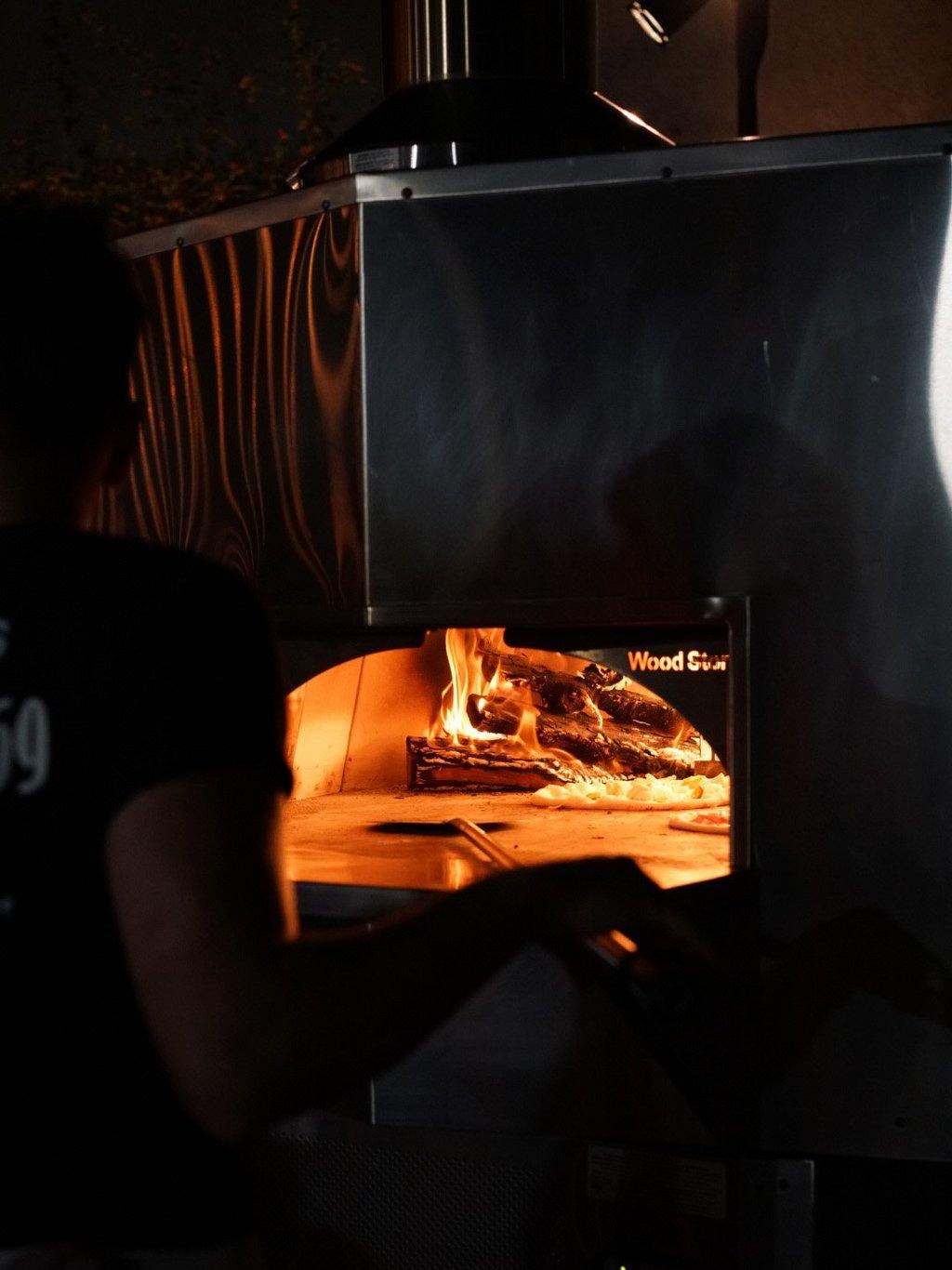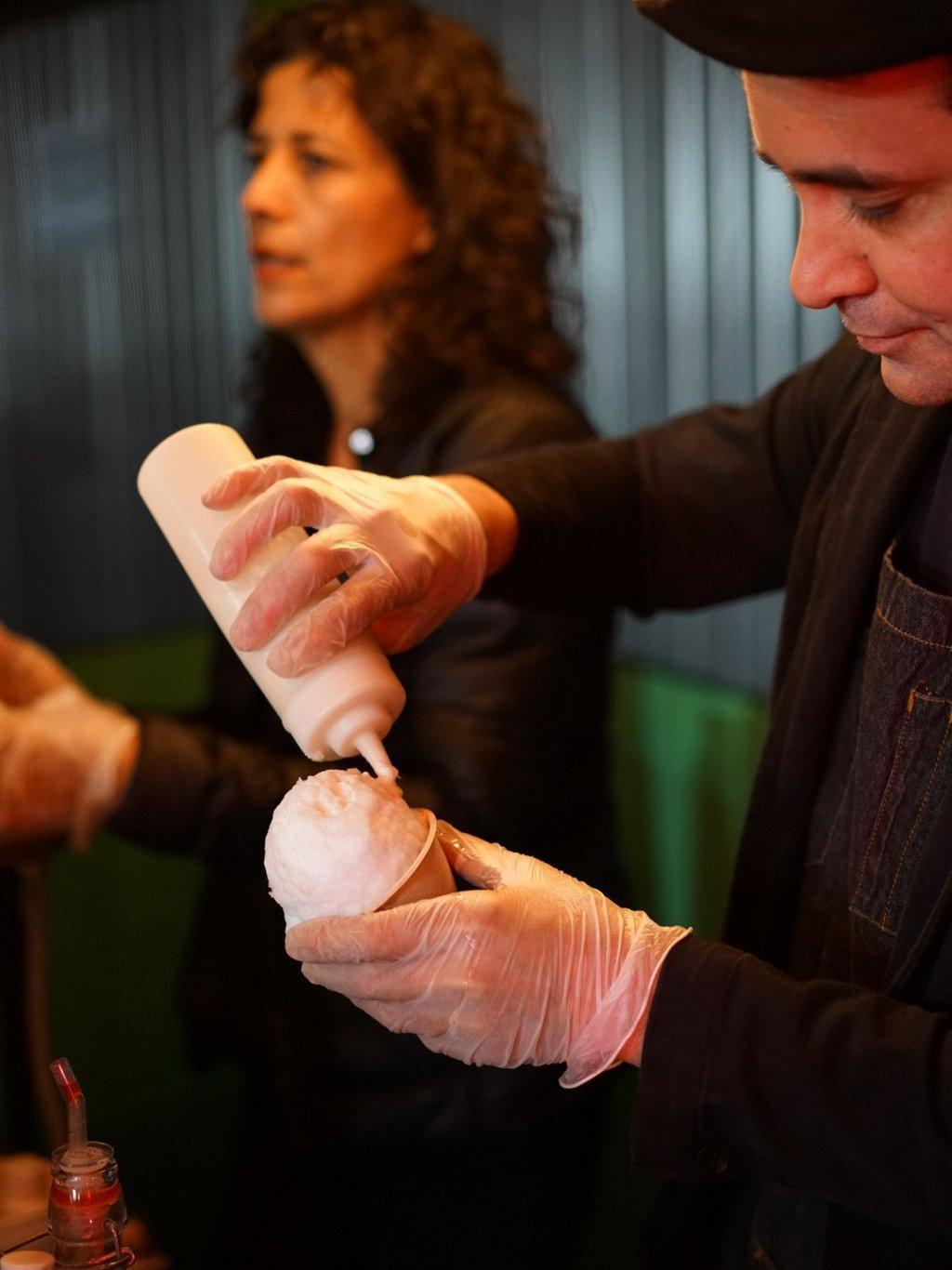 The diverse mix of attendees—artists, designers, photographers and activists—mingled at SANSO's outdoor storefront. SANSO's work is featured in our Pacific Palisades store, and the venue provided the ideal combination of industrial design and natural elements.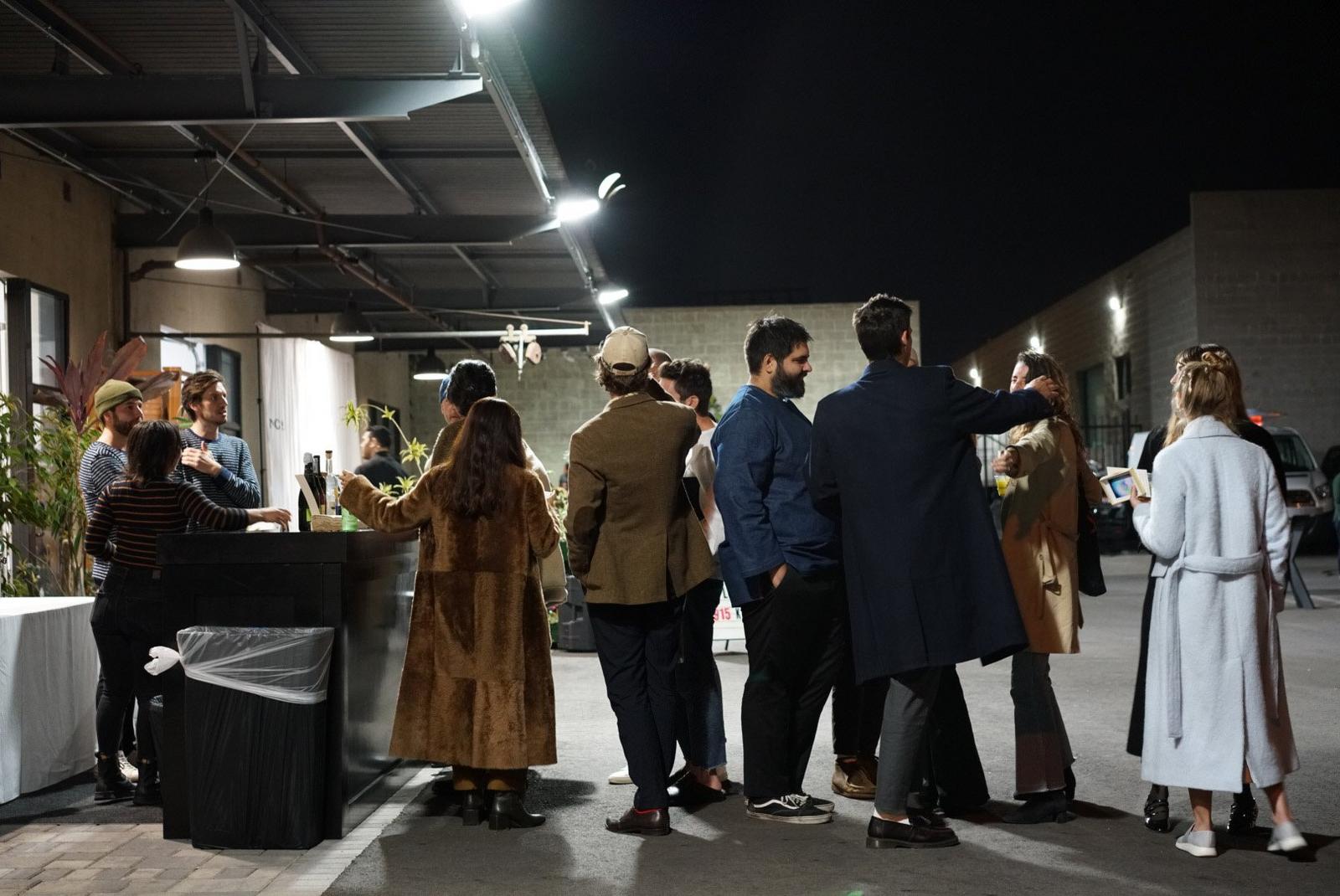 As guests entered the space, rows of string lights glistened overhead and tunes by Coco & Salt played in the background. LA-based Yola Mezcal, Loft and Bear, Future Gin and Amy Atwood Selections provided refreshments flavored with orange bitters, lime and even lemon verbena from the Akasa garden.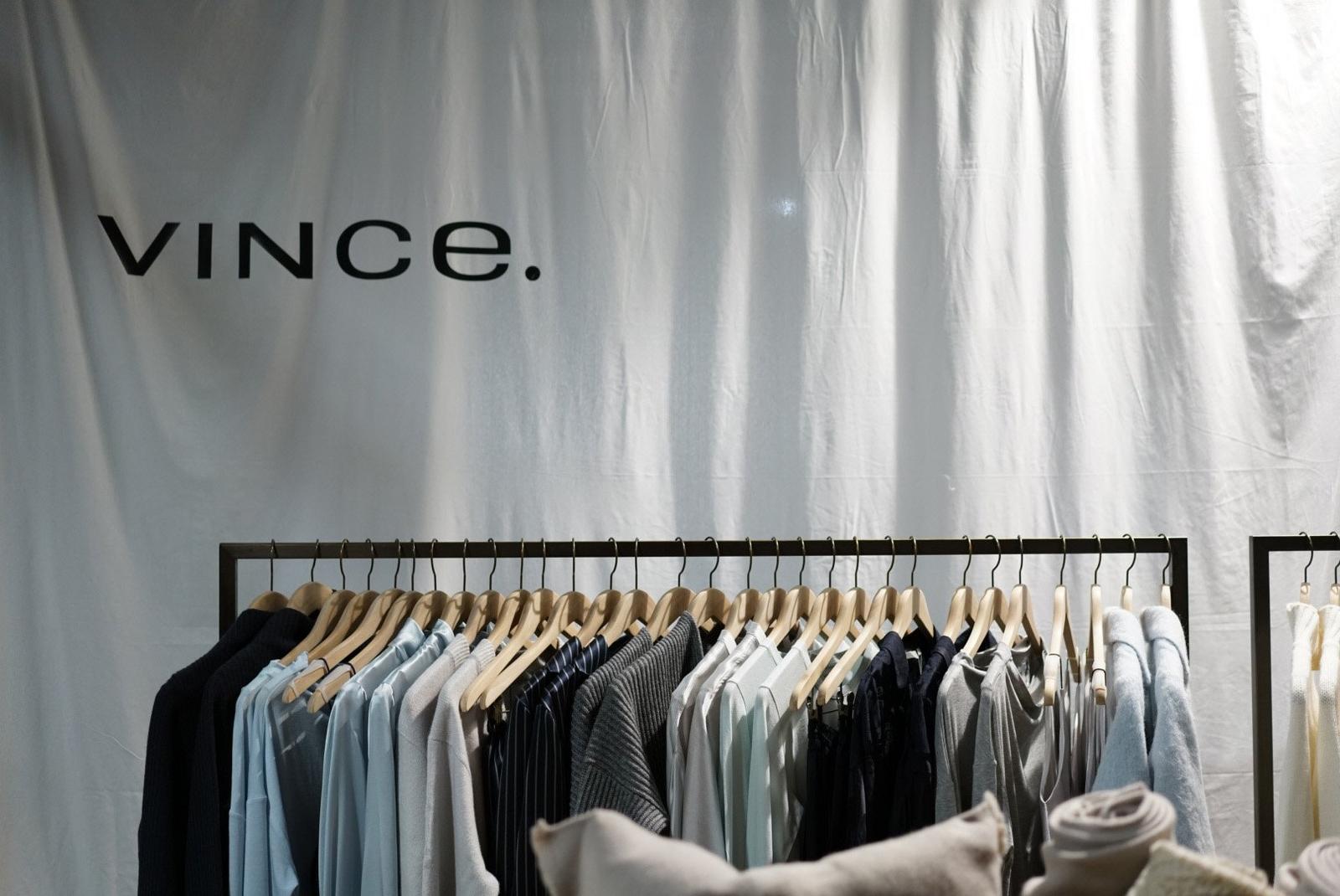 Guisados Tacos served up slow-braised tri-tip tacos among a variety of others, and Jon & Vinny's offered slices from "Jersey Marinara" to "White Lightning"—their signature white pizza topped with pickled jalapenos. Flavored sno-cones from Sno Cone Amore provided a cool end to the meal.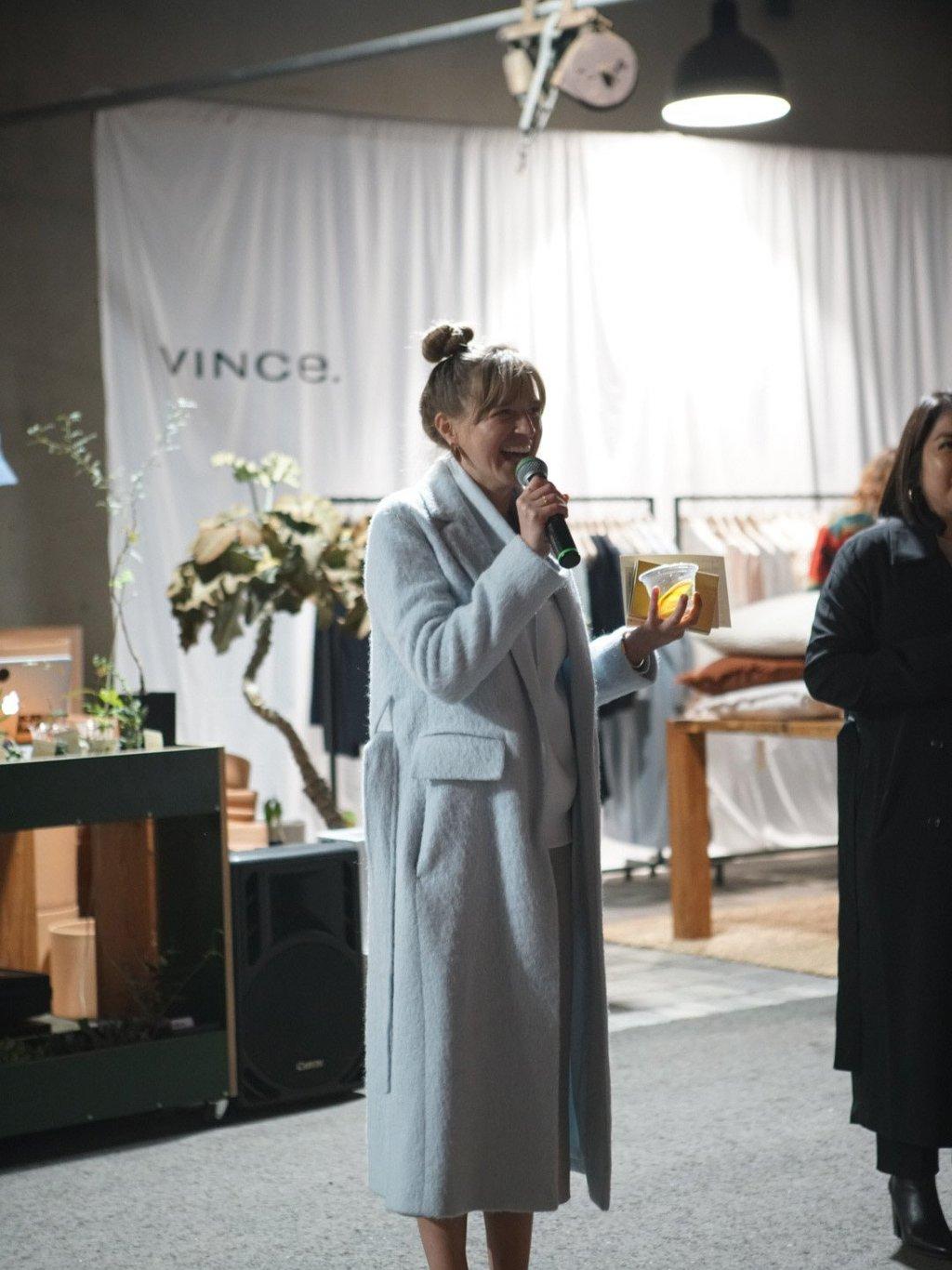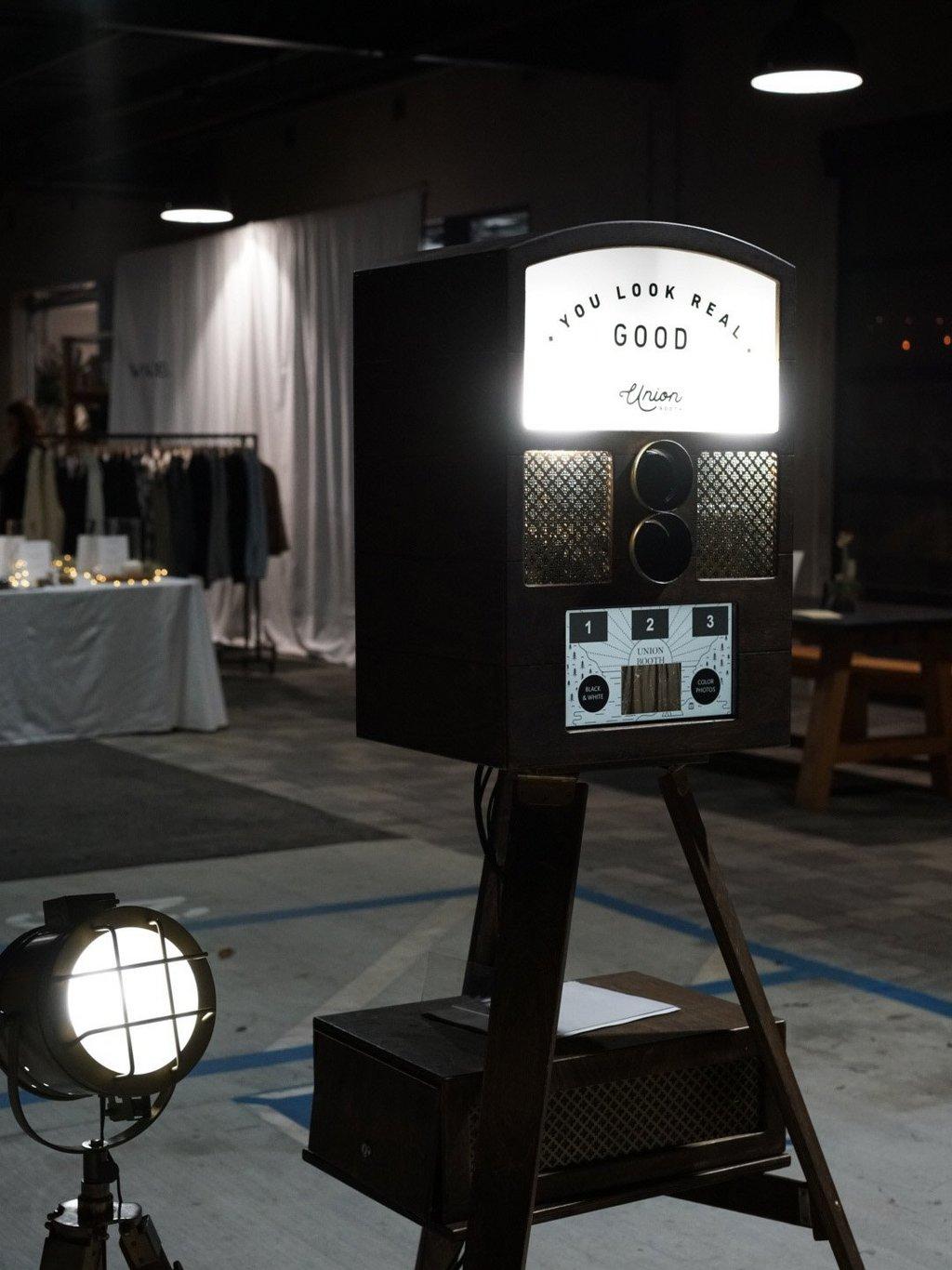 HALO Auragraphic snapped portraits using vintage analog technology to capture the colorful auras of attendees. A Vince pop-up shop was available for browsing.
A raffle featuring pieces from Vince Collective vendors kicked off the weekend's donation efforts.