Simplicity and Function: Simon St. James LeComte
Having grown up in an aesthetically-driven atmosphere, Simon St. James LeComte was destined to design. His family home was designed by Edward Fickett, his father is a classic car collector, and his mother owns Amsterdam Modern, a mid-century modern furniture purveyor near Echo Park. Simon owns and operates two design entities, NewMade LA and Simon St. James Studio. The latter specializes in custom light fixtures and sculptures for bars, restaurants, hotels, and private clients. His approach to design is largely influenced by his early surroundings—simplicity and function are the focus, while there's a restrained playfulness that feels uniquely his.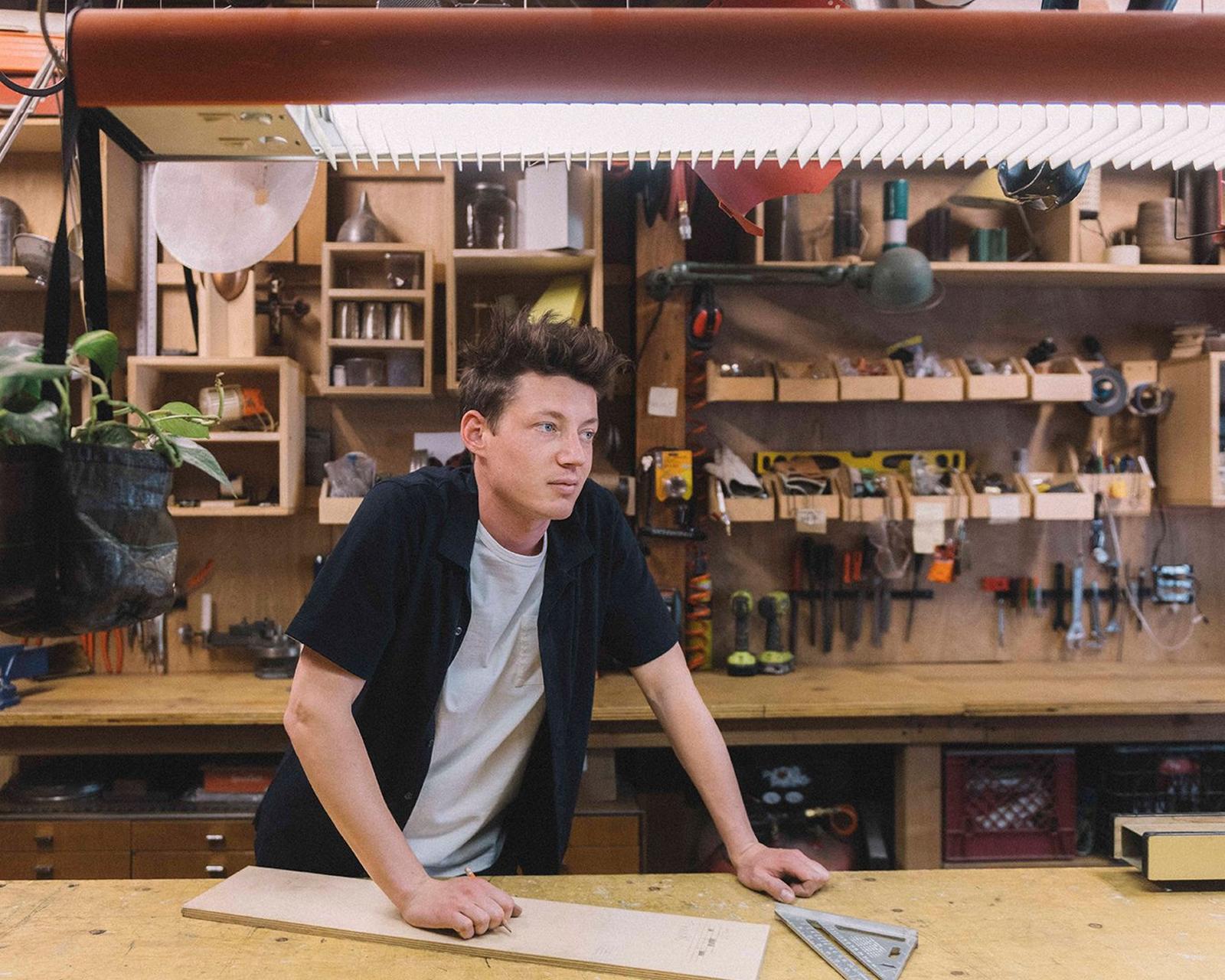 When did you know you wanted to design?
I've always known that I would be doing something creative and hands-on. As a kid, I'd build things like catapults and potato cannons, and I had a strong interest in not only practical mechanics but also art. My mom is a RISD graduate and has always nurtured me in the artistic field but, with the background of both my parents, I naturally began combining all of my influences until my unique path started to take shape.
What keeps you inspired?
One of my biggest inspirations is and always has been my mother's company, Amsterdam Modern. She imports mid-century modern furniture from the Netherlands. I love walking through the aisles of her massive warehouse and discovering so many unique pieces. It was all about simplicity and function back then, and that's how it is for me now.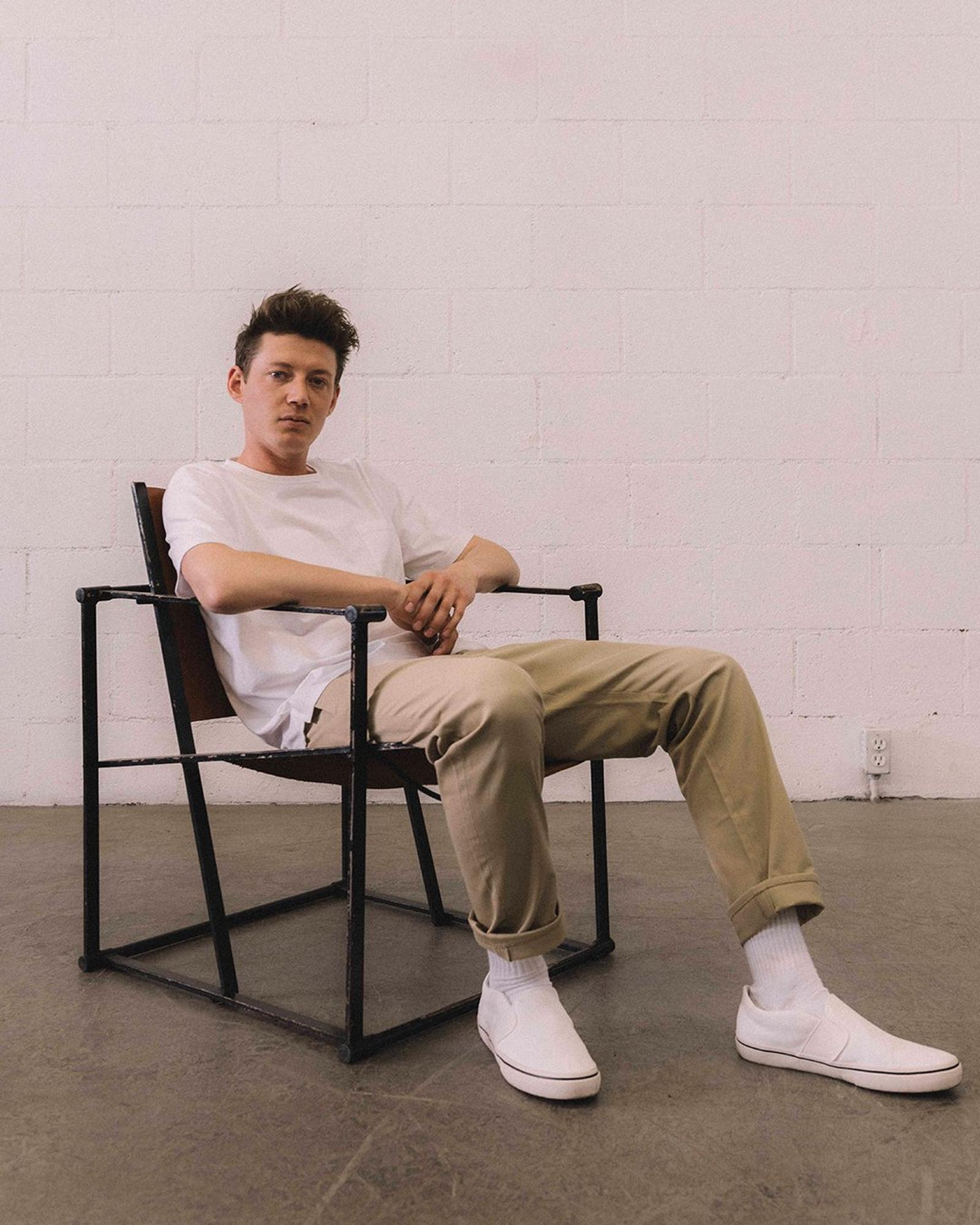 What is a favorite design of yours to date?
I love the lighting I created for the Firehouse Hotel in Downtown Los Angeles. The bar tube light was a massive undertaking. It's a 35 ft long suspended tube that loops and spirals along the length of the bar. It contains roughly 36 bulbs, recessed into the structure. I worked very closely with the lead designer, Sally Breer, who is a friend of mine and the Creative Director of ETC For Short. The other lights that I'm especially proud of are the two suspended pendant lights in the private dining room. The pendants are a larger version of the sconces I made for the restaurant.
Of someone else's?
One of my favorites has to be Brendan Ravenhill's Dustin Bin. It's a trash bin where the swinging lid doubles as a dustpan. I love the clean and smart design.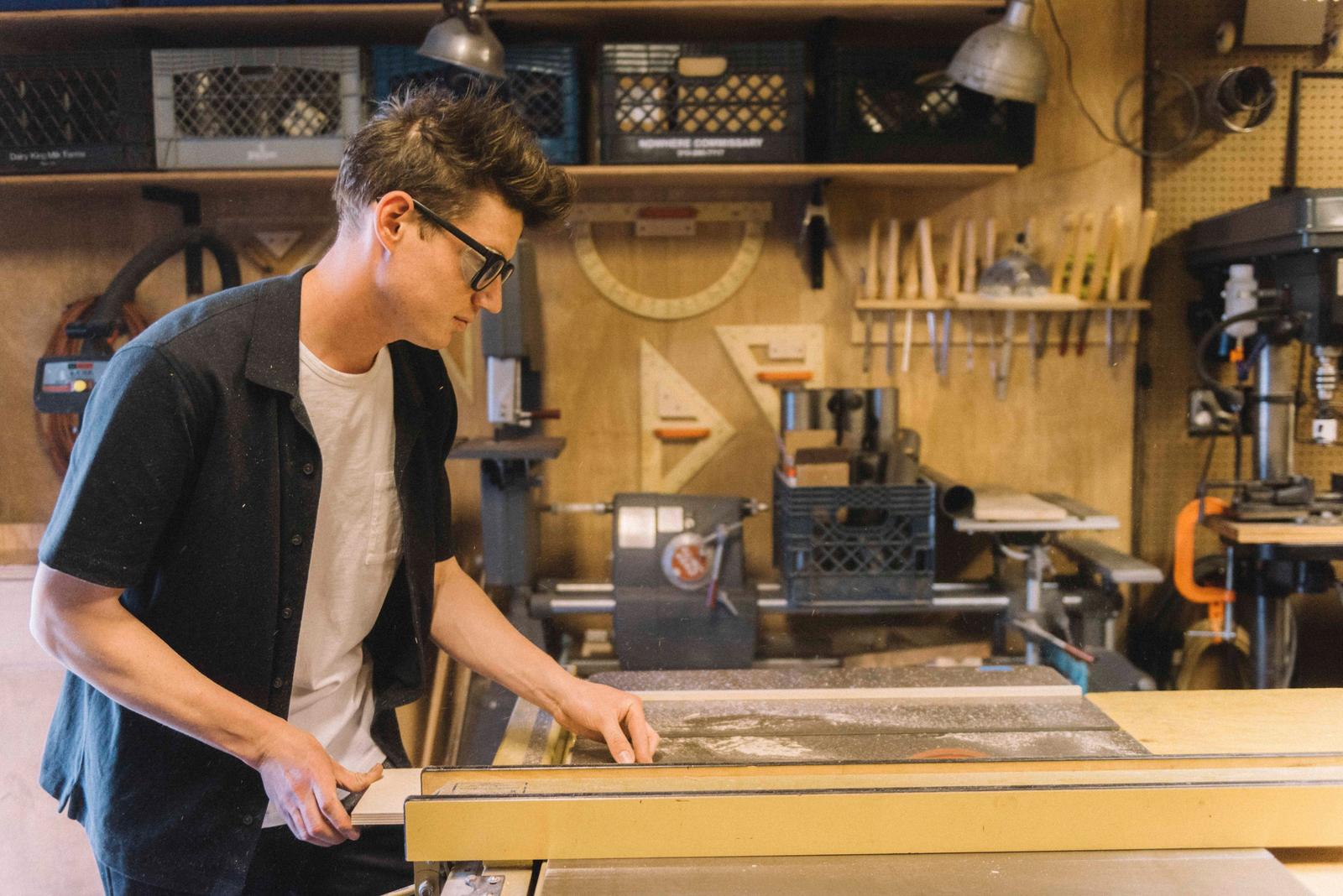 How does being Los Angeles-based influence your work? Does it influence your taste?
I love Los Angeles. It's become a hub of creativity. I feel very fortunate to be doing what I do here. There's so much overlap between industries in LA and collaborations allow many different creatives to work together. It's what drives and inspires me day-to-day.
How do you like to work with your clients? Do you prefer freedom or collaboration?
Of course, it's nice to have freedom of creativity. I love being able to create solely based on my intuition, but molding different ideas is also part of what makes projects and products so beautiful. It can take looking at something from a different perspective to realize its true potential.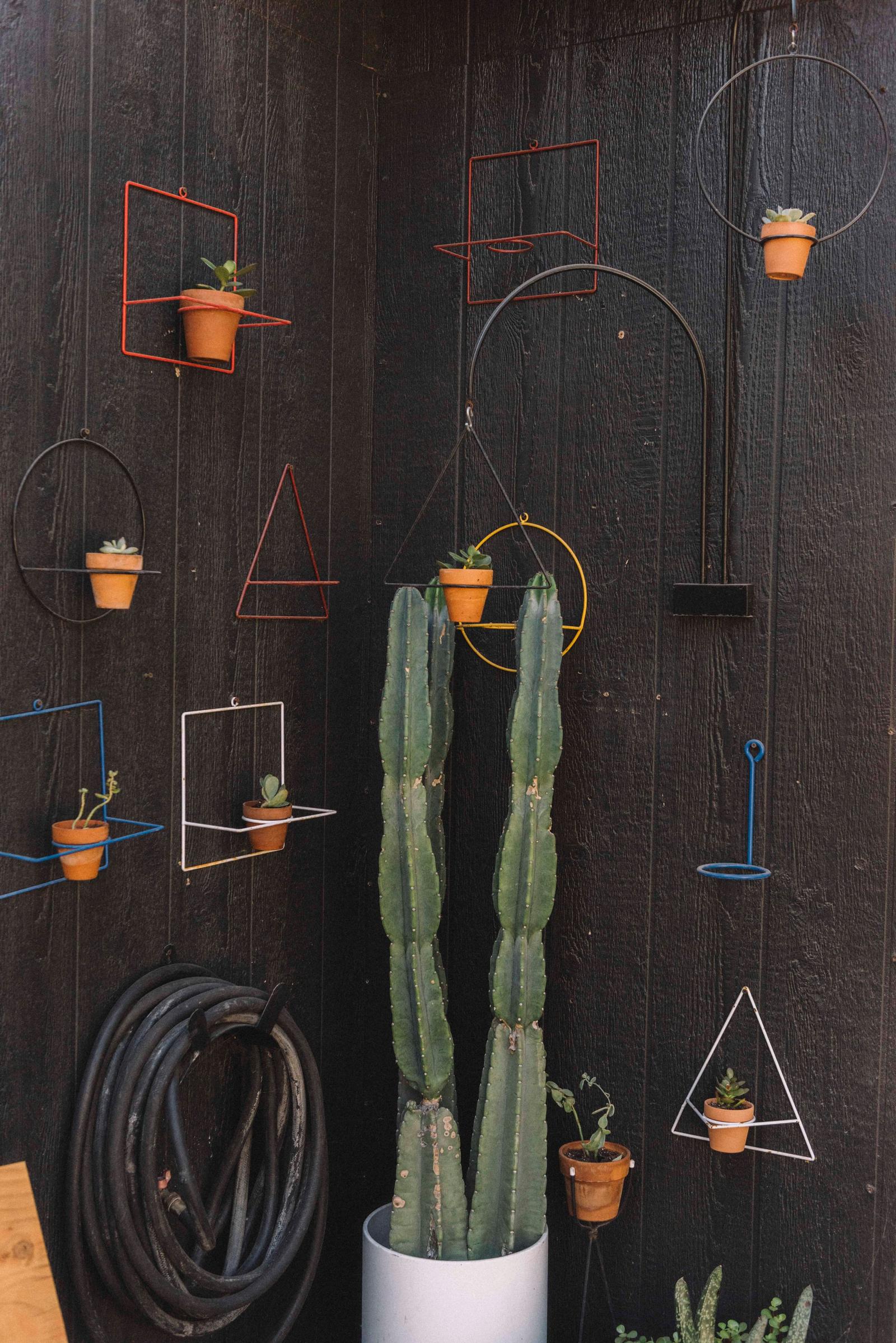 What are you working on right now?
I'm currently working on developing the retail side of my custom design entity, Simon St. James Studio. While I love creating custom pieces for my clients, I want to be able to expand and share my designs with everyone. So, right now, I'm working on fine-tuning some of my favorite designs and getting them ready for production. Stay tuned!
Is there something you'd like to try next that you're currently unfamiliar with—a medium, material, a new type of space etc.?
I've always wanted to try metal casting and glass blowing.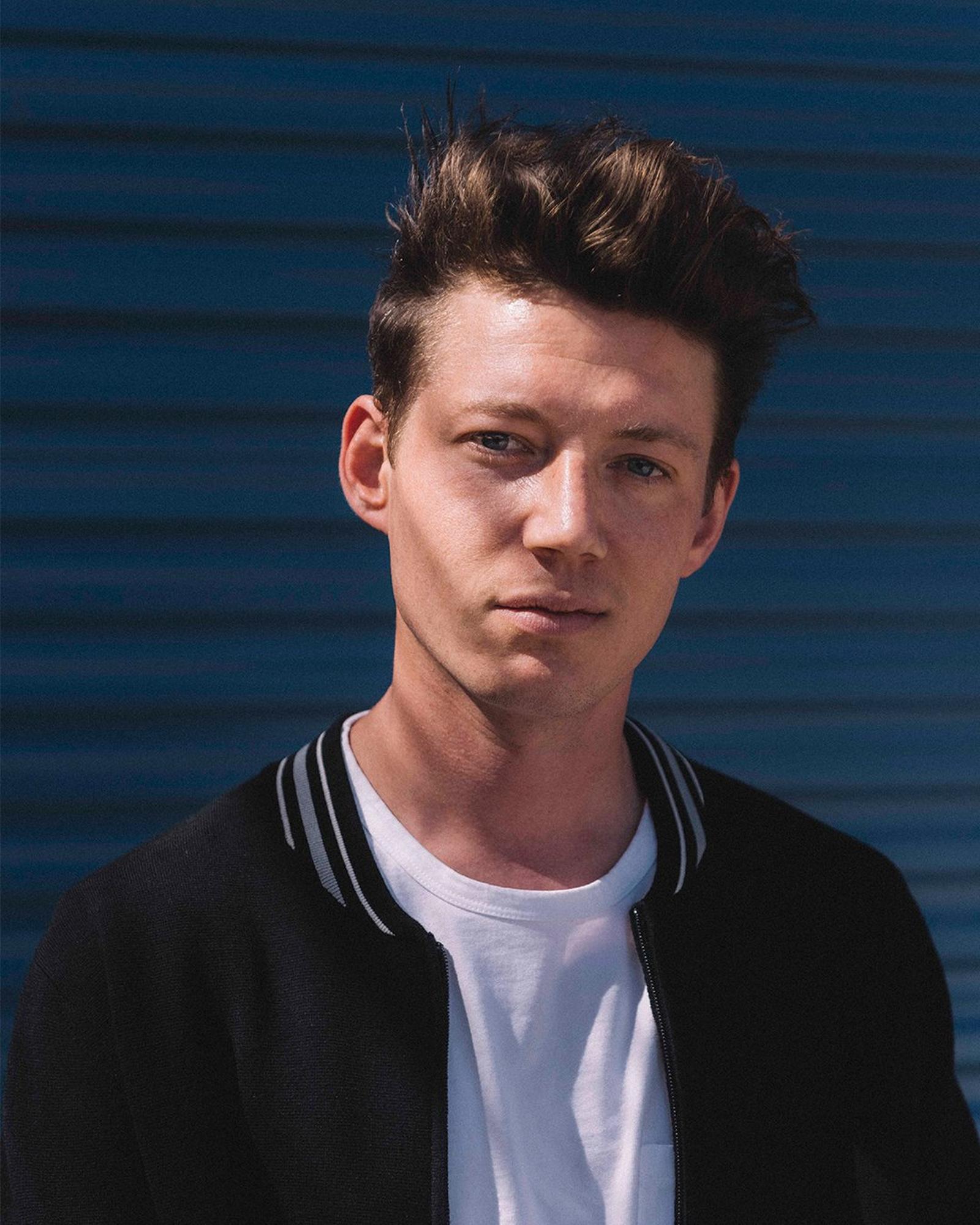 When it comes to fashion design, who are the designers or brands you're drawn to aesthetically and who do you wear day-to-day?
Well, of course, I have to shout out to Vince! I've become a big fan of the collections. I spend a lot of time in Amsterdam, so I buy most of my clothing overseas. Some of my favorite brands are Filipa K, Arte, The Good People, Kings of Indigo, and Tenue de Nimes. I also enjoy supporting my friends' brands like Warriors Shangai, Smock, and Black Crane. I should also mention that I love Issey Miyake and Japanese style. While at work, I've been really into jumpsuits—utility and style in one item.
What are some of your favorite things to do when you're not working?
I love what I do, so I work a lot. If I'm not designing, I'm still getting my hands dirty—I always have to be creating. When I'm not working, I work some more.