Extreme Everyday: Riley Harper's Normal
Jumping a motorcycle over the freeway, dressed as Batman, didn't seem too farfetched an idea for seven-year-old Riley Harper, now an in-demand Hollywood stuntman. His earliest memories involve watching his dad on set as a stunt double himself. It felt natural for Riley to follow suit—the Los Angeles native has been around the industry his whole life and, when not on set, he's always taking part in an extreme sport, riding his motorcycle, surfing, or traveling the world.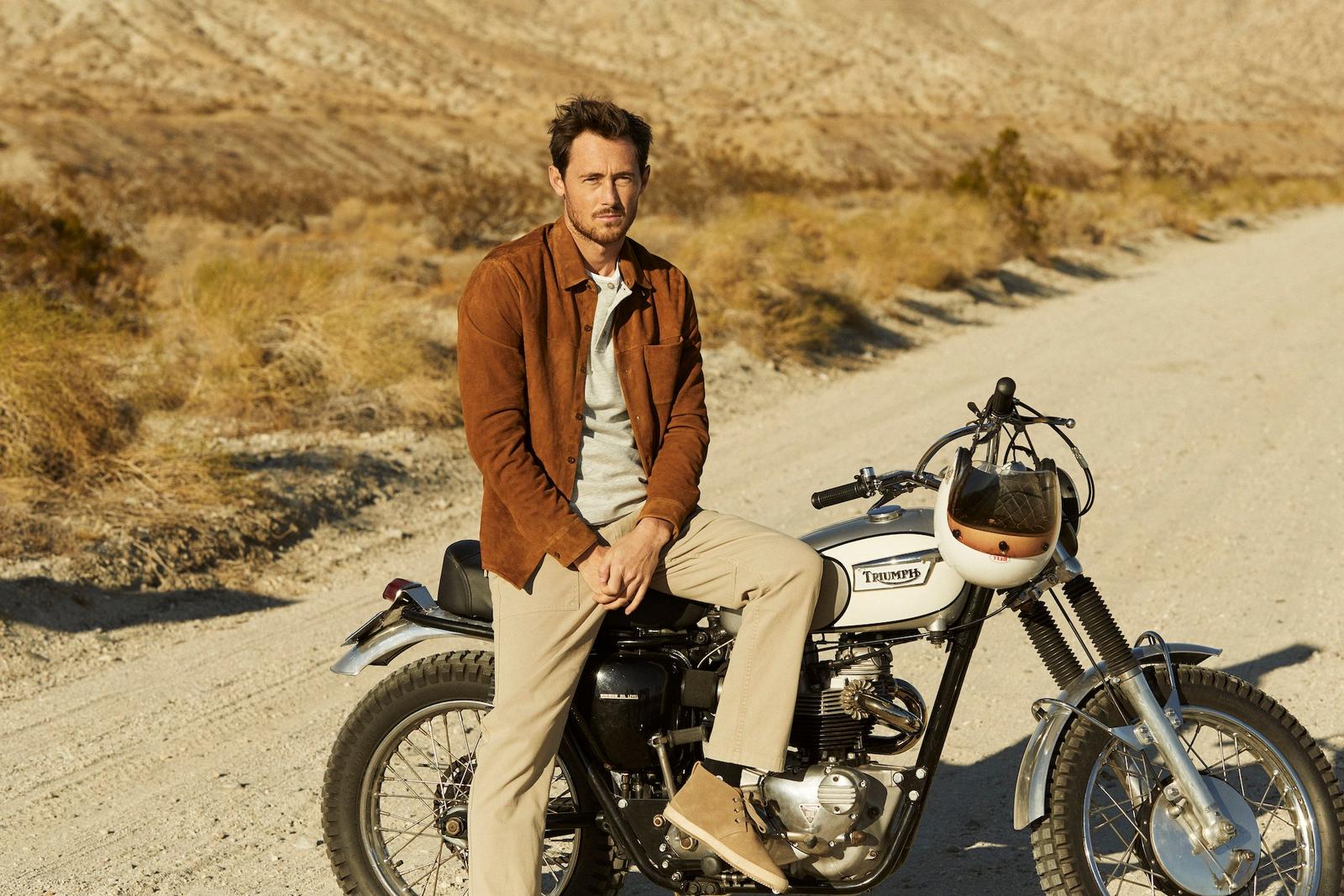 You're a second-generation stuntman, did you ever watch your dad at work when you were growing up?
Yeah, I have really early memories of being on set with my dad, probably from when I was four or five years old…as a family, we used to travel to see him as well when he wasn't working in LA.
Is that what made you want to follow in his footsteps?
Yes, absolutely. Being on set as a kid was a big part of it. Seeing my dad and his friends do stunts definitely made me want to do it, too. So, I started Racing motocross as a kid, and doing a lot of extreme sports, which really helped me with stunts.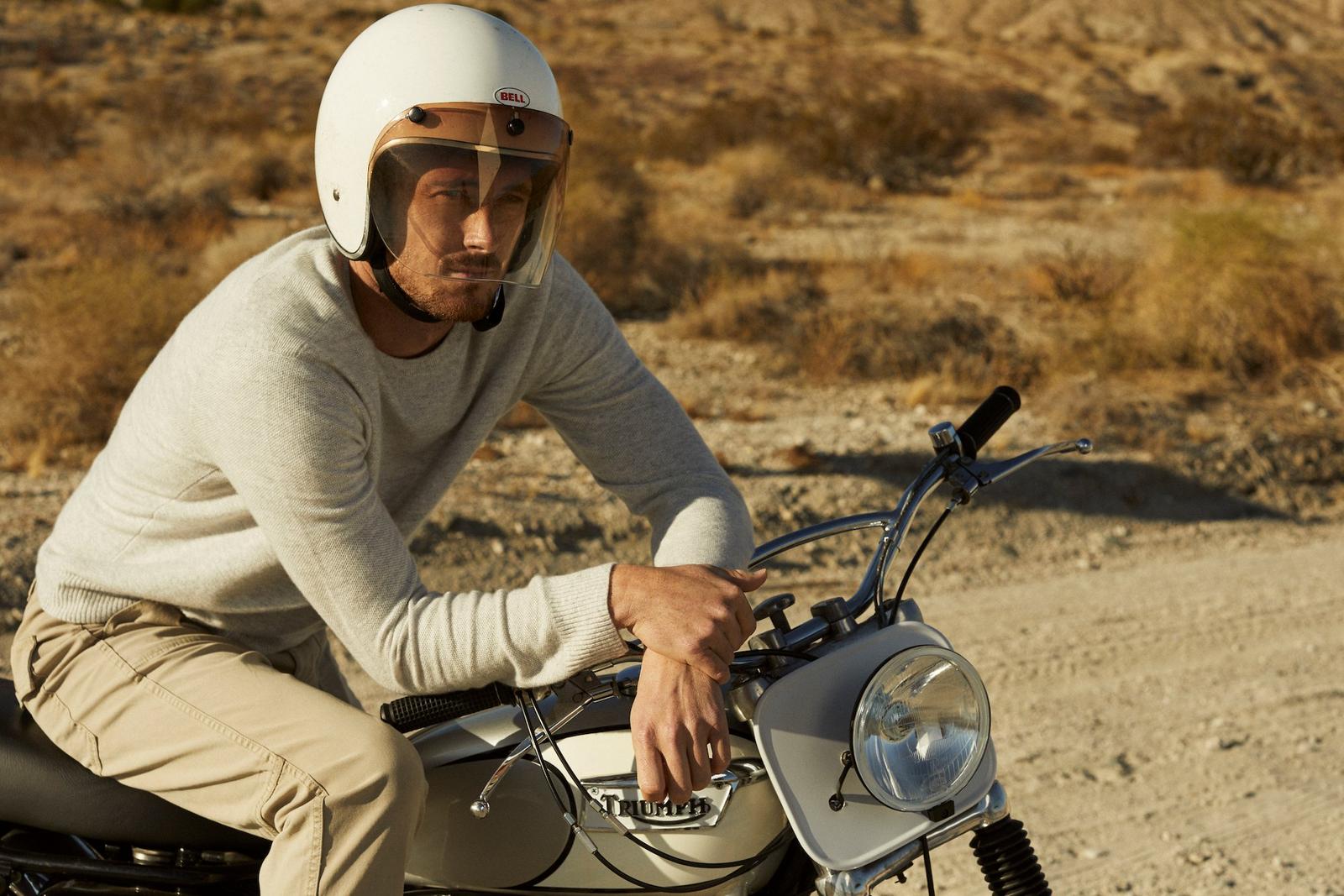 How do you develop your skill as a stuntman, other than through experience?
Growing up in a family that does stunts definitely helps a lot. Because it's more normal and easier to comprehend if it has always been around you. But my Childhood played a big roll. Growing up not playing any traditional team sports but instead racing motocross every weekend from when I was four years old until I was fifteen really helped me develop the mindset you need to have to do stunts. But then, over the years you learn from others, you learn from being on set and being put into situations that you just have to make happen. A lot of it is instincts.
How did you land your first gig?
My first job I was seven years old. It was on a movie called Soldier and my dad was working on it as a stuntman. His friend, who I grew up around, was directing and also his other friend, who was a big mentor of mine, was stunt coordinating. I remember it like it was yesterday. Being on set with my dad and these other awesome guys that I grew up around was just amazing.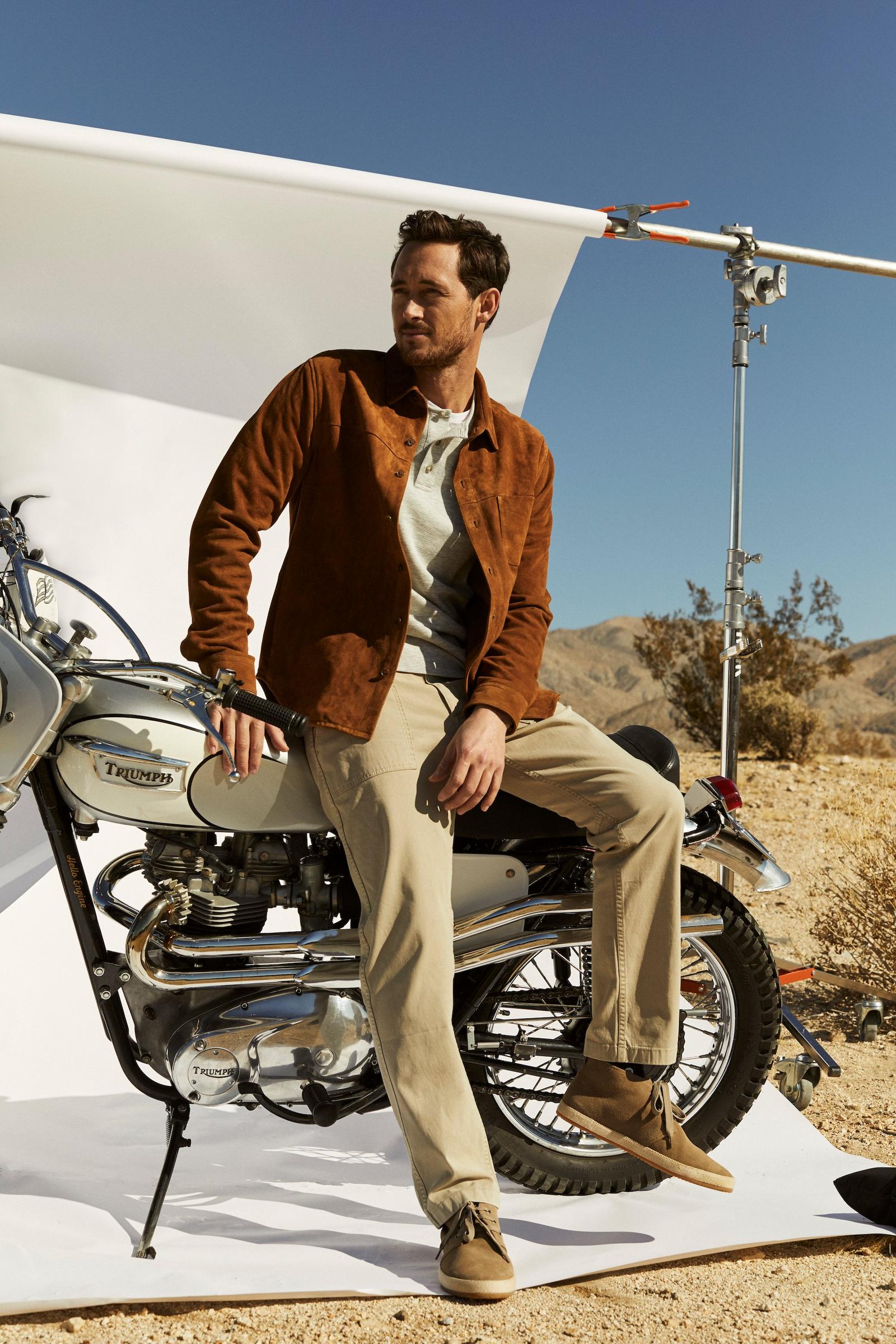 Are you still amazed when you're on set?
Every now and then, yes. But, like anything, the stuff you do the most just becomes normal. I guess I'm a bit jaded after thirty years of being around it all, but there are moments where I'm on a really cool movie set, in a really cool location, doing really cool stunts with a bunch of my friends and I realize, wow this is cool.
Have you ever been injured?
I often got injured racing motocross as a kid, and have been injured on set many times, but the worst part is the wear and tear on your body over the years. It all adds up and ends up being something you just have to live with. But whenever I do get injured, I work with an awesome team of physical therapists and chiropractors to get me going again as soon as possible.
What is your favorite part of the job?
Travel. I love being able to travel to locations that I may have never gone to if it weren't for that job. And we usually get to shoot in hard to reach places because we are shooting a movie, so the things you get to see can be super special.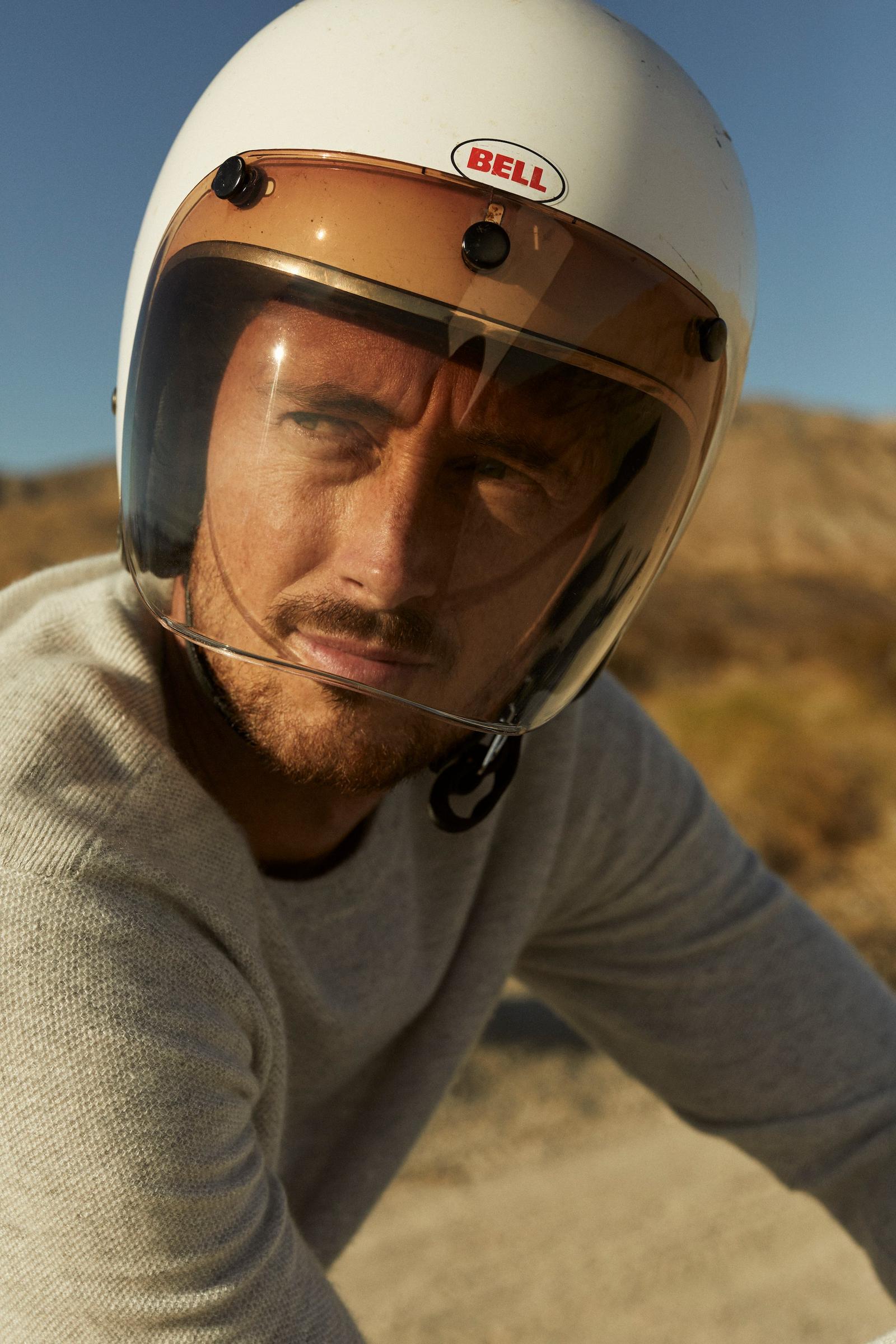 Do you have a favorite experience?
Every job has its moments, but I think it was shooting Batman, The Dark Knight Rises. I got to double batman for a motorcycle jump, which was super cool. Being able to wear the Batman suit and jump a motorcycle over a freeway overpass was super cool. And the team we had on that set was so great.
How would you describe your personal style? Would you say it's influenced by your career and what you're often wearing on set?
My style is simple. I like to stick to the classics from the days before big logo clothing and streetwear. I do think I'm influenced by classic movie stars like Steve McQueen and Paul Newman. They were timeless with great style.
You've lived in California all of your life—mainly for work and because your industry is in Los Angeles?
Yes, I was born and raised in Los Angeles so it's home for me. My family has been in California since the early 1900s. Our lineage runs deep here, and I'm very grateful for that. California has been the breeding ground for Hollywood films, so it's worked out great to be based here for that reason, but these days we travel and shoot in so many other places besides LA that sometimes I feel like I'm only here in-between jobs.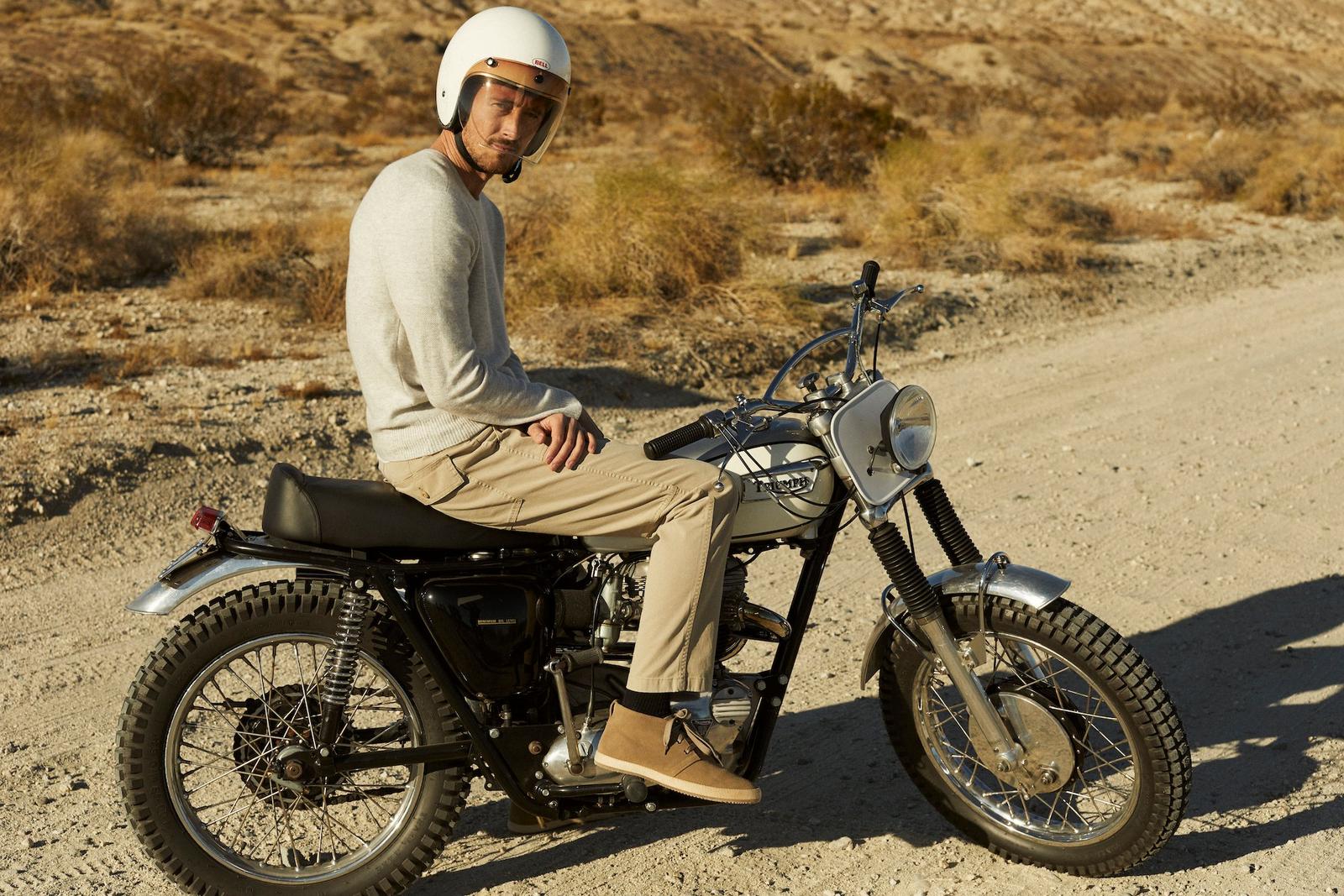 You travel often (and take great photos!)—could you see yourself living anywhere else?
Thank you! Yeah, I toss that idea around a lot in my head. I feel like, in this day and age, it's the easiest it's ever been to be able to live in multiple places. I will always own a home in LA, and I will always spend a lot of my time here because I think it's one of the best places on earth, but I do love Europe. My fiancé is Swedish, so we spend a lot of time in Spain and Sweden. If I were to try and move elsewhere, it would probably be Europe for half the year. They just have so many things that we don't.
Other than travel, what do you like to do on your time off?
When I'm home in LA, I surf all the time with my brother and my friends. All-day Beach days in and out of the water surfing is the ideal. Nothing beats it. It's what I did growing up here my whole life.