Vince Community / Neighborhood Coffee
A serene gathering place in bustling La Brea, Neighborhood Coffee is a new place to meet, refuel, eat, and relax. The pleasingly subdued, unassuming space is just a quick ride from our Los Angeles offices. Founded by brothers, Matthew and Darin Friedman, Neighborhood serves Canyon Coffee—a family-run roaster the pair had been following for a few years— for the first time with a full espresso, drip, and pour over menu. Juices and milks by Moon Juice, smoothies by Daily Harvest, vegan ice cream by Craigs, pastries by Friends and Family, and tea by both Leaves and Flowers and Matchabar are also available.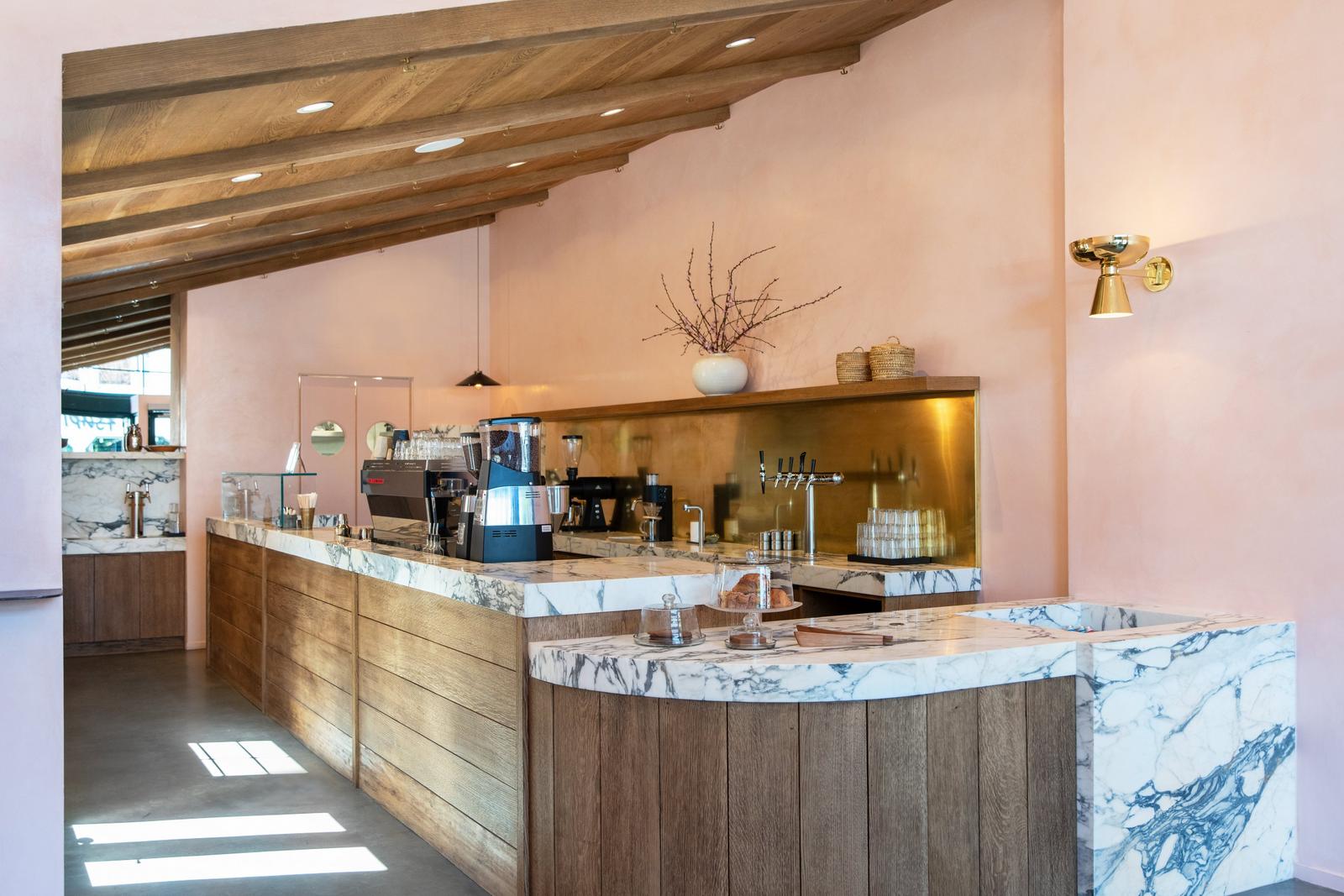 The atmosphere alone is soothing—a fresh fusion of Mediterranean and Scandinavian influence. An exposed white brick exterior, with an arched entryway and Spanish tile floor, leads guests into a sparsely decorated room that feels like a mix of minimalist and hygge with beechwood furniture, dusty rose-colored walls, marble countertops, carefully placed vases of budding branches, and brass fixtures throughout. The luxurious ceramic cups entice guests to stay awhile and enjoy their drinks at an unhurried pace while communal seating encourages conversation rather than isolated laptop work or scrolling through a mobile device. We love their house latte, made with their very own ginger molasses, which has the perfect balance of bitter coffee, spicy ginger, and subtle sweetness.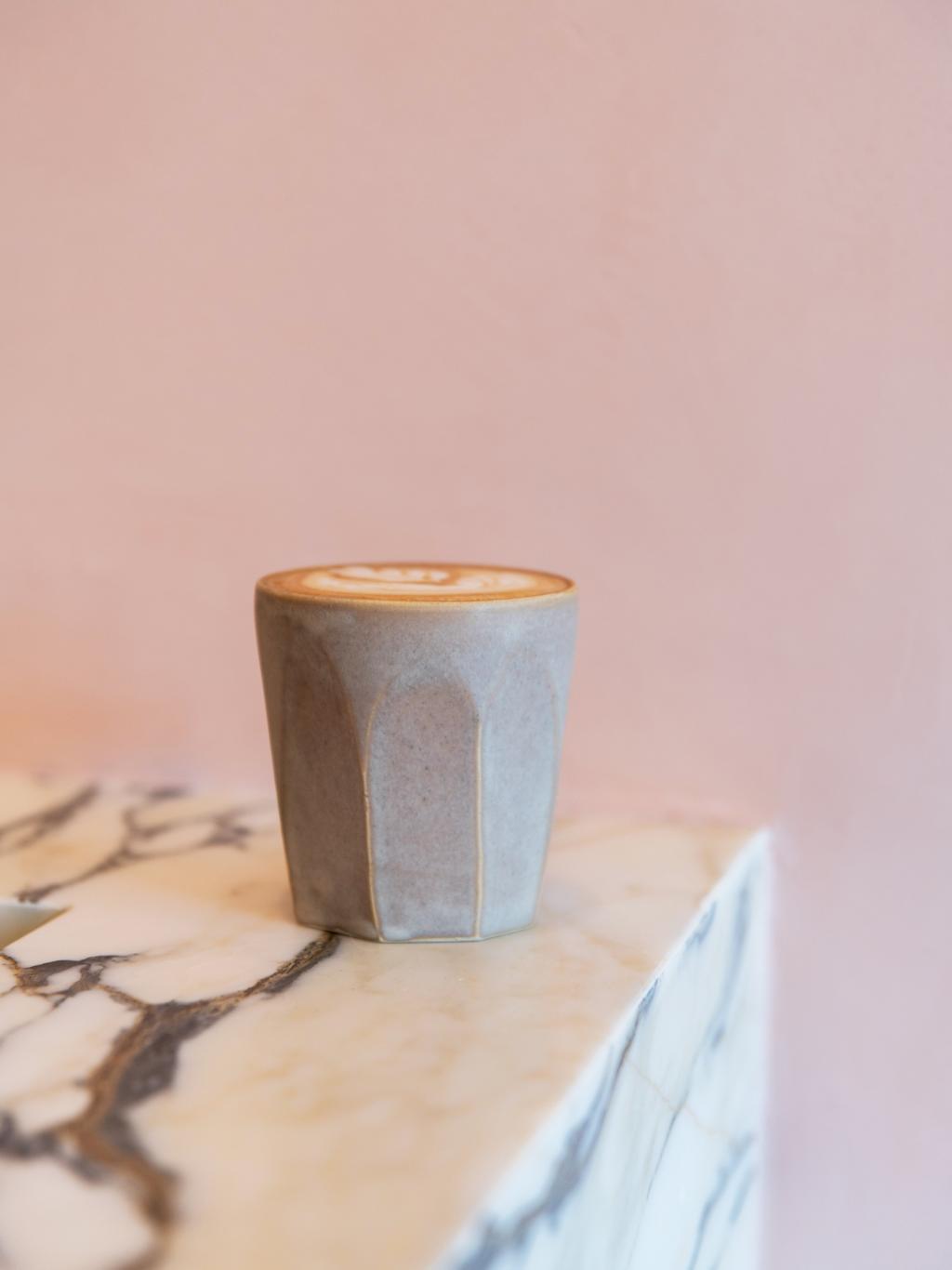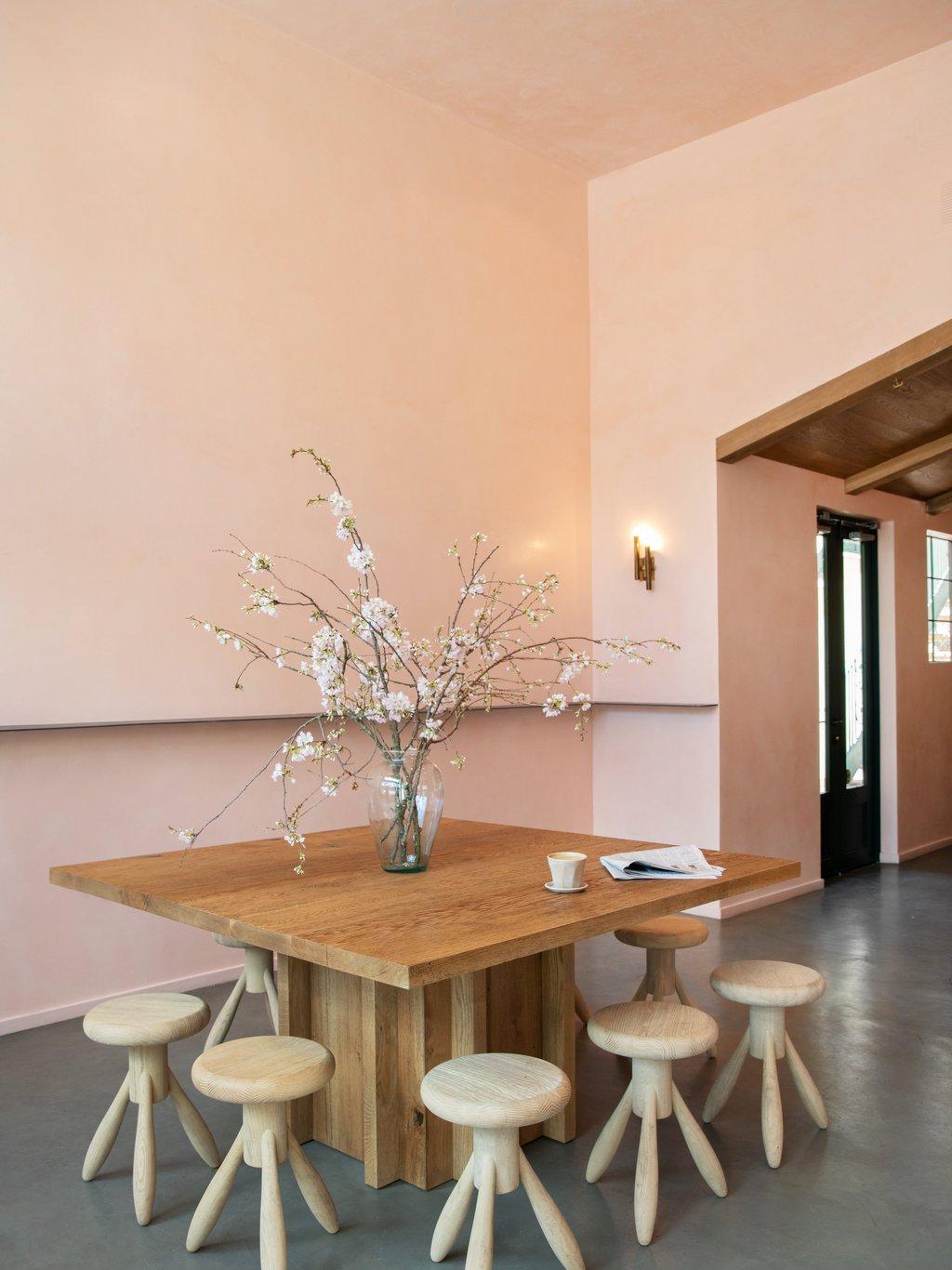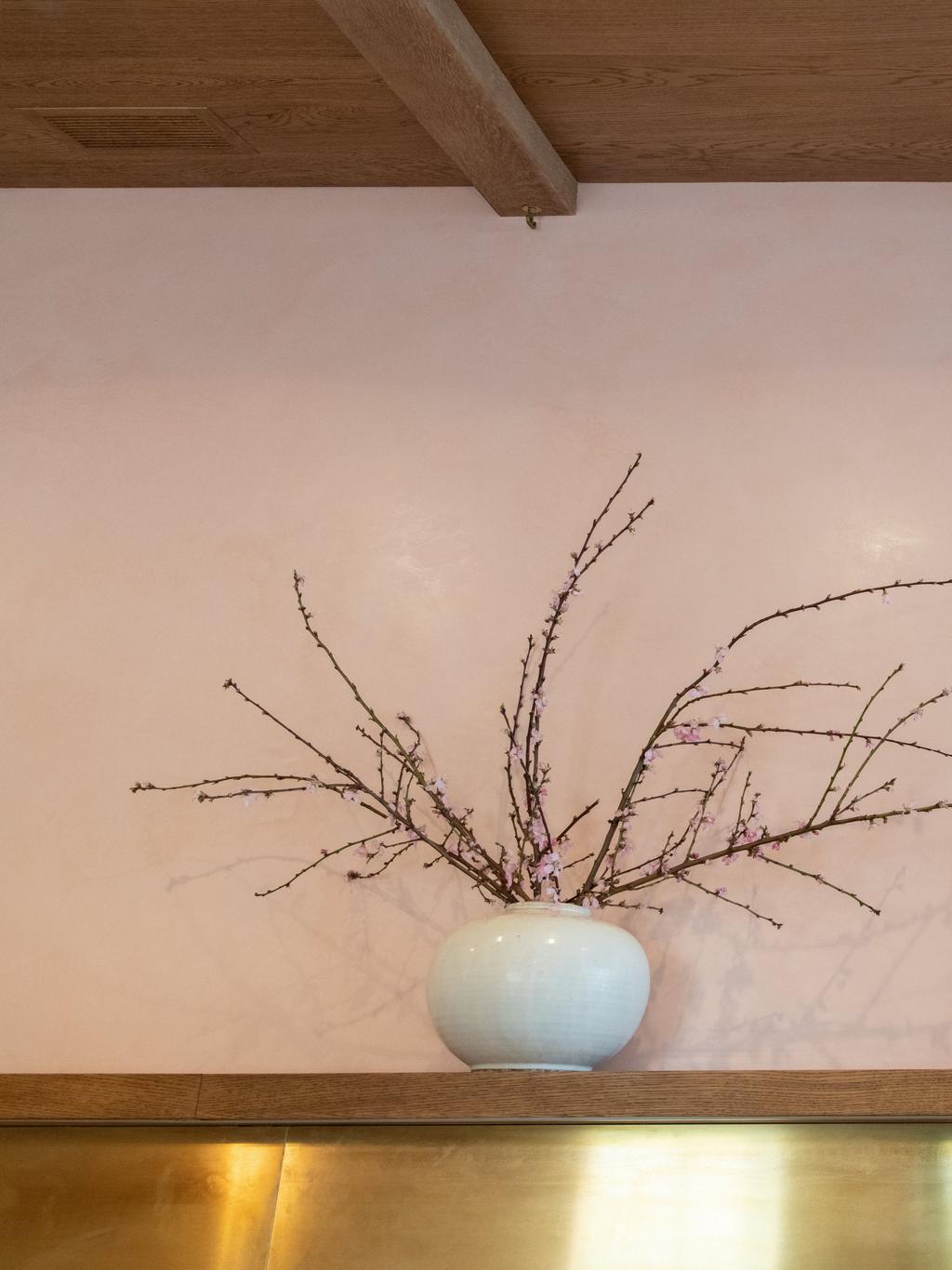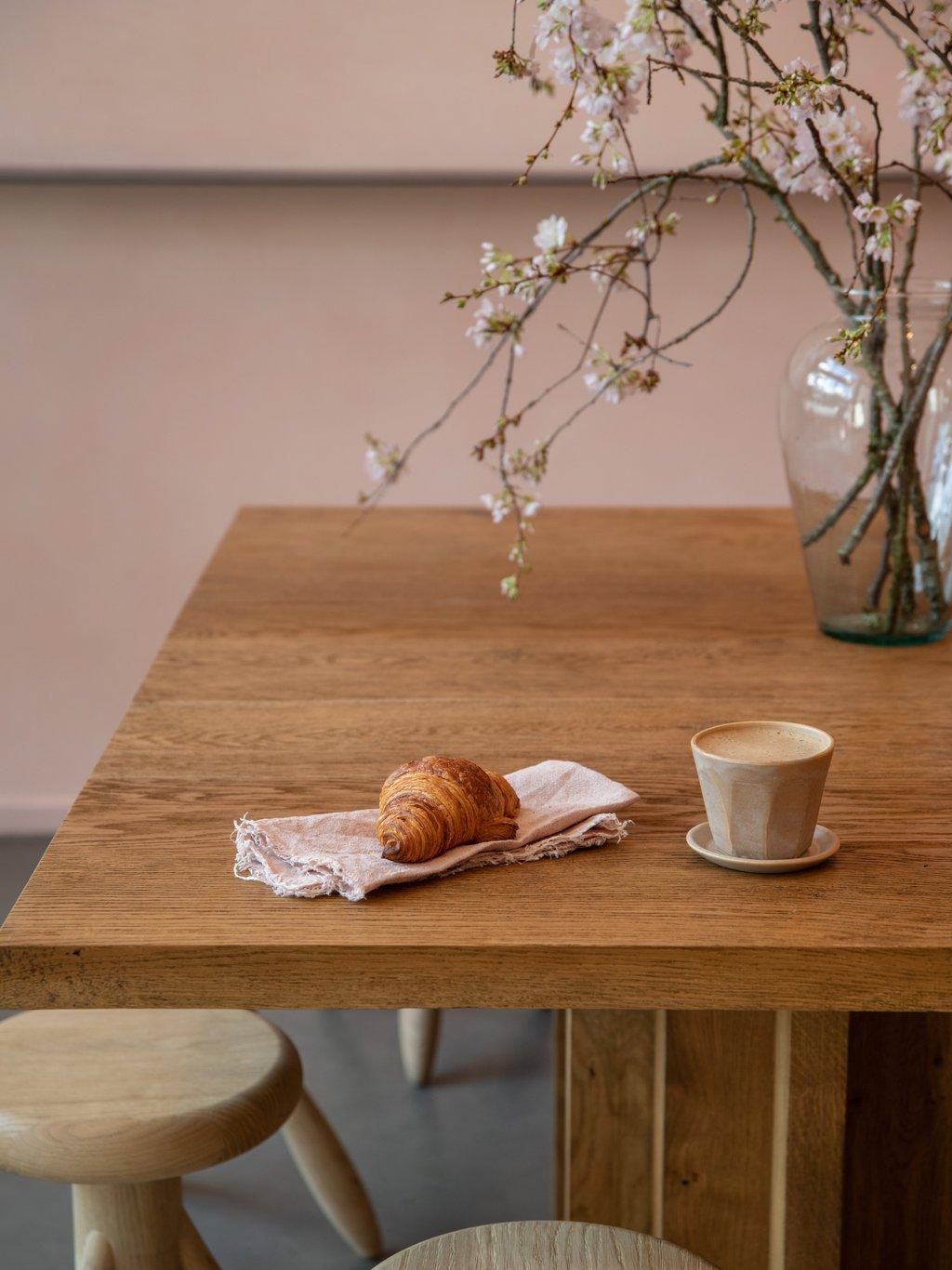 Photos by Tessa Neustadt. Visit Neighborhood Coffee's Instagram.