How We're Wearing It: Sissy Sainte-Marie Chacon
Emanating California luxury, Sissy Sainte-Marie Chacon is quintessentially Californian without any of the exhausted clichés. Her style is streamlined, near minimal, but effortlessly sophisticated. With a wardrobe full of versatile pieces, she's able to work them into regular rotation for looks that feel fresh but are thoughtful in that she's mindful of excess and selects styles that last—think timeless appeal and quality craftsmanship. Most notably, each ultra-refined look is also playful and imparts her personality. We've asked her to share a few of the ways she wears our signature satin skirt.
In the hotter months, my go-to outfit is a bodysuit or tank and a midi skirt with sandals. I love this black bodysuit because of its substantial, thick-knit feel. I have paired it with streamlined sporty sandals, a simple bucket bag, and large earrings.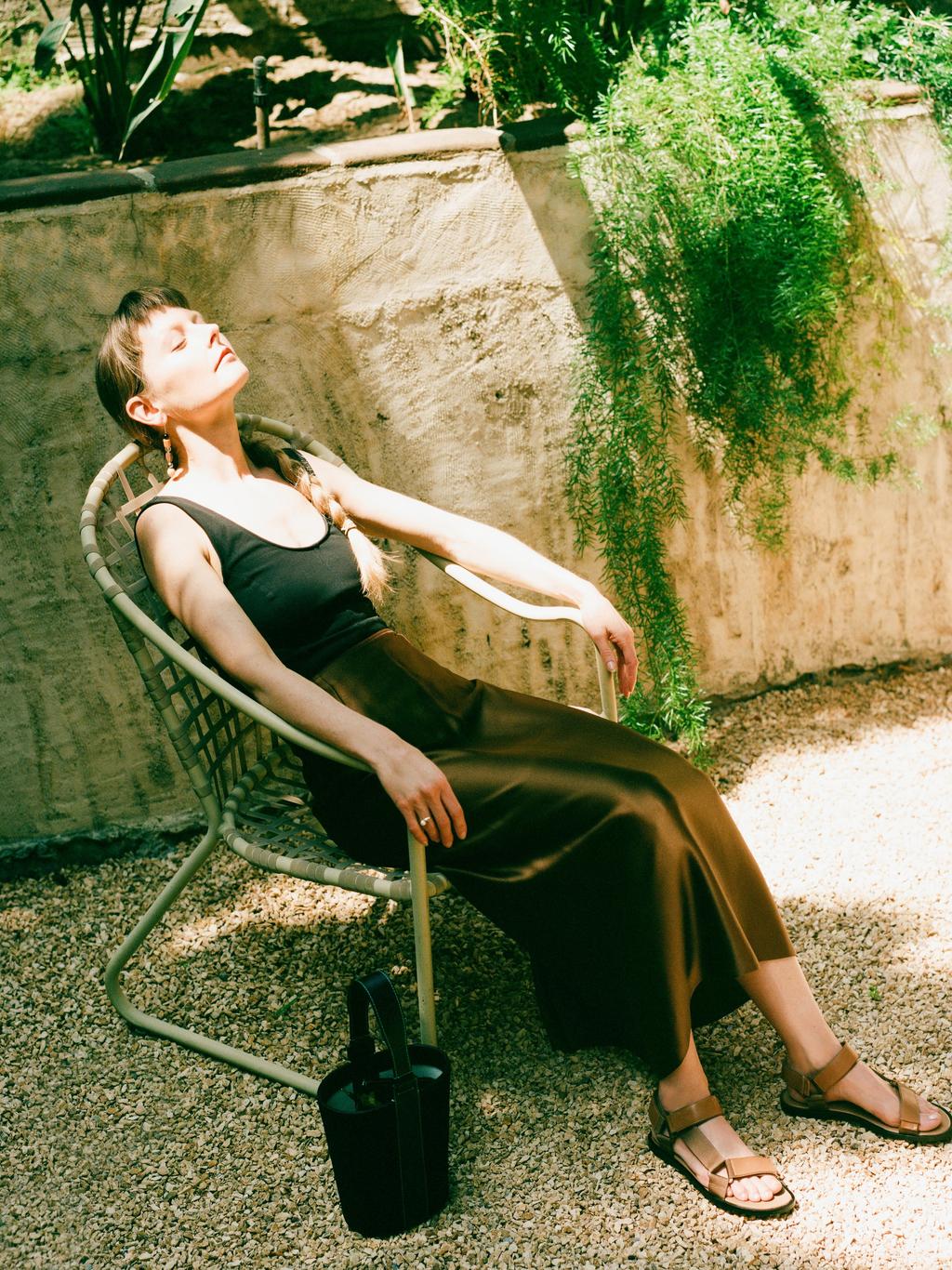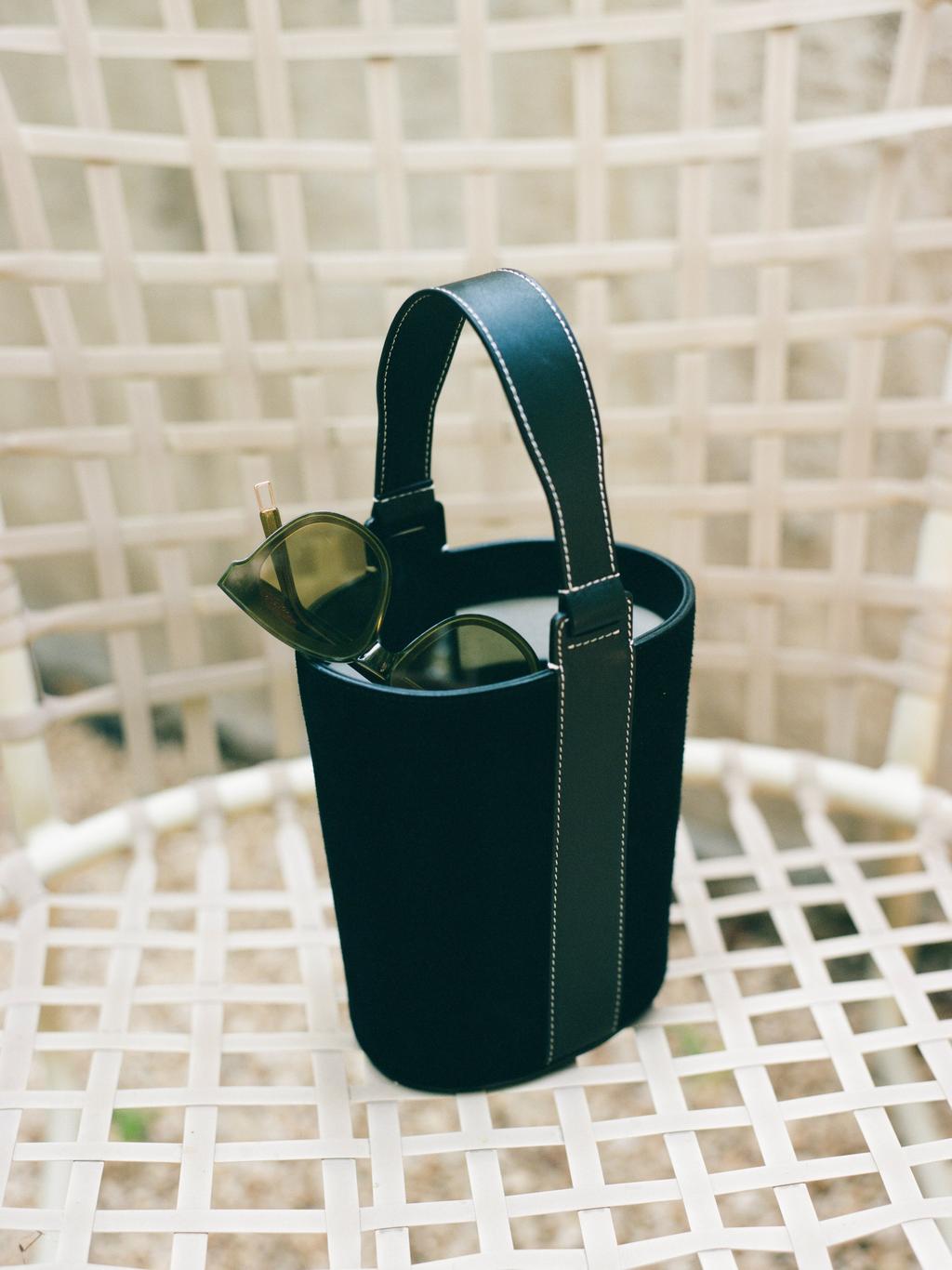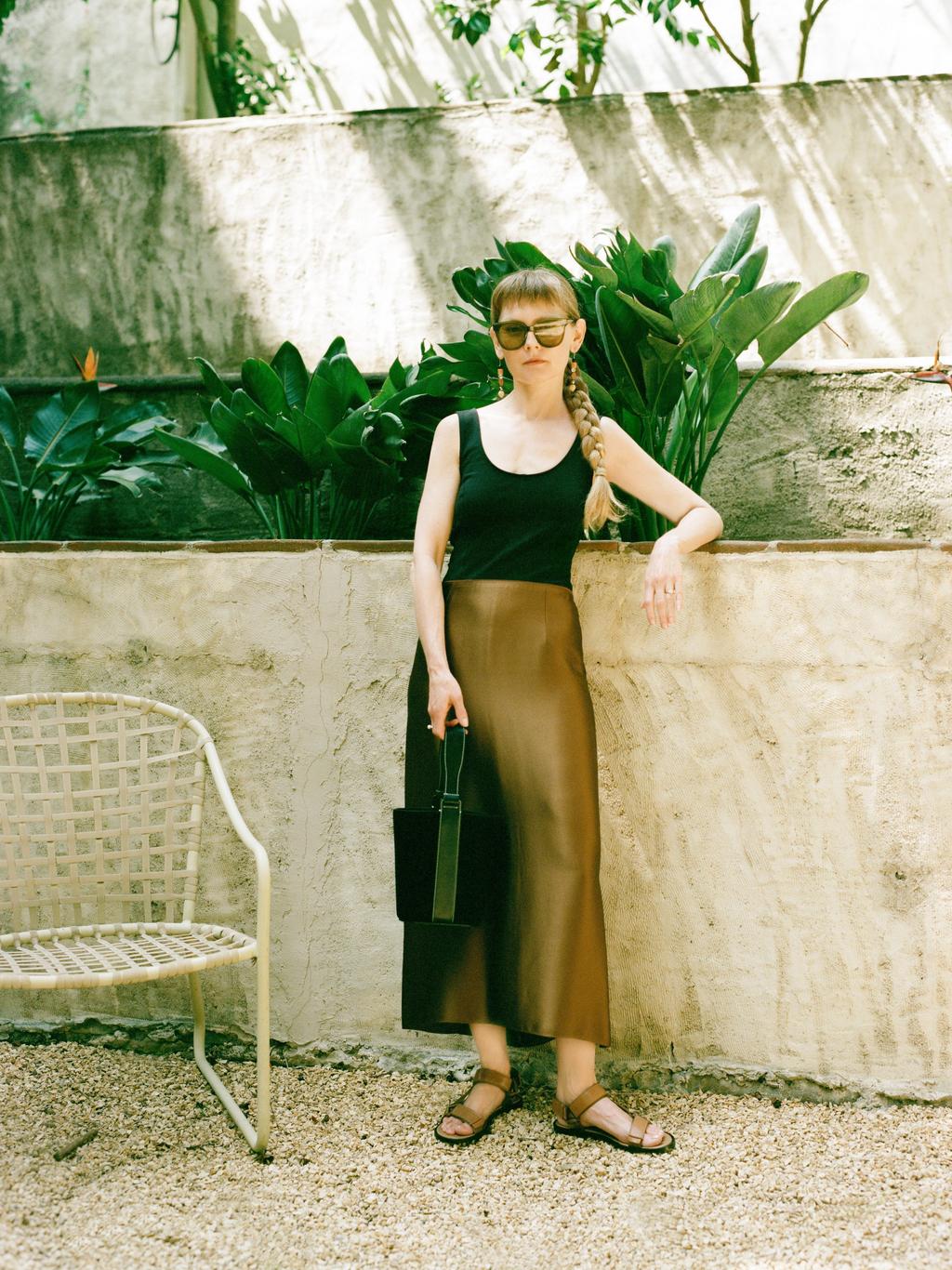 For cooler days, I'd style this skirt with a cozy sweater and ankle boots. And as the rainy season approaches, this plaid trench will be the perfect layering piece. I'd complete the look with a crossbody sling.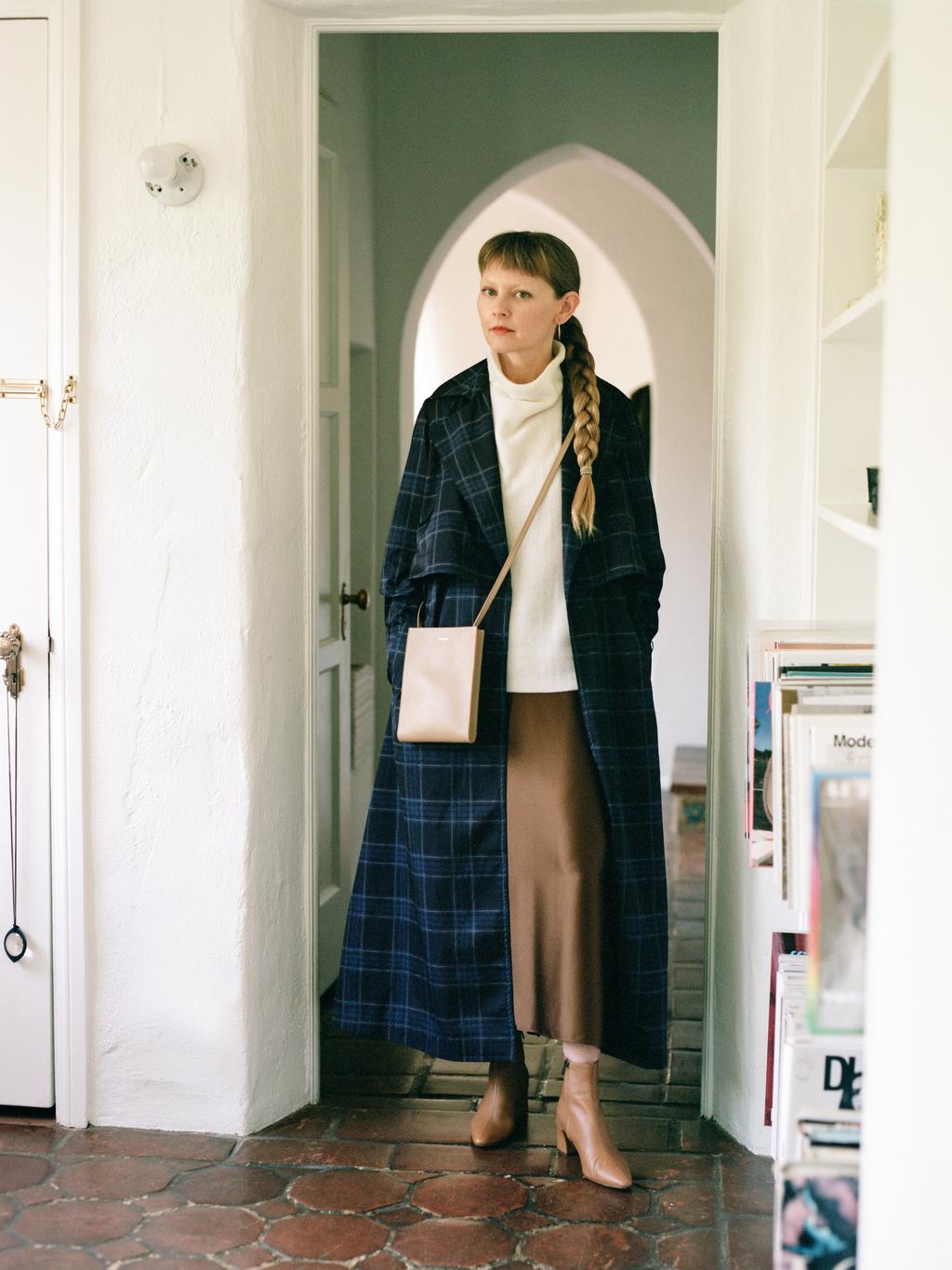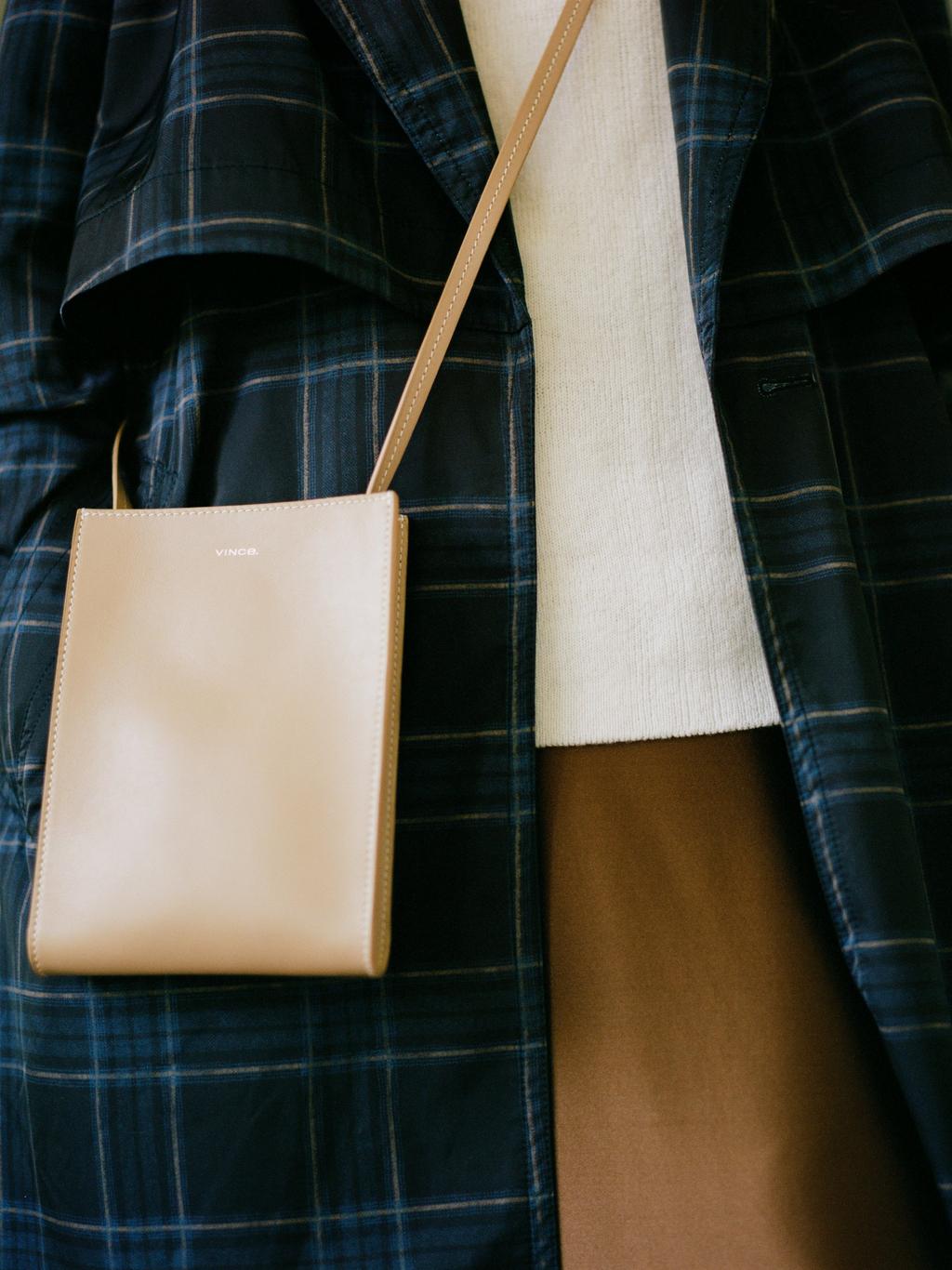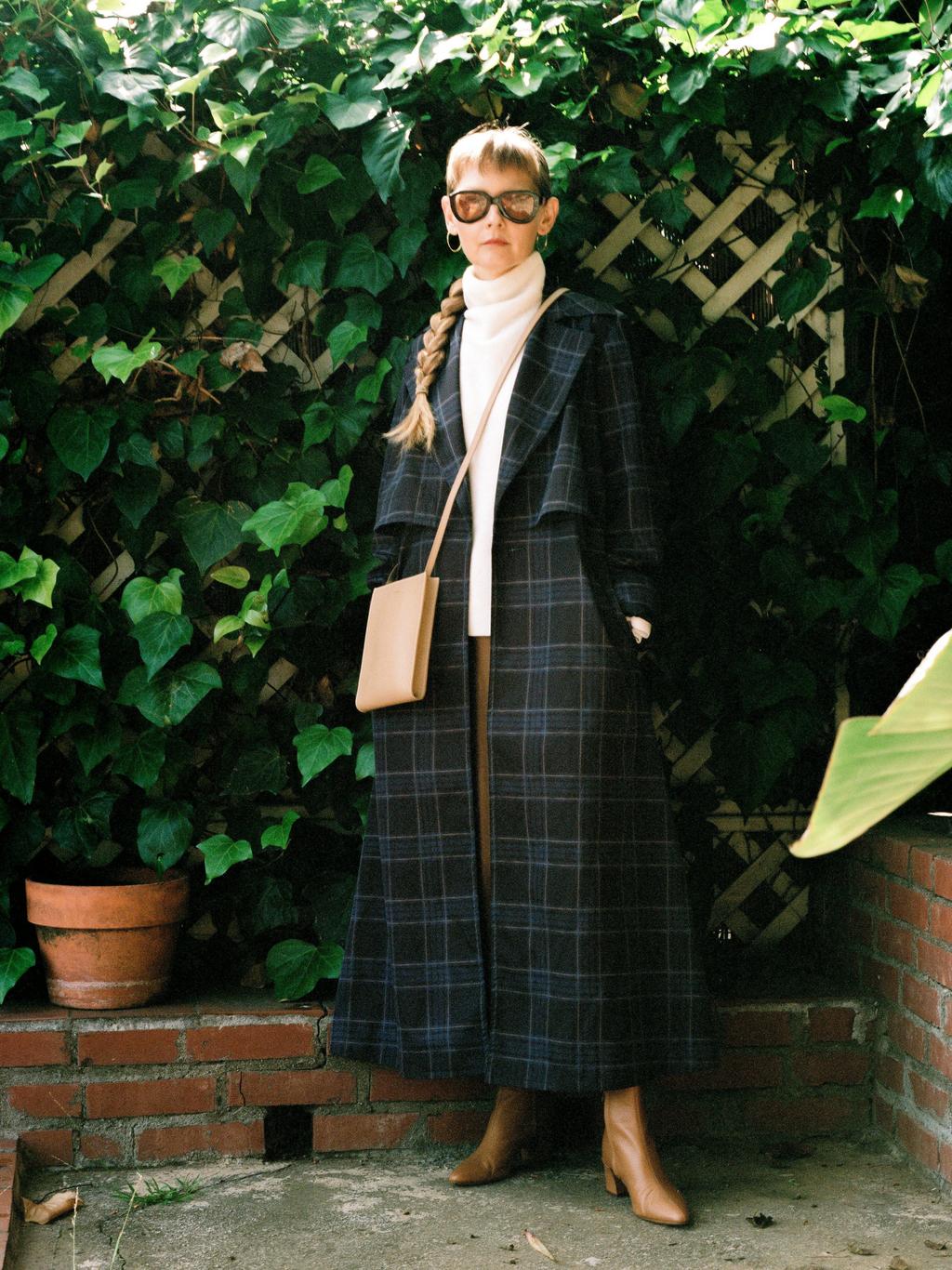 For a special occasion or evening out, I'd pair the skirt with a matching silky copper top and big accessories. For me, a matching set is a no-brainer—unfussy and elegant. For shoes, it would have to be these smart understated sock boots which are super versatile and also very comfy.