Taking Care: Introducing Haoma
Surfer, vegan, and earth-based skincare purveyor, HAOMA's Jason Osni values his connection to the planet and hopes to share the benefits with others through his brand's signature blend of ingredients: Spiritus Vitae. Acting like a multivitamin for the skin, Spiritus Vitae takes center stage in HAOMA's new skincare series which includes the addition of cannabidiol (or CBD). Antioxidant-rich, anti-inflammatory, and hydrating, CBD enhances the already powerful plant-based products for a beauty routine that's gentle, effective, and encourages one's appreciation for the natural world.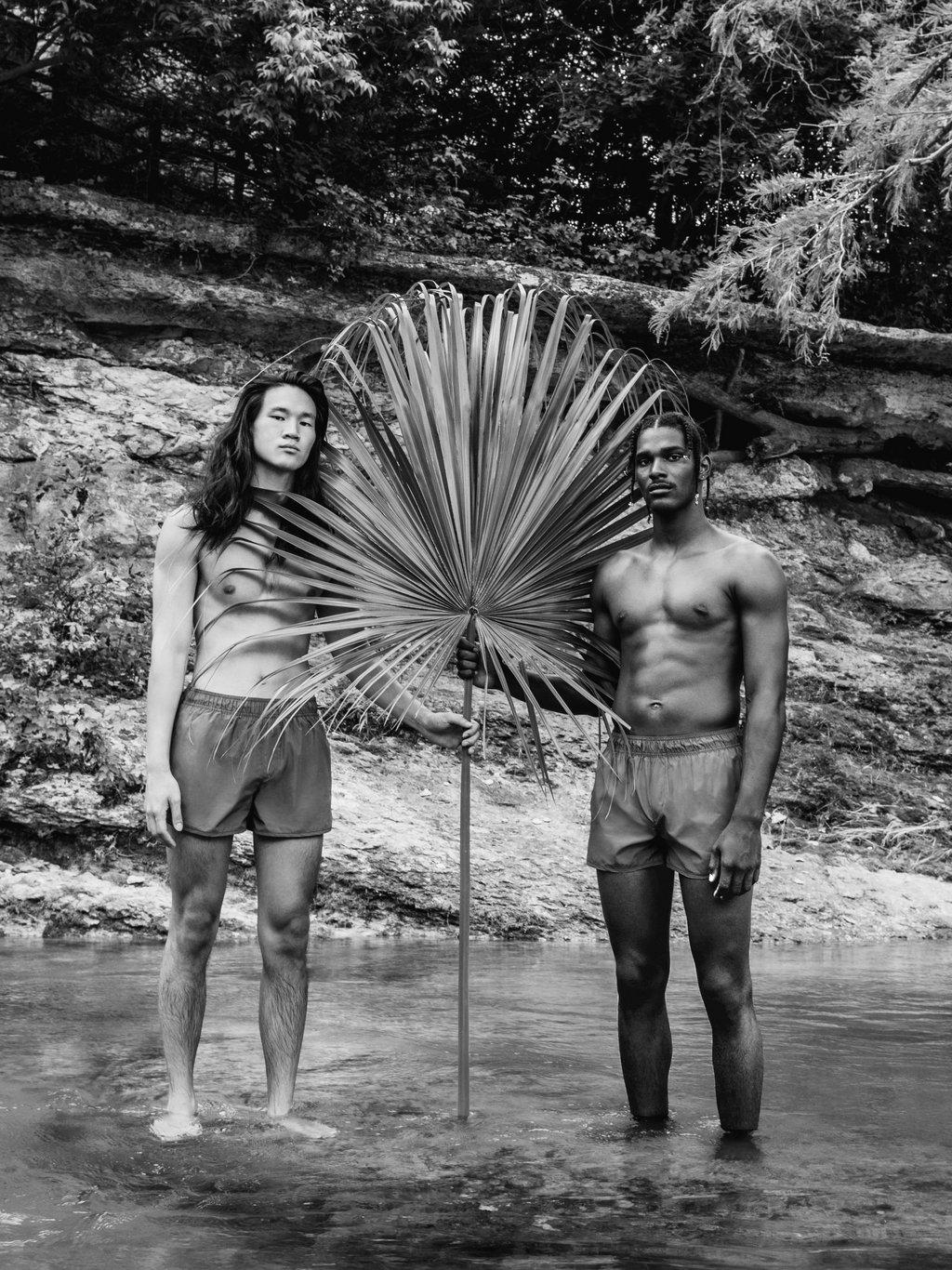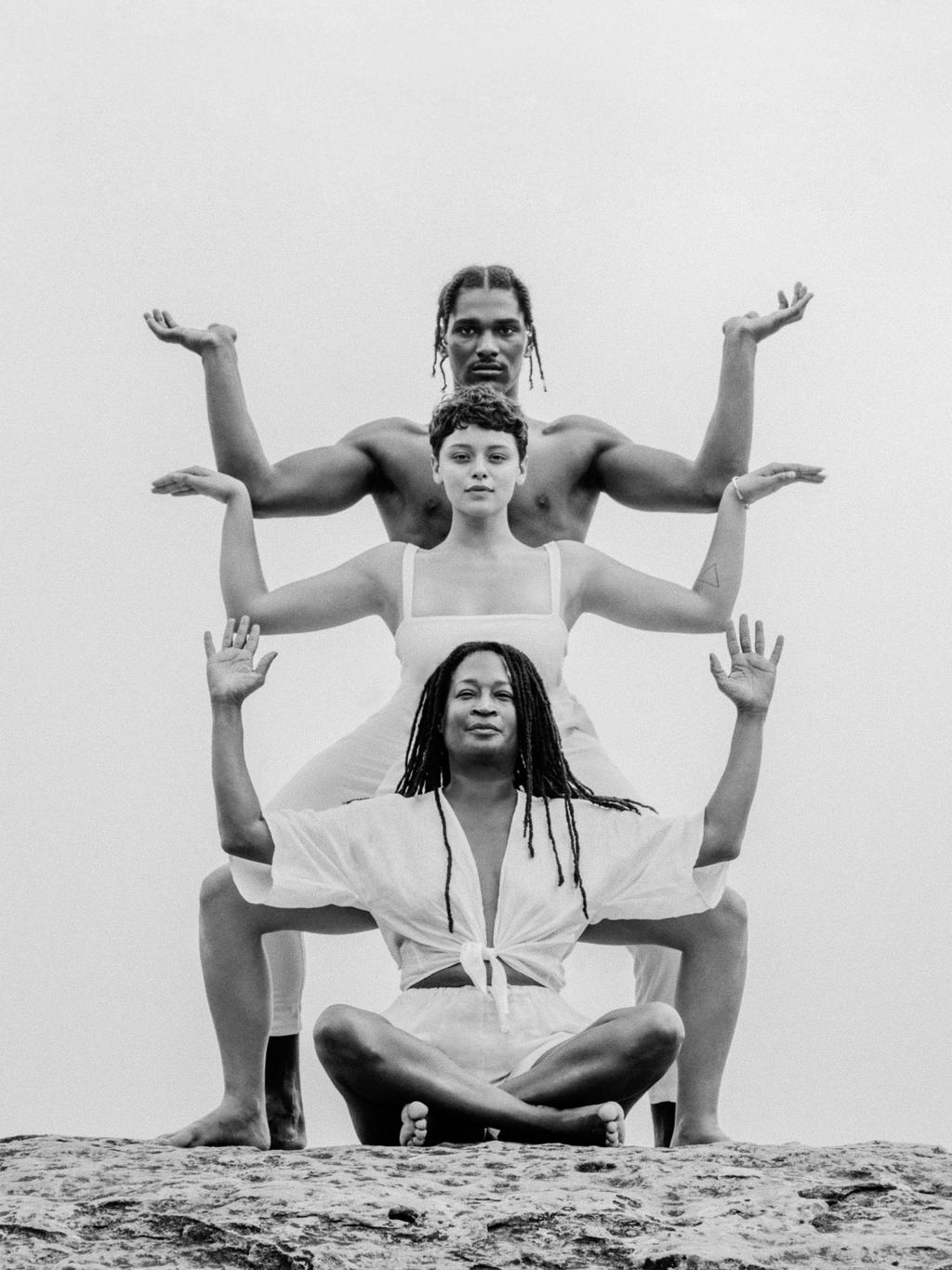 What prompted you to start Haoma?
The name HAOMA was inspired by an ancient divine plant that was used in religious ceremonies thousands of years ago. My friends, who are also the co-founders, and I were inspired by the way the ancient haoma tapped into wellness on both a physical and spiritual level, and HAOMA is our way of creating everyday rituals that we hope can help foster that same kind of profound relationship between humans and plants.
Is CBD the main ingredient in all of your products?
The cannabis Sativa (which CBD is derived from) is just one of the plants that we are exploring in the first collection of our skincare series. We are also launching two new collections this year: Earth, which explores the purifying effects of mineral clays, and Mycelium, which is all about the power of mushrooms. It's important to mention that the power of HAOMA lies in a synergistic blend of many plant actives acting in unison. For instance, our Cannabinoid line isn't only about the power of CBD—it demonstrates how all of these different plants can work together to support CBD in healing and nourishing the skin.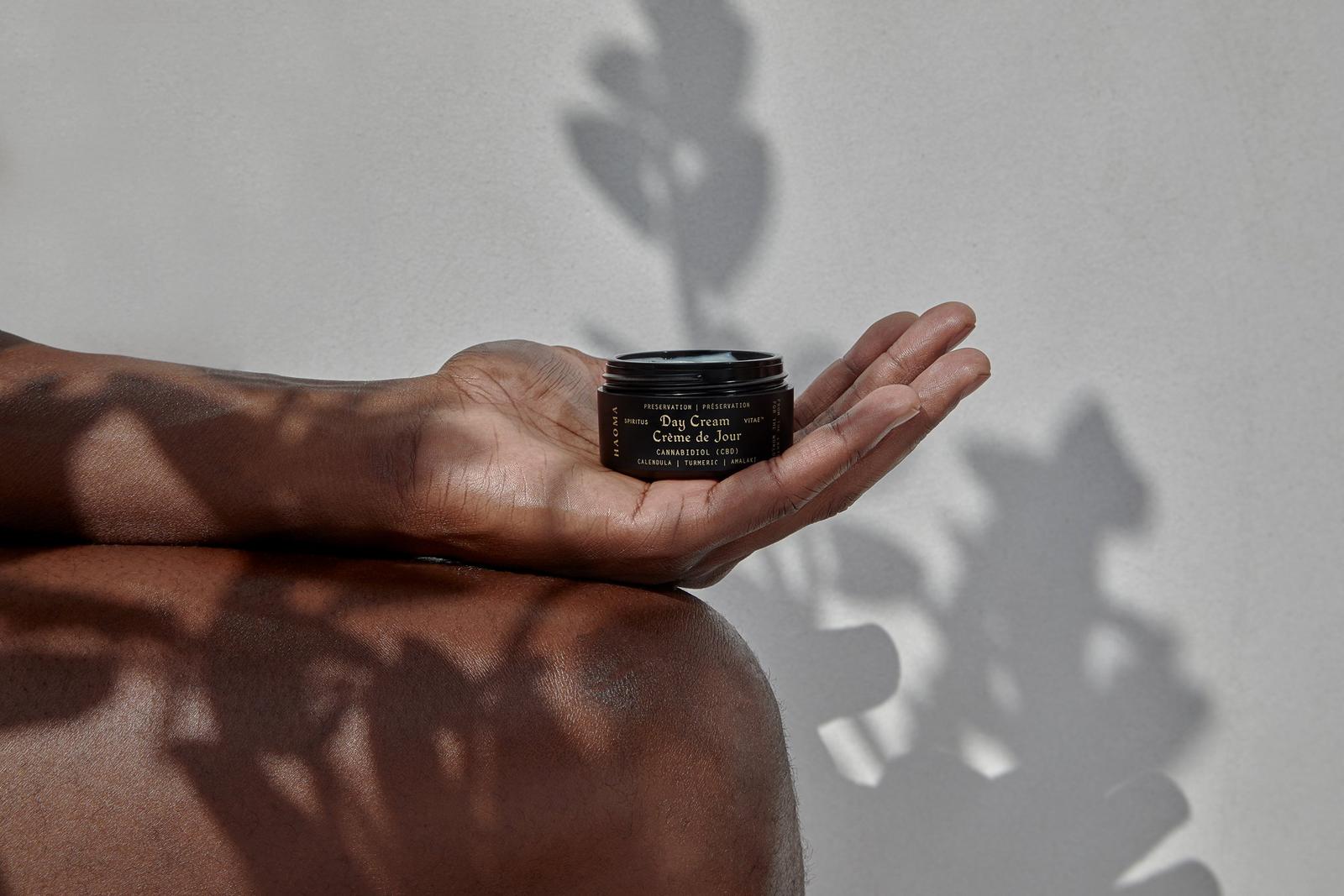 Why is it important and what are the benefits?
CBD is a powerful antioxidant—it's calming, soothing, and healing on a cellular level. And, skincare is a great way to access its benefits because there are cannabinoid receptors located throughout the epidermis, so the messages get sent straight to the source.
What do you hope your customers gain from using Haoma?
We believe that the human connection to nature is a key part of health and wellness. And there is something so personal about skin care routines—it's like a little spiritual moment with yourself. So, if plants and earth become a part of that routine, if they are incorporated into our lives in these small but meaningful moments, then maybe that can deepen our connection with the earth itself.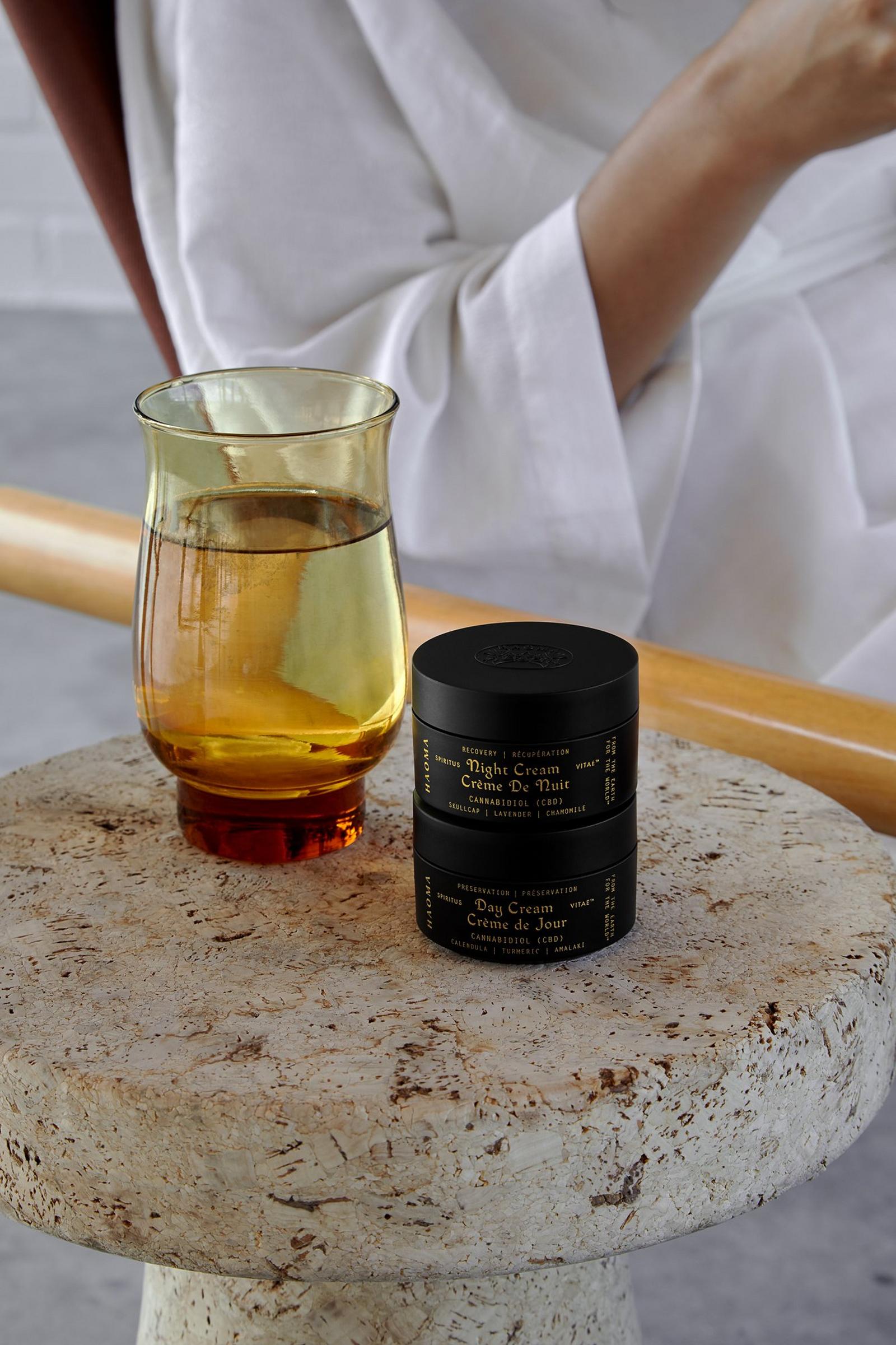 Can you name a few of your favorite ingredients?
All of our ingredients are plant or earth-derived but the essence of HAOMA is our proprietary blend of ingredients called Spiritus Vitae. It's like a multi-vitamin for the skin, packed with nutrient-dense ingredients like aloe vera, calendula, chamomile and coffeeberry, just to name a few. What I love about this blend is that it behaves symbiotically, meaning that the levels fluctuate depending on the intended action of the specific formula and the plant focus of the larger collection.
How do you source your ingredients?
Our top priority is always quality, so we source seasonally and geographically based on regional growing seasons. We work with a few accredited labs across the country to source raw ingredients from all over the world—and, in doing so, we prioritize farmers who are using organic farming practices.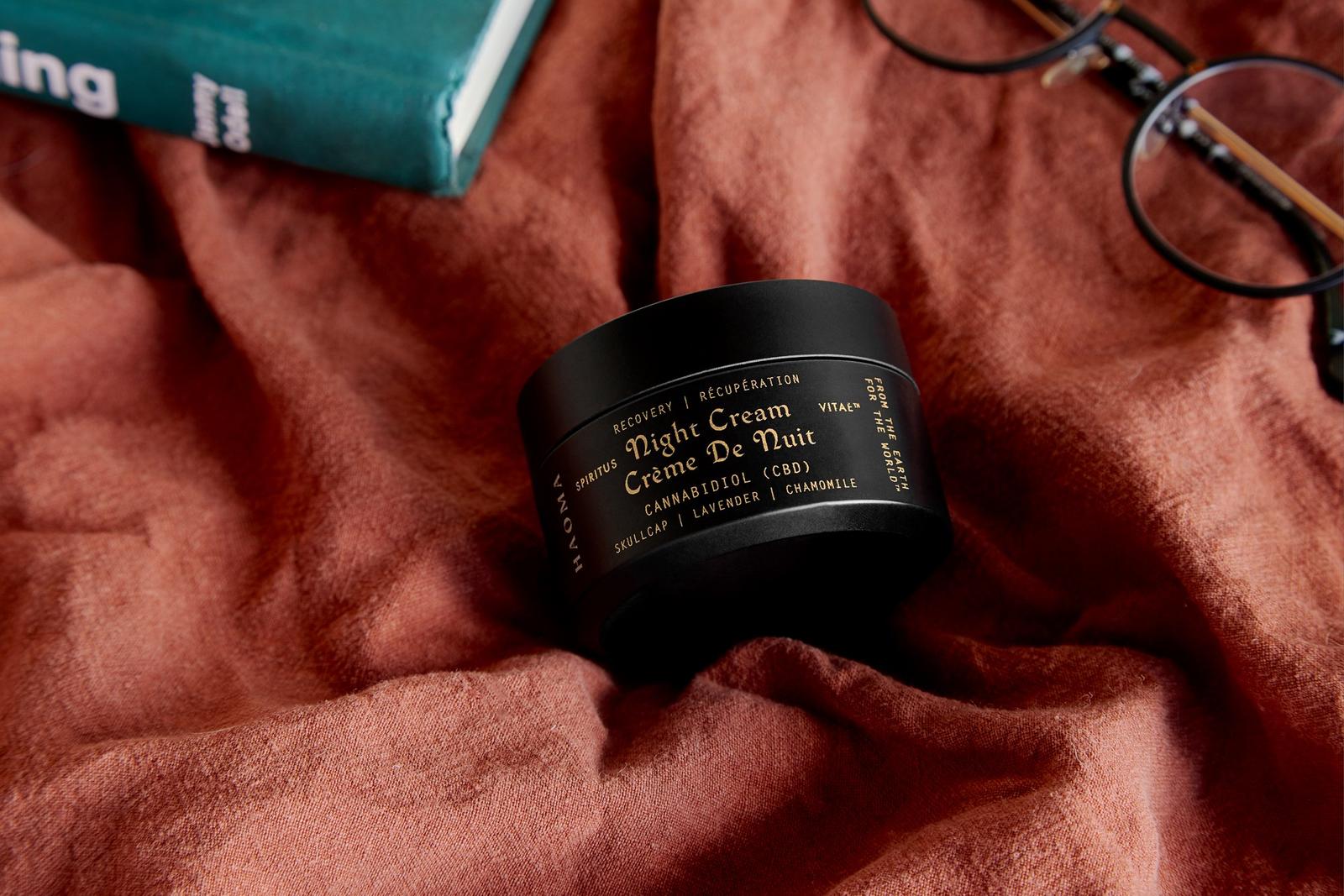 Which products do you use every day?
I use the Temple Balm every night before bed, and I love using the Night Cream after a long day of surfing.
If you could only recommend one product to a newly curious customer, which would it be?
Everyone is freaking out about the Eye Cream. One beauty writer called it her holy grail!
How else do you incorporate plants into your lifestyle? How do you live the Haoma values outside of taking care of your skin?
I live in a vegan household, so I have a plant-heavy diet. We also have a killer garden here in LA, which is where I spend most of my time...when I'm not surfing. That's where I find my deepest connection to nature: in the ocean, surfing.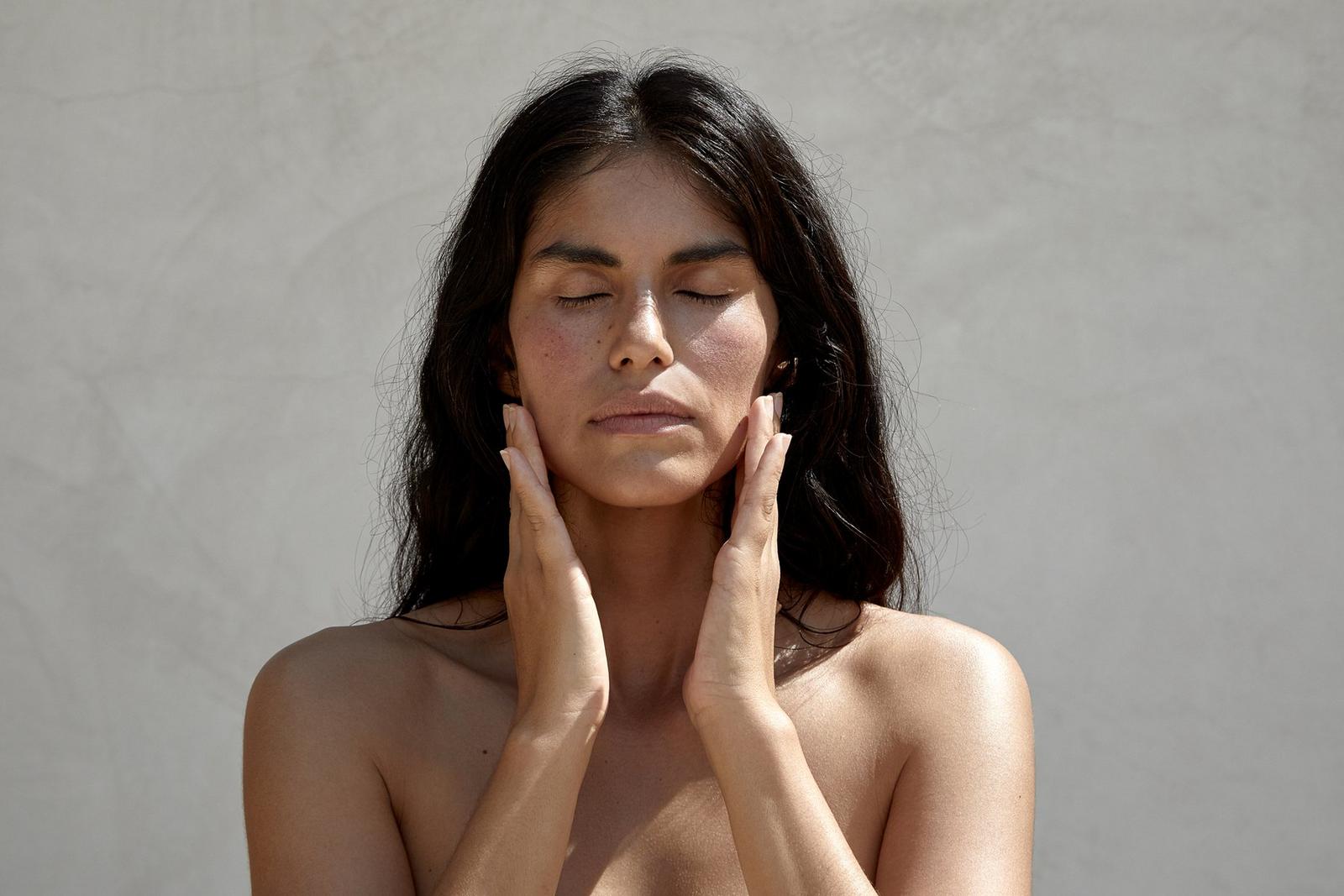 Are there any other products you'd like to incorporate into the line?
Our team is full of ideas, and we have so much brewing, but our Earth collection is up next—it's a line of super simple skincare essentials: a mask, a scrub, a bar of soap, and a deodorant.
Can you share something exciting or interesting about Haoma that a customer may not know?
People should know that every time they buy a HAOMA product—whether it's through our website or through a retail partner like Vince—they plant a tree. It's that simple. Every single product you buy plants one tree. It's a crucial step to fighting climate change, and it's something we can all take part in. We need everyone to commit to planting more trees!