Le Feu de L'eau On Family and Fragrance
Close friends and sisters-in-law, Wendy Polish and Jo Strettell founded Le Feu de L'eau to marry their creative backgrounds—as a graphic designer and artist and makeup artist, respectively—and reinvent their family business. Known for their one-of-a-kind and top-secret process, invented by Wendy's father back in the '60s, Le Feu de L'eau now offers an array of candles from their signature colorful, all-wax design to more minimal kinds with the same refined, rousing scents. They find inspiration in their surroundings and pull from California and beyond to create their elegant and artful offering.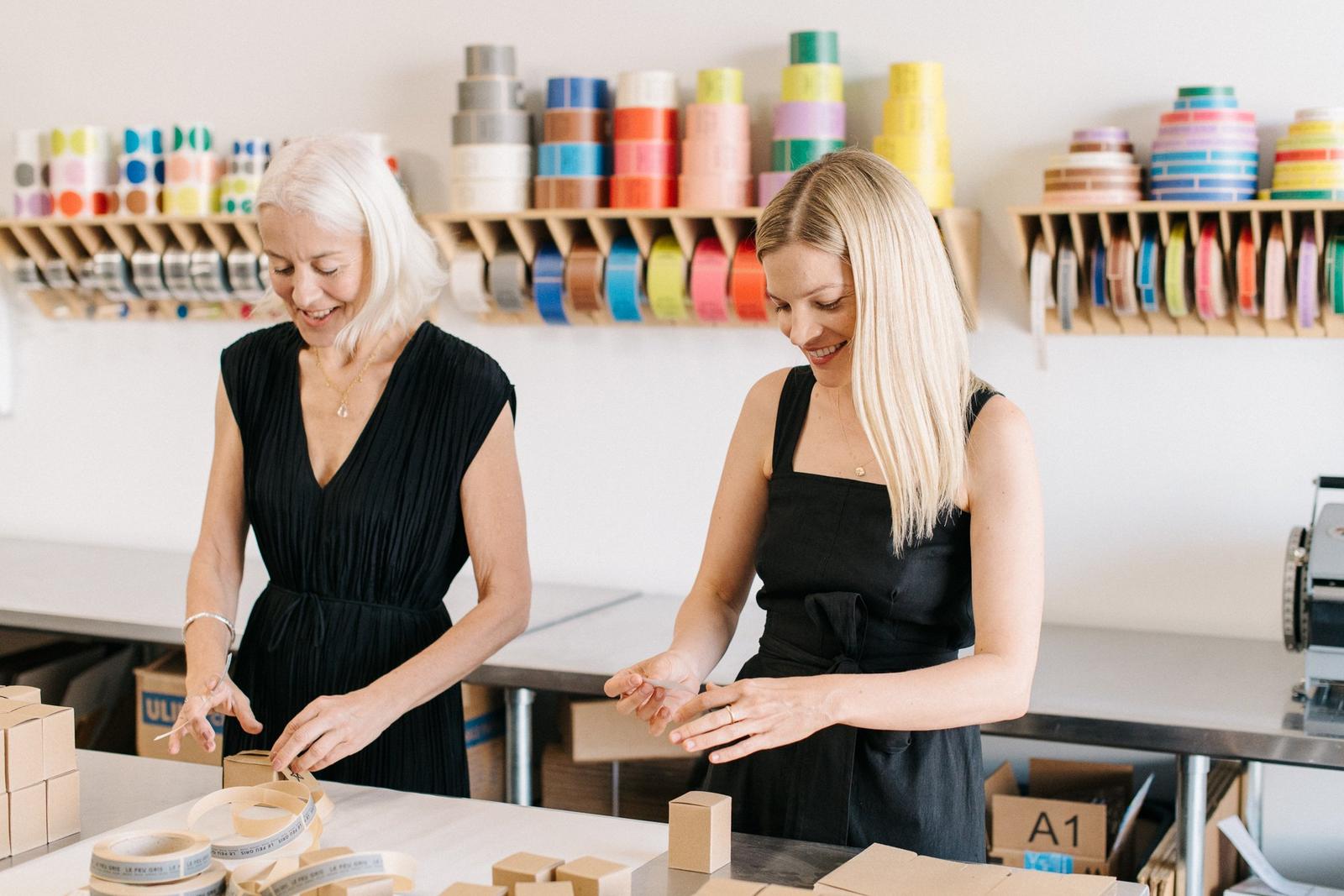 How did you arrive at candle making in your careers?
Jo: I had been in the beauty business for over 30 years and was ready for a change. Wendy, my friend and sister-in-law of 20 years, asked me to partner with her in reinventing her family's candle-making business. It was perfect timing.
Wendy: I inherited my love for candle making from my dad. I grew up making candles with him in our Long Beach backyard. He was always experimenting with different techniques, and he developed the underwater process we use today.
Being a California-based brand, how did you arrive at the name Le Feu de L'eau?
Jo and Wendy: When we began our business, quality mattered. The absolute best candles in the world came from France. Inspired by the French way of life, attention to quality, artistry, and beauty, we named our company Le Feu De L'eau, which also honors the unique process we use to create our candles. Translated, it means the fire of the water.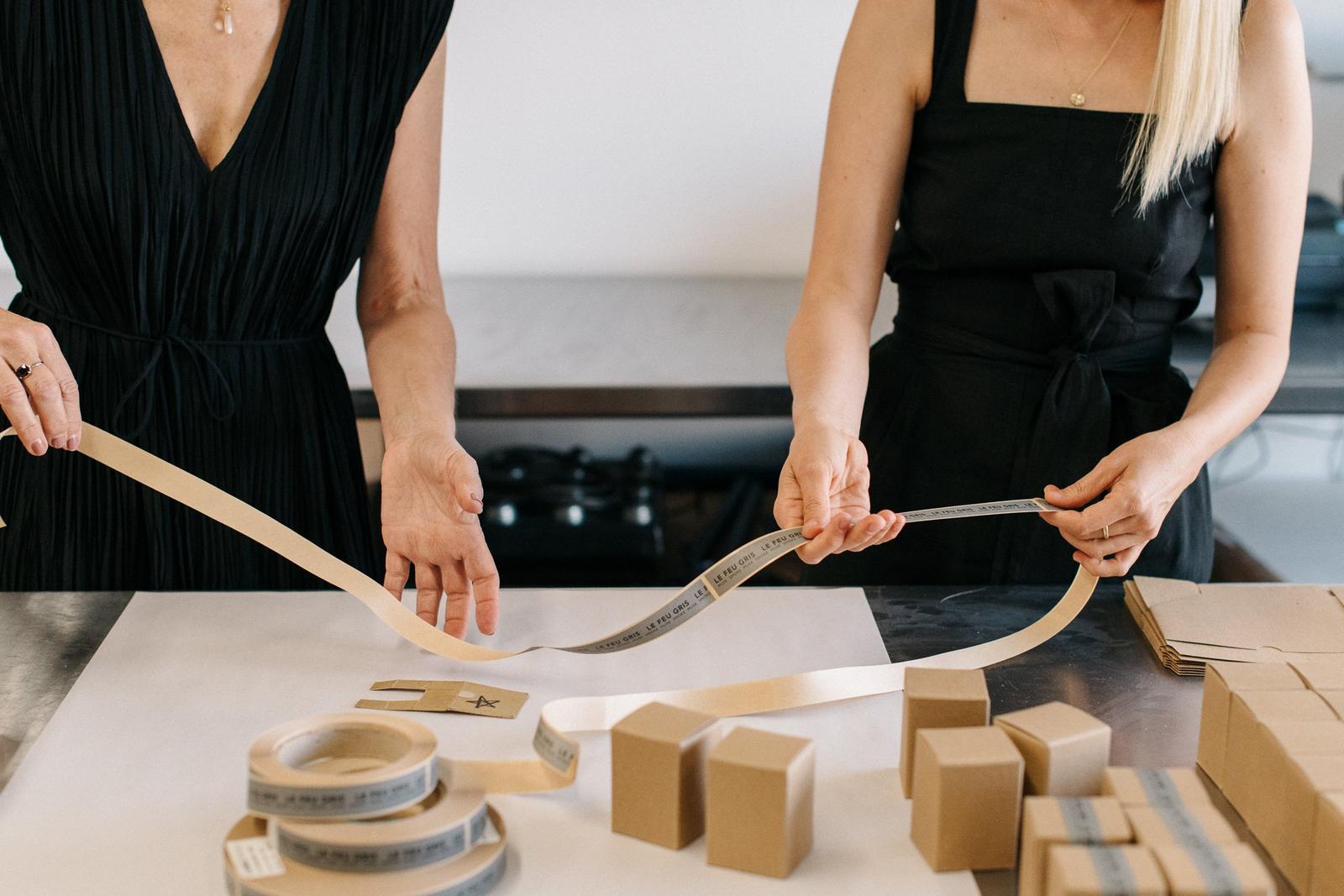 Are the scents redolent of the West Coast? Does the local landscape and flora inspire your selections?
Wendy: Jo and I are from different parts of the world—she is from London, and I am from California. The combination of our backgrounds creates a full spectrum of scent inspiration. I love woody and natural scents while Jo leans into English gardens and churchy aromas.
The scents are evocative and carefully edited, how do you decide on a particular scent and how do you achieve it?
Jo: When designing a candle, Wendy and I come together to create a scent that will complement the color. I'll formulate the fragrance while Wendy mixes the color until the personality of the candle is born. For example, I wanted to recreate the intoxicating and romantic scent of Jasmine on a summer evening—so, Wendy created the perfect evening sky blue to evoke the emotion of love.
Wendy: We also create vision boards for each candle. The colors and imagery inspire the scent. Sometimes the scent is a literal expression of the color and, every so often, it's an energy we feel.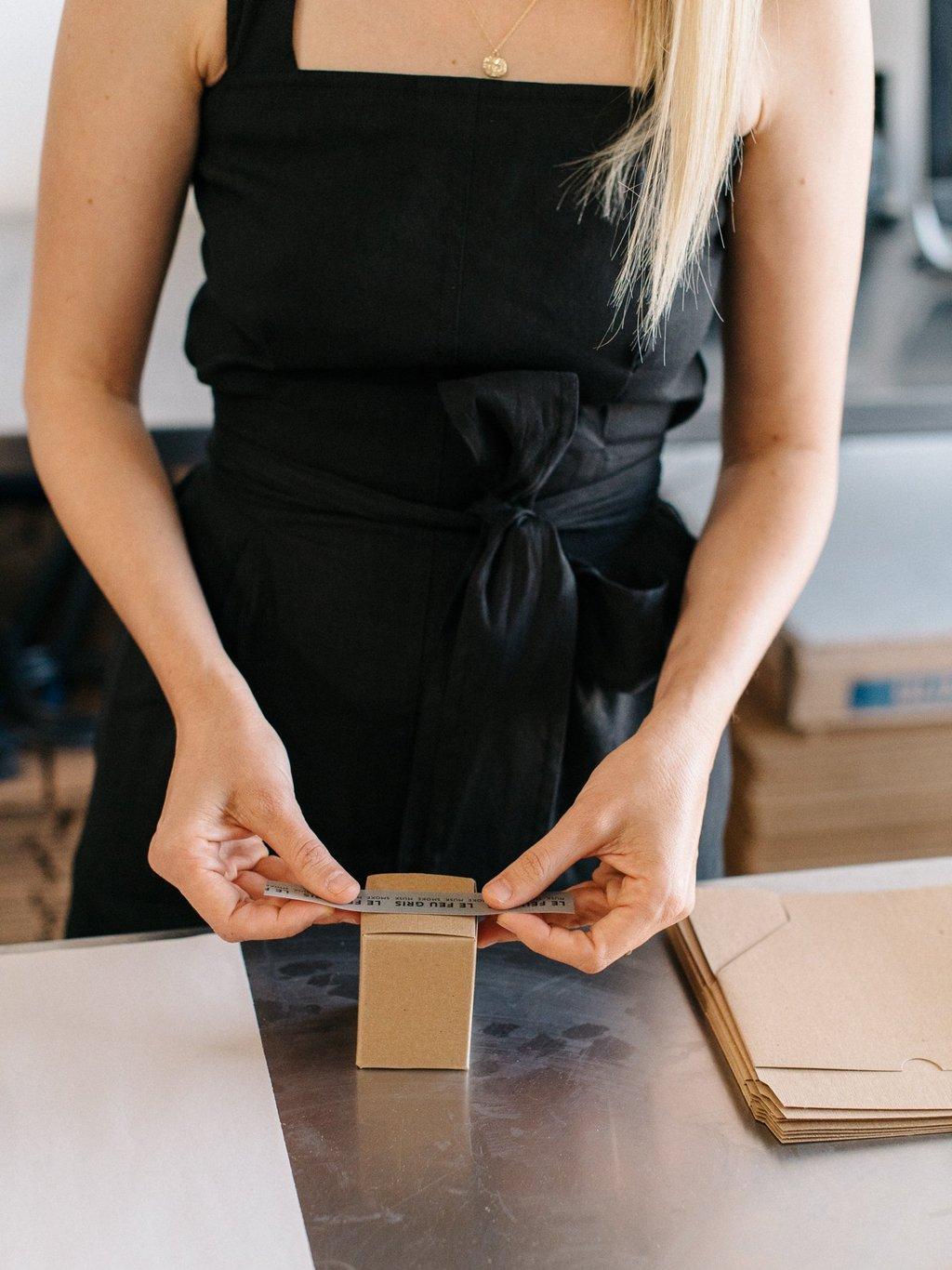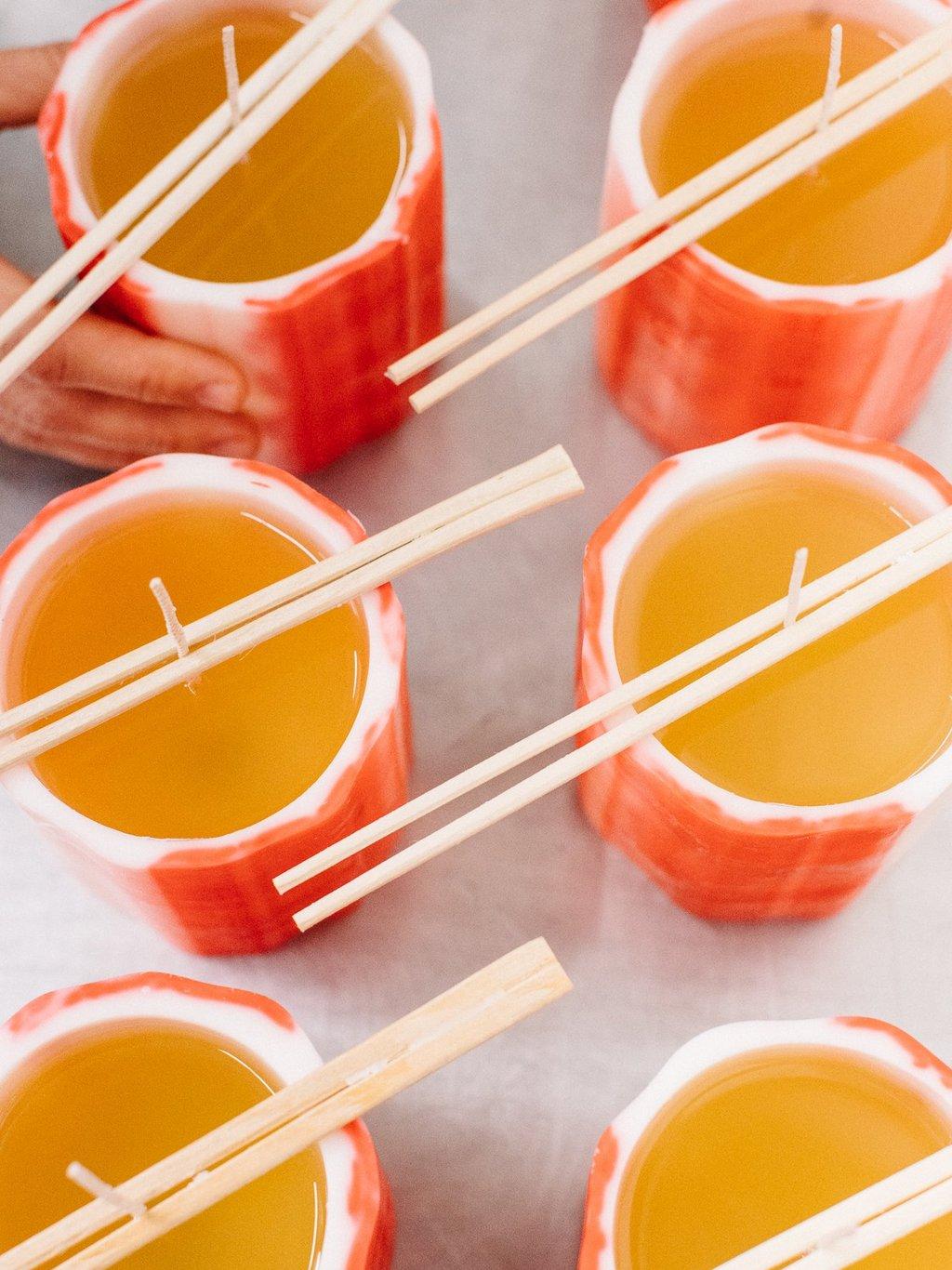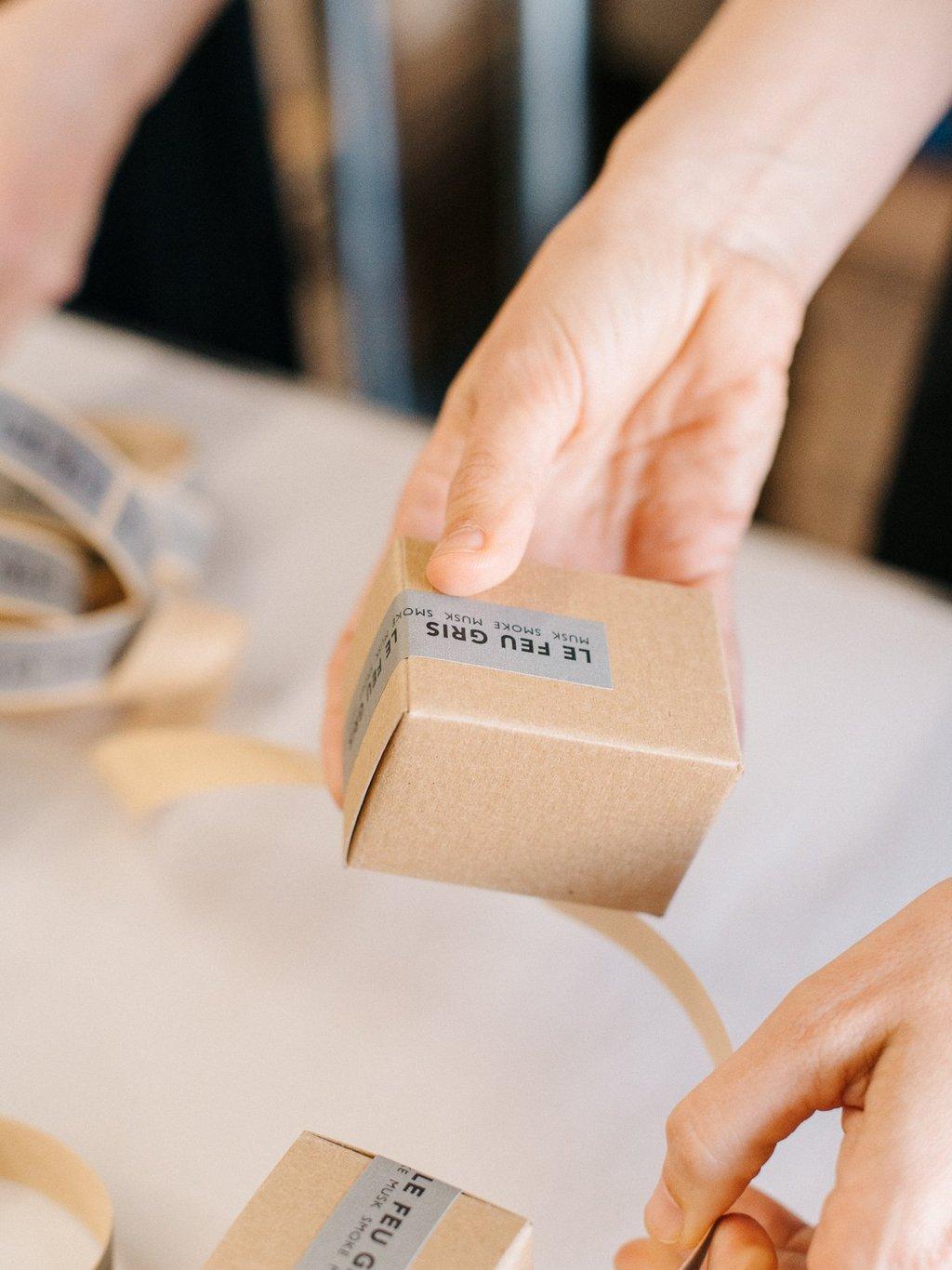 Do you have favorite elements that you try to incorporate in various ways—similar to a recipe?
Jo & Wendy: Our favorite element is color. We use color mono-chromatically throughout our candle making process and packaging. We love the statement our candles make when together. They create a complete rainbow.
The scents are housed in similarly considered containers and vessels—from thick, sculpted wax to matte glass with an oak lid—how did you decide how they'd be presented?
Jo: We launched our brand with the wax vessels invented by Wendy's father. That collection is called the Artisanal Collection and has 12 colors and fragrances. Recently, we designed a second candle line with the same scents but housed in white glass with wood lids called the Color Block Collection. It's packaged in colored boxes that are seamless and look like cubes.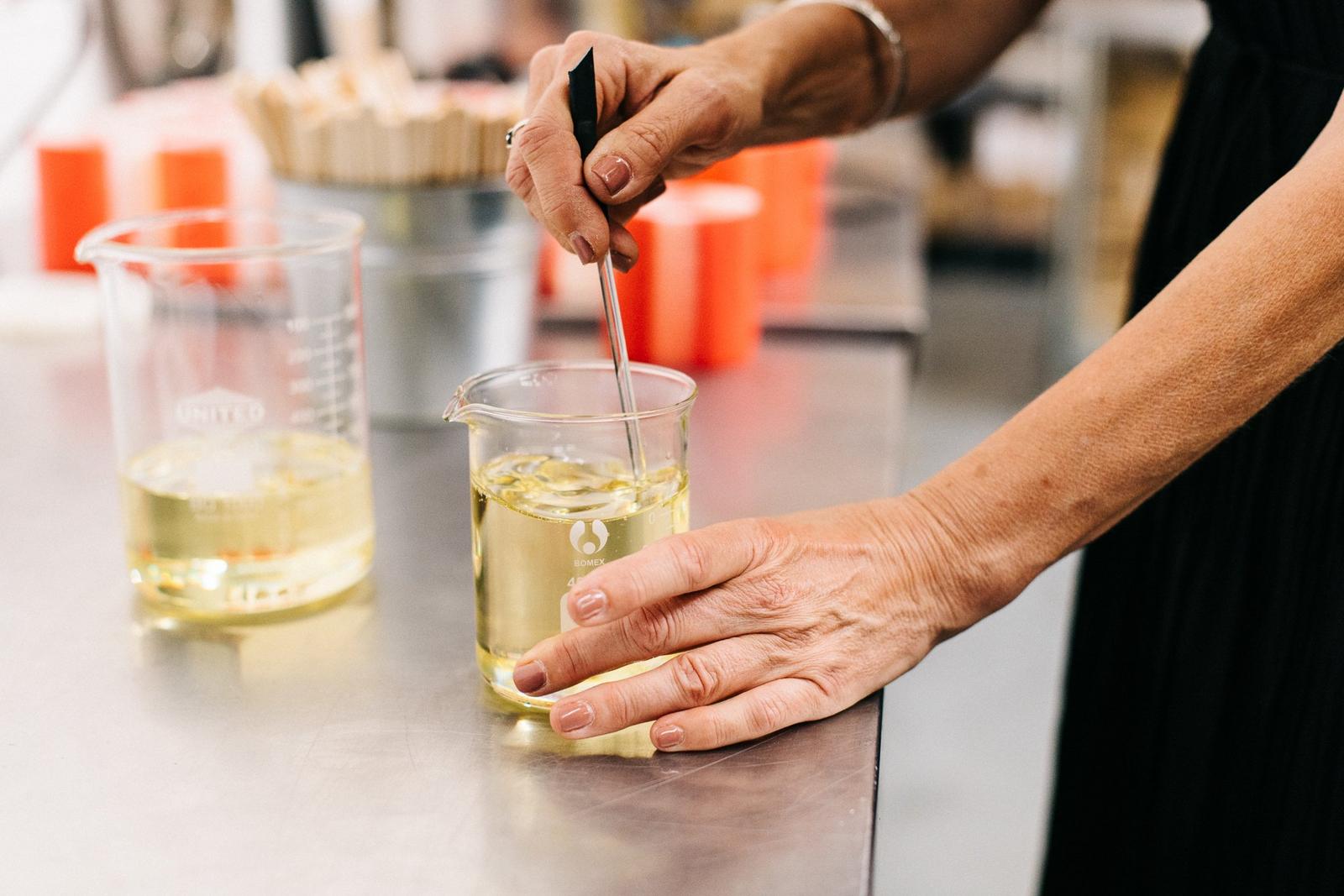 What else sparks inspiration?
Jo: The language of scent. Every fragrance expresses a color, an emotion, and a memory which creates an experience.
Wendy: Lately, I have been digging into the history of candles. From practical to ceremonial uses. Candles are transformational and profound.
Have you considered experimenting with other types of fragrance?
Jo: Incense, diffusers, room sprays, and beauty oils are on our wish list.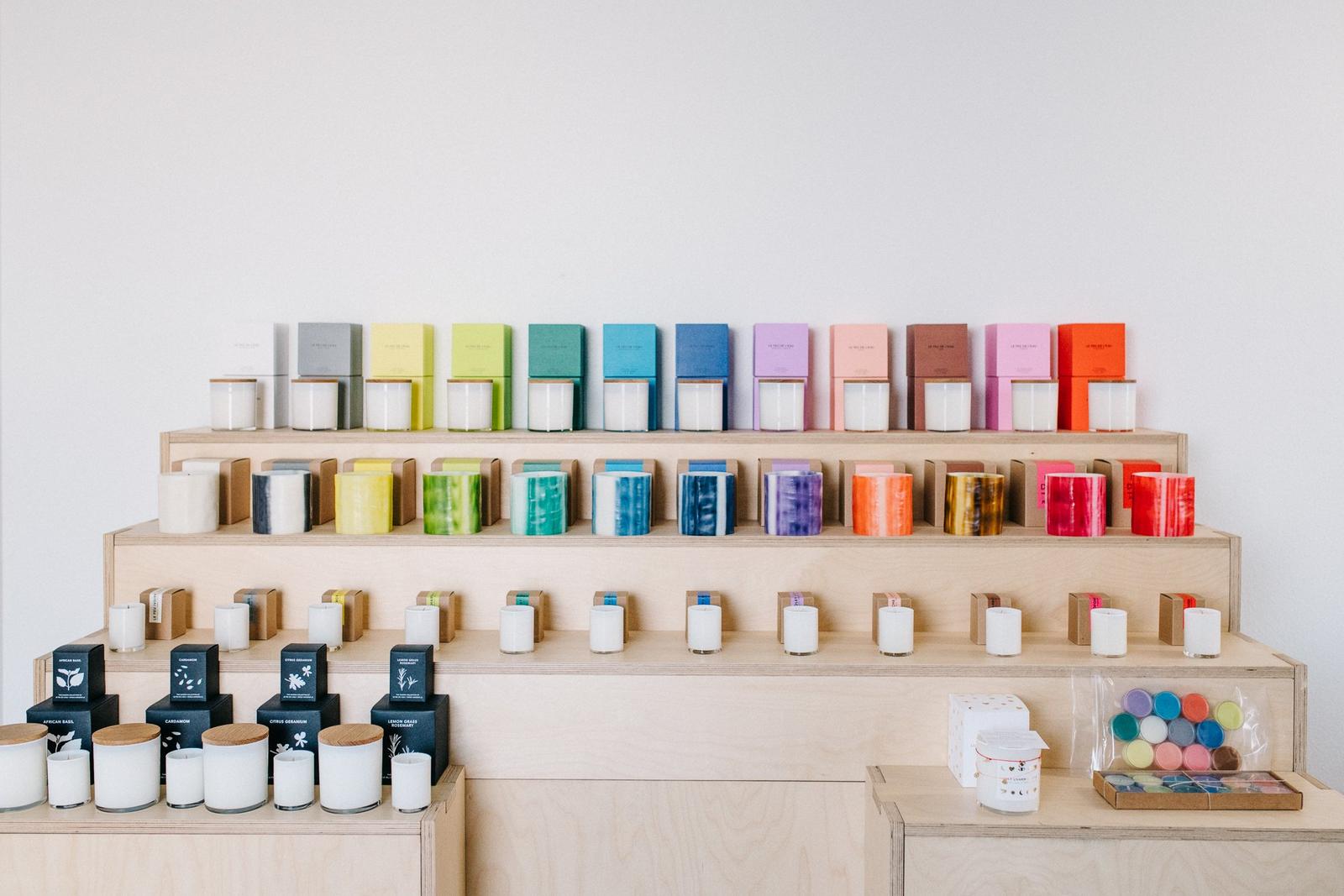 Do you have a set of principles that you stick to when it comes to designing/creating?
Jo: Wendy and I have our roles. I concentrate on the fragrances, and she focuses on the art direction and design needs for the business. I think, as different as we are, we have similar taste. We both appreciate simple and uncomplicated design.
Wendy: We are minimalists at heart and follow the less-is-more philosophy. We aren't fans of ornamentation or fluffy presentations. Our aesthetic is understated and simple because we want our product to be the star and not the packaging.
Do you have an all-time favorite scent? Why?
Jo: My mood will inspire the scent I'm drawn to at any moment. Musk bases are my favorite because they are sexy and intoxicating yet very relaxing.
Wendy: I gravitate toward scents that help me stay grounded. My favorite scent is Patchouli + Amber. It's lovely because it's timeless and I can burn it year-round.