From the Alps of Italy to Los Angeles / Dom Vetro
Ashley Bezamat is a romantic. He hadn't always wanted to be a master eyewear craftsman but, when looking at his journey, it's clear how he landed in his very own atelier. A Los Angeles native, Bezamat set out to study in Manhattan, on the country's opposite coast—and remained long enough to establish true familiarity—before setting his sights on Italy and exploring some of the country's greatest assets from art museums to artisanal businesses to vineyards to the alps. It was meeting Italy's artisans that nurtured his budding interest in design, something originally acquired in New York, and led him to start Dom Vetro. Dom Vetro is about intimacy and personalization, with styles designed collaboratively with clients, the option to customize, and meticulous handcraftsmanship (sometimes by Bezamat himself). A true labor of love.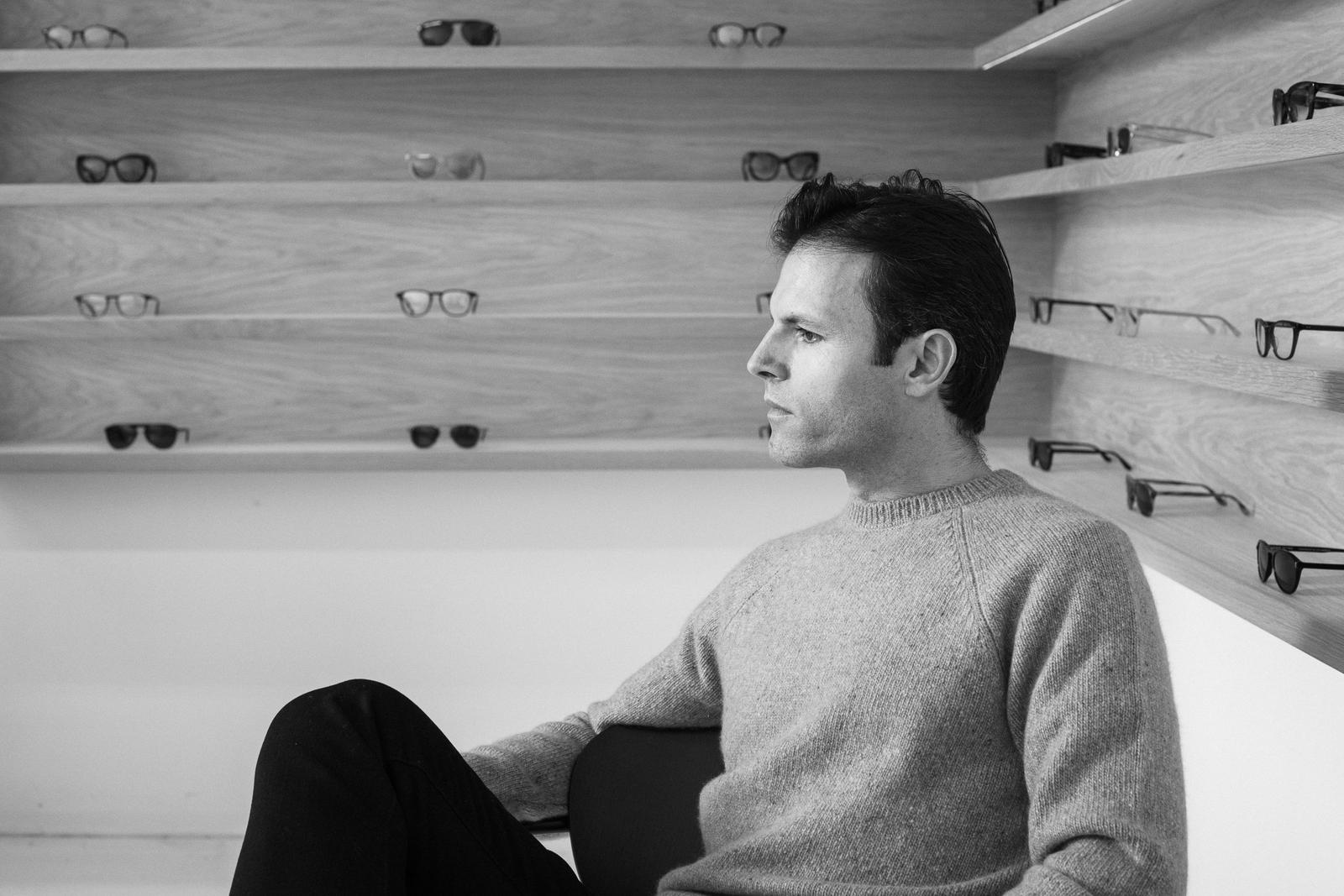 A California native, you're currently based in Los Angeles but started Dom Vetro in Italy. Can you tell us why you were there and how you broke into the eyewear business?
I moved to New York after high school to attend Columbia University and lived there for about 12 years. Los Angeles was where I grew up, so I always considered it home, but I loved New York, and that's where I initially developed an interest in fashion and design.
Italy came into the picture in 2012, while I was visiting with an Italian love interest. I spent time in Florence studying art and learned about the eyewear trade while speaking with locals about traditional cottage industries in Italy and the challenges facing artisanal craftspeople. Industry had taken over and put most of the smaller, independent eyewear producers out of business.
I was fascinated by what I had learned and traveled to the Italian Alps, with a friend from Norway, to film a documentary on local artisans. We interviewed a woman in her 90's who began working in an eyewear factory as a child, and I commissioned a pair of glasses from a local artisan.
Initially, I had no intention of getting into "the business," but developed such a love for the design, fit, and making of eyewear that I began a five-year apprenticeship across a variety of disciplines to become a master eyewear maker.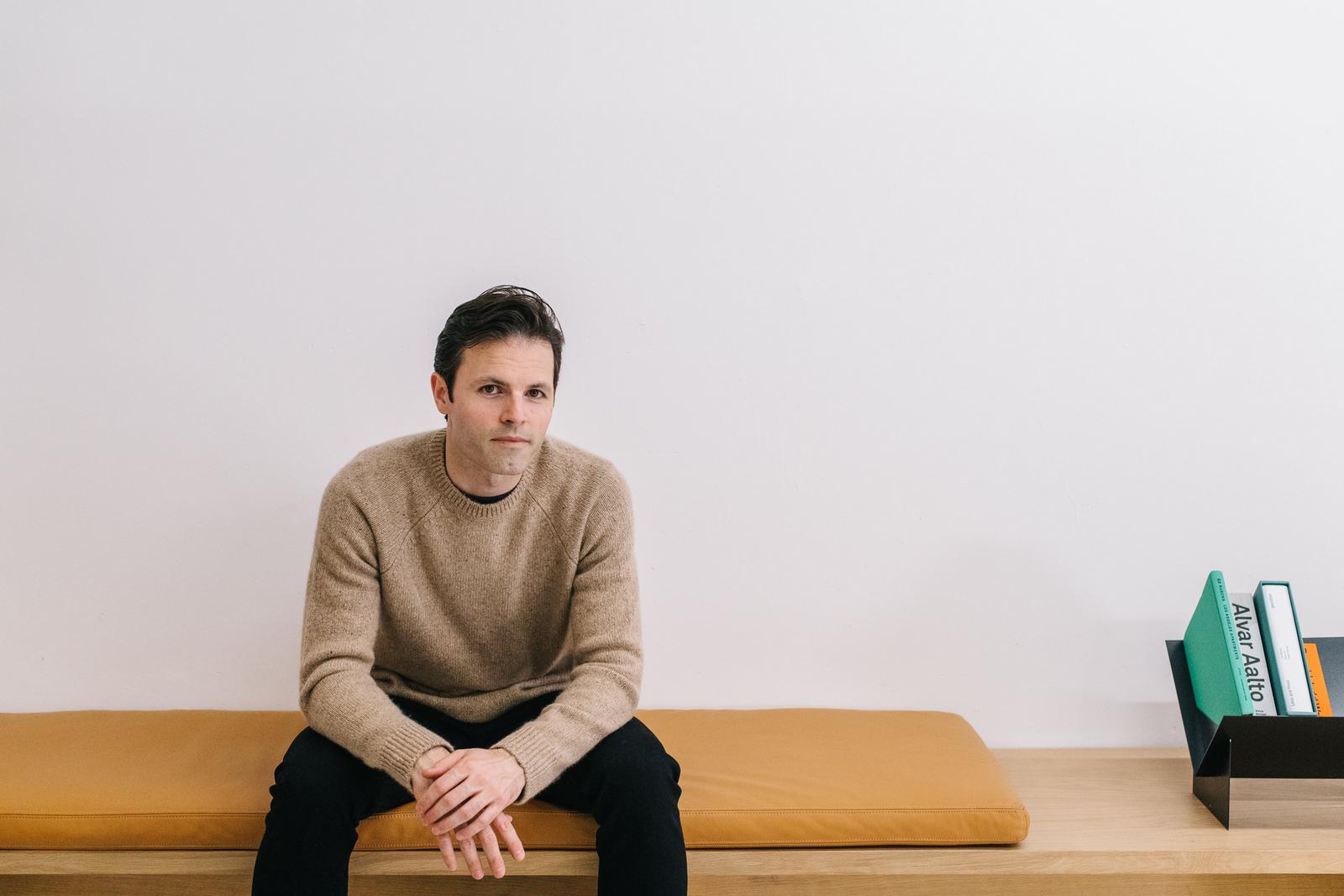 Why did you decide to move back to LA?
I wanted to bring the traditional methods of producing frames to friends and family in the US and ultimately moved my workshop from Italy to Los Angeles to bring that idea to life.
What are some of the important qualities to consider when looking for frames?
In my eyes, the most important qualities are the materials, the construction, the fit, and the lenses. I have a preference for Italian acetate. We source from a company that's been producing since the 1800s. Frame construction and fit go hand-in-hand because it's important to have a frame that's flattering but also comfortable. That's why we offer our frames in multiple sizes, for maximum comfort, and produce everything ourselves to make sure the quality is impeccable. Lastly, lenses are crucial because they protect your eyes. I love mineral glass lenses because they are extremely clear. They also scratch less.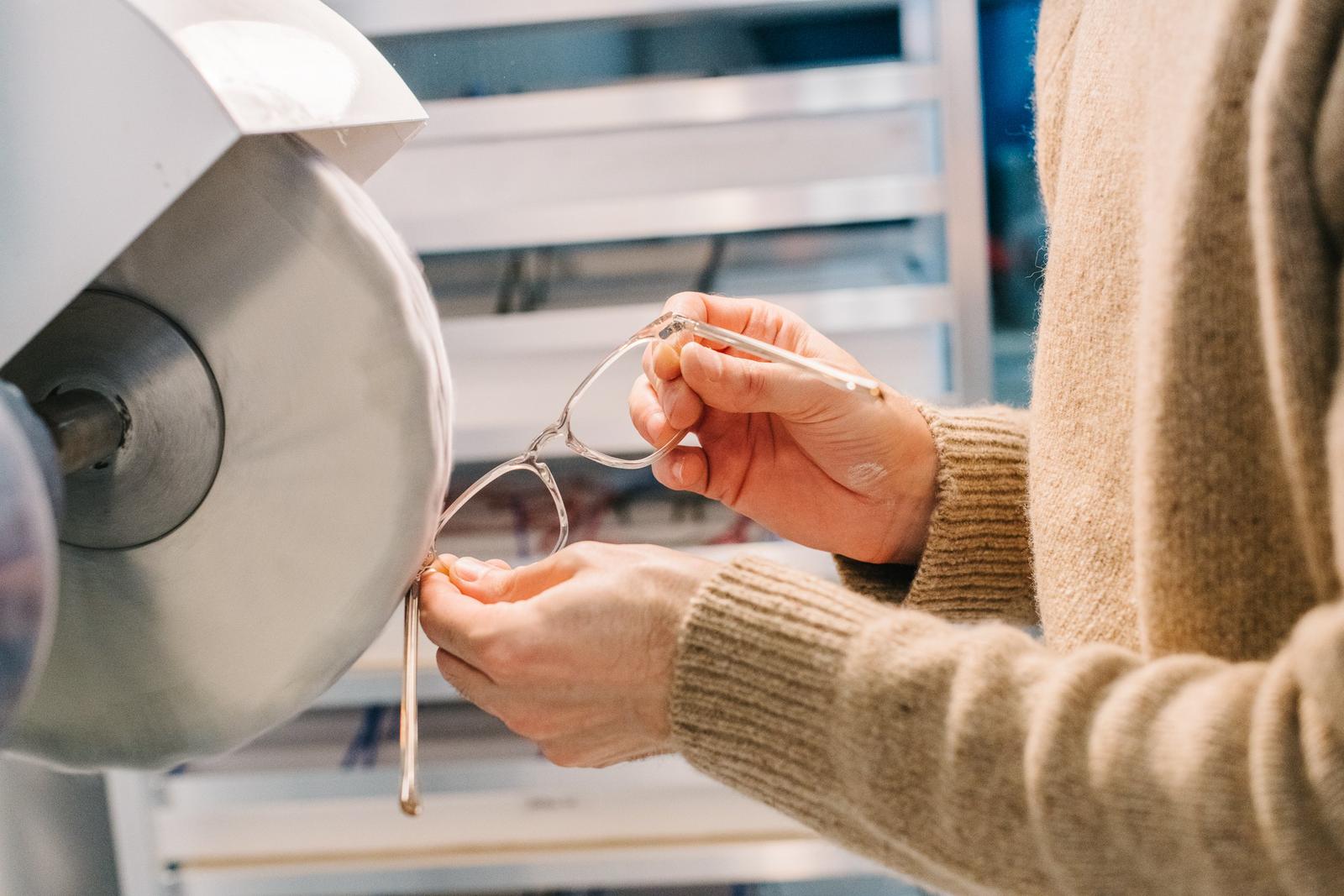 What is your favorite thing about Dom Vetro eyewear?
The quality and fit of our frames are second to none, and they're made locally here in our Los Angeles workshop. Our clients can customize their frames, and the whole experience is much more personal.
How do you decide on silhouettes, shapes, styles?
Our collection evolves naturally over time, based on something I design for myself or a client. The Harrison, for example, was a private commission that made its way into our collection. It's an iterative process, and it's hard to know what's around the next corner. But there is always something new, guaranteed, just waiting to be discovered.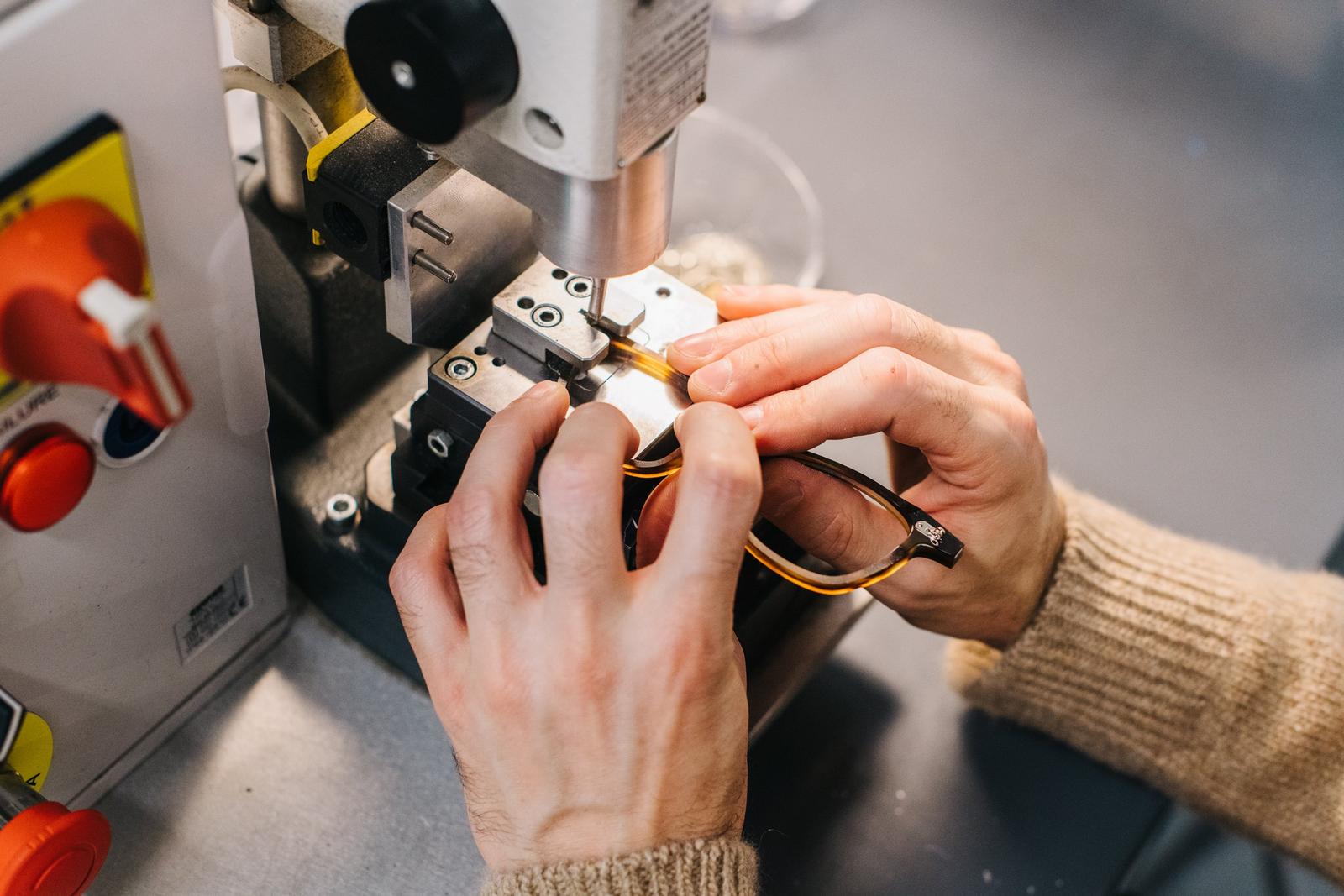 How involved are in the process?
Designing and producing frames is a very involved process, so I spend about 80 percent of my time in the workshop making sure everything goes smoothly. That also allows me to create new things because a lot of my creative process involves actually making the frames.
What is your favorite part of the process? Least favorite?
I'm always amazed by the beauty of our finished products. If we run into production hick-ups or challenges along the way, it's all forgotten in the end.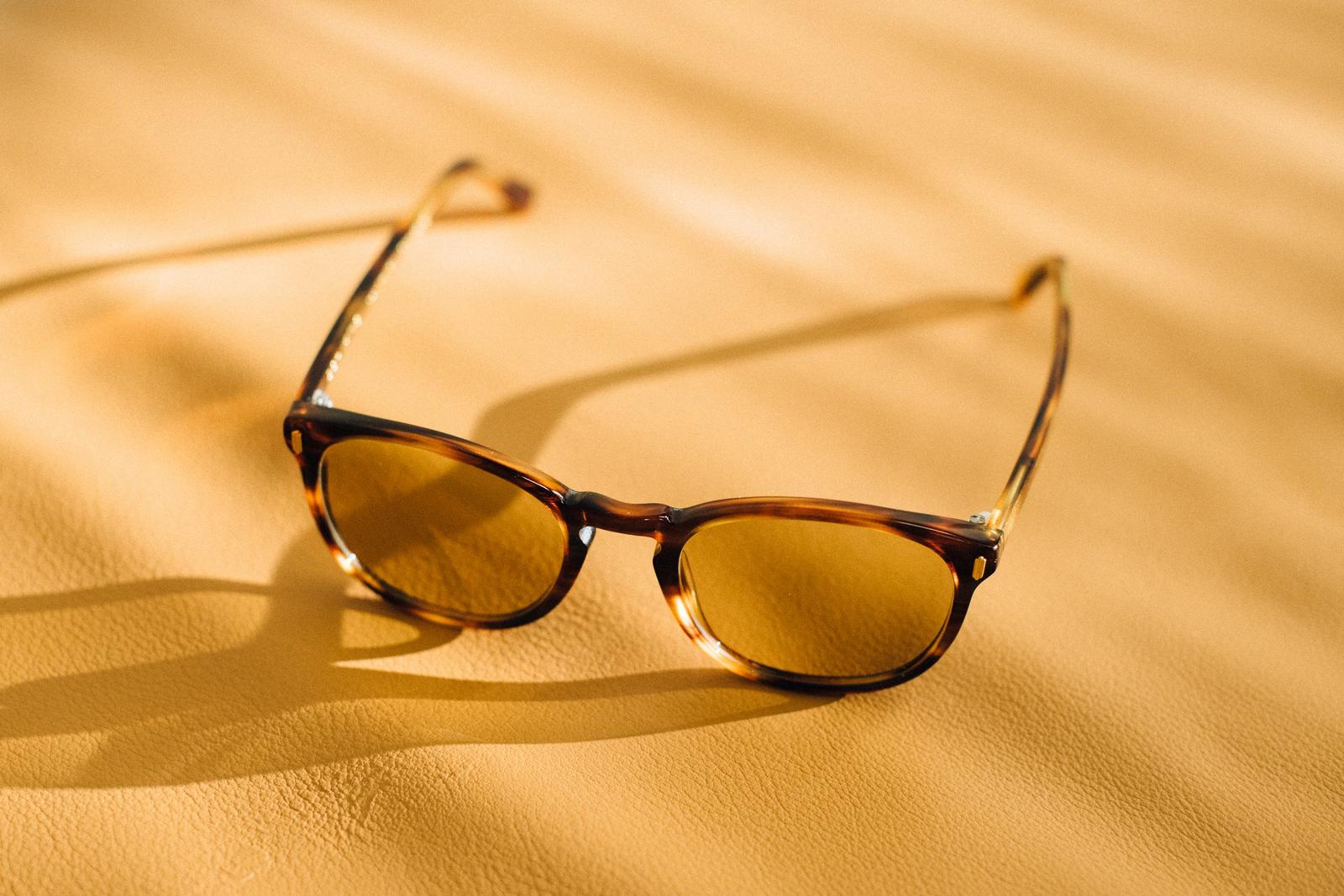 What would you be doing if not this?
Before moving back to LA, I was living on a vineyard in Italy, running 5-10 km through the countryside every day, and learning how to make incredible wine, cheese, and pasta. I could imagine going back to that life sometimes. But really, I love what I do, and I feel I'm exactly where I need to be right now.
Aside from visiting your Culver City studio, what is one thing everyone has to do in Los Angeles? In Italy?
My two favorite museums in Venice are Punta Della Dogana and the Guggenheim. I would definitely go to the top of Campanile di San Marco as well to see the entire city from above. The views are breathtaking.
In Los Angeles, I would go shopping and have dinner in Larchmont. It's a historic little part of LA, quite beautiful and very low key.