Conceived in New York, Created in California: Brightland Olive Oil
Aishwarya Iyer didn't plan on breaking into the food industry. In her own words, she took a more exploratory route to get to where she is today. After studying media and globalization at NYU, with an emphasis on South Asian gender studies, Iyer spent roughly ten years working in venture capital and tech startups. It wasn't until she started cooking more at home, in an effort to eat out less in New York, that she discovered the importance of olive oil. The supermarket oil that she was using kept making her sick. After some experimentation and research, Iyer discovered that most Americans consume adulterated olive oil or a product that's not exactly fresh. Brightland was born after a move to California, where she discovered the state's transparency policies in farming and production and began her own business. The beloved brand has since amassed a loyal following that's spread out all over the country—and, now, globally with the help of her beautifully curated Instagram account which showcases her equally pleasing (and sustainable!) packaging.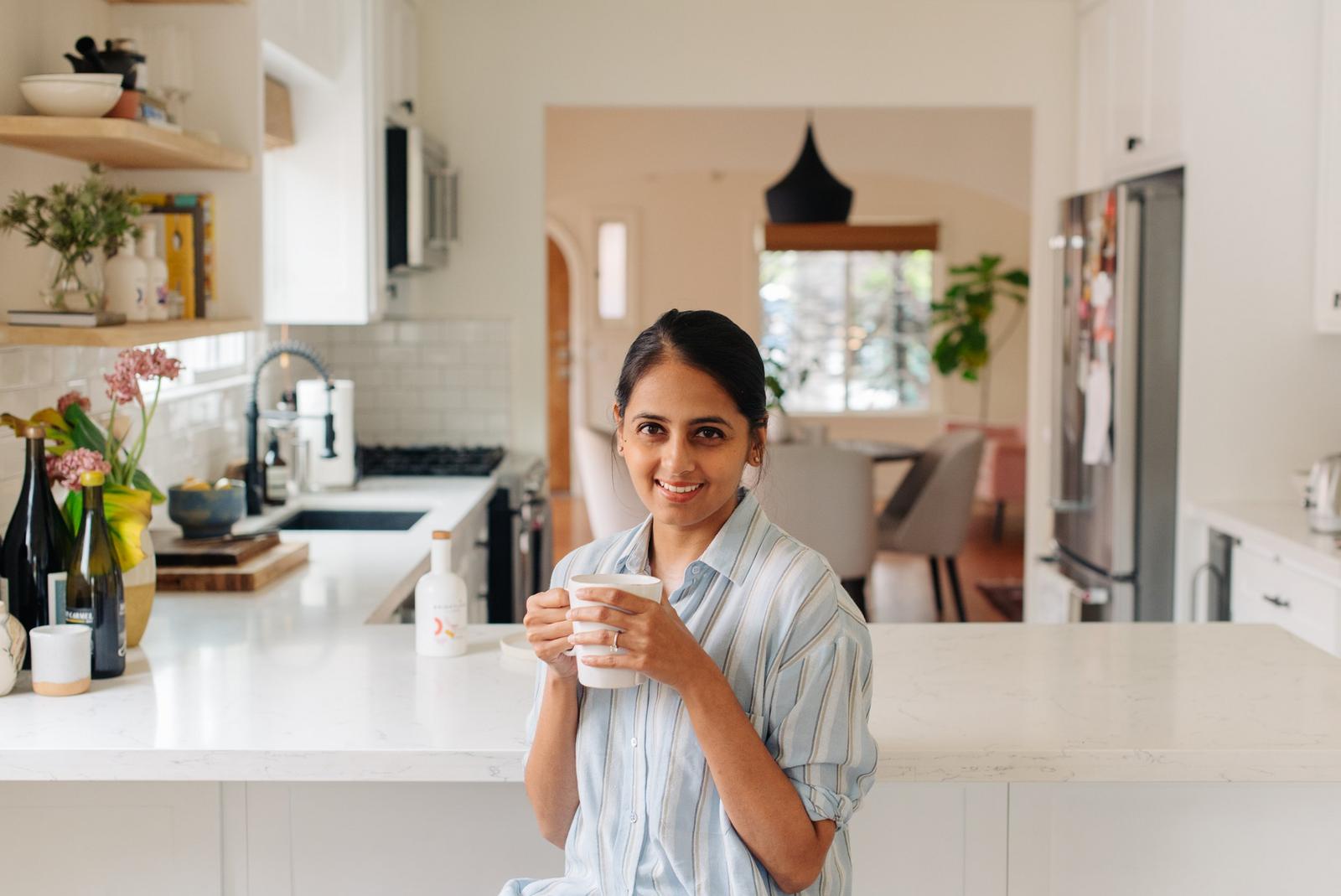 What were you doing before Brightland and what made you want to start your own olive oil company?
I have always broken barriers. I grew up in an immigrant household where safety and security, when it came to our future, was the focus from a young age. My family hoped that I would have picked out my college major and career path by the age of five. Instead, I took a more exploratory route—I studied at the Gallatin School of Individualized Study at New York University, where you're able to create a customized concentration. No two majors are alike, and you are empowered to shape your time at the school as you see fit. I ended up working at tech startups for many years before deciding to launch Brightland. I felt that familiar feeling of breaking through something—there aren't many women, let alone South Asian Americans, in the olive oil world and yet I knew it was my purpose and path. It was after I had learned that most of the olive oil Americans consume is poor quality or even rotten, I wanted to do something about it. I moved to California to champion American-made extra-virgin olive oil that looks and feels elevated.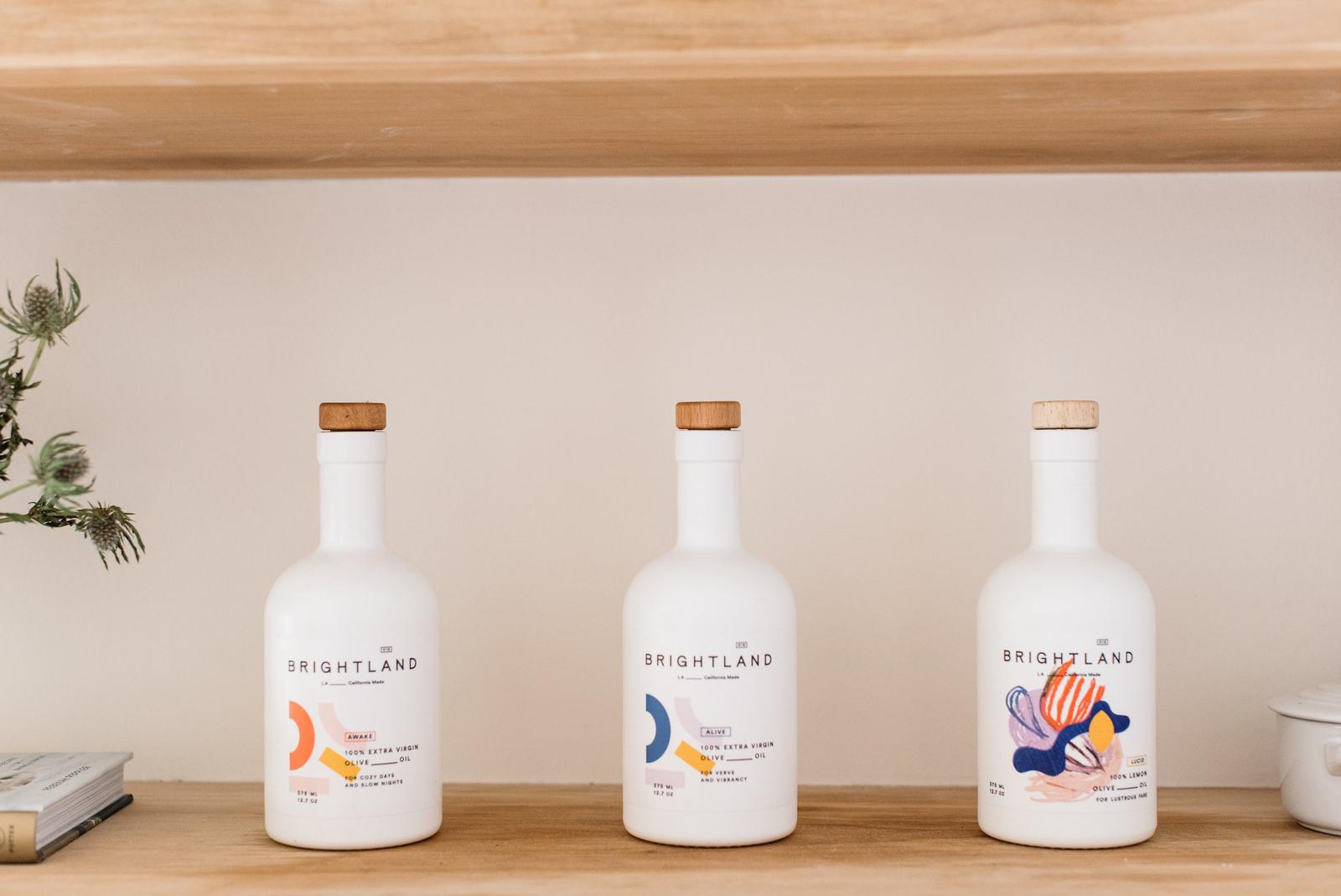 So many products are sadly subpar, why did you choose to explore and enhance America's olive oil offering?
Olive oil is an ancient source of nourishment. In Greek mythology, Athena's gift of an olive proves most useful and beloved. I believe in honoring the Californian land by appreciating the sun and soil and respecting the nourishment it provides.
How did you find and select the Coastal, family-run farm that you work with?
I met with over forty farms and suppliers until I felt like I had found a family-run business with shared values.
What is your favorite dish to prepare or eat with Brightland olive oils?
My current favorite is vanilla ice cream with olive oil and sea salt.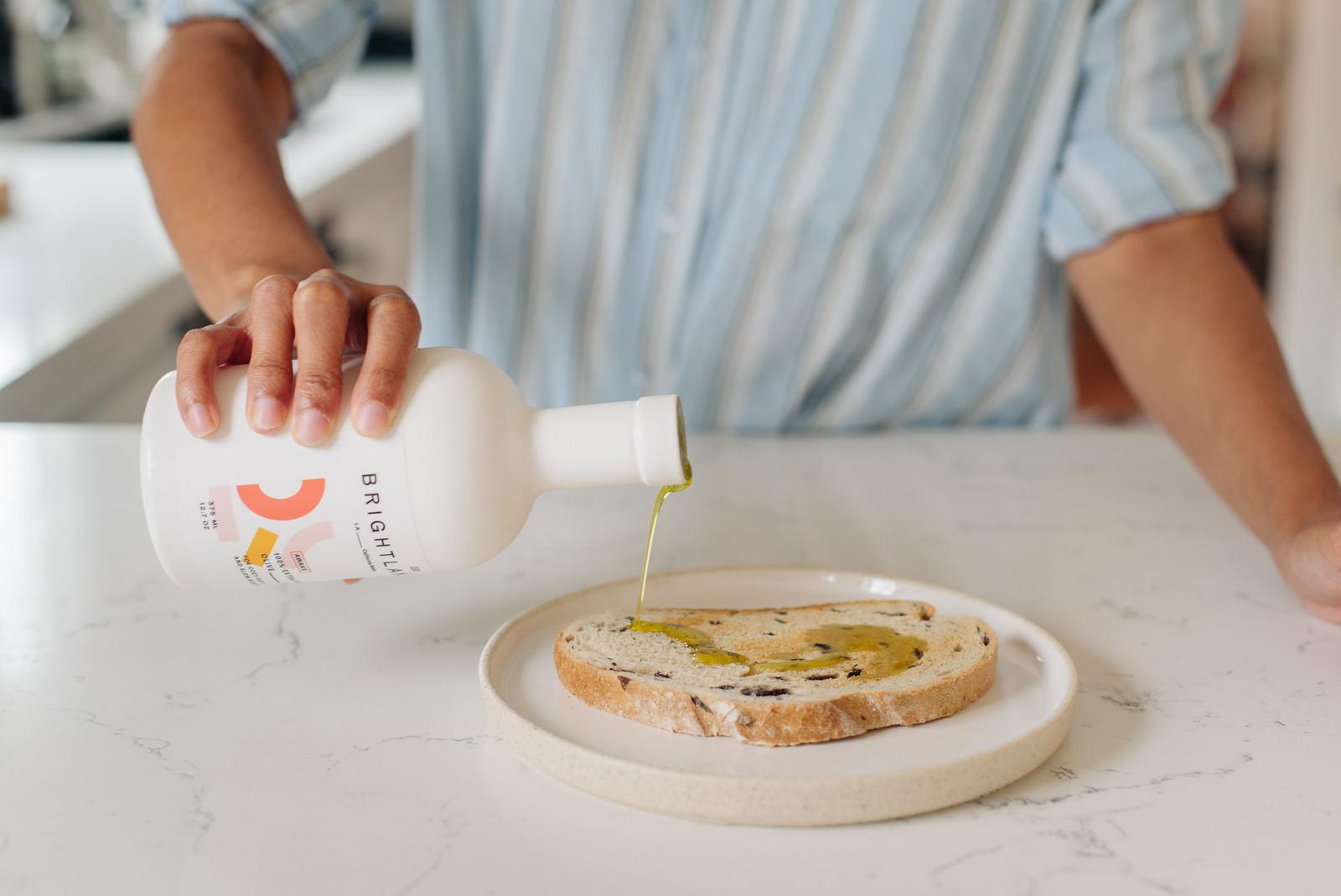 What is one of the most unexpected ways to use your olive oils?
I love drizzling Brightland over a hard cheese like Pecorino Romano—it's fantastic.
Where or who would you love to see using Brightland olive oils?
I'd love to see Oprah enjoying Brightland!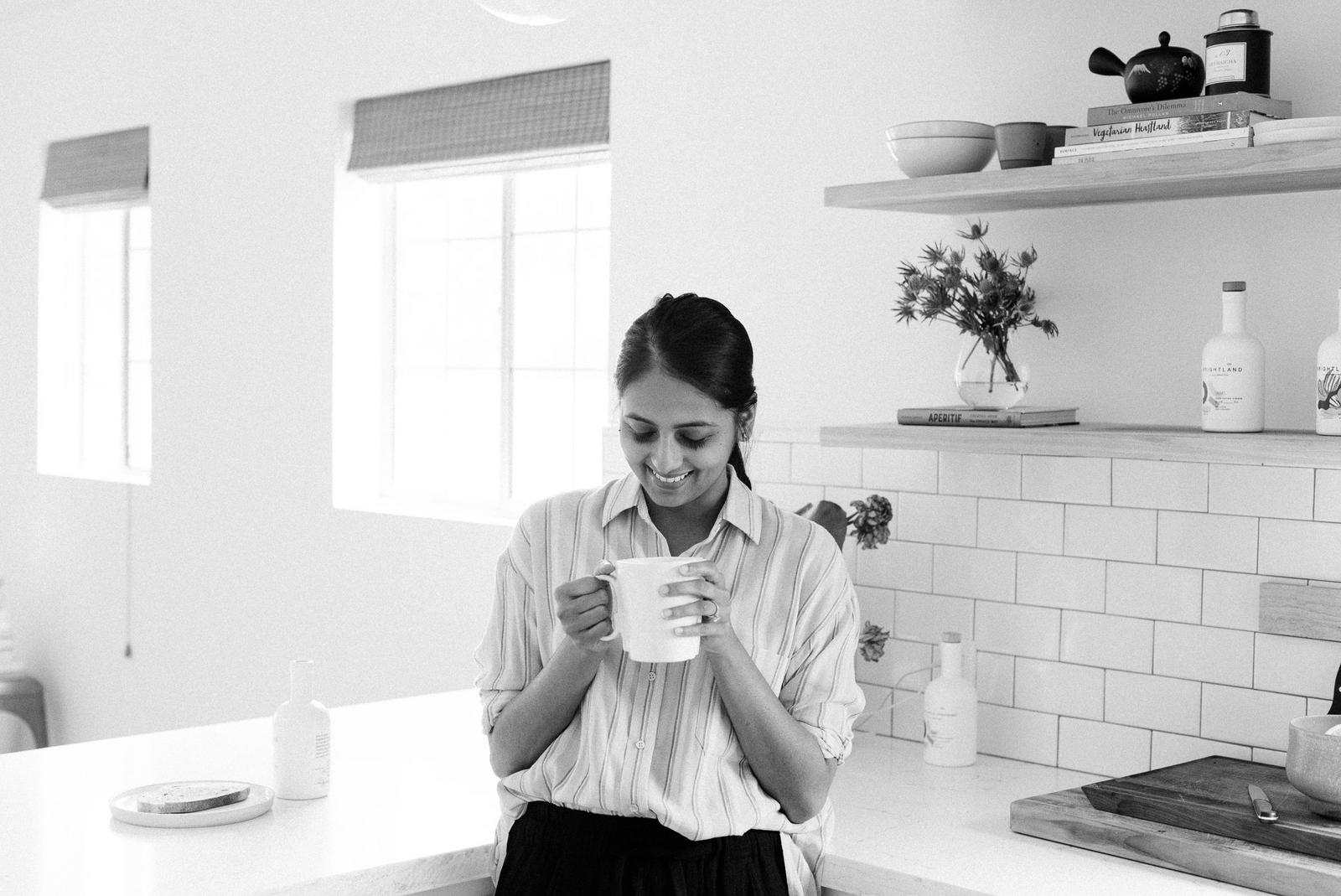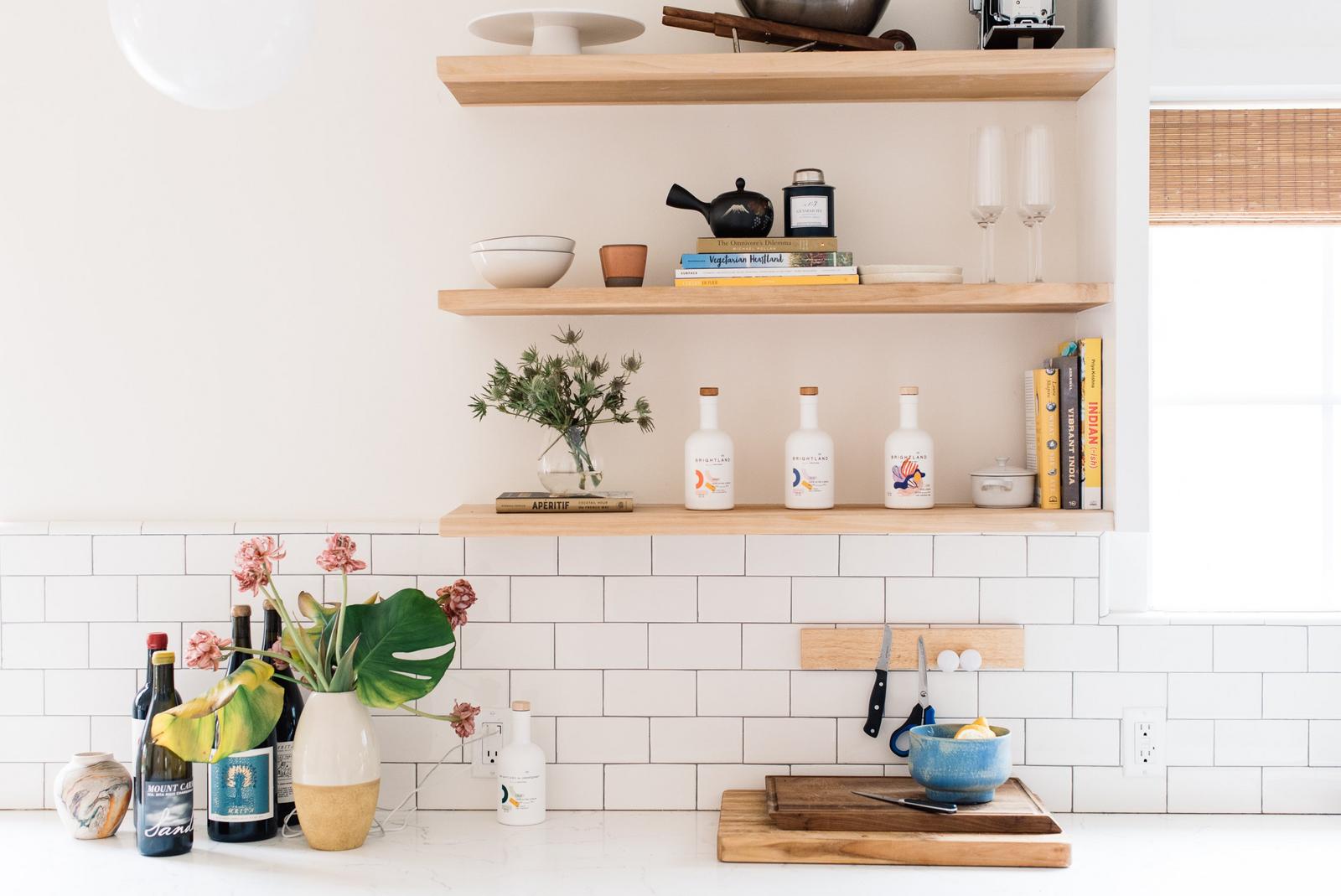 What are your top three favorite restaurants in Los Angeles? Why?
Highly Likely: It's a no-fuss, wonderful spot that has the best Japanese breakfast bowl in the city. Otium: I dream about the pesto pasta with pistachios. Bombay Frankie Co: It's in a gas station but has the best Indian food in Los Angeles!
In those rare moments when you're not working, how do you spend your time?
I love biking with my husband around our neighborhood—we love exploring, in search of vegan spots. Monty's Good Burger was our latest adventure. I also love visiting local bookstores.
Living in California, it's hard not to have an eco-conscious approach to living—how is Brightland sustainable or environmentally aware and how else do you keep our planet top of mind?
Brightland bottles are 100% recyclable; the powder coating that we use is eco-friendly, and that was paramount for us. On a more personal note, my house is completely solar powered, and I am a vegetarian.
Do you plan to expand your business and offer other flavors, other oils, or other food products entirely?
Ultimately, my vision for Brightland is that it becomes the Aesop of the kitchen.