The New Movement: Choreographer Chris Emile Captures Our Present Moment
Chris Emile's genre-defying dance has been performed in museums and barber shops, at dinner tables, and in galleries. Trained by the legendary Alvin Ailey American Dance Theater and San Francisco's LINES Ballet School, the co-founder of dance collective No)one. Art House earned patrons of the Getty, the Museum of Contemporary Art, and Solange when he left the stage to perform and choreograph in spaces more familiar to his Los Angeles neighbors. "People aren't really supporting dance anymore. [I wasn't interested in] upholding the same mold that dance has been built on," Emile said over the phone on the eve of his first solo show, AMEND. The four-performance-run at West Hollywood's MAK Center, which will hold its last performance live on our Instagram on Saturday at 2pm PT, was interrupted by the pandemic when it first launched in March. Now, AMEND's complex depiction of black male identity is rendered against stark social context for a vulnerable and personal piece that all too poignantly captures our present moment.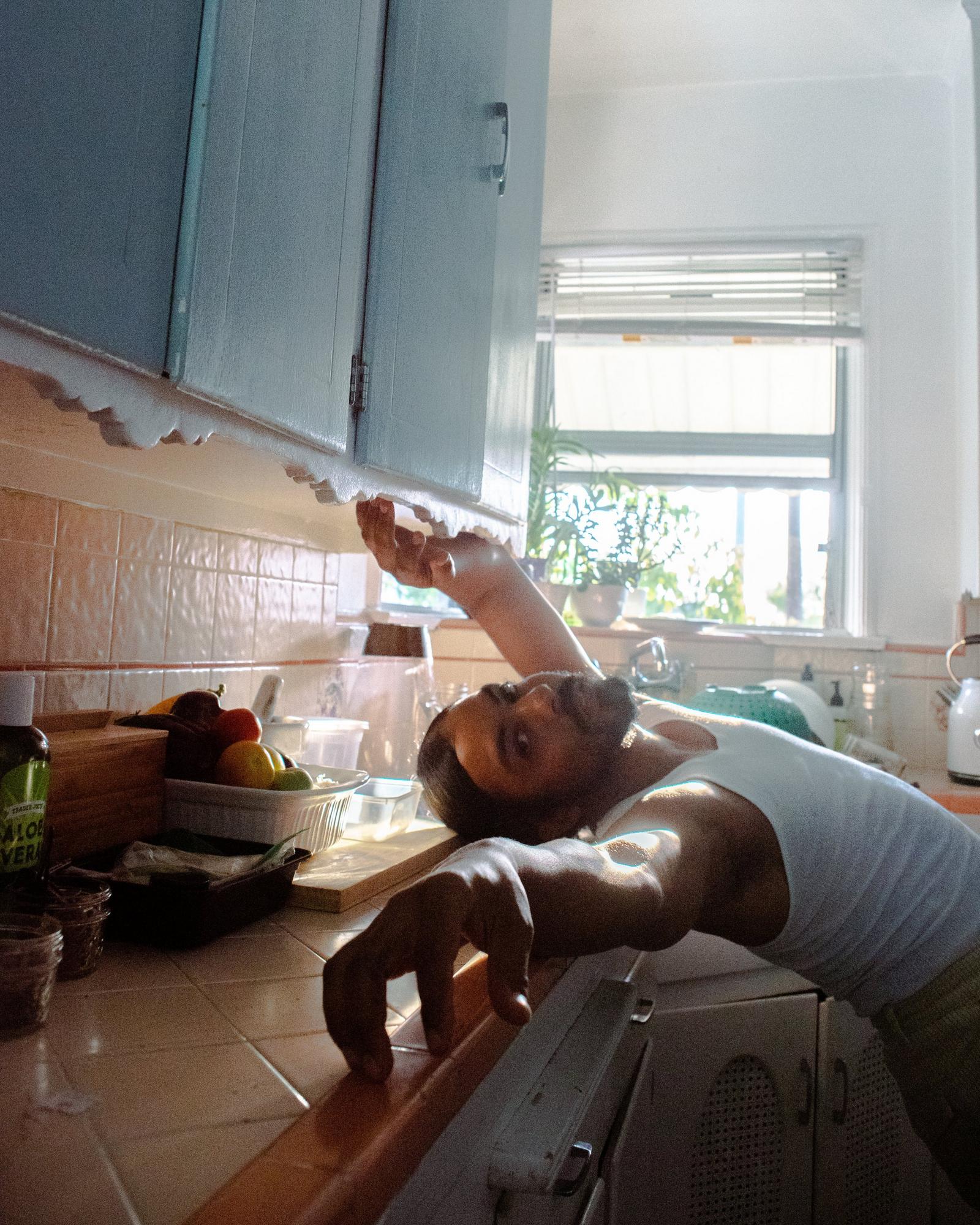 One incredible aspect of AMEND is that it first showed at the MAK Center in March, before the pandemic, before we were sheltered in place, before the Black Lives Matter protests marched through thousands of towns and cities across the country. Amend is a meditation on so many of the issues—the home, wealth inequality, the systemic injustice facing black men—that have been at the forefront of the national conversation in the five months that your show lay dormant. What was the genesis for this piece?
I knew I wanted to do an intergenerational work: seeing a child grow into a man, and all of the conquests you have to go through. Dealing with how society sees me and how the government keeps me down—all of the societal discriminatory practices and what that does to a person. There's this hopelessness that you get after living this life. I was approached by USC to conceive a work through their digital library. While I was looking through their social work archive, [one interview with a social worker] talked about a policy in L.A., [the Man-in-the-House-Rule that stated] that if father in a household was unemployed [that household] could not receive welfare.
So if you were fired an unable to get another job, you would not be able to support your family unless you left the house?
Exactly. And there's of course a stigma that black fathers don't stick around, but really it comes from the government literally kicking them out of the house. That was the premise—hearing that policy. I grew up right around USC. My grandfather was a homeowner and fought in World War II, and they built my grandmother's house really close to USC and then he built one around the corner from her. I recently became a homeowner too. [I was thinking about] all that it takes to get some kind of lineage for yourself. [A house isn't just a house, it's] also generational wealth, and a lot of times that might be the only thing that is left to people in a black community.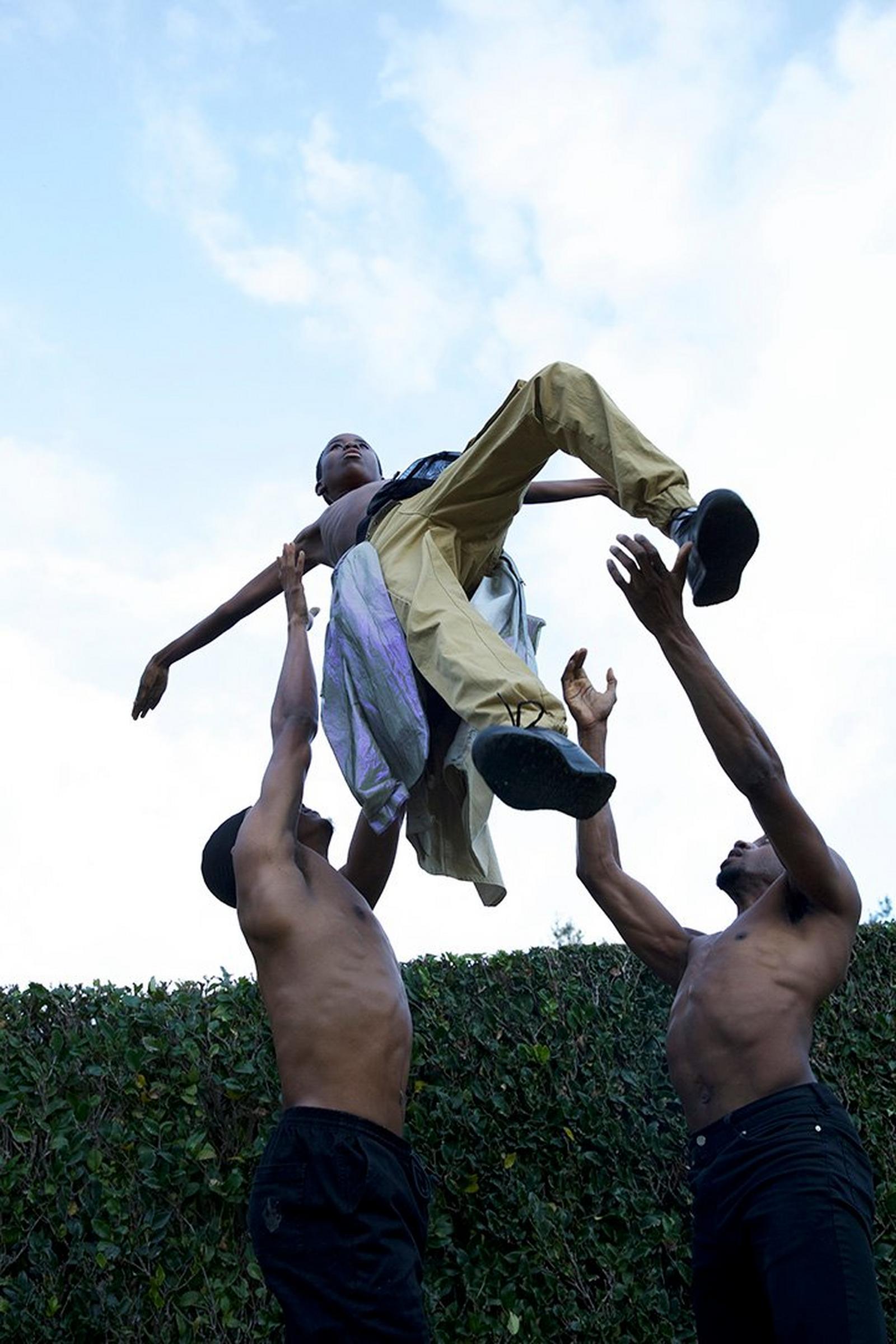 You've talked about Amend's historical element of redlining. Especially in this space in West Hollywood, where the MAK Center is based, you would have been denied the right to live here until 1968. Does that play into the work?
It's layered for sure. When I first approached [the MAK Center] about the idea, they told me about how Schindler built this house as a new way of living that's more communal. It was a trendy bohemian lifestyle at the time. But people of color have been living that way out of necessity for years. We've never thought about that aspect of this house yet. [By occupying the house], there's an element of Afrofuturism.
How did you weave these concepts together in the piece?
Terrence Nance's approach to stories in Random Acts of Flyness on HBO is a huge inspiration for me. He's a genius. The show is not linear, it's living all the time, like if you tune into the channel, it's still existing when you tune out. And there's no explanation to how they're telling that story, but there's a centering around blackness. In my show, you walk into the house and you're just in this man's life. Hopefully you're impacted by it.
How much of the performance is improvised? How much is choreographed?
There's a loose choreographed structure. The youngest boy's work is primarily improvisational. I told him to think about different things as he's moving and allowed him to improvise within a set choreographed phrase. I find that when people feel freer to move how they wish, the performance becomes more honest. And when performances become more honest, people can connect with them more.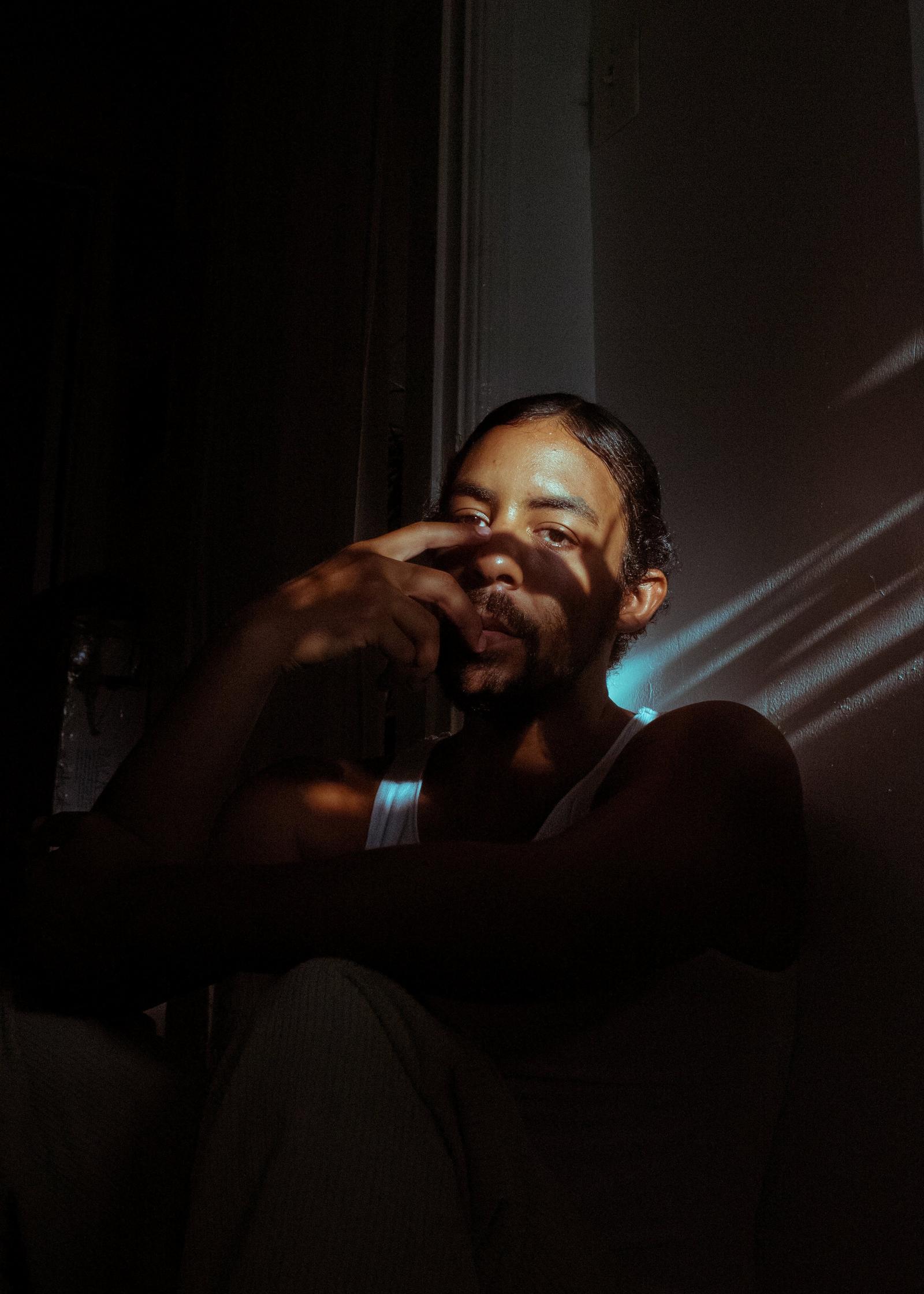 You are a classically trained concert dancer, first in LA, then in New York and San Francisco. What do you draw from that training?
Going to Europe with Alvin Ailey for the first time was a big eye opener. [Europe] in general has been doing this longer, so they're further along in their approach to movement, dance, and art in general. Especially when you're dealing with black art and expression.
How so?
[The American approach] can be quite literal and sensationalist because our audiences aren't so keen on subtleties. [For example] the only films they make with black people are comedies or with people on drugs or [involved in] crime. Just the most graphic content. Or it's a biopic of a historically black figure. There's no space for black people to be mundane. There are no contemporary black stories that aren't traumatizing. The way you see black death over and over again in American film is traumatizing. We don't need to see this anymore. We can see people deal with trauma in a way that's not so overt and horrific. I feel the same way about sharing the videos.
You mean the videos of George Floyd's death?
Yes, but not just his. There are hundreds of videos. I'm glad there's finally [attention being paid], but this whole time has been frustrating as well. Why did this video spark your nerve? What was it about this video that spoke to you?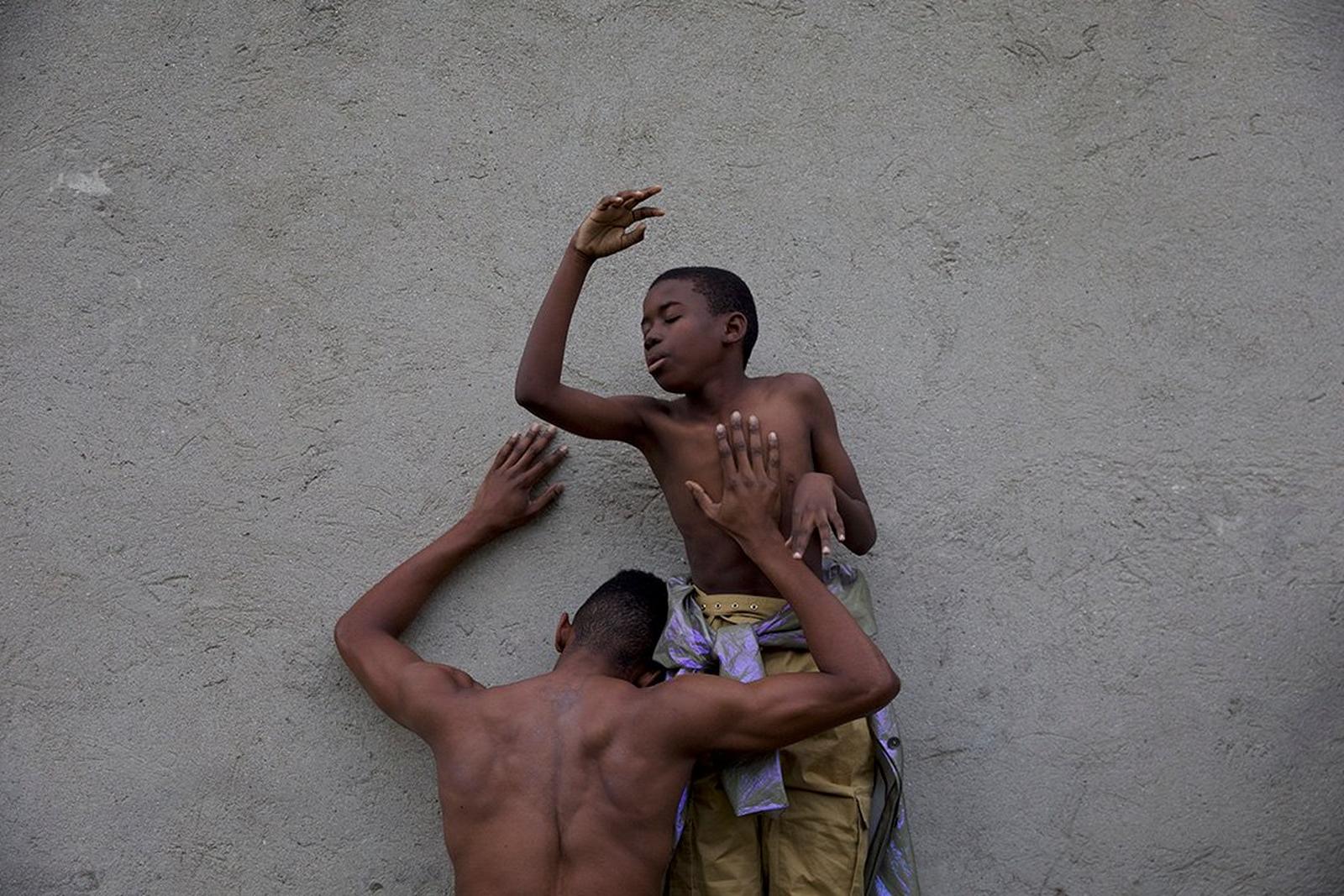 What made you want to tell your own stories?
[After school] I delved more into performance art and saw that there was a whole new approach. Concert dance is the most undervalued [art form]. Why are so many young cool people going to art openings and not dance performances? People aren't really supporting dance anymore. [I wasn't interested in] upholding the same mold that dance has been built on. I stopped doing dance in theaters to think about what dance should look like and how people should consume dance. [I wanted to offer] people [new] ways of accessing and connecting to the work with elements like fashion or set design or film.
You've danced in barber shops, churches, homes, galleries. One of your biggest projects was with Solange at a West Adams artist loft in 2017.
I started working with her in 2016. She presented my company in early 2017. Having the St. Heron network's [support] and getting cool young hip people of color to come to our shows, this is the goal. I've been super thankful to be a part of that world.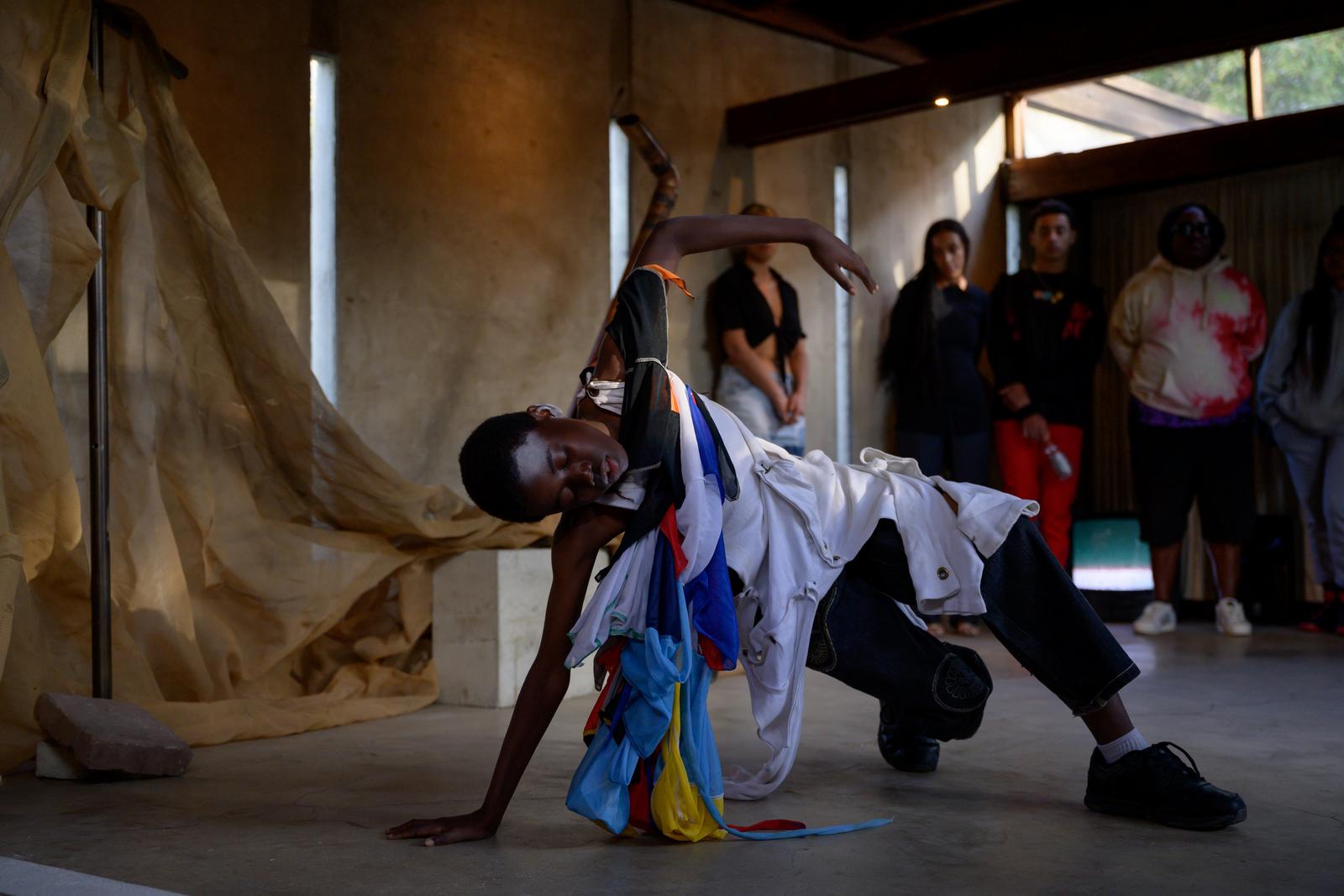 Let's talk about Mend, a film which is something of a precursor to your performance, AMEND.
Mend was the first film, which spoke more to identity and dealing with maleness and toxic masculinity in spaces that are hyper masculine like churches and barber shops, rectifying those predetermined notions of what a man is, especially a black man. There's this monolithic idea of a black man that he is strong and unbreakable. After we showed Mend for the first time at ICA in L.A., a trans friend of mine was like, "It seems like you're on this journey of becoming non-binary," but that is the opposite of what [the work is about]. There's a stigma around masculinity, [that] it's all toxic. I can still identify as masculine or male and still be sexual with whoever I want or dress however I want. I love to be comfortable and I'm kind of a minimalist. I love Vince. I think expression in clothing delves a lot more into consciousness and how you feel in those clothes a lot more than people convey. It really has nothing to do with your relationship to gender. People try to categorize a bit too much and we just have to shift that. AMEND is kind of a part two.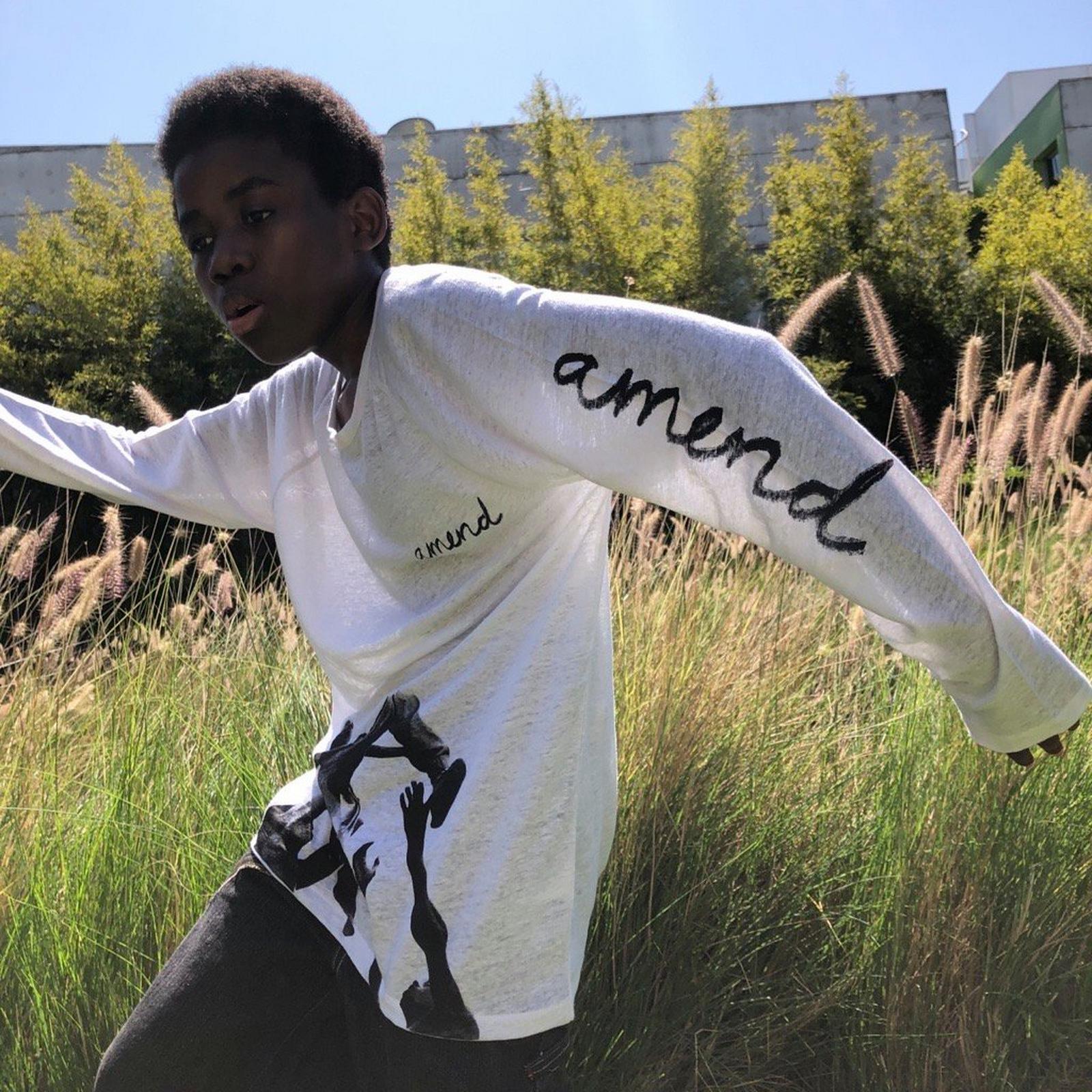 Emile's Amend T-shirt, printed on Vince shirts, available to purchase via email: noonearthouse@gmail.com