The World's Most Inspiring Escapes: The Vince Guide to Cassis, France
After a year of stillness, the promise of travel is a glimmer on the horizon. To help focus our wanderlust, we've tapped creative locals around the globe to share the places they go in their own hometowns when they're in need of inspiration—and what they wear when they go. Whether you're dreaming of the Côte d'Azur or a holiday on the gold sand beaches of Senegal, open your suitcase and start planning your next trip to the world's most inspiring escapes.
Surely you know the way to San Tropez and can and will Cannes at some point or another, but consider a quieter cove along France's Cote d'Azur: Cassis, a sleepy fishing village where steep limestone cliffs fall into uninterrupted blues. The centuries-long destination of French artists (fine art, music, and architecture alike) also played a muse to our summer collection, which was shot within its most striking coves by photographer Charlotte Lapalus. If you, too, feel its magnetic pull, here is Vince's guide to the Mediterranean city, and what to pack when you go.
Where to Stay
Uninterrupted miles of sea stretch out in front of the perfectly pared-back and extremely luxe Hotel Les Roches Blanches, built in 1887 and named for the limestone coast it's perched upon. The waterfront views are even knockout from bed, but better on the rooms' art deco balconies, once enjoyed by Edith Piaf.
What to Wear
For making an entrance through the original wrought iron entryway, lounging on the balcony, or sitting poolside, slip a crisp white bikini beneath a breezy crochet skirt. A cashmere cardigan will keep you warm no matter what the day brings.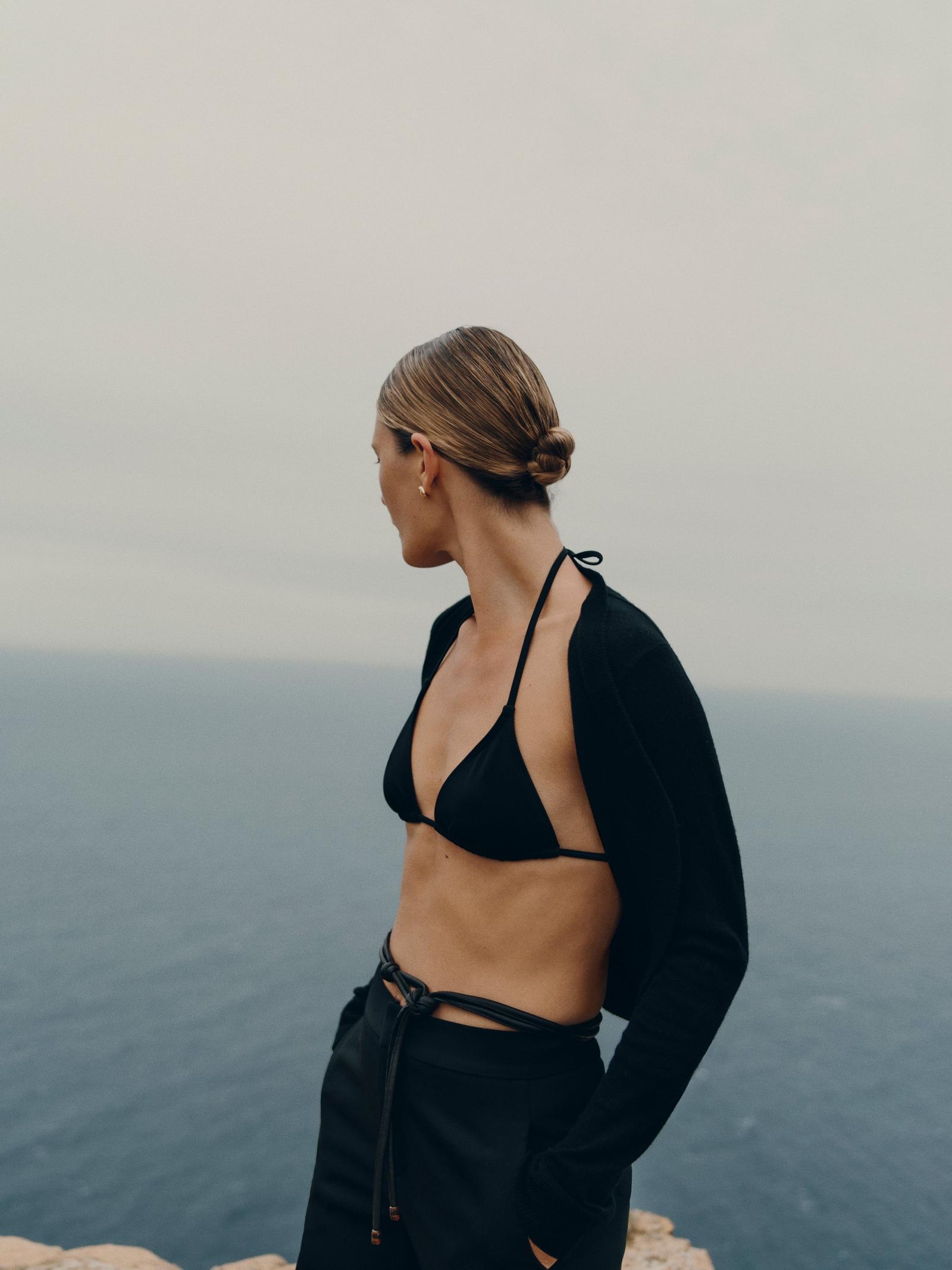 What to Do
Plage de l'Arène: Cassis is known for its vertiginous calanques with narrow inlets of luminous water. Accessed by boat, kayak, or adventurous hike, the calanques, though inarguably worth their journey, can be surprisingly crowded. For a quieter coastal escape, past villas, vineyards, and olive groves, a steep stairwell will lead you to Plage de l'Arène, a peaceful rocky beach, bordered by lush pines, dramatic cliffs, and pristine water the color of a robin's egg.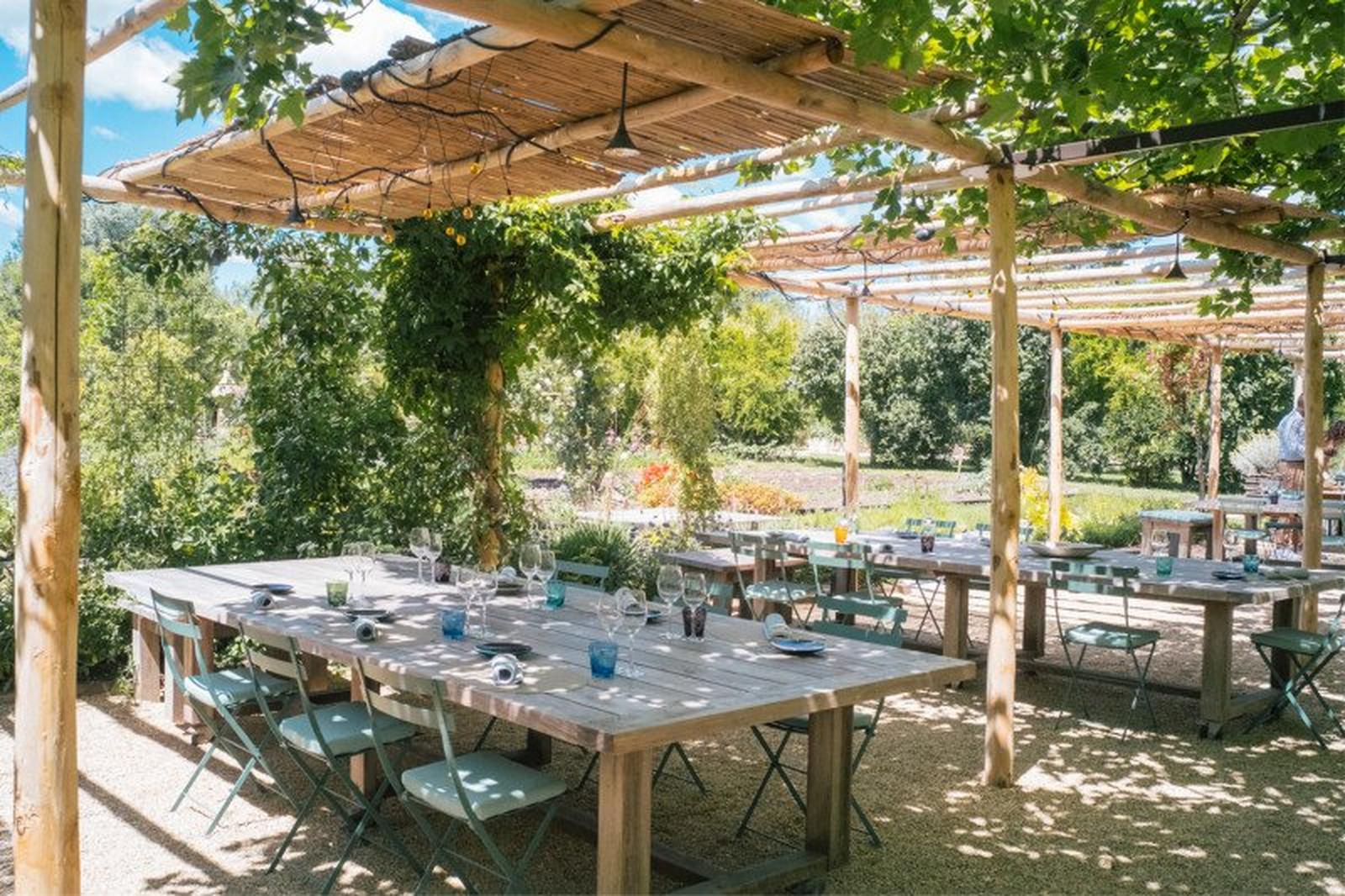 What to Eat
Chef Armand Arnal's the Michelin-star farm-to-table wonderland is a drive away. Wander through the lush gardens with an aperitif at golden hour, then take a seat in the lush solarium dining space or inside among the joyful dashes of terrazzo floors and rainbow-paneled windows for seasonal delicacies.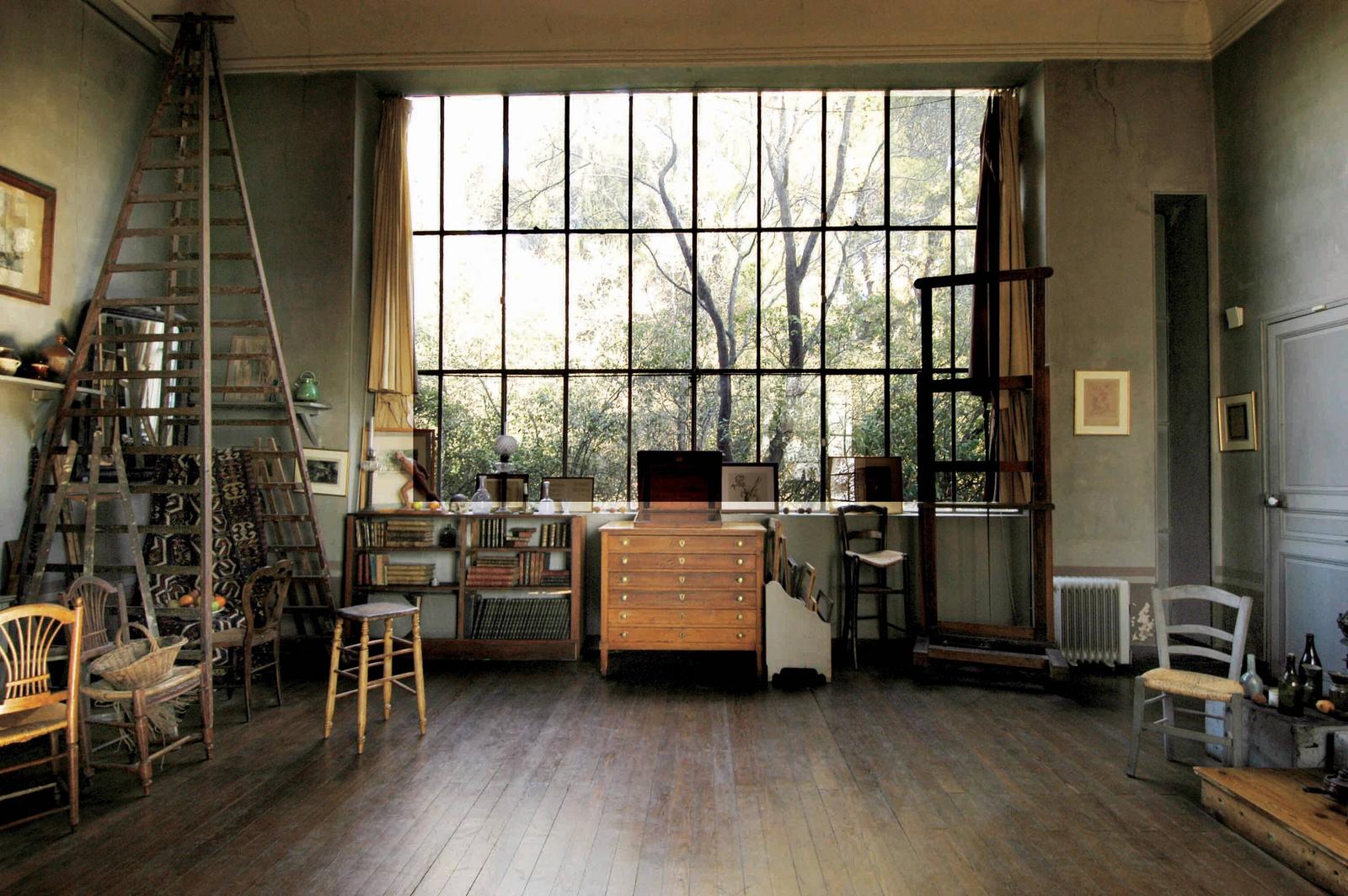 What to See
Just north of Cassis, Aix-en-Provence still dedicates a 3-mile stretch of road to one of its native son: Paul Cézanne. Around every bend is a familiar Cézanne subject, his Sainte-Victoire Mountain, the Saint-Sauveur Cathedral, and where he painted much of his work: his Atelier. Schedule an appointment. Or, West of Cassis is another Cézanne favorite, Marseille, the water-front city also beloved by avant-garde creative Le Corbusier, whose world-famous apartment complex features a contemporary art museum, MAMO, at its tip.