California Creatives: The Transformers—Model and Everyday Superhero Suvi Koponen
This season's California Creatives are the kind of bold, imaginary thinkers who have walked away from promising careers, forged ahead in the face of fear, or picked up the pieces of thwarted dreams to pivot toward an unknown path. For these architects, skincare stars, chefs, artists, and more, courage has been found in 180 degree turns and slight shifts in thinking. In this year of drastic change, each of our pioneering subjects offers an example of how to move forward, taking what we've learned from the past into a brighter, more authentic future.
With knife-pleat cheekbones and a sharp ethereality, all five feet and eleven inches of Finnish model Suvi Koponen seems preternaturally designed to be a model. She was just the last person to see it. Though she was traveling the world by 16 for magazine covers and international campaigns, Koponen's quest for self-confidence was hard won. On a call from her home in Sherman Oaks, Koponen shares the superpower source to her newfound, easy self-possession, including not only her three children—June, who is nearly 4, Ray (2 ½), and Lulu (5 months), but also the physical act of having them.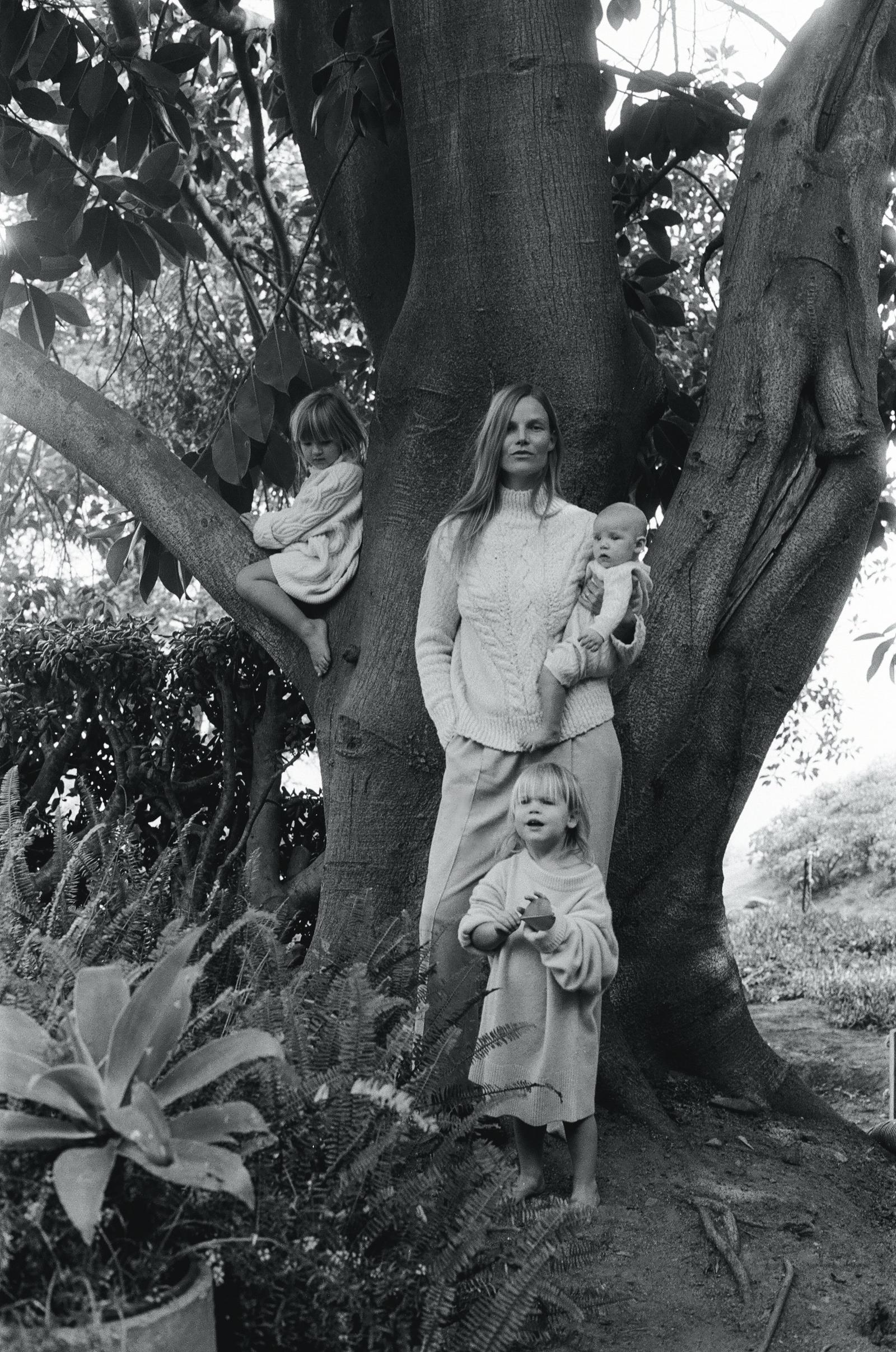 Was modeling always a dream of yours?
I never grew up wanting to be a model. I'm from a small town in Finland. I had zero clue of what I wanted to do after school. I was playing with this idea of going to the army to buy myself some more time to figure it out. You work at the grocery store or the postal service. I realized when I got older there were jobs I didn't even realize were jobs.
So how did you enter the modeling industry?
I had seen commercials with my friend for [modeling] auditions. We were like, "Oh let's just go!" On the day we were supposed to go my friend couldn't get out of school. I decided to go anyway. It was maybe the first big moment of my life where I did something scary on my own. I was a very insecure teenager. I was 5' 11" when I was 13, so you can imagine everyone was much shorter, which makes you a target. It worked out, right? But being a teenager is being a teenager.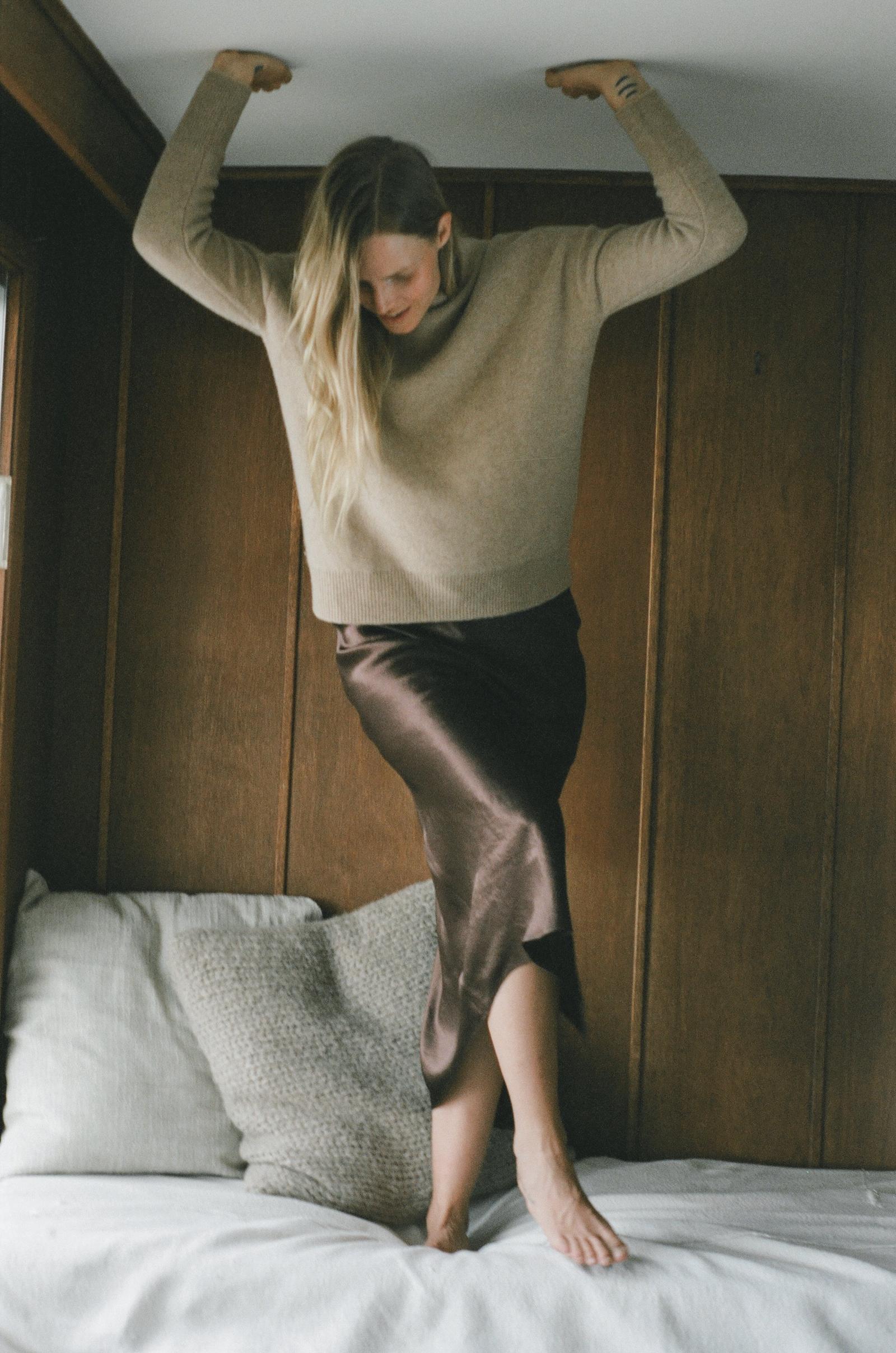 When did you feel a shift in your confidence?
I ended up winning the show. That it was a huge confidence booster. I didn't think I was going to win it the whole time, and people came up to me after and said, "I knew you were going to win from the beginning." It opened up the door this discovery of self-confidence, that this thing that makes me feel awkward and different from other people could help me make a living.
It's wild now to think that you would have ever doubted your ability.
It was definitely scary. I remember the first time I left and went by myself to Milan: I was 16 and going to have to speak English in a country where people speak Italian. I was about to quit modeling completely because I was so lonely and felt so sad when I was traveling by myself.
How did you turn that around?
I think I have a personality where if I set my mind to something, I can make it happen. Aries are quite stubborn—I learned to use it to my advantage, like for [natural] birth.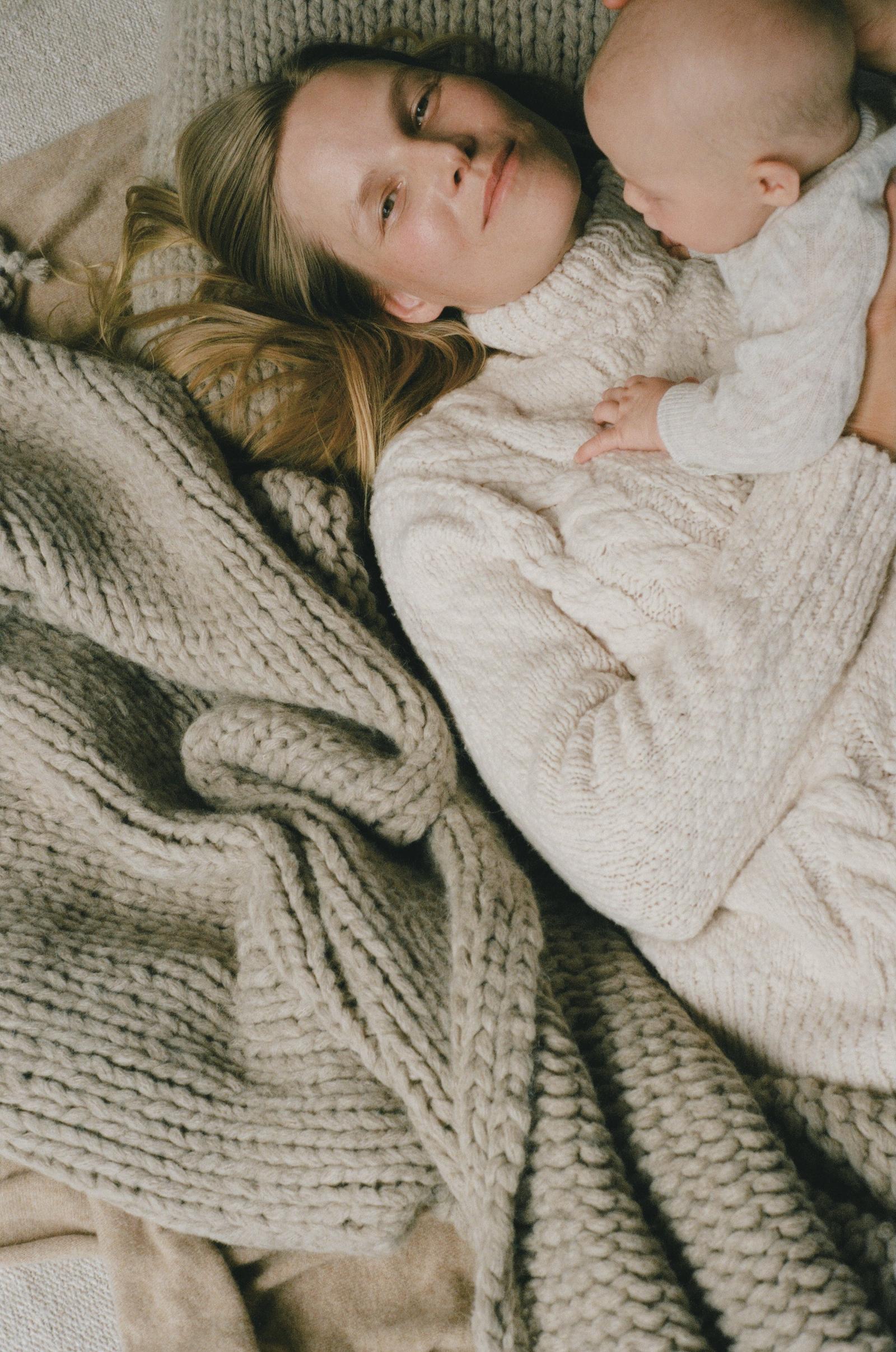 Wow, did you do natural birth for all three children?
For my first pregnancy I didn't know what to expect. I'd be googling, "Does labor hurt?" [Laughs]. Two months before [I got pregnant], I was [thinking], "I'm so bad with pain, I want all the medicine." When I got pregnant it changed. [Everyone told me, "You need the drugs."] I don't like when people tell me I can't do something. I was like "Oh, you'll see! I'll show you!"
To me life is all about finding your limits. [Natural birth] really puts things into perspective because you feel invincible after. It's amazing. If you can do that, what can't you do? If you can do natural birth you can certainly handle the line at the DMV. [Laughs]. I wish I could give everyone that feeling.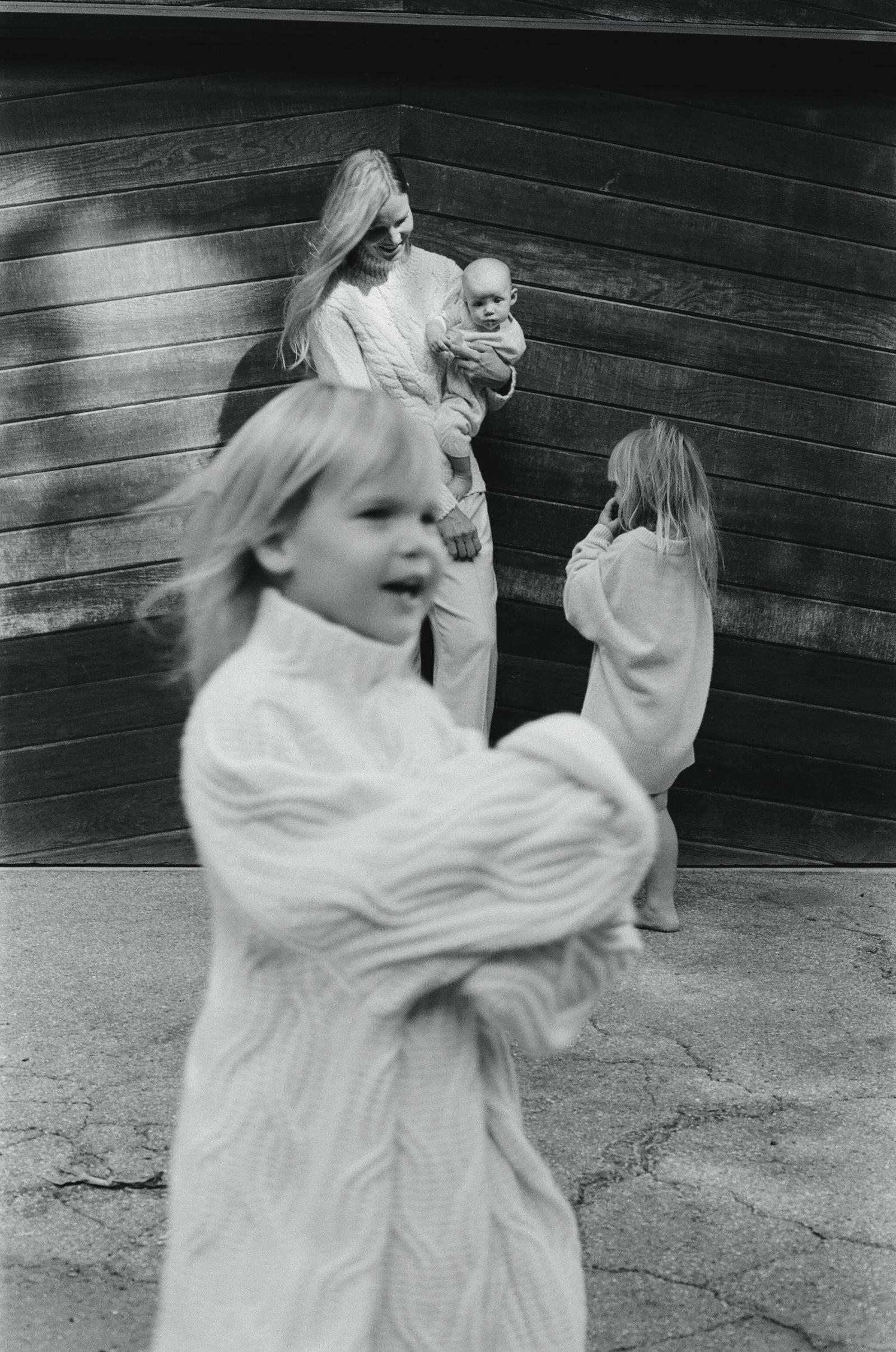 It must give you a totally different confidence in your own body, too, outside of the confines of modeling.
It's strange to come from this industry where everything's based on your looks. There's a lot of talk now about how the industry is getting better, with fashion embracing more personalities of women instead of just what they look like. We are not a plastic mannequin in the window. We're people, we're women. All three of my kids are daughters. I really don't want to teach my children all of this crazy pressure that there already is on women to look a certain way. It's been eye-opening to teach them to get dirty outside, to play in the rain, that you don't have to be a size zero [and] that natural beauty is important. I love having girls. You want them to have less of the battles that you had growing up.