How Spencer Falls Turned a Last Resort into the City's Favorite Flower Shop
It's only natural that Spencer Falls would eventually find the path of least resistance. His self-adapted title, The Unlikely Florist, as his now five-year-old Venice, California floral studio is called, was not as unlikely as Falls would like to believe. The snowboarder turned actor turned botanical artist was practically bred to work with nature. "I grew up on an organic apple orchard in Hawkes Bay, New Zealand," says the former soap opera star on a call from his highly Instagrammed Hampton Drive studio where this shoot took place. By the age of eight, Falls's father had given him a row of apple trees to tend to all on his own, season after season. "When you're young, you take so much for granted. You want to forge your own path and be your own person." Whether struggling through career roadblocks or a pandemic, flowers continued to offer an unexpected path forward.
Nearly entirely self-taught, Falls crafts hearty arrangements of pincushion proteas, eucalyptus, cedar, and acacia that have been an unexpected breath of fresh air in the ultra-precious and boldly colorful Los Angeles floral scene, ensuring, along with his charm, that Falls is certainly not unknown florist. Since opening shop in a nomadic vintage VW van, The Unlikely Florist has been a destination for hanging out in Venice's beachside community, even going so far as to host weekly jazz nights at his studio. Now, with nationwide shipping, a starring spot on HBO's floral competition, Full Bloom, and a soon-to-be-public deal with a city-wide convenience store in the works, Falls is poised to be the country's next floral superstar. Here, he outlines how a simple plan of "flowers for the people" has put him on the national map.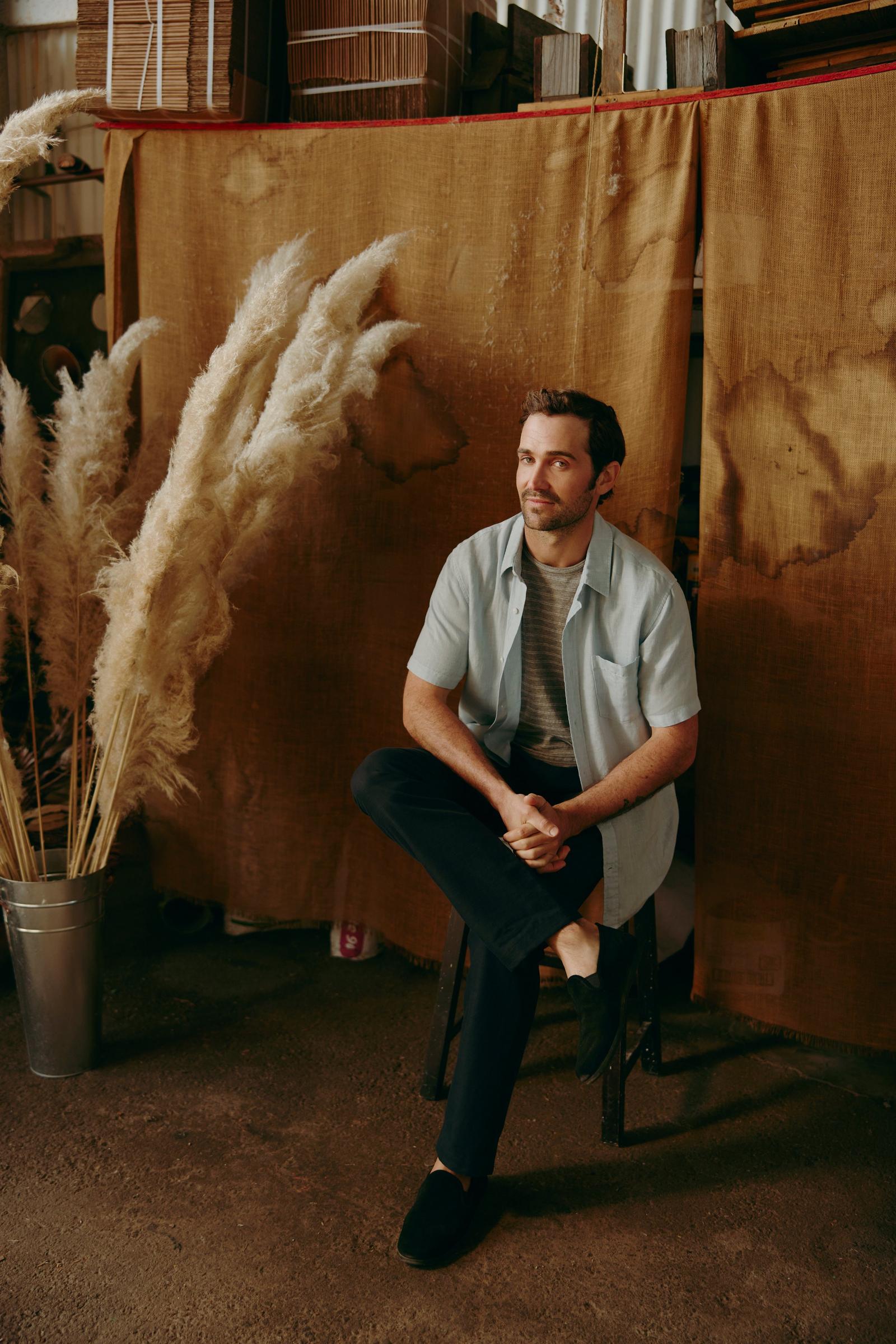 How would you describe your floristry style?
I use a lot of flowers and materials that have a heartier nature and are not particularly water dependent. Proteas, banksias, eucalyptus, wax flowers, all of these plant materials are really quite strong—they're bushes and they last forever if you take care of them. Anything you take care of can last forever—a VW van that goes to a mechanic every other week, relationships that you prioritize. I like to pair foliage with one beautiful pincushion or peony, to create a place for flowers to catch you in a moment of the arrangement and just be focused on that one thing.
How have you navigated the Pandemic?
Flowers have been hit hard. A significant part of the industry is tied to weddings, events and celebrations. All of that has disappeared entirely. The demand of the florist trickles down to the wholesaler, who can't order as many flowers because they can't sell them to the florists. And the farmers can't grow as many flowers because they can't sell them to the wholesalers. [The Unlikely Florist] has become an online flower shop. It may be an unnatural way to experience purchasing flowers, but our website offers an experience we're proud of.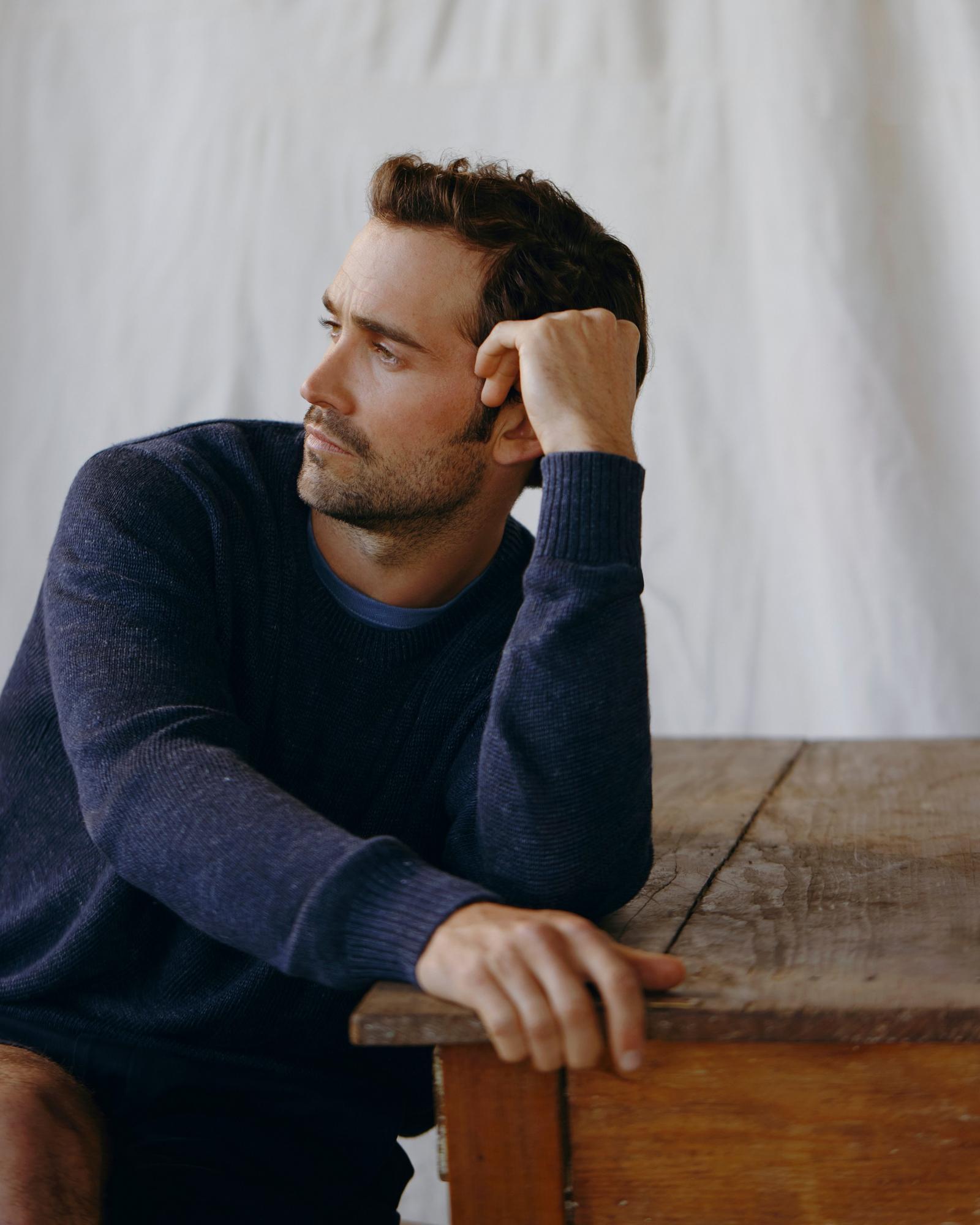 But you started your education quite young, at home in New Zealand:
[By the time I was eight], my dad was like, "Okay, this row is yours: you will prune the trees back, pick the apples, and take care of the trees from the beginning of the season to the next." I was given the ability, responsibility and burden of dealing with nature so young. My experience of life was living in the trees. [It's so different here]. I remember running red lights when I first came to America because where I came from, we didn't have stop lights. I couldn't remember to look up! [Laughs]. It was so dangerous.
You initially came to LA to become an actor, not to work in nature.
[When I first came to LA,] my outlet for creativity was acting, but I wasn't getting the acting jobs I really wanted. I couldn't hold down a job at a restaurant because I prioritized acting. And I needed to make money, that's just a reality of life. So I started to look around at my environment and what I had in my hands: a VW Van and my neighborhood of Venice Beach, where I didn't see a florist.
I used to joke, "If everything went to shit, I could sell flowers out of my van." It came to fruition as my best option. I had never made a flower arrangement, but people were buying these flower arrangements and I was like what? I don't even know what I'm doing. That was late March 2016. I don't take so much credit for the fact that I'm a florist. I don't think it was much of a choice. It was a necessity and it's cheesy to say, but also fate.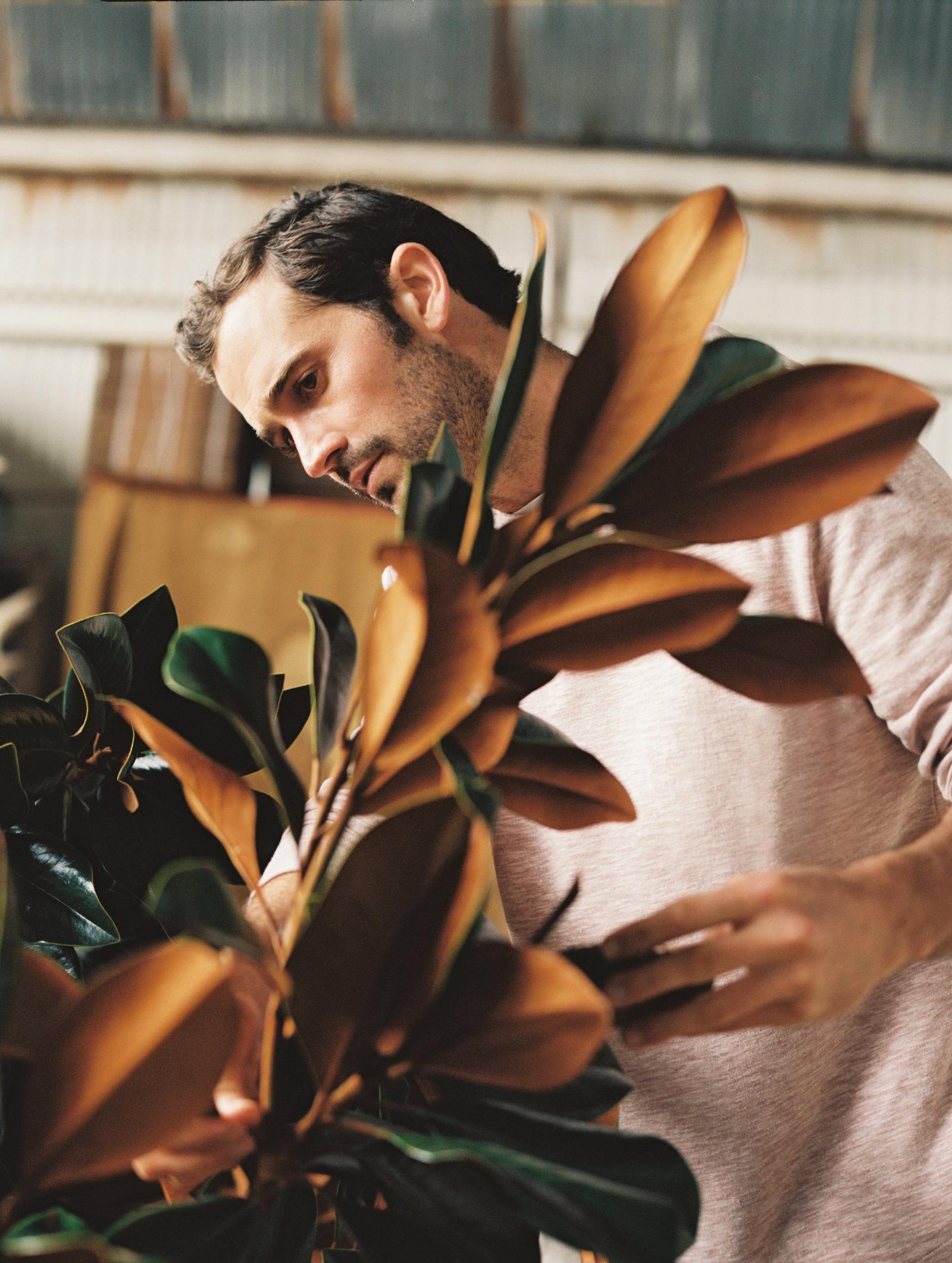 Cut to five years later! What has kept you in floristry?
It was this perfect storm of how to use creativity and cover the necessities of life: paying bills and having a day-to-day soulful purpose. I needed to be involved in nature just to be grounded. Flowers seemed to be the path that was welcoming me with open arms. I have so much gratitude for flowers. I would never in my wildest dreams think I would be shipping nationwide and doing this mass [market project].
Or a starring role on an HBO series?
That's the irony of life! Full Bloom was such an incredible training ground, to be honest. I had learned about floristry on the streets—the flowers and the circumstances were my teacher. I didn't know about reflexing tulips, how composition can draw you in and out, about "creating moments." [On the show], I learned from everyone—Maurice, Elizabeth, Simon, the other contestants.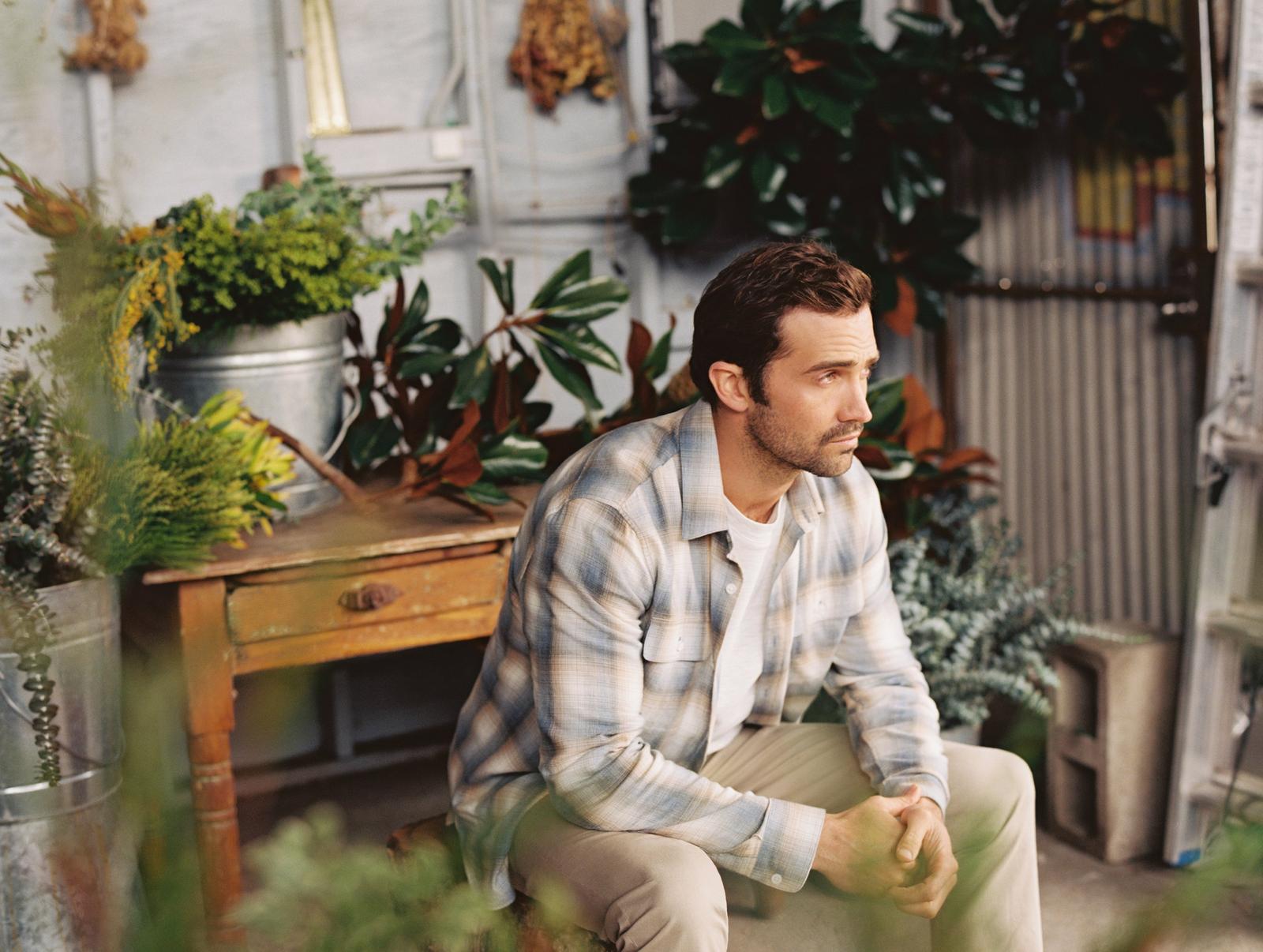 What do you do now differently than you did before the show?
Scale was one of the craziest things that I learned. When we made these arrangements of epic proportion whether it be a wall-sized rendition of a Van Gogh or a big window display that sprawled for 50 feet. There's that, and what I started: hand-tied bouquets with five stems of flowers. This is the range—now I can do everything in between.
Your new flower shop has some of your large-scale installations.
I'm looking at an arrangement that's all dried out that's a forever arrangement and it's about 12-feet tall. It hangs from pullies and involves copper pipe and lights. They're sculptural, interactive, and practical. Our studio has been heavily documented on Instagram, but we are about to unveil a new 2000-square-foot space on the other side of the wall that we've assumed as our showroom. It's really COVID conscious: it's open air and has 25-foot high ceilings, so people can buy flowers and the plants on offer here. We can dream again about being a place for the community to congregate. That's still part of my motivation: to cultivate a community of nature-loving individuals who are inspired by these beautiful gestures of nature.