California Creatives: The Transformers—Sonoko Sakai is 2020's Favorite New Chef
This season's California Creatives are the kind of bold, imaginary thinkers who have walked away from promising careers, forged ahead in the face of fear, or picked up the pieces of thwarted dreams to pivot toward an unknown path. For these architects, skincare stars, chefs, artists, and more, courage has been found in 180 degree turns and slight shifts in thinking. In this year of drastic change, each of our pioneering subjects offers an example of how to move forward, taking what we've learned from the past into a brighter, more authentic future.
Thousands tune in to watch Sonoko Sakai stomp ramen noodle dough, sun dry persimmons, and deftly mix the contents of a spice rack—turmeric, coriander, ginger, cumin, and more—into her now world-famous curry roux against the backdrop of her spare, pale wood kitchen in Highland Park. Called on by Google, King Arthur Flour, and Los Angeles's own Tortoise General Store and Maury's Bagels for partnerships and tutorials, the 65-year-old ex-film producer with little to no professional culinary training is 2020's most unexpected celebrity chef. But Sakai has a knack for thriving when and where you'd least expect it.
Born in New York, raised in L.A., San Francisco, Tokyo, Kamakura, and Mexico City, the full time Angeleno left a cushy job as a film buyer to try her hand at producing, and abandoned the industry altogether in 2009 at the age of 50, amidst the Great Recession to seek out an entirely new professional career. Now, in the midst of a citywide lockdown and an international pandemic, the sexagenarian has become a master of the unlikeliest of resources: social media, turning her kitchen into a source of comfort and inspiration with every live feed. "I keep reinventing," she says with a timbre of wide-eyed possibility most commonly associated with undergrads. Here, Sakai talks about how to navigate doing what you love in unpredictable circumstances.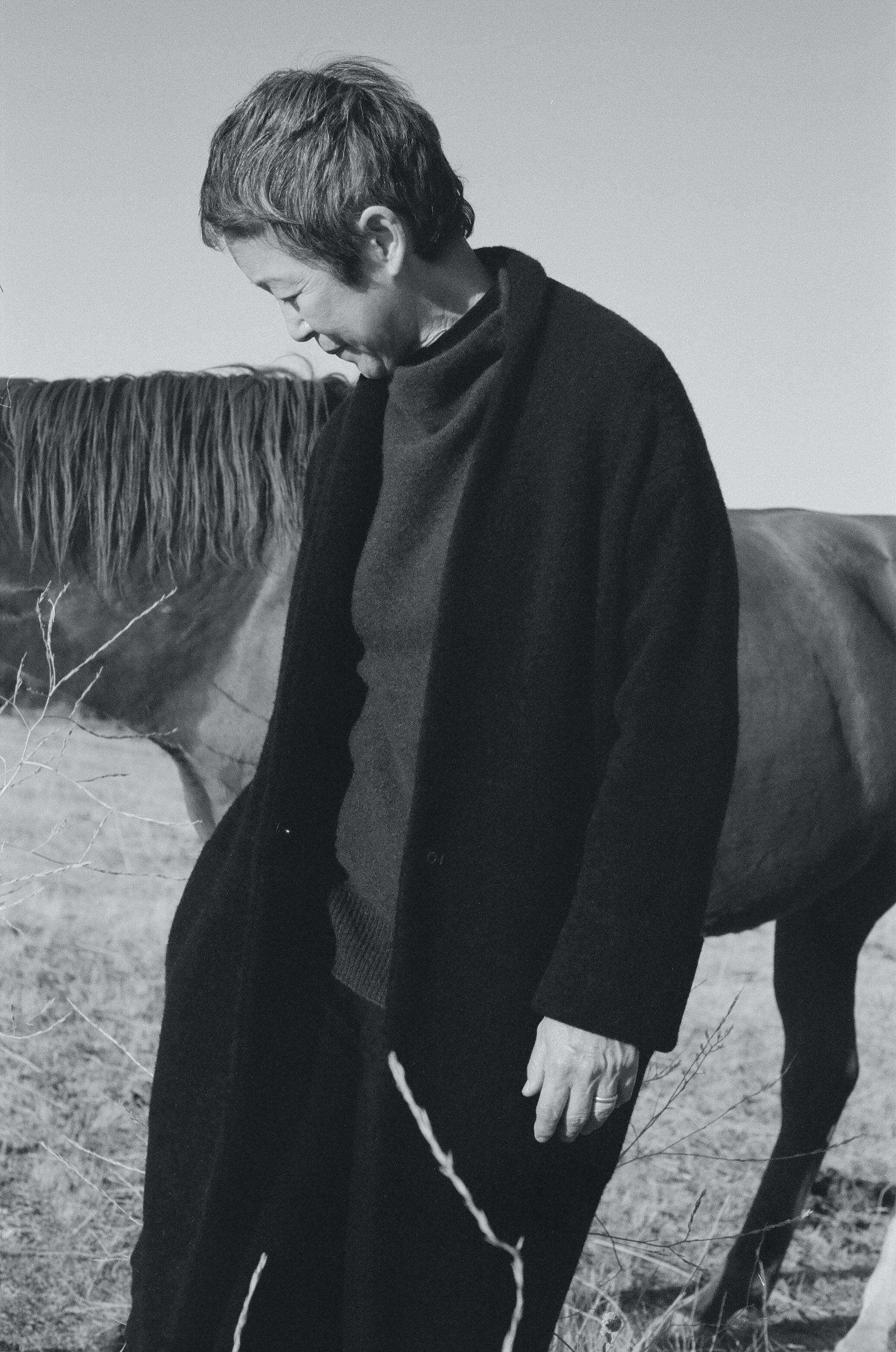 You quit film, moved, and started a new career all in the same year. What caused you to make so many changes at once?
I was in my fifties when I left the film industry. I had already been a film buyer for 20 years before I was a producer. I bought art films and popular movies and traveled around the world. We had a really great life and I don't regret any of it. The week my last movie came out in 2009 was a really bad economic downfall. My film flopped. The big companies went into making sequels and remakes. It became too hard to sustain independent producing and there was too little money. I was in huge debt. I just said, you know what, I'm just going to stop. We sold our house in Santa Monica and move to Highland Park. It took me another three years to pay off my legal bills, but it's amazing what you can do with a clean fresh canvas if you're ready to embrace it.
How did food shift from a personal hobby to your focus?
I was always interested in food and found the practice of making noodles, start to finish with flour and water to be therapeutic. I was just doing it for myself, and maybe I'd get to feed somebody and make people happy. Before I left film, I wrote a cookbook, but I didn't think about going to cooking school or becoming a chef or anything. And by the time I decided to leave the film business, I was too old to be a chef. But there were a lot of opportunities as a home cook. Japanese food is underappreciated. I started looking into bringing the culture of Japan [into food] to fill that gap. And I started taking classes.
That sounds like a 180-degree turn. Were you terrified?
My father thought I was crazy. [Laughs] I was sad that I couldn't make film work anymore. You live in an illusion—all of this money is moving around, all of these connections and wheeling and dealing. When all of that is gone, you realize you're just a speck of dust, but you still have a pulse. I had to take care of myself and heal again. Rather than regretting that something didn't work out the way I was hoping, I realized I could just reinvent myself. I felt relieved. There are so many good stories out there in the food world. I wasn't really abandoning my producer or storytelling role. Food is fascinating and it's more personal. It doesn't cost so much money either. I really enjoy it.
You've made quite a success of it to boot—how did you find an audience?
You just do it. I took a 6-month course with a soba master in Japan. I did some assisting and thought, I love to cook, perhaps I could teach from my house. I started teaching on a really small scale at my house and a friend's house. All you need is a pot. Tortoise in Venice said why don't you come teach at our place. Friends really supported me.
I started to build a little fan base where people would repeatedly take my classes. Then I started posting things on social media and realized I could double my attendance. People started finding me online, so I slowly developed it. I still don't know how to use it that well. Slowly but surely, I'm reaching a lot of people.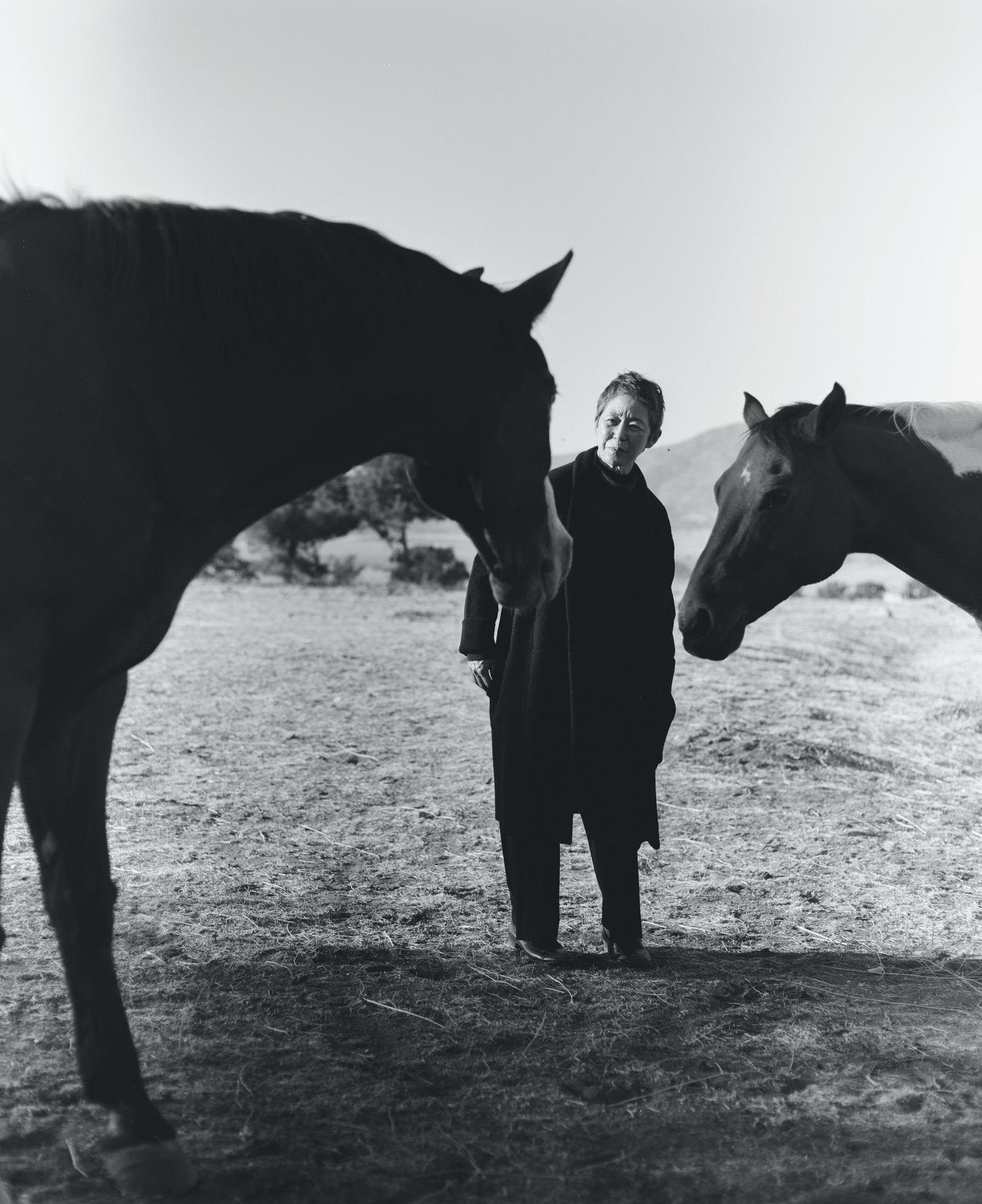 Now you have over 24 thousand followers on Instagram and your online classes are in demand by major food publications and tech outlets.
If it weren't for the pandemic, I would not be doing online classes. It sounds like the last thing I would ever do—the technical aspect seems so complicated. Now I have great assistants who are great with the technical part. It's kind of fun. When you do these in-person classes, I could only have 12 people max. You have to clean your house, prep the food, feed people, then there's a lot of clean up—it's exhausting. At the last webinar, we had something like 200 people sign up.
Is this where the idea for your Curry Roux kits came from?
The kits have been great. For webinars, we make kits so people feel like they're in my kitchen. I work with the Tehachapi Heritage Grain Project to make vegan ramen noodles with heirloom flour. And [my] curry powder just came out on September 1st. It's something I have been refining since I made my own new cookbook, [Japanese Home Cooking: Simple Meals, Authentic Flavors] in 2019. I often depend on curry roux and they're all made with artificial ingredients. I would say 99% of people in Japan depend on the roux. I decided I was going to figure out how to make this roux myself. Before the Pandemic, I took a trip to India to learn about spices and managed to come up with a curry brick—[turmeric], fennel, coriander, pepper…. then you add fat and flour to make a roux that you pour it into a mold. That brick is always on hand and it's very convenient.
The bricks have gotten a lot of attention and glowing reviews. Is that something you anticipated?
We're growing too fast. You should see my place, it's a little cottage operation with the curry powder, curry bricks, and flour noodle kits. I have assistants who do nothing but make spice kits. I'm looking to rent a place right now because my house is turning into a spice factory!
You managed to navigate not only an economic depression, but also a lockdown successfully. With that hindsight, are you glad you took the leaps you did?
You can't even go to the movies or shoot a movie anymore! I feel like I left at the right time. We still have to eat and everyone has to cook. Cooking shouldn't have to be an ordeal. People were so used to going out and getting takeout. Making your own [food] doesn't take that much more time. Now that people are working from home and don't have to travel, they can [explore more in the kitchen].
Have you really slowed down? It sounds like you're quite busy.
At 65 years old, I have so many ideas. I love it. I'm working every day. In many ways I'm using the muscles that I had built in the film industry, but in a small way, on a human scale. People are responding genuinely and I'm rebuilding myself. I find it really very satisfying.