California Creatives: The Transformers—Ryan Willms and Natalie Mattozzi are the Unlikely Wellness Experts We Need Right Now
This season's California Creatives are the kind of bold, imaginary thinkers who have walked away from promising careers, forged ahead in the face of fear, or picked up the pieces of thwarted dreams to pivot toward an unknown path. For these architects, skincare stars, chefs, artists, and more, courage has been found in 180 degree turns and slight shifts in thinking. In this year of drastic change, each of our pioneering subjects offers an example of how to move forward, taking what we've learned from the past into a brighter, more authentic future.
Los Angeles wellness gurus are easily parodied, conjuring images of glowy, long-haired children of the canyon peddling the benefits ashwagandha and amethyst-distilled water. For the rest of us, there's Ryan Willms and Natalie Mattozzi, the creative visionaries behind some of the biggest magazines, editorials, and campaigns in fashion, who, after a lifetime of chasing mainstream success (and rising to its top), had the gumption to listen to the internal voice that told them, "this isn't it." Since the lockdown began, the duo has continued to slow down and began collaborating on Willms's year-old website, Into the Well [https://www.readintothewell.com], chronicling the real-life challenges and unparalleled value of looking inward—a guide to being well in a world that too often doesn't support it. On a call from their home in Silverlake, the duo talked about navigating new cohabitation during quarantine, how to allow a shift in your goals, identity, and determine your own vision of freedom.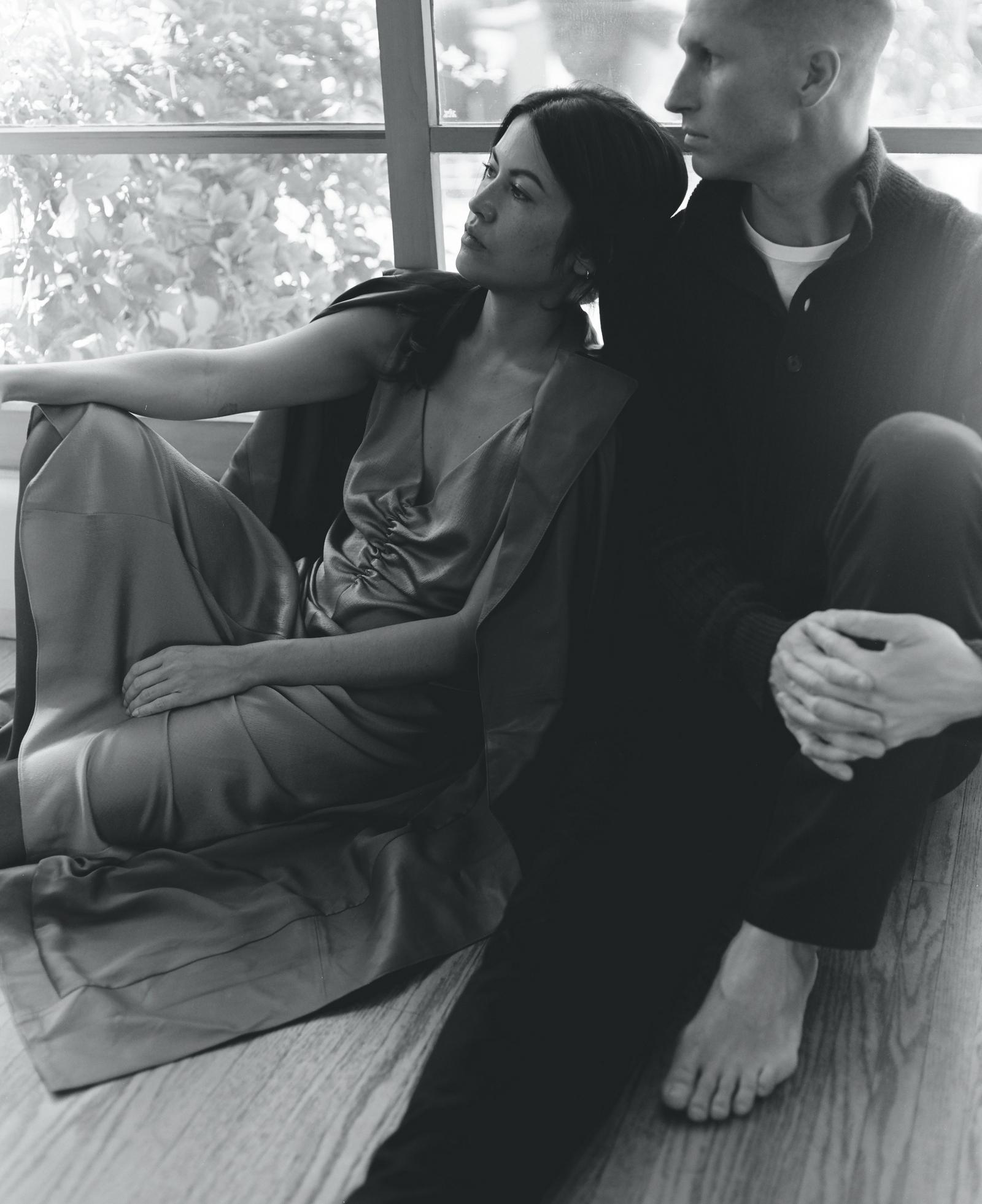 Natalie, you've been in house at a number of major fashion editorial sites. Why did you decide to go out on your own?
Natalie Mattozzi: Before I left my job as an executive producer working at the top of a fashion company in 2018—[that job was everything I thought I wanted]. I'm happy to have had that experience in the infrastructure on the larger scale, but I wasn't feeling that fulfilled by the projects I was working on. I wanted to branch out to different industries and connect on a more personal and spiritual level with what I was creating.
What was the transition like? Did you ever doubt yourself?
NM: I wanted to make sure I had a better scope of the technical side of things, to really be able to walk the walk, so I did a short-term filmmaking program in Paris. [It felt risky] to take time out of establishing contacts to get regular work. Like any freelancer, I guess I just wanted to prove to myself: can I do this and still support myself and maintain my lifestyle? It took a solid year to get there. I was taking every job at the beginning. Now I'm able to be more intentional about what I'm able to take on. [Going out on my own was] 100% the best decision I ever made.
Ryan, you have a similar story. You shuttered Inventory in 2015, when it was still a very successful publication. Why did you choose to walk away?
Ryan Willms: There were a few factors: the whole print media landscape was changing quite a bit and my main creative partner Simon Roe moved back to London and started a family. Not having a partner daily became less fun. There were areas I wanted to explore, like photography, womenswear, working with fashion labels [that we couldn't do at Inventory]. We decided it was better to end it on a high note than to drag it on and make something we weren't behind creating.
Then you left Vancouver to try your hand at living in New York. What drew you there?
RW: First I had this idea of going to Italy and living on a remote island for two months. But I started working for Stussy and doing a lot more freelance and consulting. Financially, Inventory was relatively modest and I was getting these well-paying jobs and was inspired to fill up the bank account. I would fit in photoshoots on weekends and stay up late working. New York amplified that hustle mentality of making the most and taking every opportunity.
How long did that last?
RW: I was way overstretched workwise. I had a week-long photo shoot in Alaska that was a pre-turning point. I had crazy migraines and was considering revisiting these two months in Italy. Instead I signed a contract to start at Totokaelo as their new creative director. Instead of listening to my body, I went with my mind.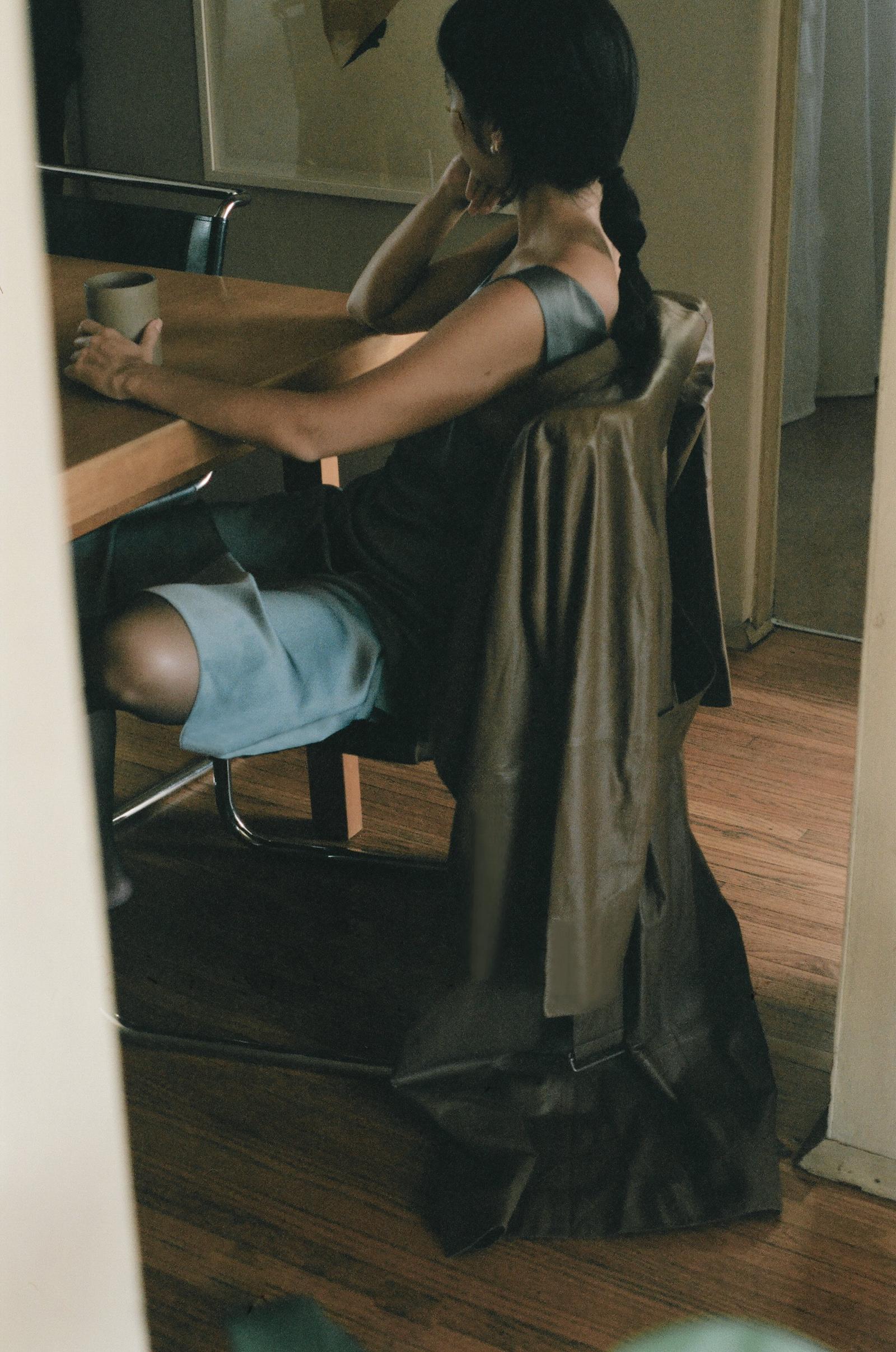 It's a difficult opportunity to turn down.
RW: In terms of the path I saw for myself as a creative director, [the role made sense]. I was working with all the brands I was in love with, men's and women's, physical and digital retail. But I was also technically still working a full-time job for Stussy. I got such a buzz off of that level of stress and problem solving. It was just too much. I basically just drove myself into the ground deep enough that I knew I couldn't do it anymore. That's when my transition to looking within began.
Is that when you moved to Los Angeles?
RW: I felt like a return to the west was needed. If I was going to recover from overworking and stress, I knew I needed to leave the baseline anxiety and stress level that vibrates through New York City. You have so much more control over the pace of your life and your quiet time here. There was more opportunity in L.A. than in Vancouver, and I met Natalie…
Into the Well is almost like your chronicle of how to slow down. When did you decide to build this and why?
RW: I battled with it. I felt like I needed to create this whole business plan and hire people and get X amount of money. But that felt like a struggle. Instead I started a really basic version of it in 2019 out of my own pocket and did the heavy lifting myself. I was really inspired to share the stuff I was into and experiencing. [It wasn't that different from Inventory, really] only now, instead of Japanese workwear, it was plant medicine and meditation, and working toward this idea of balance. I've always been into sports and athletics, but it was only recently that I got into this idea of working in and building energy within to work out. The journey of getting more in touch with myself. I began to notice big changes in my life.
What shifted for you?
RW: New York was almost a sharpening and stranglehold on my perceived identity: have more cool books and [clothes] and this idea of who I wanted to project. It was only after New York that I began to question any attachment to, say new sneakers coming out. I stopped spending money on all of these things I had used to numb or feed myself. Into the Well was rebuilding this new sense of self that is hopefully coming from a truer, more internal self. I'm still not near the pure expression of Ryan Wilms, but it's definitely a different version.
Natalie, you've been filming a lot for the website. Was this always in the works?
NM: [We moved in together] on March 1st. The shutdown happened, what, 10 days later? We haven't known how to live with each other without quarantine. It's been such a journey navigating this as a new cohabitating couple. My initial fear was that we were going to share an office. [Laughs] I didn't know if I could handle that. But [quarantine] has let us use each other as a bouncing board. We both have experience shooting and editing, but as a producer I'm usually hiring skilled videographers for the job. With him needing to have content for his site and all of these restrictions for COVID-19 going down, now I shoot a lot of his content. We've found a way for us to collaborate that was low stakes. We've done a couple of brand collaborations we'll shoot each other. We're like office mates but a shared collective energy.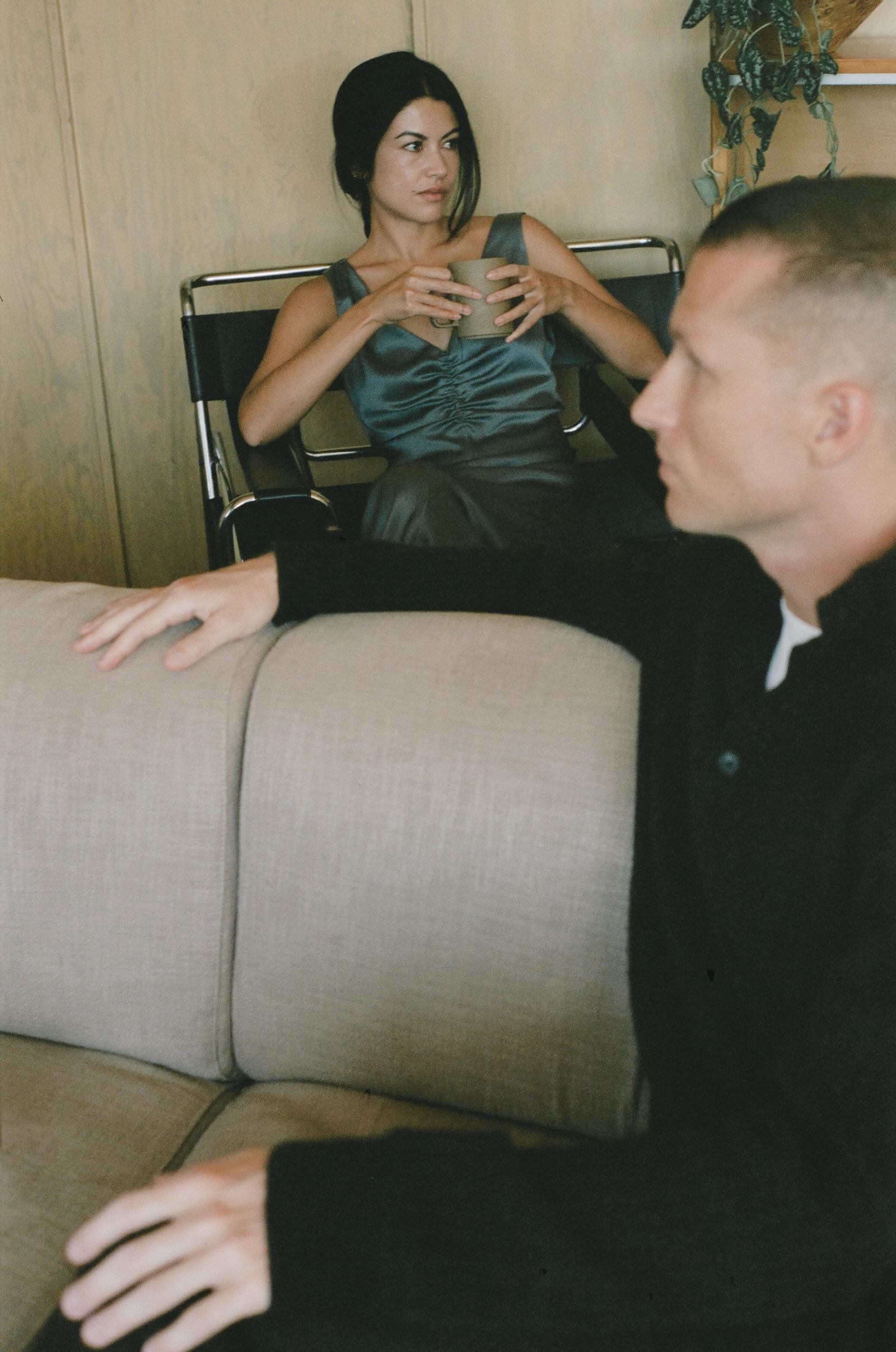 If anyone was primed for a lock down, I would think it would be people like you who are practiced in stillness. For example, you both have experience in Vipassana silent meditation retreats.
If anyone was primed for a lock down, I would think it would be people like you who are practiced in stillness. For example, you both have experience in Vipassana silent meditation retreats.
NM: Quarantine just stripped everything I had come to define myself by. What you're doing through your work, how you're interacting with friends, my independence of living alone, all of that was happening at the same time. Literally and figuratively, there is nowhere to hide. And my dog passed away two months after I moved in, in the throes of unemployment. It was like losing a part of myself.
How do you move through that?
RW: It's been a continued process of looking inward and questioning myself. It's so crucial to have some form of purpose in life. If that's caring for an animal, or work, or training for a race. It was hard to feel like we had a clear purpose. The future that I think we had all been theoretically waiting for—there's no defined timeline on COVID-19. What are we going to do? The future we are waiting for is now. How can we find the level of fulfillment and peace within the world we're living in now?
How do you find peace and fulfillment now?
NM: I think a lot of people relate to this, but the time off when you're not doing projects, you start reconnecting with things you had been "too busy" to do before. For me that was going into the garden, playing piano again, these little projects like making kombucha I rediscovered and found super grounding.
RM: I've been talking to coaches and therapists. I have a men's group. I have a meditation practice. I personally feel that I'm emerging stronger. Without a doubt, our relationship is getting stronger. The pressure cooker has created a deeply bonded experience.