The World's Most Inspiring Escapes: The Vince Guide to Romblon, Philippines
After a year of stillness, the promise of travel is a glimmer on the horizon. To help focus our wanderlust, we've tapped creative locals around the globe to share the places they go in their own hometowns when they're in need of inspiration—and what they wear when they go. Whether you're dreaming of the Côte d'Azur or a holiday on the gold sand beaches of Senegal, open your suitcase and start planning your next trip to the world's most inspiring escapes.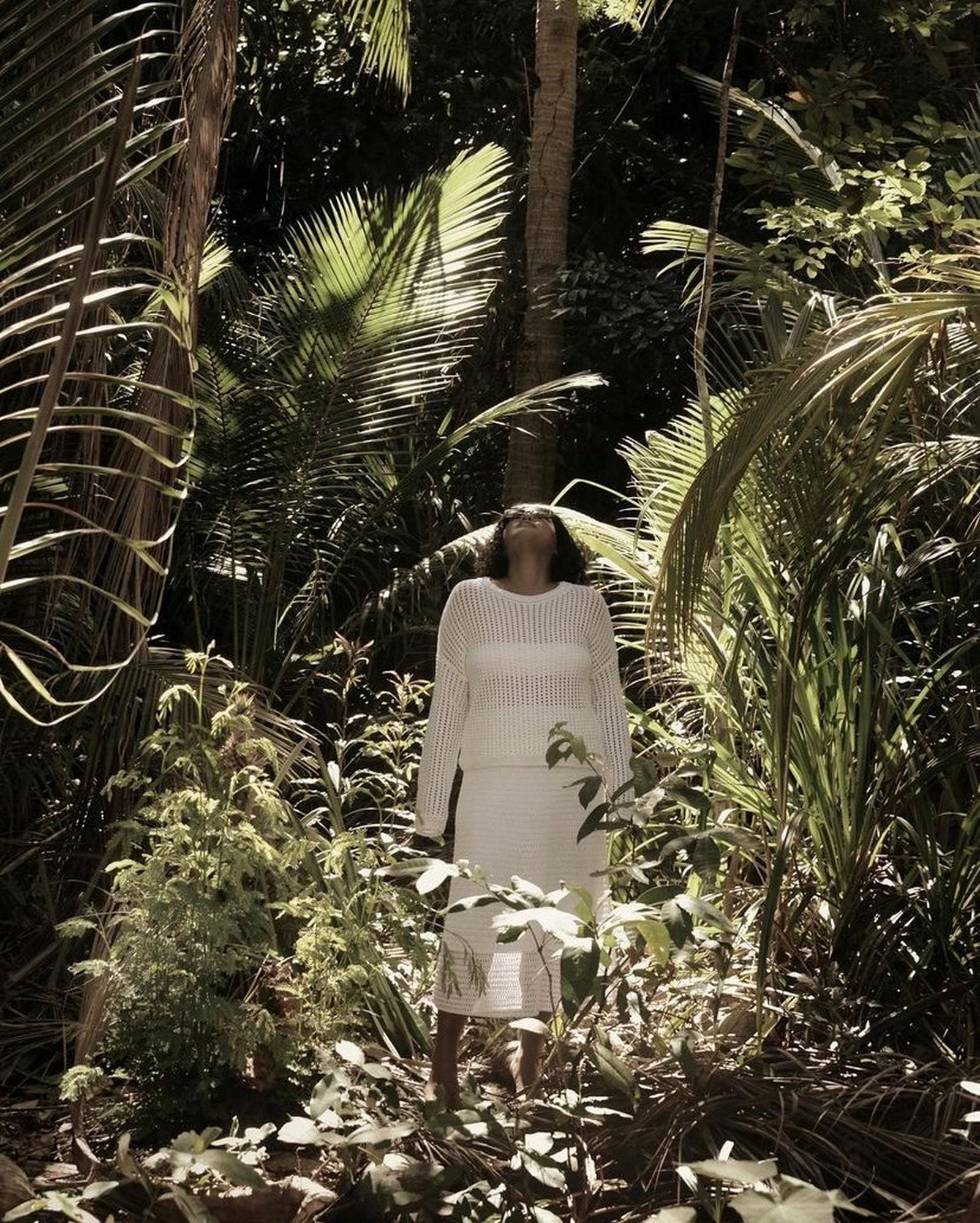 What's the rush? That seems to be the prevailing ethos in Romblon, an archipelagic province of 20 islands in the central Philippines that draws the crowd- and bustle-averse with its raw, nearly untouched nature, rare and rich marine life, and live-by-the-sun pace of days. Vianca Soleil, the interior designer and architect behind the stunning Unna Eco Resort, slated to open next year, was coaxed back from a high-octane career in Dubai to live and build an idyllic retreat on Romblon's Puro Island. On this small, secluded paradise, life is metered by the ebb and flow of crystalline waters on white sand and marble beaches; the hours are marked by shadows of the palm and mangrove trees. "I find peace and inspiration in [Puro's] wild forests," says Soleil. For a truly away-from-it-all getaway, here, our guide to experiencing the undeniable magic of the Romblon islands and the uncomplicatedly beautiful pieces to slip on while you're there.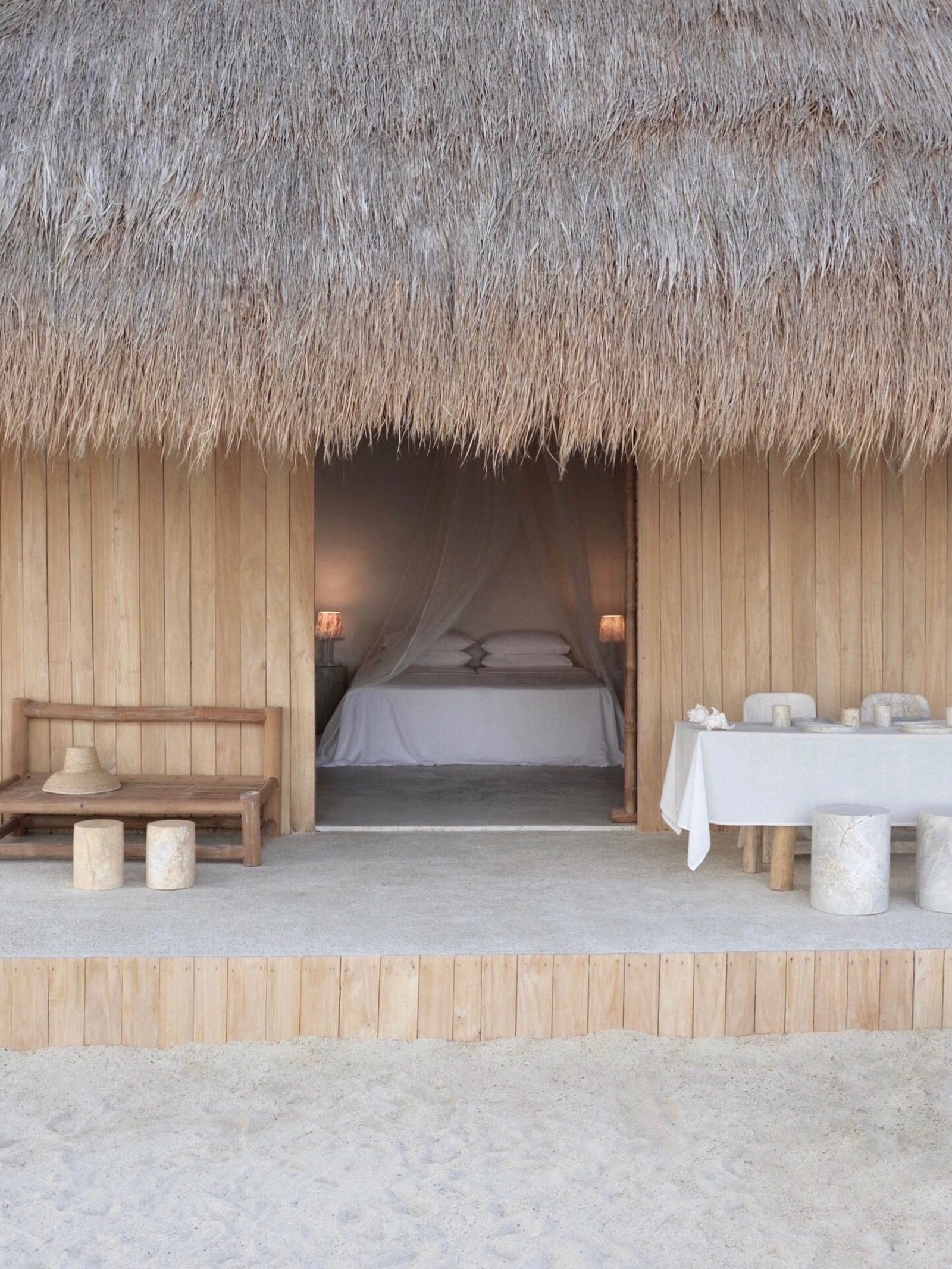 Where to Stay
Unna: Soleil's vision of a dream oceanfront retreat comes to life at Unna. Originally built as her own home, it is now expanding into an open-air retreat, crafted exclusively from the best materials her home island has to offer. With sights on opening to guests next year, Unna masters elevated nonchalance for a hotel made from and existing within the environment.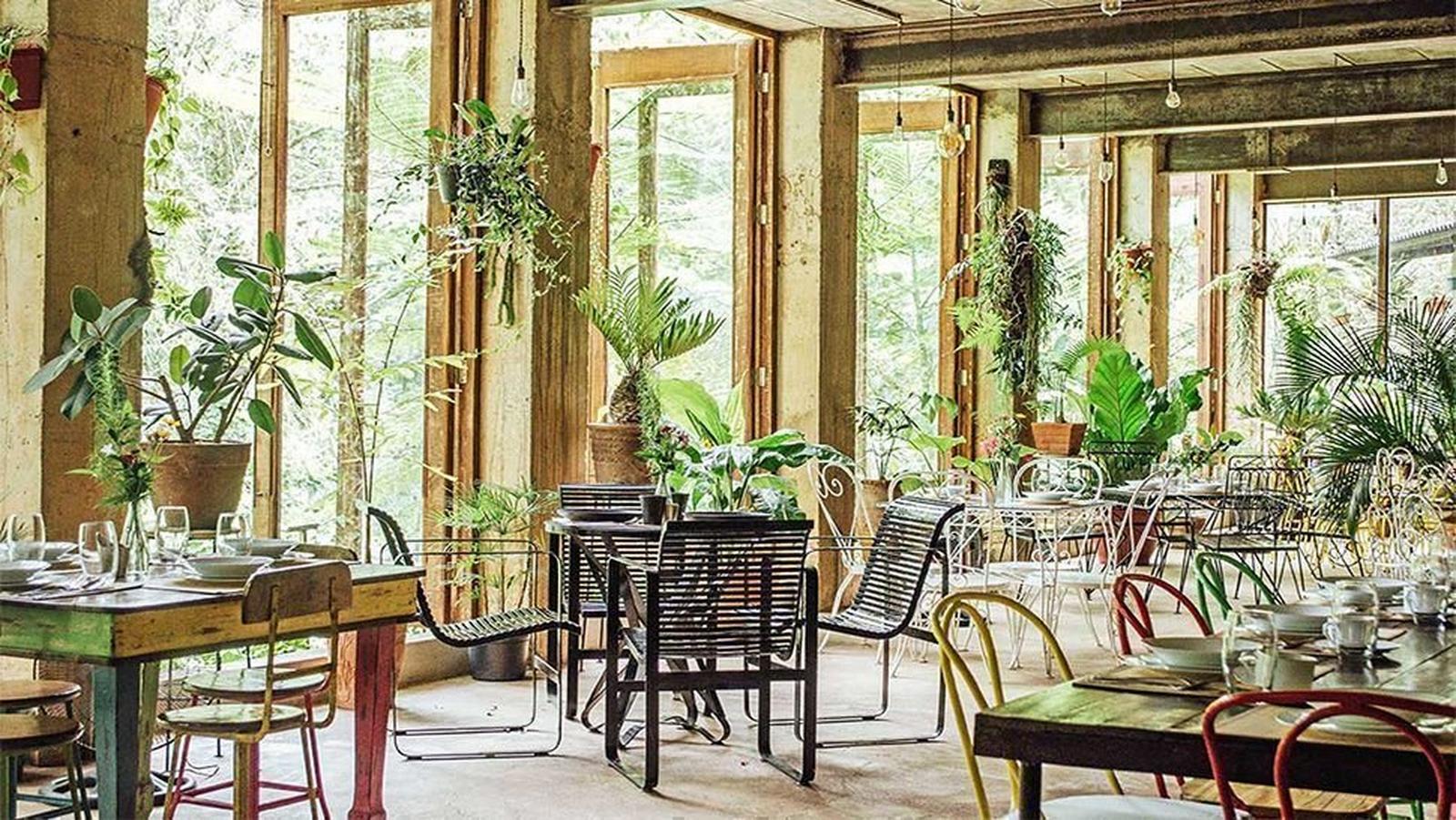 What to Eat
Burrow Café: You'll land in Manila before hopping down to Romblon. For a truly immersive experience upon arrival, drive to the outskirts of the city for the secret garden café, Burrow, hidden within a mountainside. For breakfast or lunch, dine on provincial Filipino classics amidst the lushest botanical backdrop. Or, have dinner at the posh farm-to-table Grace Park, helmed by celebrated chef Margarita Fores, who re-introduces native dishes to modern palettes. When you finally arrive on Puro, take advantage of the abundant oysters and sea urchin available on the shoreline at low tide.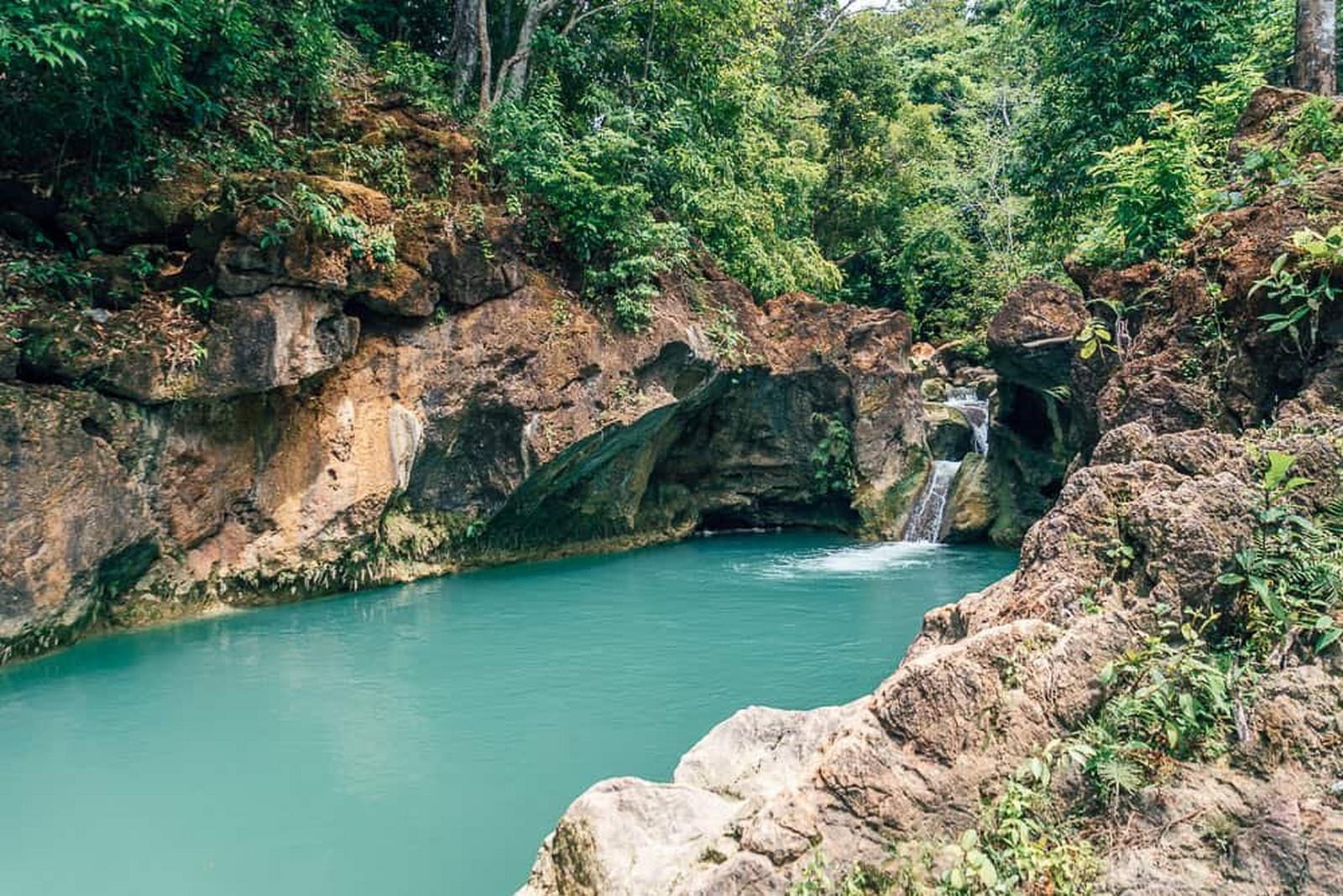 What to See
Linao Ni Vecto Falls: On neighboring Tablas Island, there are a number of waterfalls, including this pale blue stunner set within a limestone canyon, where cascading water pours into a still pool for tranquil swimming.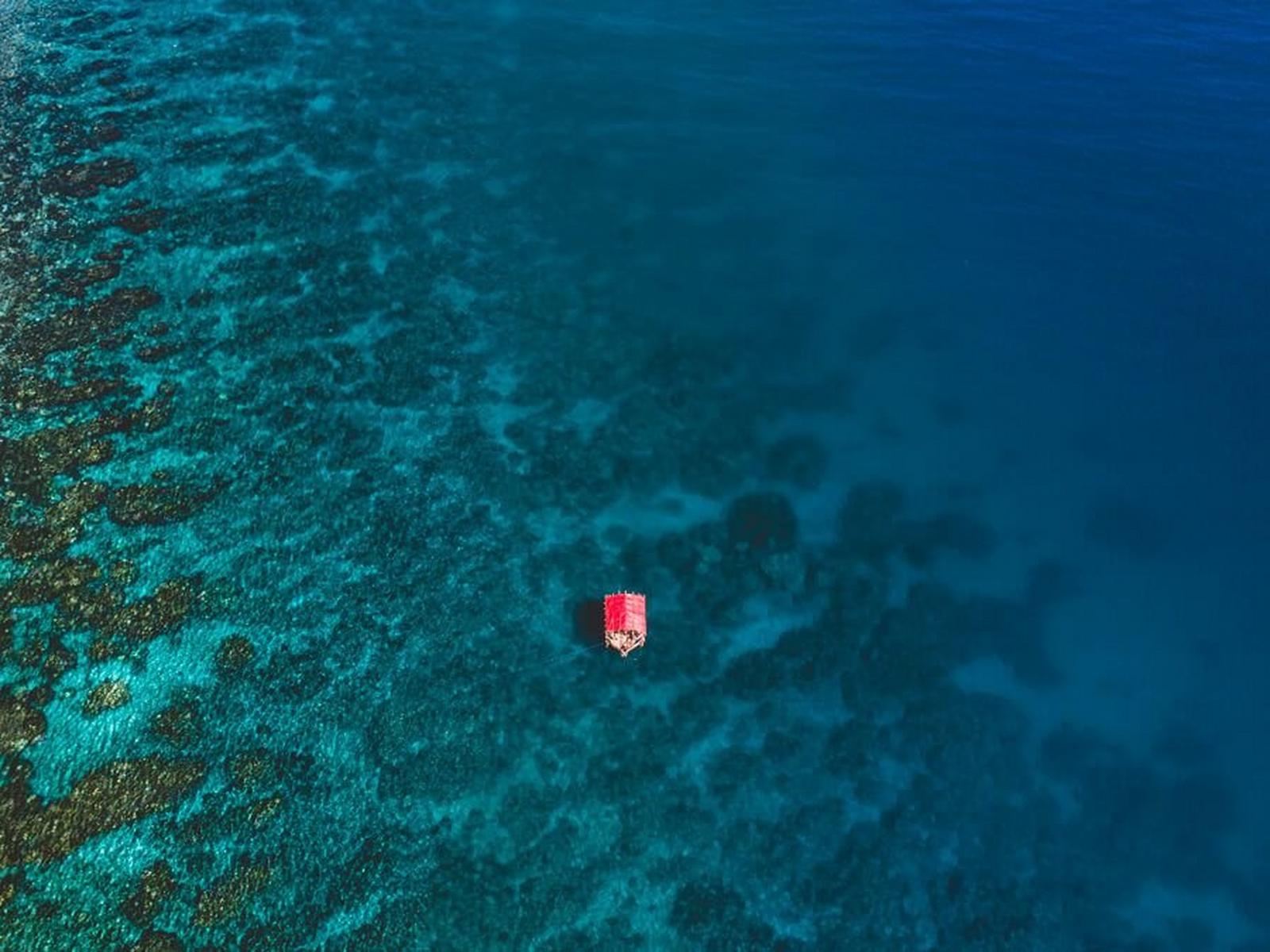 What to Do
Agpanabat Sanctuary: Where snorkeling is concerned in the Philippines, you cannot go wrong. Boasting some of the clearest ocean waters in the world with some of the densest marine life, Romblon Island offers untold wonders under water, including a recently filmed rare rainbow-colored Blanket Octopus. The Agpanabat Sanctuary will not disappoint.