Co-Working from Home for the Long Run: Photographer Kayten Schmidt's Inspired Guide
"It's a question of how elegant you can be at home," says photographer Kayten Schmidt, who, with her longtime boyfriend, Ian, is what you could call a thought leader in the art of co-working from home. Both have been fine tuning their relationship and careers (Ian is a musician) in their respective at-home studios in their Silverlake abode of three years. Success, explains Schmidt, is equal parts finding the joy of establishing your own, idiosyncratic work schedule, wearing headphones, and building a wardrobe of ultra-comfortable, none the less inspiring clothing. "Silk or knit pants—that's all I want." Here, Schmidt breaks down her at-home survival tactics: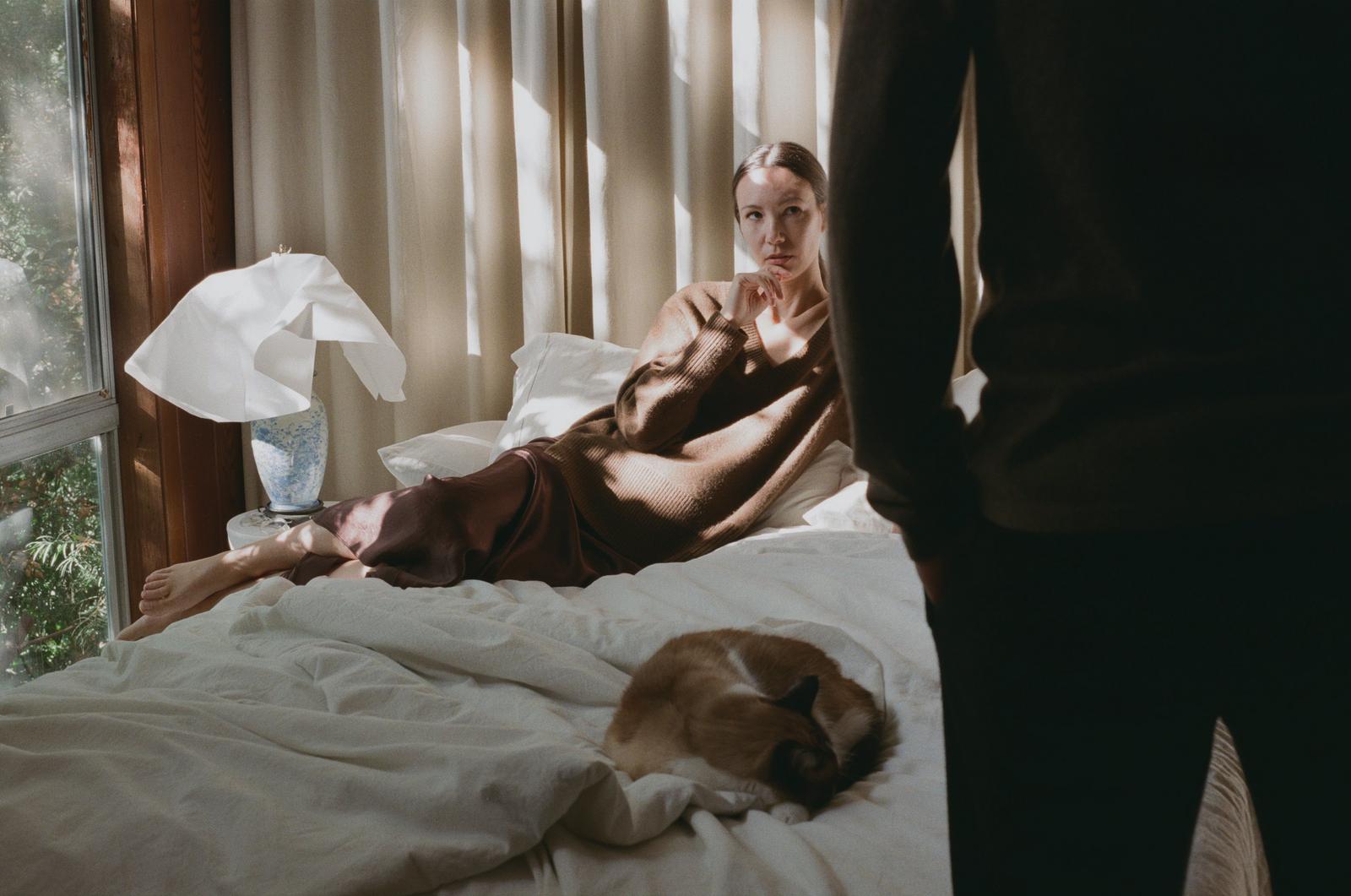 What do you wear when you work from home? Have you built out a proper wardrobe by now?
It's, of course, super comfortable things. I don't know how people wear jeans or trousers at home! Thankfully, [for comfortable pieces] are so many luxe options with silk and cashmere out there now, [like the pieces we wore in this shoot]. They're the most elegant clothes you can wear around the house.
What were your inspirations for this shoot?
I wanted it to look like a movie—some things were shot horizontally to look like film stills. The framing was film-inspired: figures blocking a doorway, one figure partially obscured by another figure. The clothes lent themselves to being a little more dramatic, and I think it came through.
Where do you work? Do you each have a studio?
We work at separate ends of the house. His setup is in the back of the bedroom and mine is at the far end of the dining room. When I shoot, I shoot everywhere to use natural light from the windows. Sometimes I'll put up seamless [paper] to make a true studio space.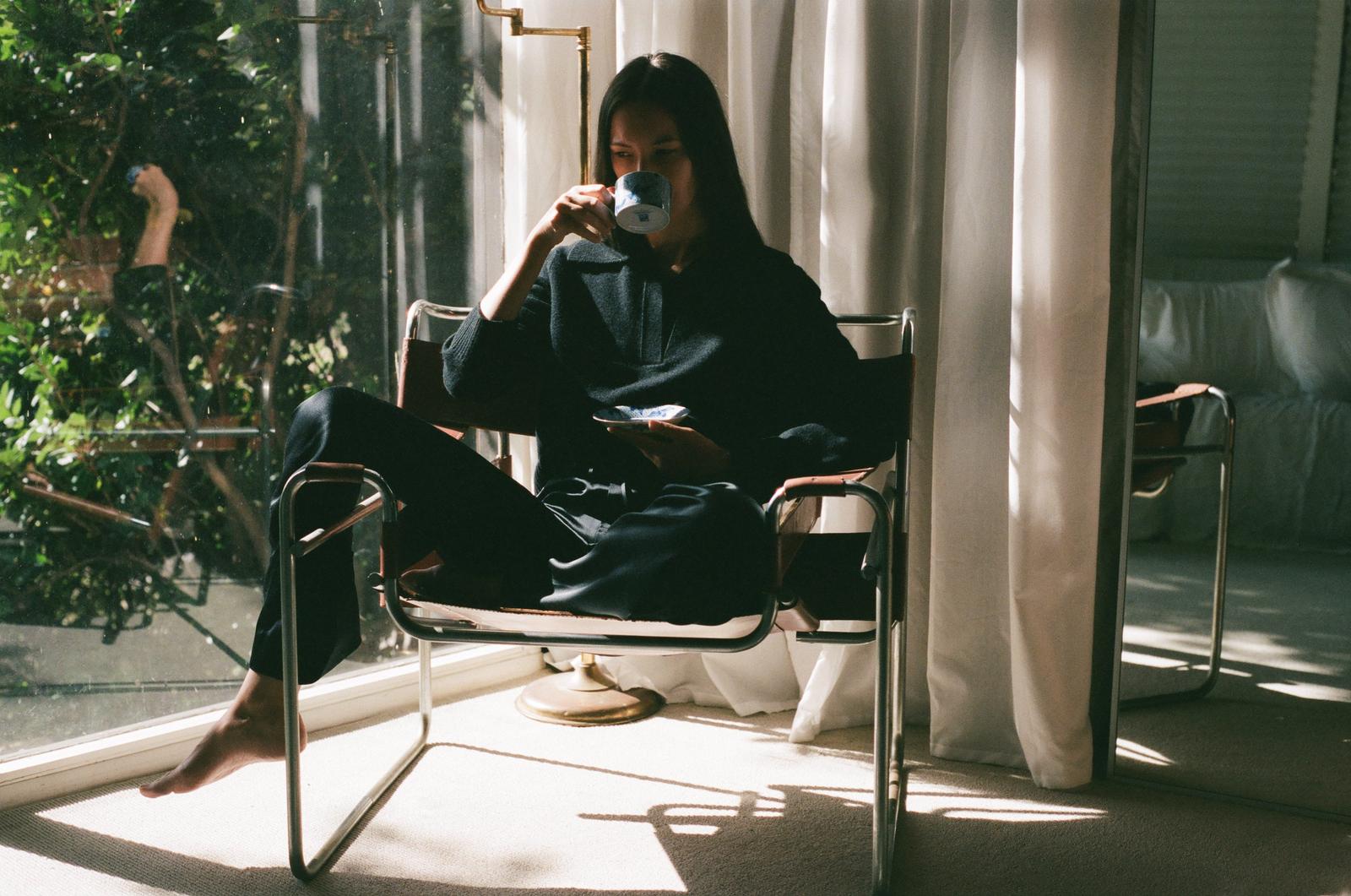 What is your routine?
He wakes up and makes espresso every day and I wake up when the coffee's ready [laughs]. We sit and talk for however long it takes to have the coffee. Then he retreats to his workspace and I retreat to mine. We sort of revolve around each other for the rest of the day. Sometimes we break and go for a walk at lunchtime together, sometimes we go by ourselves. We try to walk for at least an hour around the hills, which is good and challenging—sometimes we can stretch it to two.
Do you distract each other?
Concentrating at home is so much easier when you're around someone who is also concentrating. But there are lots of headphones when you're working together. During the day, when I'm working, I have pop music on in mine. His music taste is much more high-minded. At night he'll either put on something totally classic like Bob Dylan or Paul Simon or something weird like Philip Glass.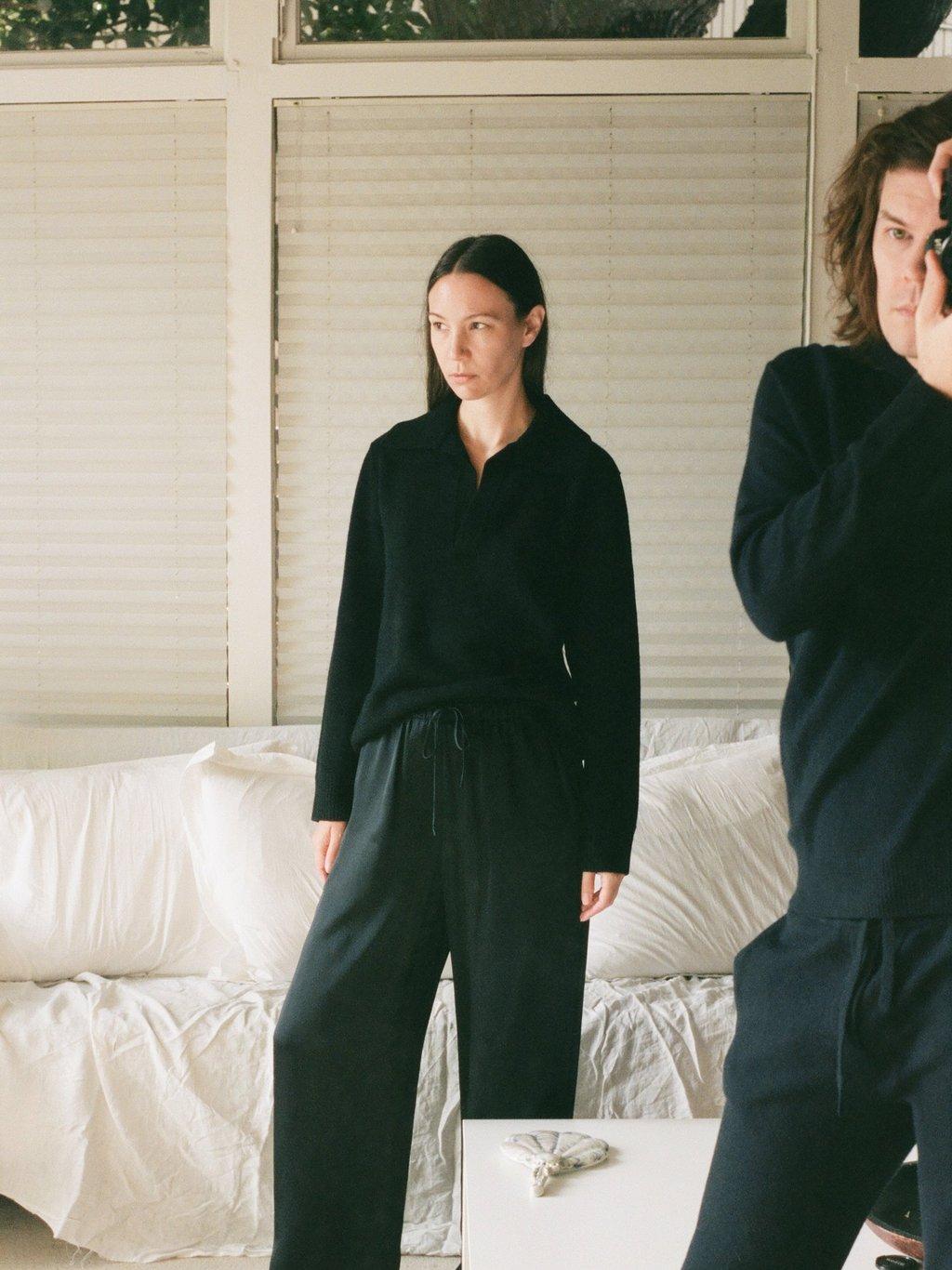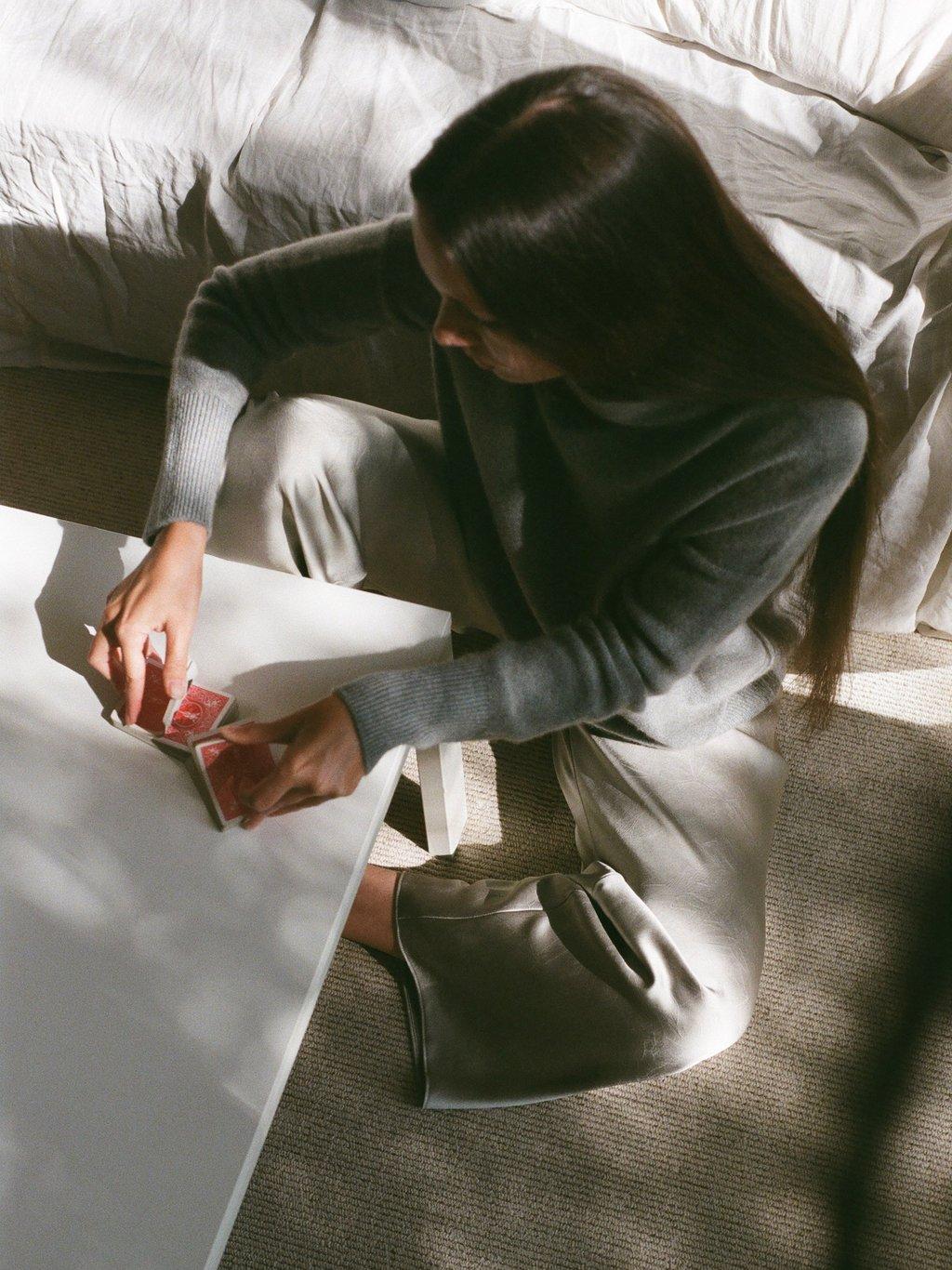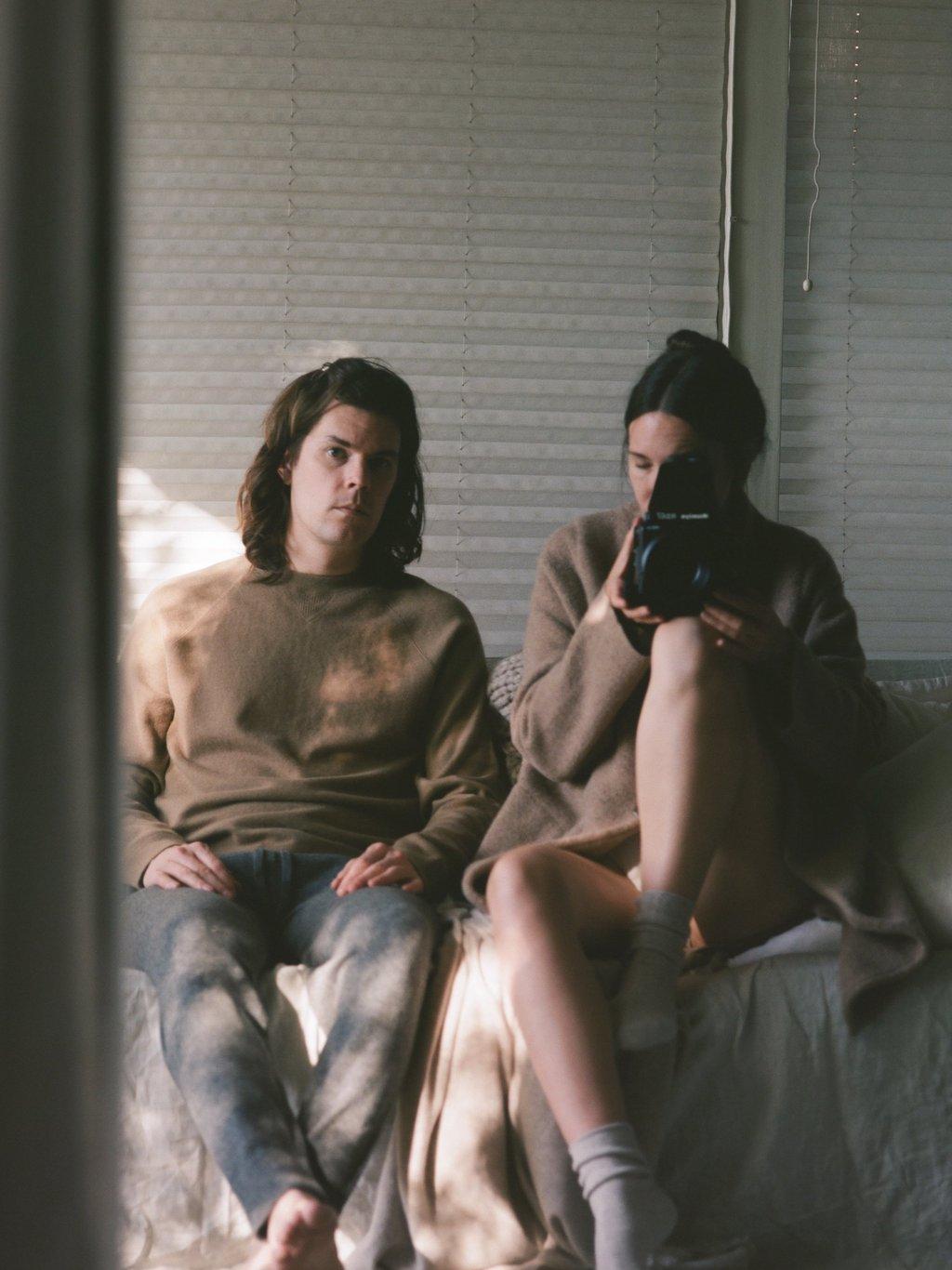 You've been working from home for so long, I wonder, has your routine shifted at all during quarantine?
Before quarantine, it was more of a nine-to-five routine, where I did all of my emails in the morning. Since quarantine, it's been very enjoyable to be able to stretch the day out. Sometimes I start working on photos at 7pm. Maybe it's because of [Ian], too, because it's quieter at night so he records then. My brain is working differently because I'm not [beholden to the rest of the world being on a nine-to-five schedule anymore, so I can lean into my own routine more.] Sometimes I watch a movie in the middle of the day.
What movies have you been watching lately?
I watch a lot of period pieces…every period piece. I'm not a history buff or anything, there's just something about watching any kind of anything with Keira Knightley in it or that sort of vibe—they have really great sets and lighting. I'll watch even a C-rate period piece and I will be like, "That was great. I loved it." I've been taking more risks, watching things that I wouldn't normally think were a definite hit, maybe because we're so much less busy. I signed up to get DVDs again from Netflix, because I wanted to watch just some weirder old things that aren't streaming anywhere. I got this really amazing Yohji Yamamoto documentary on DVD, we watched a bunch of Whit Stillman movies and The Burbs with Tom Hanks, which was really great!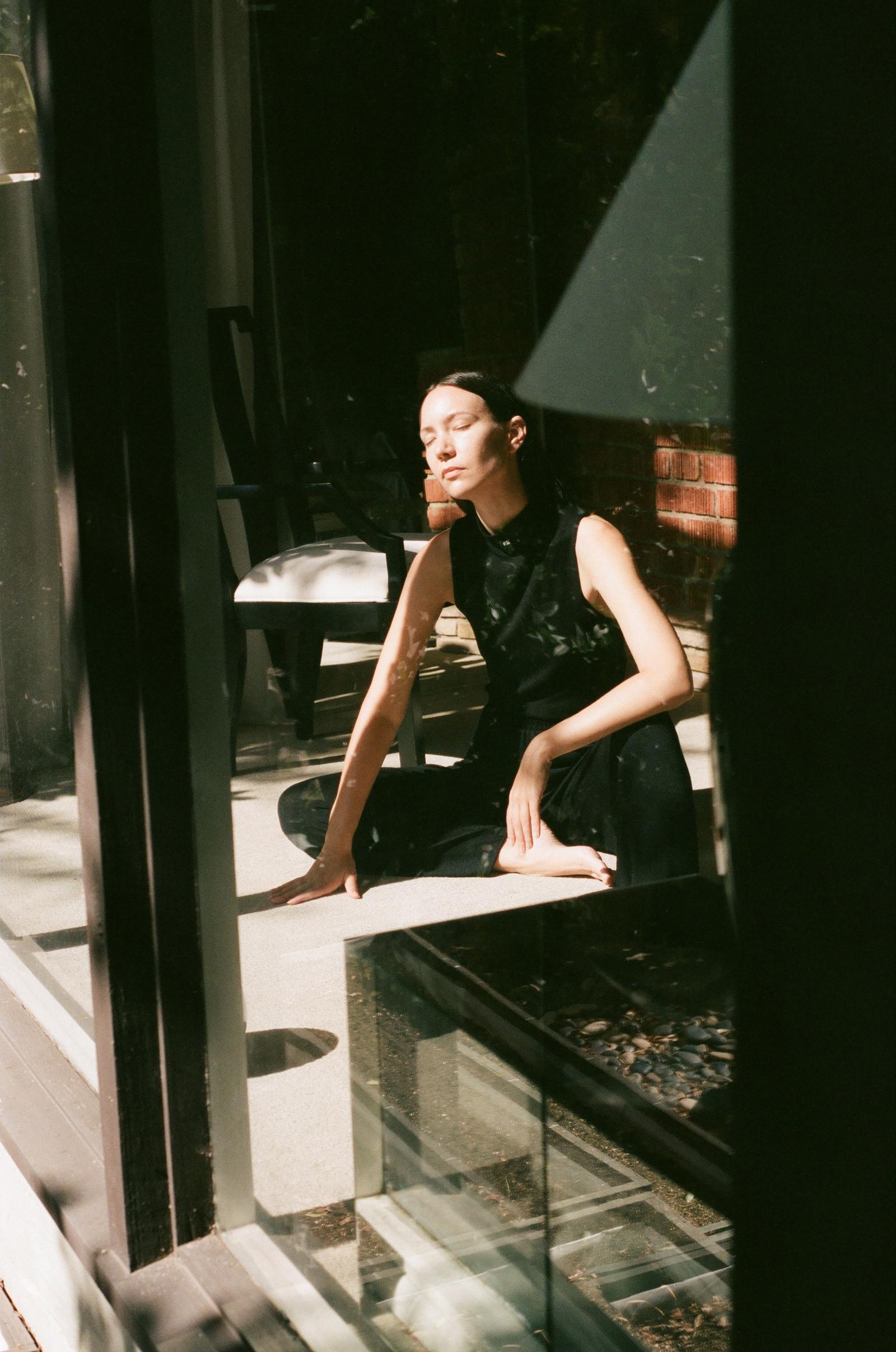 What do you do for fun?
Playing cards and having a cocktail, like an Aperol spritz, or Ian makes a really good Negroni.
How have you been finding connection this year?
I've never read as much as I have this year. I guess I sort of dipped into more of popular of-the-moment books, for example, My Year of Rest and Relaxation and Normal People, which are things I wouldn't normally have read because everyone was talking about them. Before I was always reading something work related or a fashion bio. Now I'm paying more attention to what other people are talking about, maybe it's a connection thing that I'm missing.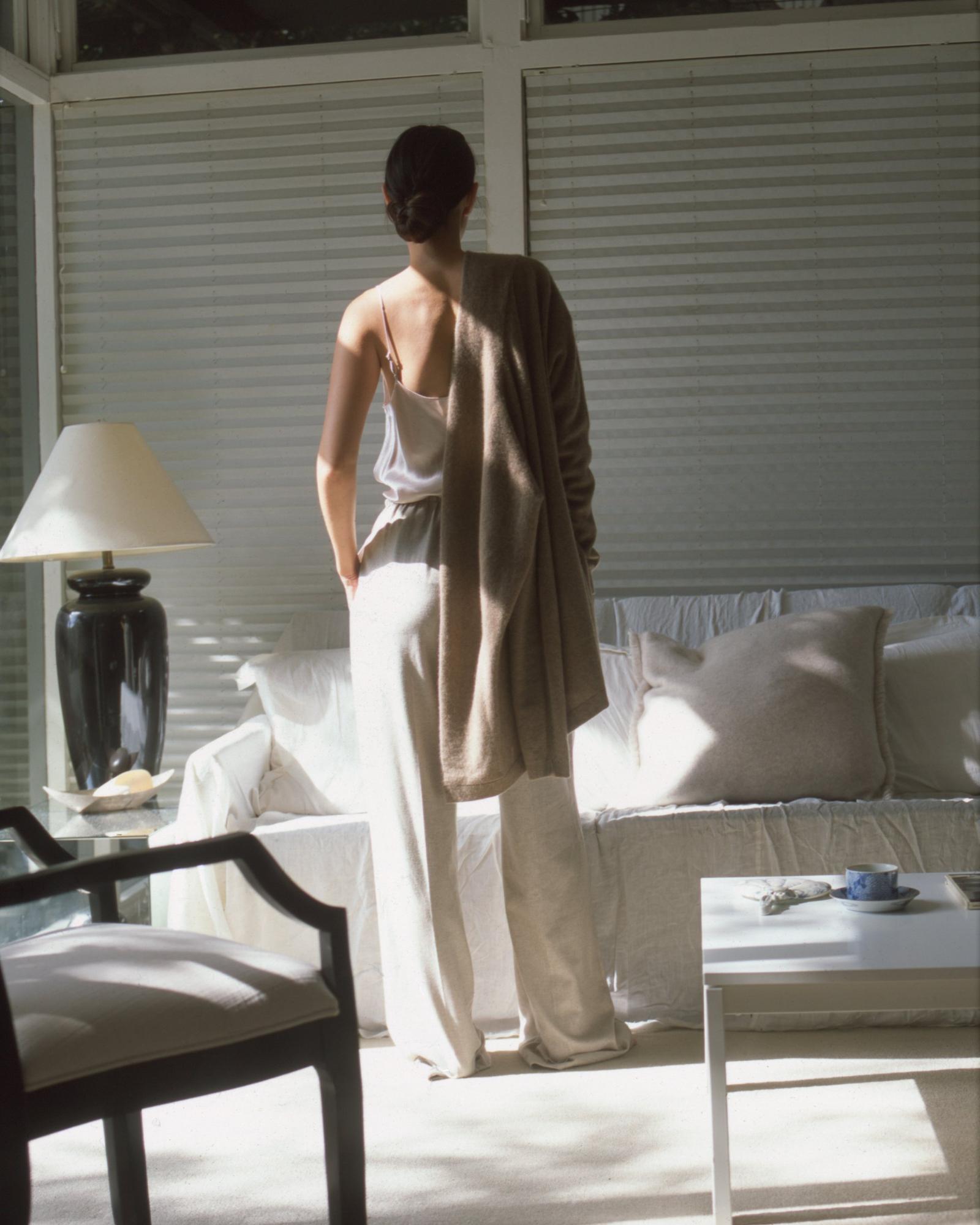 What is something surprising that you can't wait to do again after quarantine?
I miss traveling. I miss hotels really badly. I miss going to the Korean spa more than I ever thought I would. I want to get into the steamiest sauna ever. I think I took for granted just how nice that was. I miss going to a hotel here to have a drink and sit in the lobby of the Chateau. I miss that more than I miss restaurants. I miss going to other people's houses so badly. I just want to go see other people's stuff and light. I never thought I would miss that.
What do you hope to keep from quarantine?
I think the slowness of things. The working from home thing in general is a lot better, I think people are learning to work from home and be efficient. I hope the 50-hour work week gets cut in two, or that people will be wiser about their time. It's so great to be around people in a meeting, but we could do that once a week. [Commuting in rush hour every day] will exhaust you. People should really break up their hours. Don't go in at nine and leave at six. That's not wise! Come in at noon and leave at four, and then work from home!