California Creatives: The Transformers—Miles Garber, The Model Redefining Fatherhood
This season's California Creatives are the kind of bold, imaginary thinkers who have walked away from promising careers, forged ahead in the face of fear, or picked up the pieces of thwarted dreams to pivot toward an unknown path. For these architects, skincare stars, chefs, artists, and more, courage has been found in 180 degree turns and slight shifts in thinking. In this year of drastic change, each of our pioneering subjects offers an example of how to move forward, taking what we've learned from the past into a brighter, more authentic future.
Miles Garber is a model, a father, and through a new social-media-born men's group called Evolve, becoming a kind of model father. Though Garber was raised in Hollywood by a single mom and has never met his own dad, he's combining his lived experience and crowd-sourcing others to become and raise, in the simplest of terms "better humans." With a new wife, daughter, and two new businesses, the multi-hyphenate took a break from his new demanding schedule to chat about following unexpected paths, knowing when it's time to put a dream to bed, and why sometimes the best thing for you is to do everything stressful at once.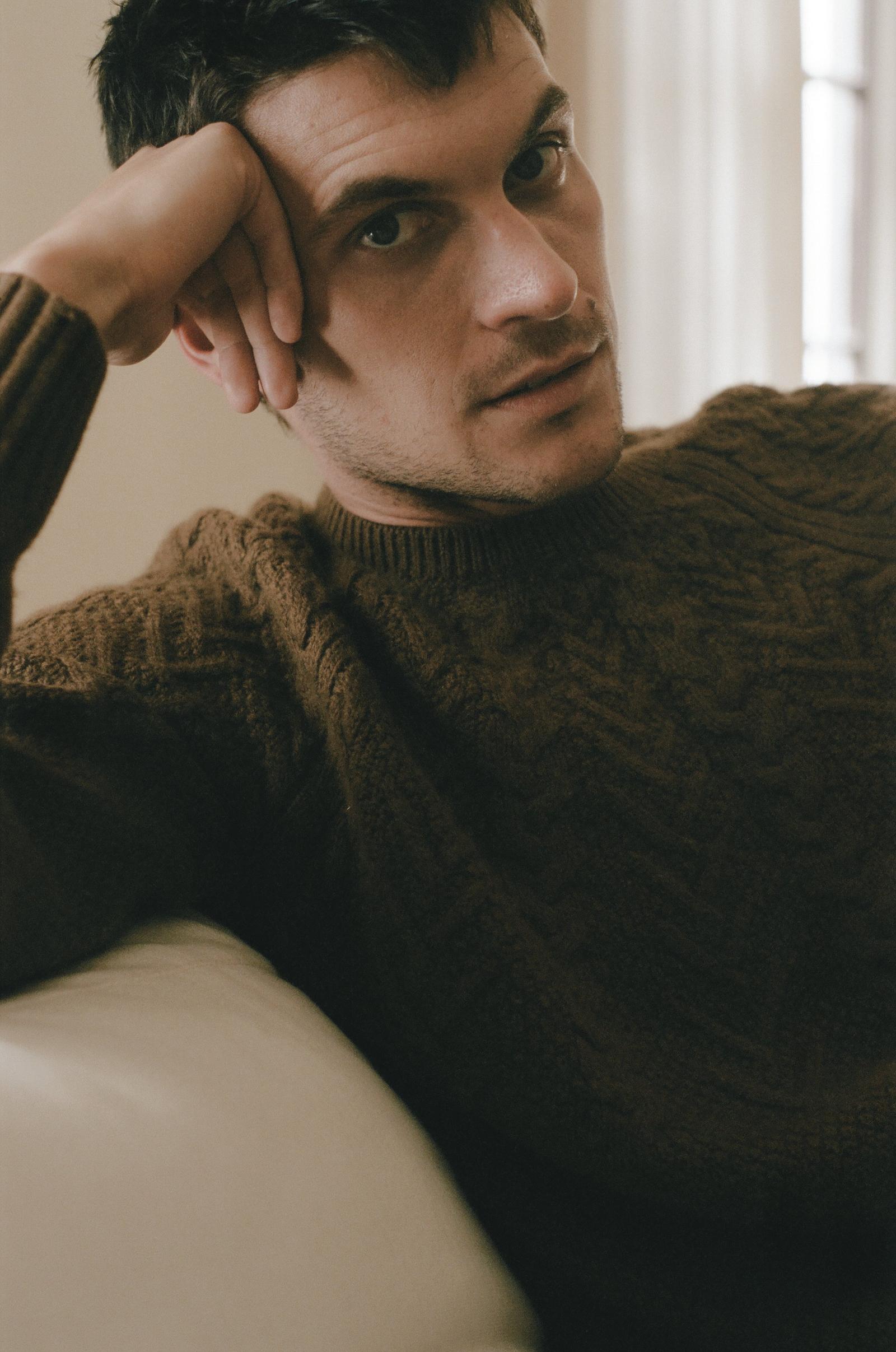 How did you become a model? Were you discovered or was it something you sought out?
I had modeled when I was younger. I was skating outside of Fairfax [High School] one day and this guy drove by in a really funky car. I actually made fun of it. He stopped and got out of the car and I thought he was going to fight me. He was like, "Hey dude, have you ever thought about modeling before?" I was like "Ewe, no." [Laughs]. He gave me his card and was like, "Just have your parents call me."
Later that day I got detained by police and my mom had to pick me up. As a way to get out of trouble I was like, "But look at what this guy gave to me!" My mom made me go in as punishment. I never took it seriously. When I started modeling, being a male model wasn't something you told anyone. It was so embarrassing.
What did you want to do?
I grew up in punk bands. We didn't think of things in terms of career. None of my friends had gone to college. Some of my friends hadn't graduated high school. There was no what was I going to do when I was older.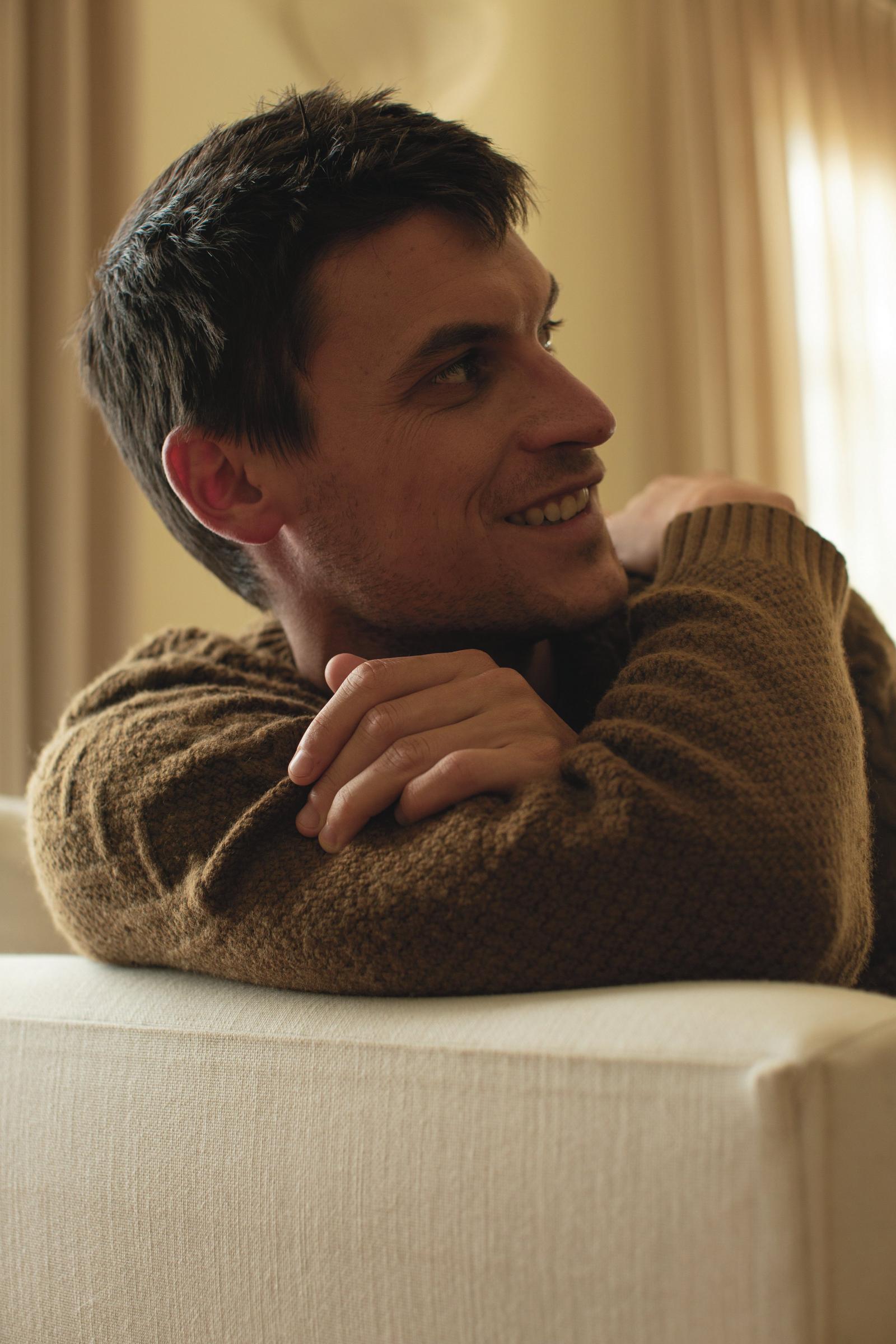 When did modeling become something you wanted or liked to do?
I moved to New York when I was 19. After six months, I was like "Wow—you really need money to live in New York." The best part about modeling is that there's no other job in the world where you have a kid like me off the street who comes through a blue collar, single parent household and gets to go to Paris and Milan—and make money! It's insane. It can set up your entire life. I became a workaholic. Even if it was on Thanksgiving in France, I would say yes to everything.
You also had a promising career in music, opening up for Cat Power, releasing a few singles to great reviews.
I stopped modeling for three years to make music. Music is a grind. I had gone on tour once and I absolutely hated it. I don't like being around people all the time—I had a lot of alone time growing up. And the idea of living in a tour van, eating crappy food, sleeping in bad places for the next five to ten years—that didn't sit well with me that I could be doing this at 45. I wanted a house and a life and kids. If you have the ability to look at something that you do and say, "I'm never going to be successful at this and that's cool," let's move on. I'm so grateful that I gave it up.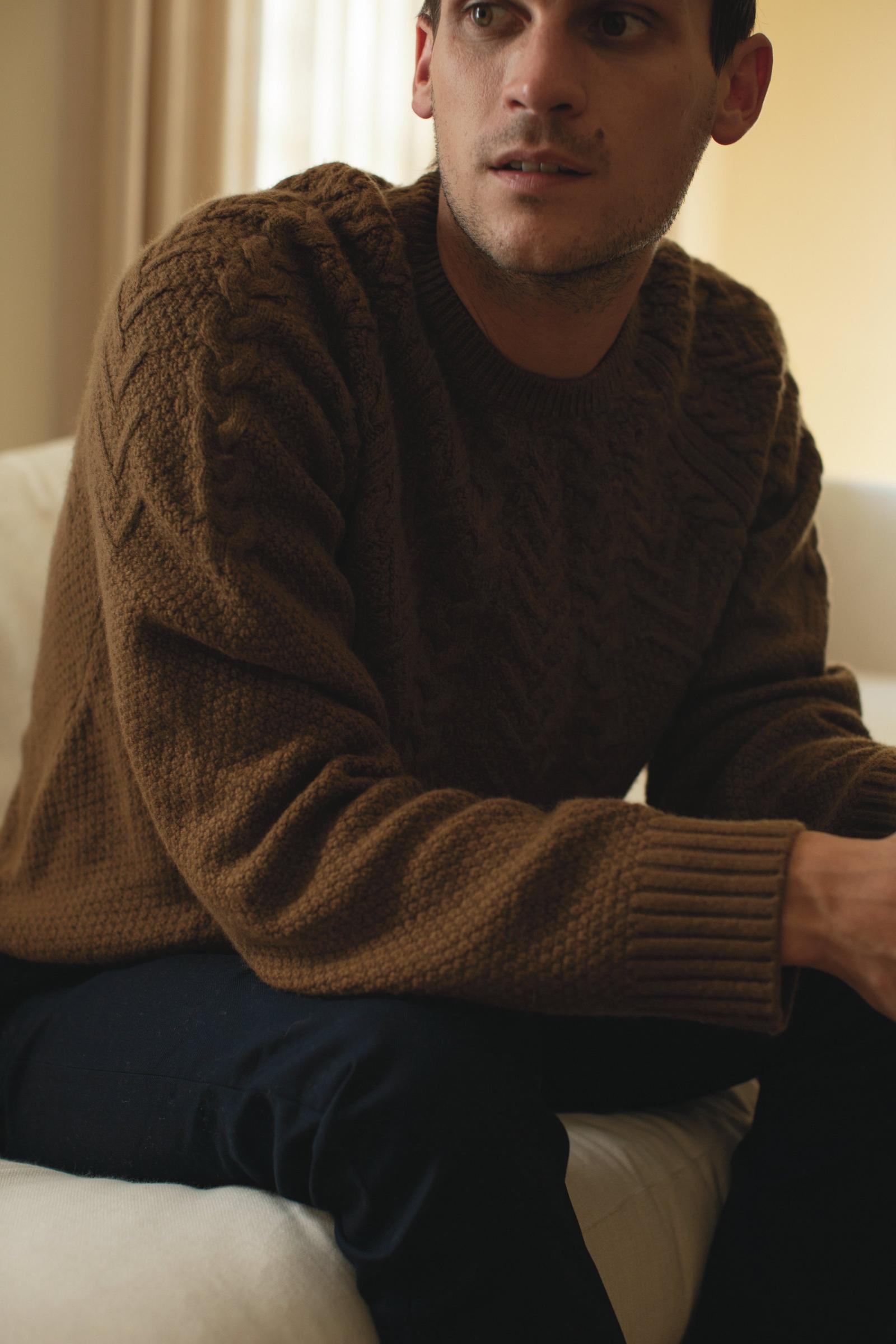 Where are you focusing your energy now?
I just launched a candle company with some friends called Hands. They had made us candles as a gift when we had a baby, [and they were so great, we decided to keep making them together]. I'm also one of the founders of DB53, we're a full-service creative agency. A friend of mine in New York who's a very successful creative director [asked to shoot my second band]. And I was like, "I want to creative direct it with you and assist you." My second band was supposed to be an art project. We made our own music videos that were just anarchy punk rock weirdness. [I can't believe it but my friend was into it and] they let us shoot the campaign for a brand. We launched [DB53] it in January and just ran with it and got more and more clients. It's the first time in my life, besides modeling at 22, where I'm just happy all the time. I've really found passion in becoming a business man. I also basically did everything stressful in one year: I started a company, got married, and had a kid.
You've been public about what it feels like to be a father for the first time after growing up without a father. Can you talk a little about that?
I used to wear not having a father like a badge of honor. But really it's incredibly traumatizing to not have a parent, whether they die or are not around. No kid knows how to answer that question for themselves. I have nothing to base this off of. I am a cis male who doesn't have a dad who just became one. I took inventory on myself and said "You can just keep wearing this on your shoulders or make this up for yourself." You want your kid to be a kind person? Be a kind person! You want your daughter to live without the confines? Put her in blue. There's no other reason to have a kid in 2020, except to make better humans. Looking at my daughter and thinking, "Anything I do creates who you become" is insane and scary and so cool.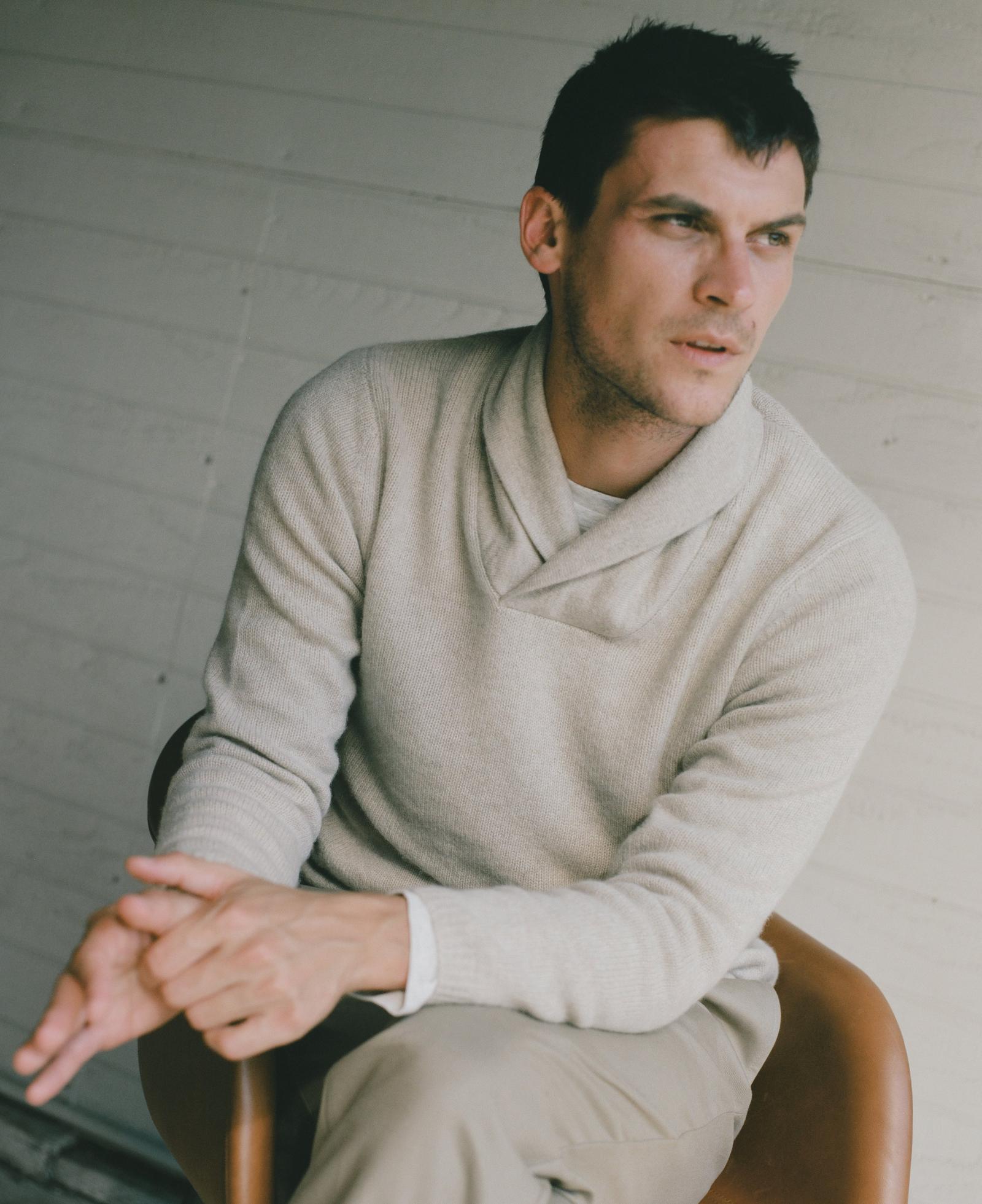 Where do you look to for fatherhood guidance? Is that something you seek out?
I was jealous of my wife. She's in all of these mommy groups where they talk about nursing and sharing recipes. There's nothing for men. So I asked on Instagram, "Do any dudes want to start a group with me and talk about fatherhood?" We're forming a men's group called Evolve. Gay men, trans men, women who are signing up their husbands. I'm not a teacher or a professor, but there's a new definition [of manhood and fatherhood] that we're taking head on. We don't teach men to be sensitive and dads are really sensitive! Even these formalities that are so stupid, like money and work. I thought having a kid before I owned a house or had a Range Rover was failing. We're creating a program together, that's maybe an eight-week intensive that challenges us.