The World's Most Inspiring Escapes: Madeira, Portugal with Debora Rosa
After a year of stillness, the promise of travel is a glimmer on the horizon. To help focus our wanderlust, we've tapped creative locals around the globe to share the places they go in their own hometowns when they're in need of inspiration—and what they wear when they go. Whether you're dreaming of the Côte d'Azur or a holiday on the gold sand beaches of Senegal, open your suitcase and start planning your next trip to the world's most inspiring escapes.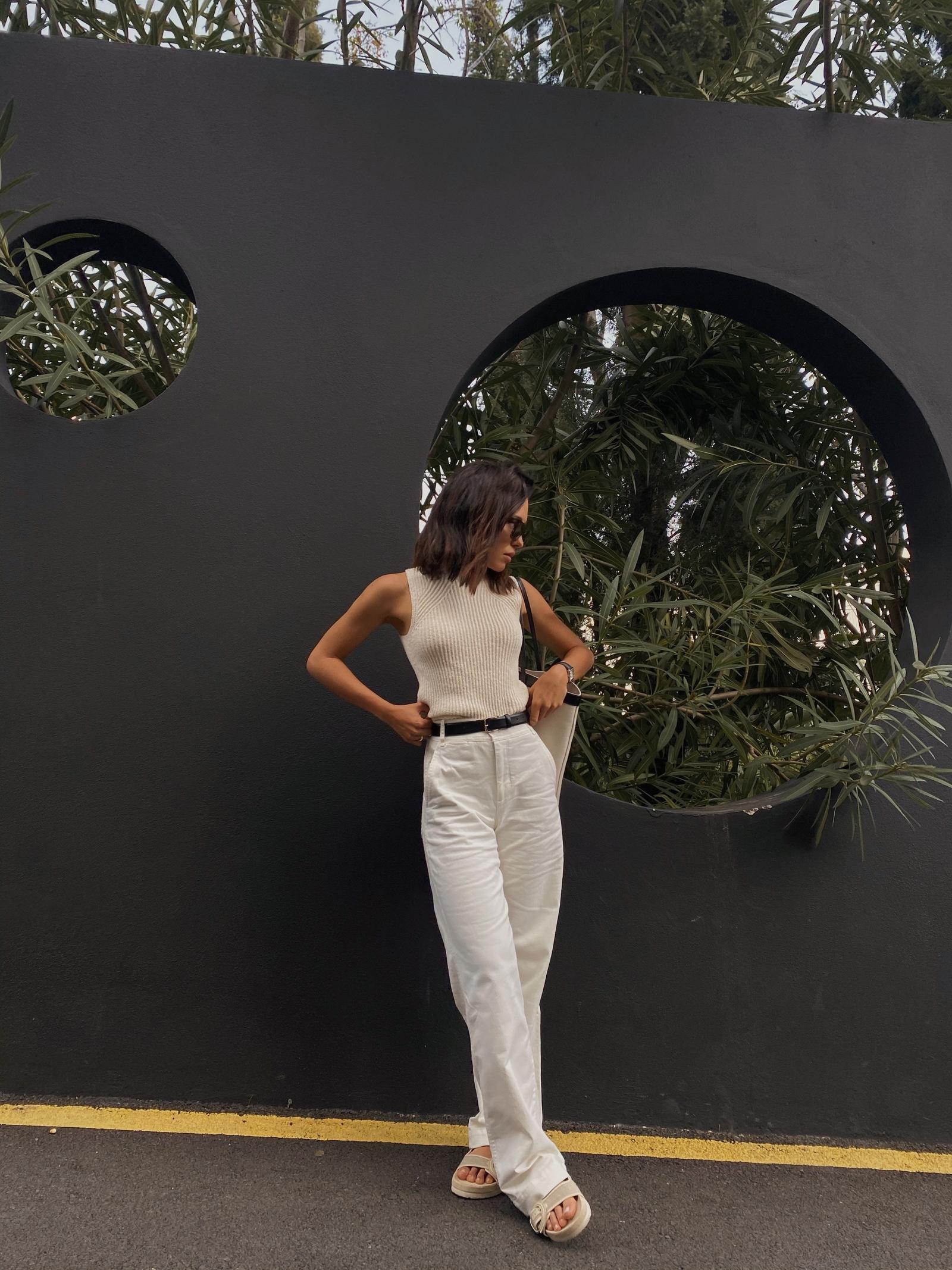 300 Miles off the west coast of Morocco, a lush Portuguese archipelago is home to rugged mountains, black sand beaches, and Débora Rosa, the fashion consultant who regularly documents her home island's cobblestone streets, 16th century architecture, and lush botanical gardens for her 440,000 followers. Madeira, Portugal has drawn visitors for centuries for its dramatic terrain, which remains remarkably undisturbed today. You could go just for the water, the namesake wine, and the jaw-dropping biodiversity. But Rosa suggests a few inspired stops along the way. Here, Rosa and Vince share the places locals and travelers alike head to for creative sparks: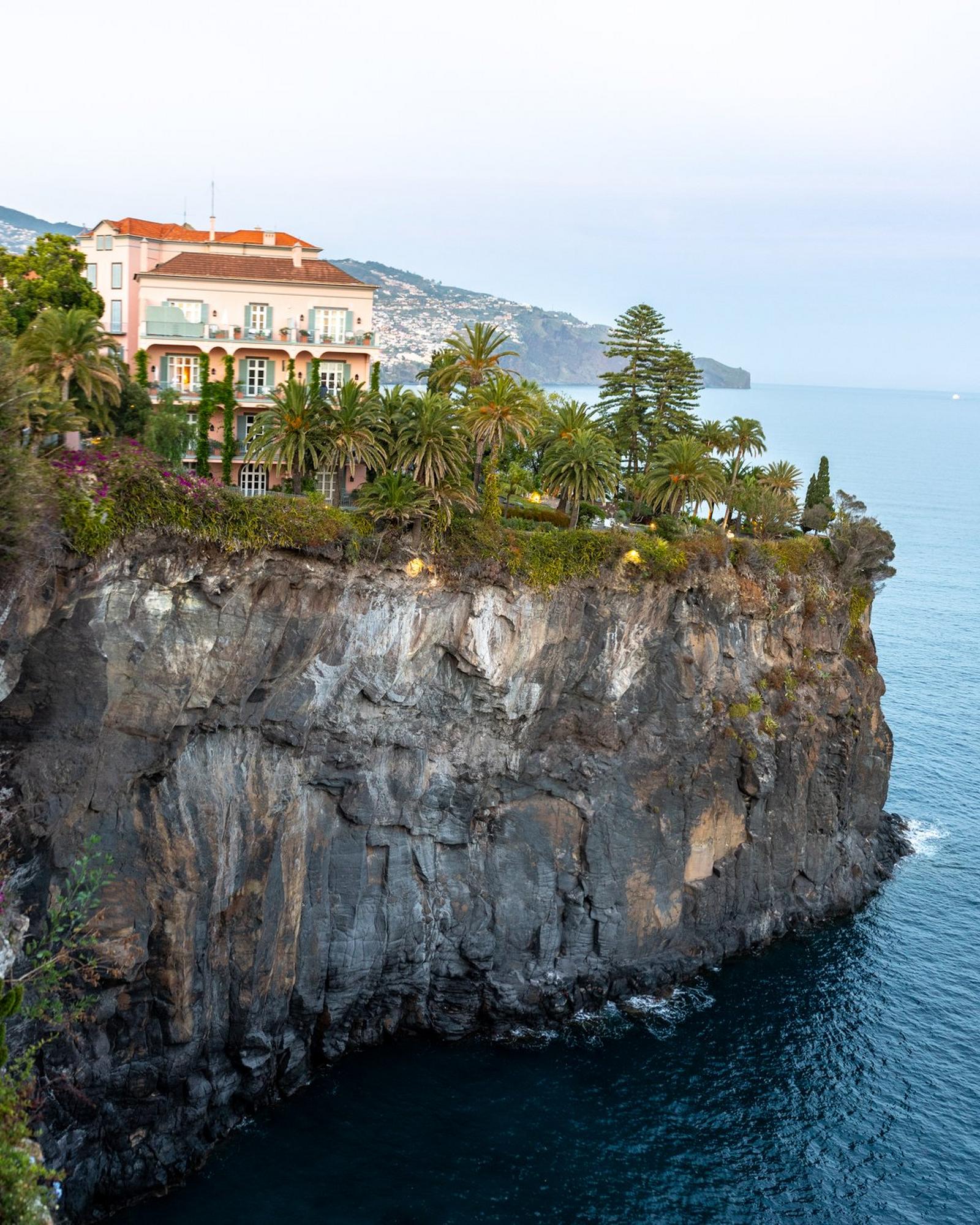 Where to Stay
Belmond Reid's Palace: The palm-shrouded salmon- and sage-colored hotel has been a seaside refuge for discerning travelers for more than a century. Winston Churchill famously wrote his memoirs in one of the vertiginous cliffside rooms. The outdoors are just as welcoming—sea decks offer sunbathing with naturally-formed privacy courtesy of rock formations.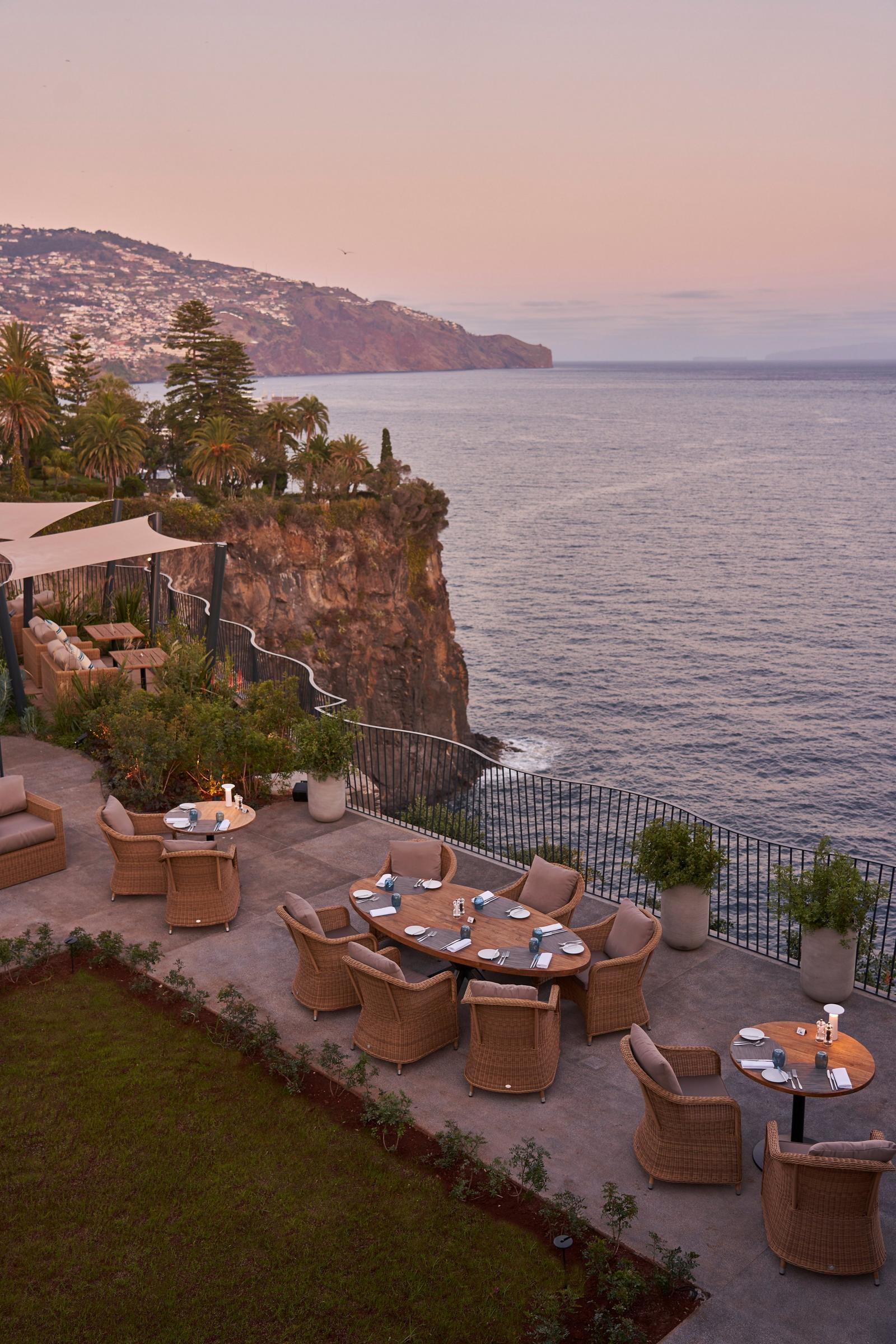 What to Eat
Avista Restaurante: The appropriately named Avista does not fall short on its sweeping views. Rosa recommends the restaurant's unobstructed oceanfront setting and fresh local produce-and seafood-forward Mediterranean dishes designed to share.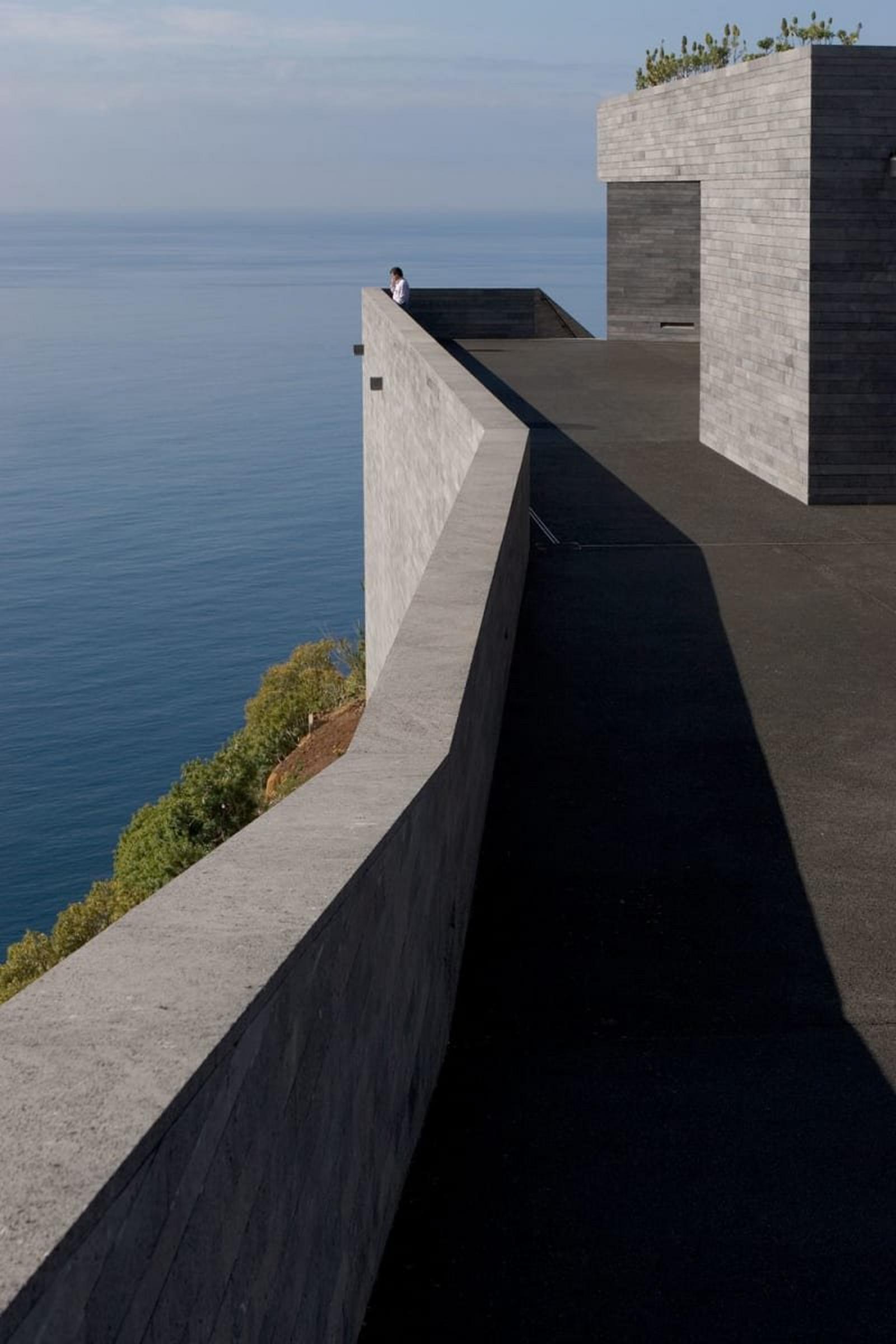 What to See
Casa das Mudas: Rosa comes to the world-renown contemporary art complex for "the mix of architecture, nature and different points of view."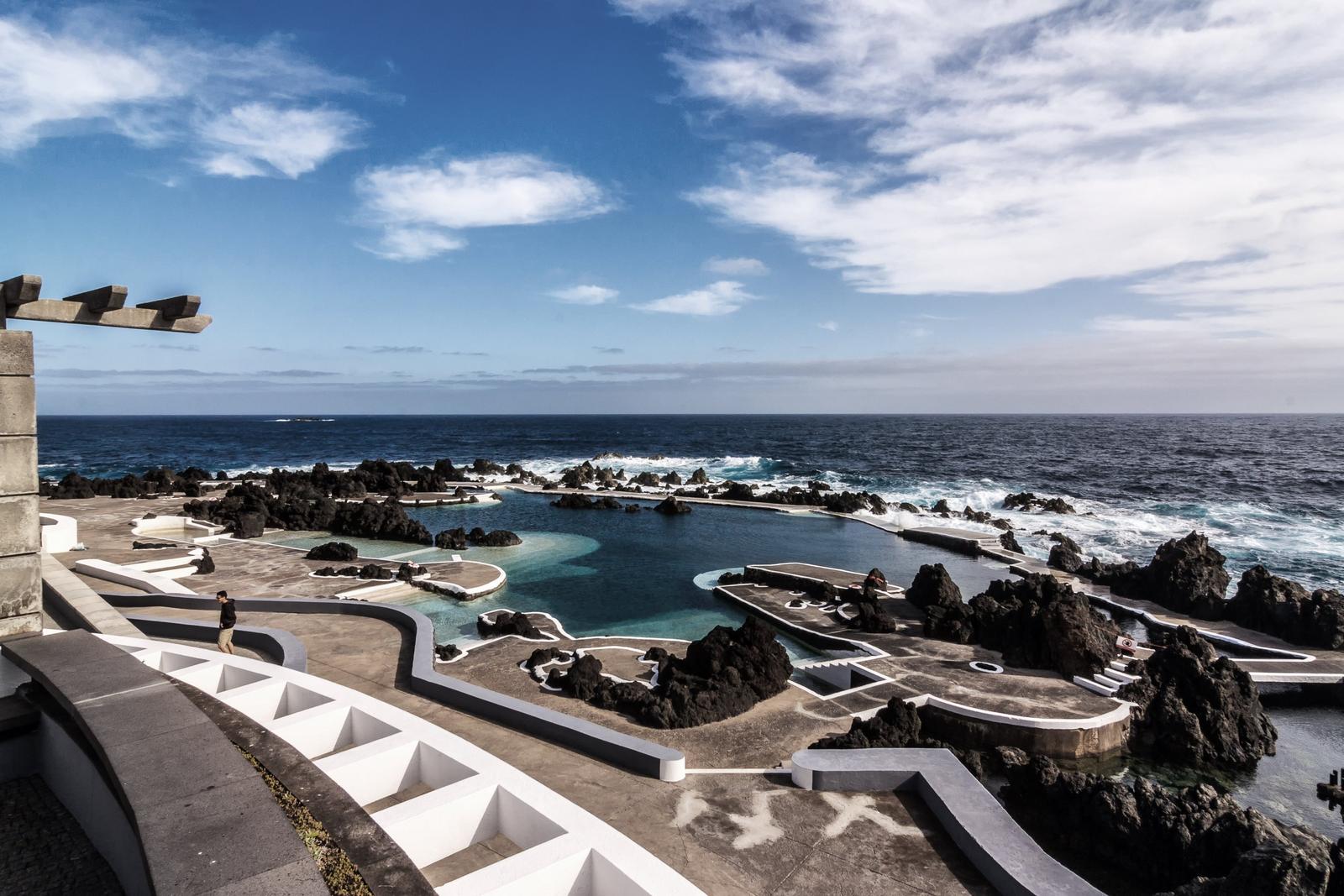 What to Do
Swim at Porto Moniz: Indulge in Madeira's paradisical setting by whiling away the hours in the natural swimming pools on the island's northwestern shore. For the more adventurous at heart, venture into the many mountain trails, including Madeira's most famous, the Levada das 25 Fontes, which weaves through the world's largest surviving laurel forest.