California Creatives: The Transformers—Photographer Kourtney Kyung Smith, The Portrait Artist
This season's California Creatives are the kind of bold, imaginary thinkers who have walked away from promising careers, forged ahead in the face of fear, or picked up the pieces of thwarted dreams to pivot toward an unknown path. For these architects, skincare stars, chefs, artists, and more, courage has been found in 180 degree turns and slight shifts in thinking. In this year of drastic change, each of our pioneering subjects offers an example of how to move forward, taking what we've learned from the past into a brighter, more authentic future.
"I recently experienced a worldview shift," Kourtney Kyung Smith reveals over the phone from her home in Eagle Rock. The photographer behind all of our California Creatives: The Transformers portraits is particularly dialed into how much even the slightest tilt in angle can alter a narrative. But Kyung Smith has more than adjusted her lens. In the past year the Southern Californian has blown open a pandora's box of references in film, launched a collection of candles with her sculptor partner, and fallen in love with her chosen city, Los Angeles. "I used to believe a simplified idea about what L.A. culture was: the Hollywood sign and women with Botox. The amazing diversity of immigrant cultures and the endless cacophony of secret subcultures in music, food, everything takes a little bit of work to discover."
Kyung Smith was raised in a religious household with limited exposure to other life experiences. Now she can't stop exploring. "There are lots of different ways to be in America—that's pretty beautiful to me. That's what's fun about shooting portraits—I love asking questions, I love connecting to people who I'm photographing and learn from their experiences and connecting to their lives." Here, Kyung Smith shares the movies that are shaping her images, the new creative project she's recently launched, and why, in great work, process is sometimes more valuable than the final product.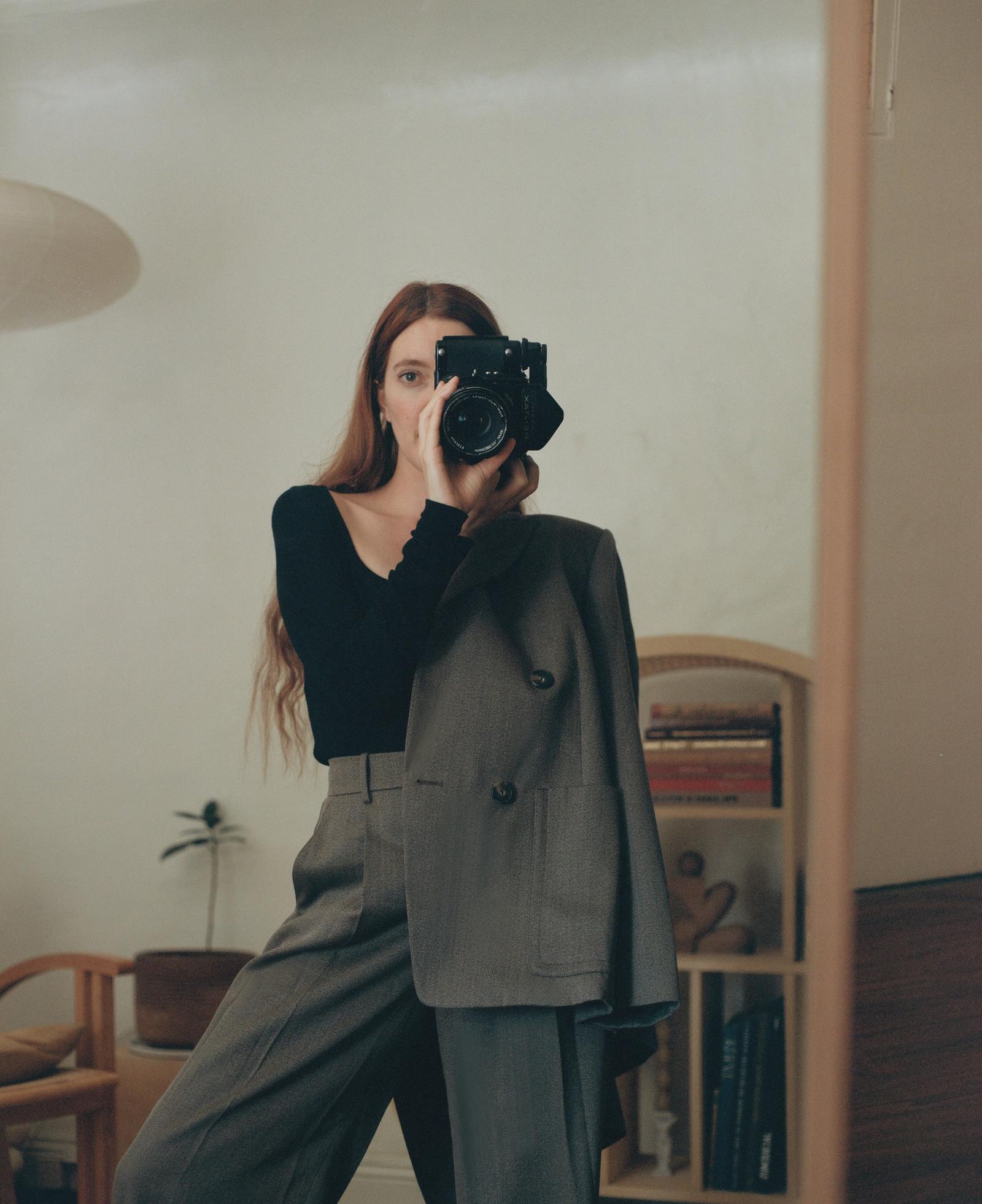 It's interesting that images weren't prevalent in your childhood, because you've become a photographer.
I grew up in a pretty religious household. I went to Bible college. Everything I was brought up on was like you don't need [media] to commune with God.
But you made art when you were young.
Art offered me a voice. I don't think the medium mattered to me, it was whatever I could get my hands on. My mom was willing to sign me up for dance, so when I wasn't in school, I was dancing 30-40 hours a week. My brother had a few instruments—a guitar and a family piano—and when I was at home I was making music. And I had access to a camera. I [looked] at everyone through a camera to allow myself distance.
If you weren't looking at other photographers, what was your work influenced by?
When I first became a professional photographer, I was really influenced by art history, so there was a lot of modernism; flattening of imagery, so it was about composition and framing. A lot of my early work was a practice in understanding California light in a way, because it's a material you're working with. It offers this contrast that can be used dynamically or to flatten and make more narrow distinctions. I'm still enjoying its mysteries. It does really influence my work. I did a couple shoots in India last year right after Diwali, so the sky was so different than it is in California. My imagery looks really different there.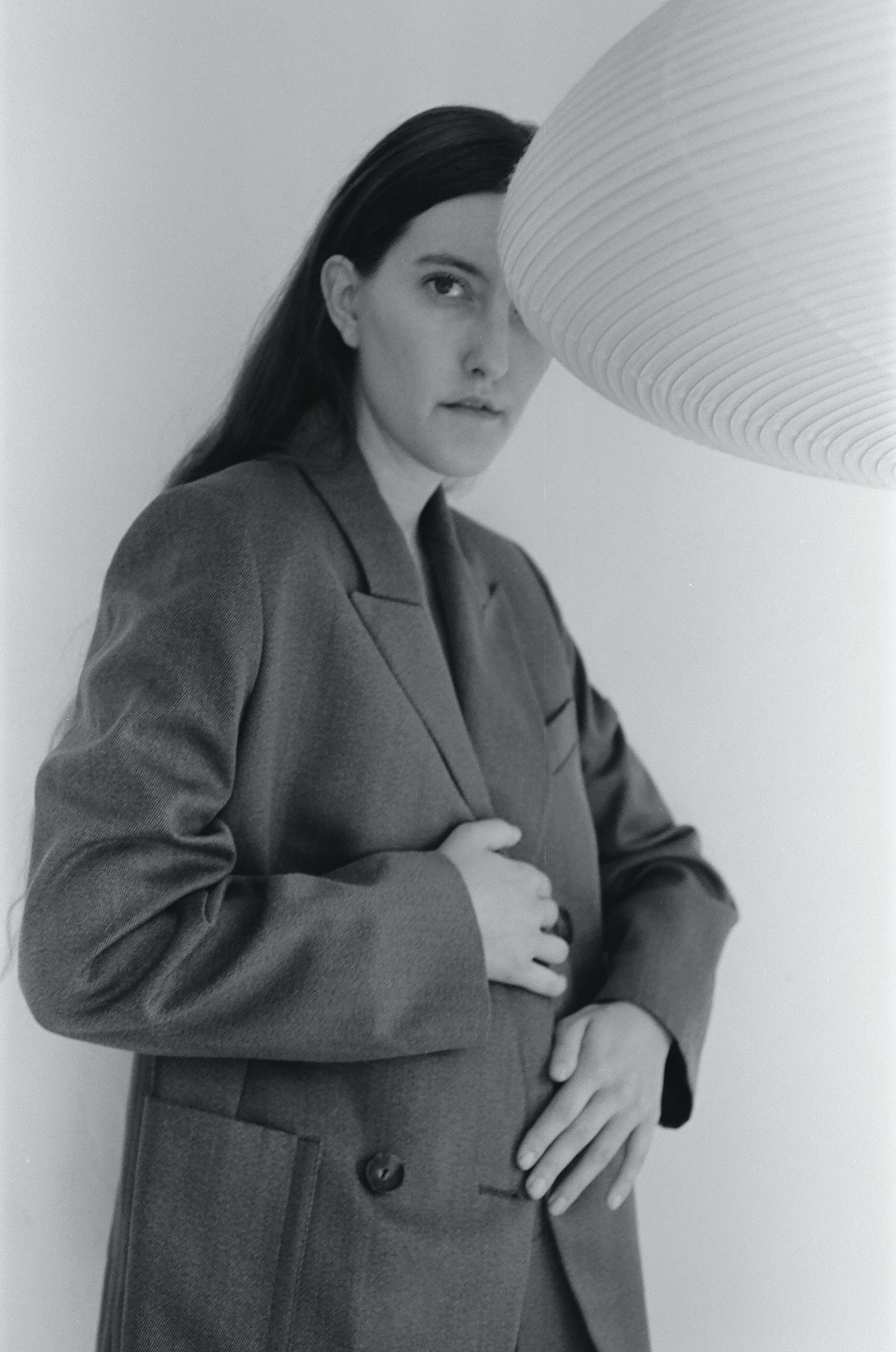 How has your work shifted?
I started self-educating in film last year. I grew up thinking films were celebrity-venerating systems. I didn't know about film as art. I found the Women in Film Instagram account and started doing a bunch of research, following one bread crumb to another: watching one [Akira] Kurosawa film and then five more, then Yakuza films, then following that to the Thai filmmaker Apichatpong Weerasethakul. I've been watching a lot of Les Blank films over quarantine.
Where do we see movies in your work?
It helped introduce a sensitivity to expression and blocking that's more nuanced. With cinema you're considering so many different aspects of a moment. Taking influence from a three dimensional moving picture complexifies [a two-dimensional] image and makes it feel more layered. I'm interested in bridging the gap between what someone presents and what they mean; between what someone communicates and what they're trying to say.
Is film something you'd ever consider?
I made a decision last year that I'm pursuing film in the future at some point. It could be 30 years from now. I'm a pretty slow-burning candle so when I make a decision about something, I start slow and try to absorb everything I can to feel confident. I only started calling myself a photographer a few years ago.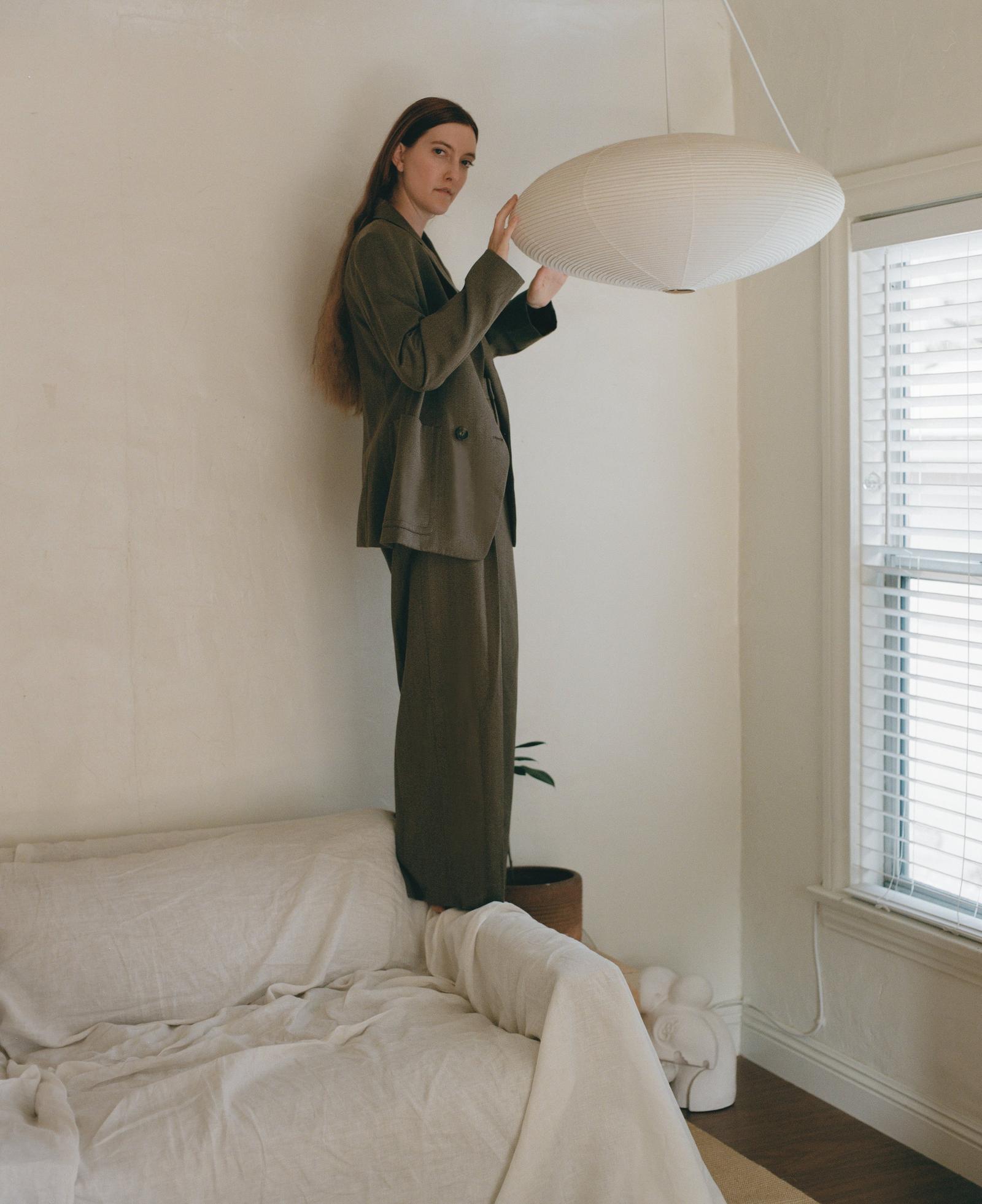 What changed for you?
I think I started fully embracing photography once I was introduced to film, the analogue photography style, not movies. Something clicked for me that it was a tactile object. I didn't feel connected to the process of digital photography. Through the manual processes of processing and scanning, there's this kind of magic reveal that happens. I think that helped awaken that excitement for me. At the end of the day, when you're picking your career, you need to be able to commit to the process of it. That needs to be the most fulfilling part for you, because sometimes you don't love what you make. If you don't love the process, it's going to be hard.
What made you decide to launch Common Body, your art and home goods brand?
[My partner Nate and I] launched it for the first time in 2016 with some furniture we designed. We relaunched Common Body in 2019. Nate quit his graphic design job and has been pursuing sculpture. We wanted to have a place where we could make art that was community-facing that was not just highbrow and meant for private collectors. He loves the idea of making handheld objects that can be lived with. I came up with the idea of making candles last year because I wanted them myself.
And that's just one of your many creative outlets.
I don't love revealing all of the different interests that I have. It's not culturally normal in my generation to be experienced in [so many different creative outlets], but I really appreciate it. I'm [making music], working on a screen play and I'm doing improv sketches tonight! It's endless. People who are close to me in my life are exhausted by this [laughs], but during quarantine I've begun to have more ownership over it.