California Creatives: The Transformers—On-the-Rise Architect Jerome Byron
This season's California Creatives are the kind of bold, imaginary thinkers who have walked away from promising careers, forged ahead in the face of fear, or picked up the pieces of thwarted dreams to pivot toward an unknown path. For these architects, skincare stars, chefs, artists, and more, courage has been found in 180 degree turns and slight shifts in thinking. In this year of drastic change, each of our pioneering subjects offers an example of how to move forward, taking what we've learned from the past into a brighter, more authentic future.
You don't have to be a Los Angeles native to feel its spirit distilled in architect Jerome Byron's work. It is laden with place. Stints as a resident all over the globe make its way into his materials and palette; the cement of a curved bench echoes skating routes around New York and Berlin, a nail salon's gradient wall of color is an Ojai sunset by way of Ouagadougou. It's this ability to marry the essence of place and that of his client (be it a brand, family, city, or billboard-topping recording artist) in physical space that has won the young entrepreneur international attention, and an ever-rising list of projects for increasingly bold-faced named patrons. From his studio in Echo Park, the architectural wunderkind talks about experimentation, failure, and why architecture is pointing toward an optimistic post-COVID future.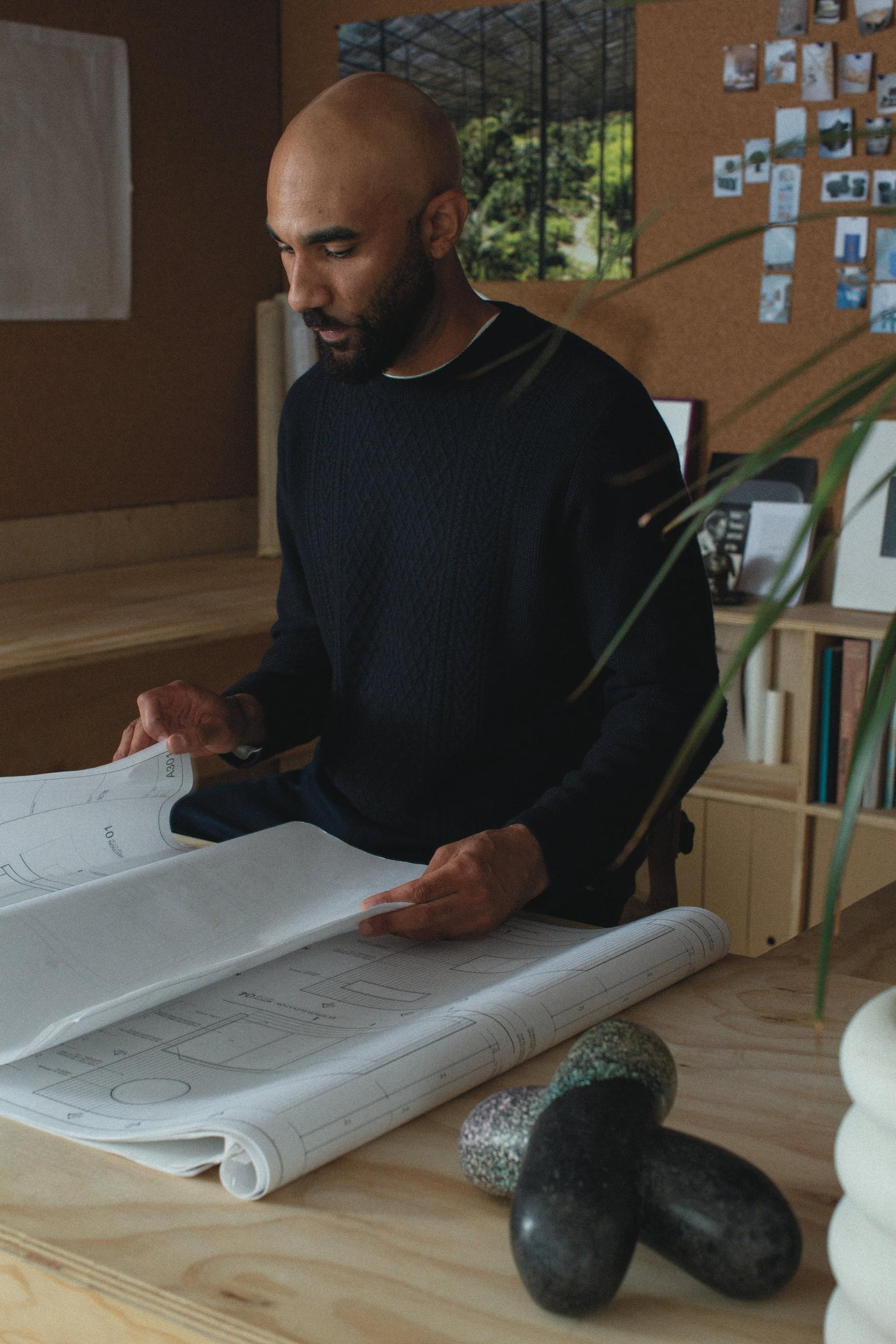 You grew up on the East Coast, trained at Harvard, and worked in Berlin. How did you end up in L.A.?
The West Coast was a place that I didn't know and it felt like a major cultural driver. It would be really good, I thought, to have a handle on the East Coast, what life is like in Europe, and see what the Southern California and West Coast experience is. My girlfriend had gotten a job in L.A., so on a little bit of a whim, I applied for a job with SOM (Skidmore, Ownings & Merrill), got it, packed my bags and moved here. That was six years ago. I would say in the last maybe six months, I've started to think of L.A. as home. It's a really amazing place to be a creative person.
How so?
From a straightforward practical way. For what I do, which is physical human-scale objects or spaces, it's great because there's a person for everything who can fabricate anything. The amount of resources and trades—if I'm working on a house there are so many kinds of contractors and with various expertise. There's an efficiency and expediency here.
I think of your first solo project, the nail salon Color Camp as a very California project, especially its gradient wall of color in shades you only find in California sunsets.
I remember driving up the coast to Santa Barbara or Ojai while working on that project and seeing the sunset—thinking about how beautiful it was and that it would be very cool to see that color gradient somewhere.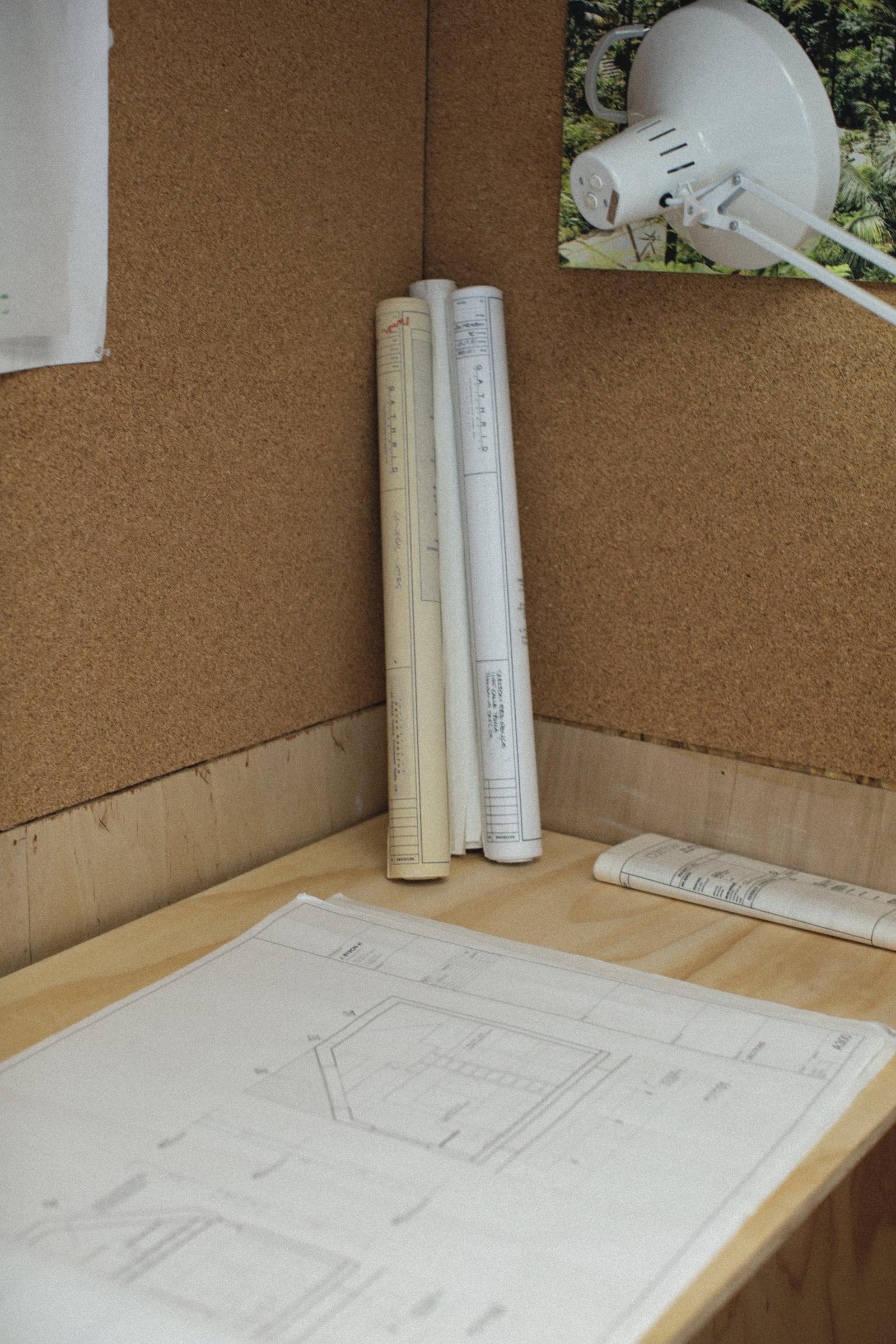 Is your love of color something you discovered in L.A.?
I grew up painting, loving color generally. But you almost forget about color in school. My major criticism of architecture school is that there's no color theory class. How you would represent buildings—they were always these flat, white, sterile, muted things. It indicated to me that people were only concerned with form. It lacked this human thing.
My first studio instructor in graduate school was Francis Kéré. He's West African and we worked on a site in Ouagadougou. I was lucky to have him. He's a very colorful guy. It wasn't until I had him as an instructor that I was like, "Oh right, color is a thing." Over the last 3-5 years, I've been more confident about color, what I like and don't like. There's the Pantone color of the year, [laughs] but there are also colors that are timeless. I'm also developing that in my own head: what I like and don't like. Color Camp was a really bold move for me.
I hesitate to say that [how L.A. influences my work is] an explicitly aesthetic thing. It's more that I can run to a million hardware stores, I can get this thing fabricated really quickly. It's very DIY. I love making mockups, and it often yields a rough or crude work. I associate that with California. Very "make a decision and move on." I can't say that's everyone's experience, but that's definitely mine.
How has your experience in New York and Berlin shaped the way you approach your work?
To me, New York and Berlin have this sort of grittiness and rawness. I think of concrete brick and metal when I think about those cities. And even just skateboarding through those cities, there's a materiality that I love and I think I try to bring into my work as much as I can to maintain this sort of rawness. When I work with furniture and architecture, I try to approach it by being honest about expressing the material versus an engineered product.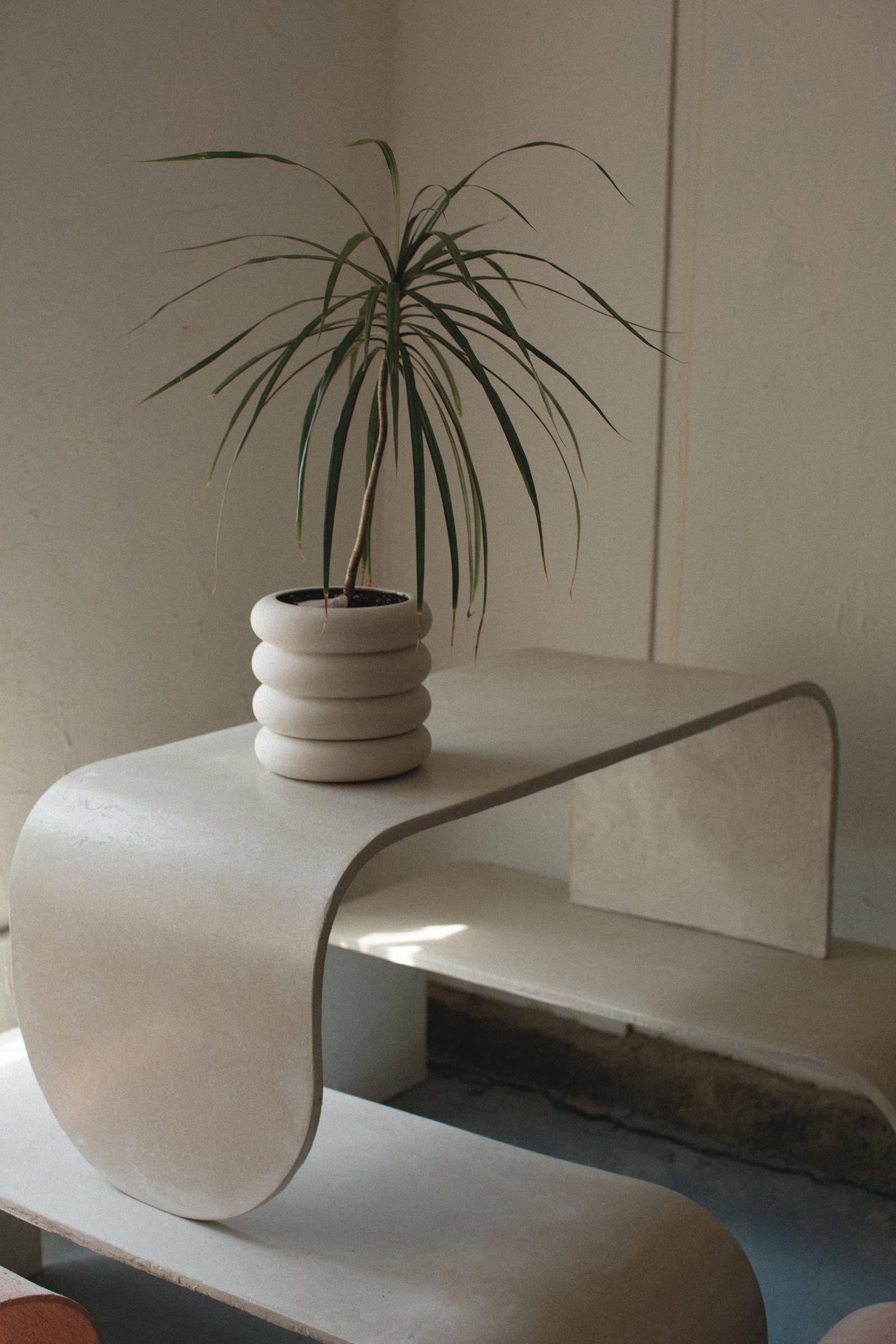 That seems to be the way you approach building furniture, too.
Mostly the furniture comes from my own weird art projects that I do in a vacuum. It's for nobody else but myself. I just want to explore these ideas. There's an honesty to the material but there's an architecture nerd part of me that wants to manipulate the materials in a way too, like the glass fiber reinforced concrete benches and stools for example. It was a prompt I gave myself. I was really into the idea of indoor concrete furniture. Concrete is extremely heavy so you don't see a lot of indoor concrete seating. But it became this exploration of how it would be possible. I researched lightweight concrete, experimented with glass fiber reinforced concrete. It's basically like baking a huge cake, trying different recipes to get the material as thin as I could. Those projects are really fun because, I love what I do, but there's a grind to it. Furniture offers a bit of a break.
Speaking of the grind, your first project is about to be featured in the January issue of Architectural Digest, your work has toured around the world in set designs for a major musician, and you're about to move to a larger studio to meet your firm's meteorically-rising demand. What was your experience when you first went out on your own? Were you confident?
It was a little bit of a struggle for the first six months or so. There were a couple of start and stop projects. I was like, "Why did I quit my job? Who do I think I am? This was stupid." I had a panic. These little tiny jobs that were insignificant and weren't cutting it. I ended up taking a few freelance jobs I wouldn't necessarily have chosen to put out in the world to keep me afloat. With [the musician], that was the first real big break. Two years ago, I got a mysterious email from the assistant of someone [that] their boss wanted me to help with their house.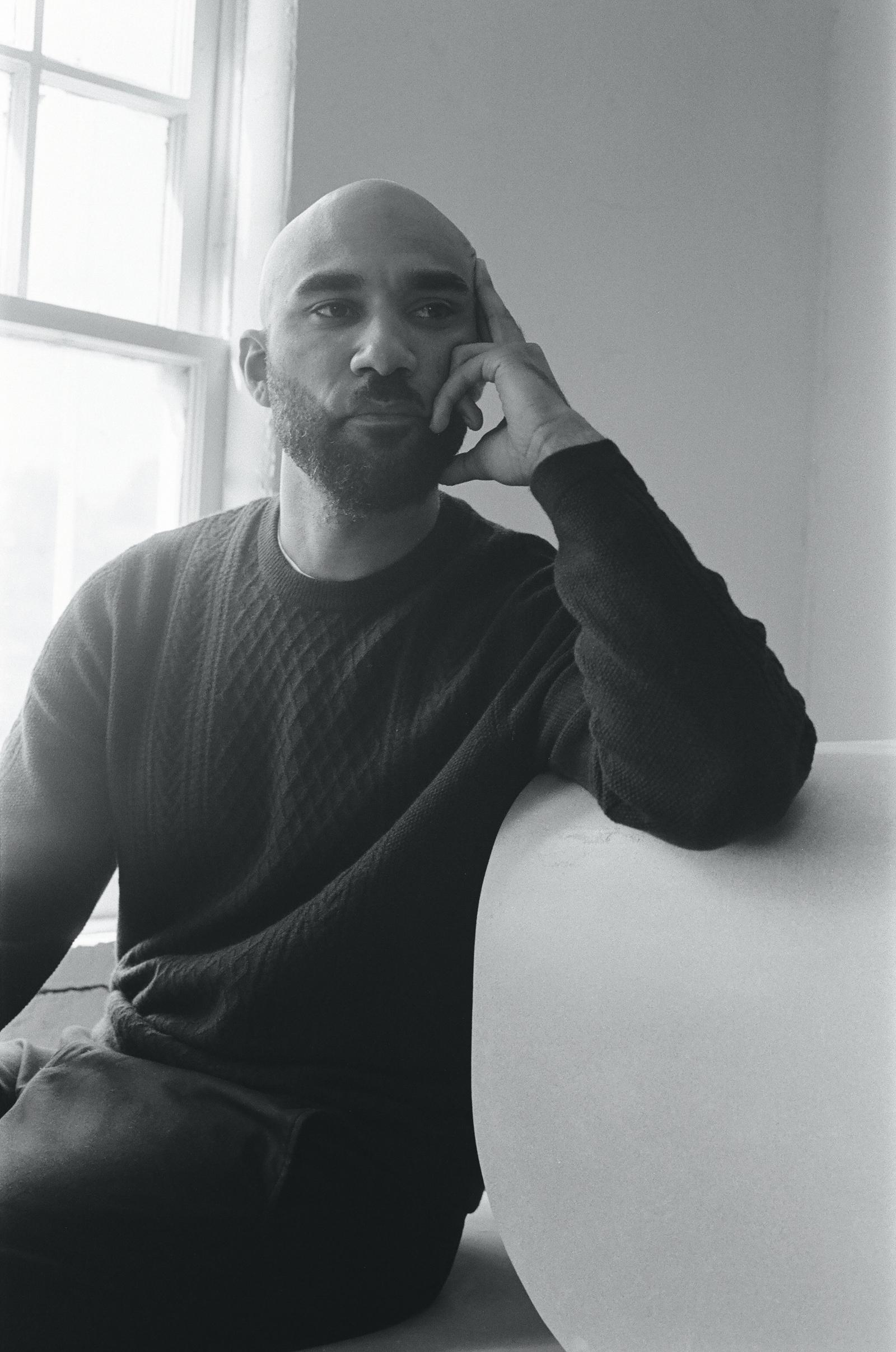 You've described your quarantine workflow as full steam. This is really exceptional considering how badly public and shared spaces, which is so much of what you do, have been suffering. Have requests fallen off or is there an overall sense of optimism that things will be back to normal?
It's definitely the latter and a mix of this survival mentality that I think is shared with people I work with in different trades. There's an urgency to move forward and keep the momentum going because no one knows when that path is going to dry. There's definitely this optimism, too. I think people have been betting on everything turning out okay versus just pulling the plug on a project that has been in development.
Have projects had to change because of COVID? Does the way we participate in space change?
One question we are facing is how do you immerse yourself in the space if you can't touch things? The project I'm working on now, we wanted to make very ASMR. We want to have this immersive space. How do you do that? Digital elements and projectors, so you're not actually engaged with anything physically but it's a sensory experience. It's tricky.