The Art of Slowing Down: In Conversation with Mariah Lyons
If you wander the path of holistic wellness, you'll discover the healing practices of Mariah Lyons, a seasoned lifestyle coach trained in Western herbalism, meditation, breathwork, crystal healing, intuitive channeling, and Reiki. Mariah is a passionate guide who practices her teachings daily, with a strong belief in the art of slowing down and the quiet power of intention and focus. To celebrate the spring equinox, we invited Mariah to teach a crystal healing session at Vince Pacific Palisades for clients familiar and newly curious alike.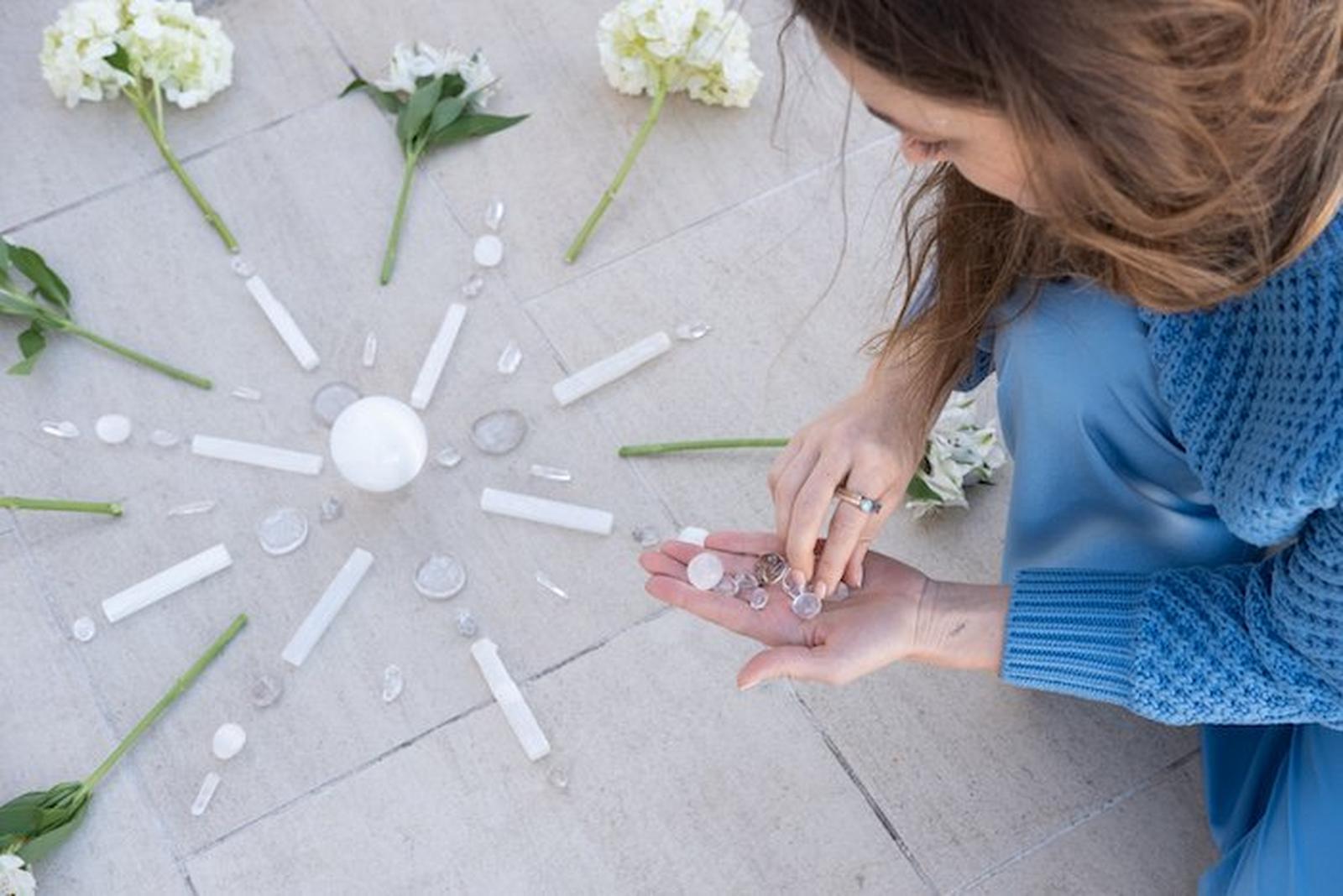 You grew up in Utah. How did your surroundings influence your career path?
I grew up with in the mountains so much of my childhood was spent barefoot and outdoors— running around climbing trees, eating vegetables from our garden, camping, and hiking. We were very much in an intimate relationship with nature. We would often collect crystal geodes from the desert and I remember going to rendezvous in the mountains where artisans and traders would sell crystals and leather goods.
I had a hard time sleeping when I was younger, and my mother would do guided meditations with me to help ease me to sleep. There was a strong sense of connection to nature and beyond in our house, it was an innate relationship, which I didn't fully appreciate or realize until much later. Truthfully, it wasn't until I moved to New York City, upon graduating high school, and felt surrounded by the city streets that I fully appreciated and understood the importance of being immersed in nature.
What prompted you to move to California?
I moved to California in a very roundabout way. I was living in New York City and had gone to London for a weekend to visit a friend. The country house where we were staying caught on fire. A powerful force woke me, and I was able to rouse my friend, so we could escape. Instead of going back to New York, I headed to Los Angeles with a girlfriend. It was truly on a whim; I was probably experiencing post-traumatic stress from the fire. I wasn't planning on staying in LA for more than a year, but one thing led to another. I've been here ever since. Looking back, the fire and its residual effects provided me with an intense spiritual awakening and blessing.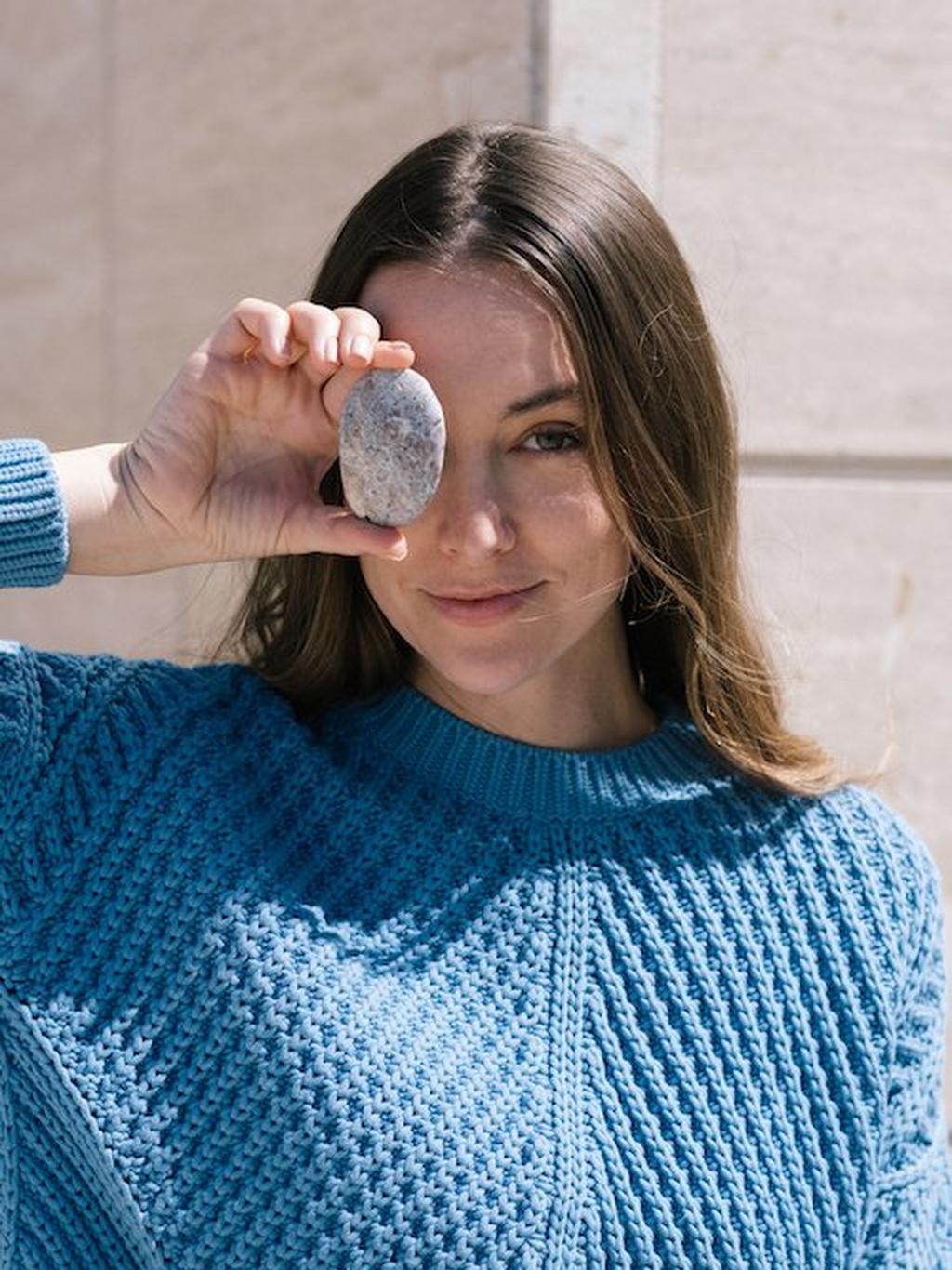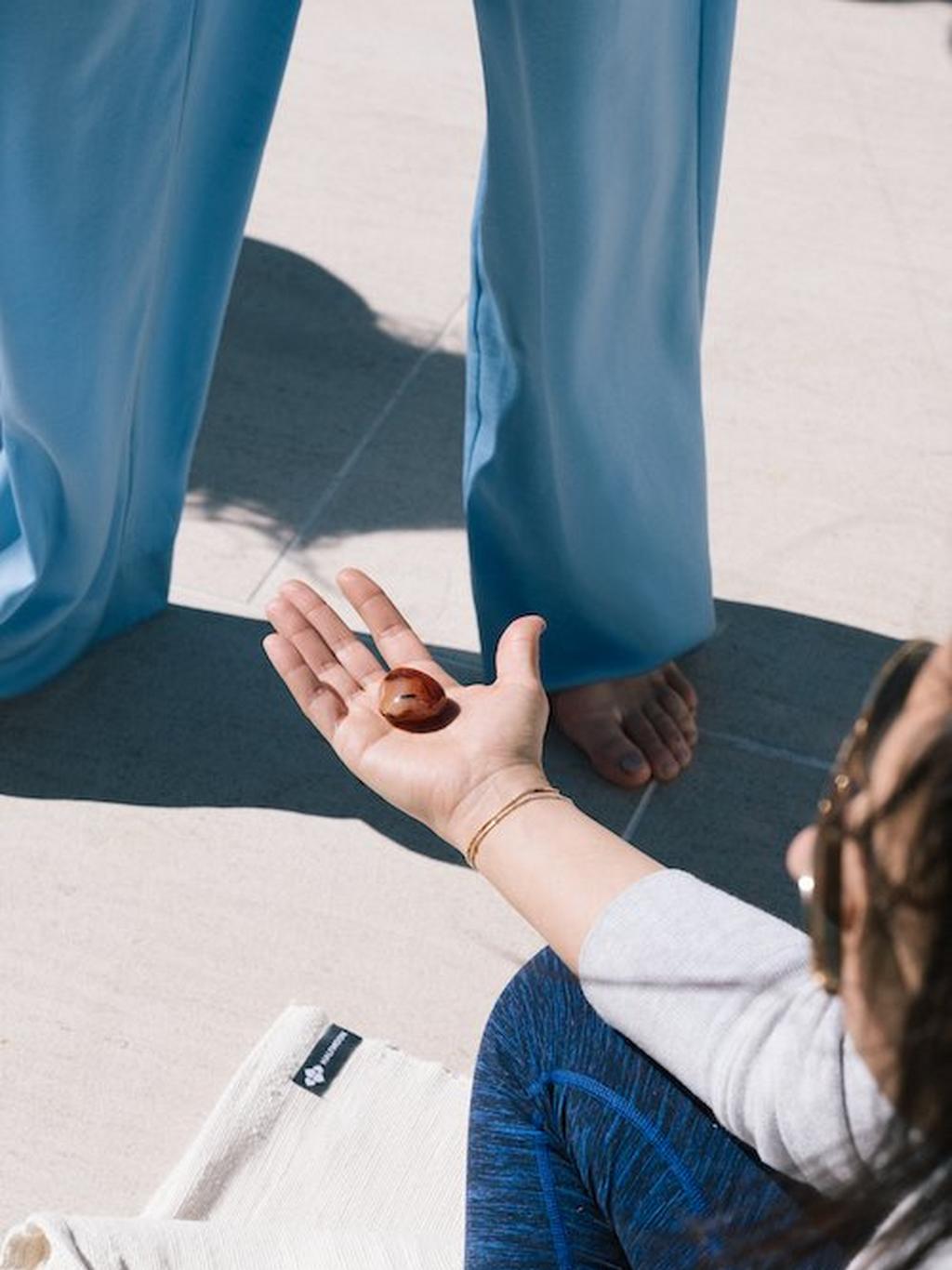 How do you make time for balance and healing in your daily life?
I wake up every morning at 5 am and give myself an hour to meditate, channel, do breathwork exercises, and stretch before starting my day. I've found that if I don't do it first thing in the morning, the day slowly gets away from me, and I'm not as clear and centered. Meditation, for me, is like food or water: I need it to function at my best.
Can you speak to how crystal healing, in particular, has enhanced your life?
Crystal healing has introduced me to parts of myself that were dormant for some time. It's intuitive work and, in listening to the subtle cues from my body, the messages I visually and audibly receive have opened me up. I feel and relate to each crystal so differently, so it's almost like having all of these different friends that you can call on when you need advice, healing, comforting, or a pick-me-up.
Do you have a favorite?
The first crystal I truly fell in love with was a Labradorite. I remember meditating with it for the first time—my consciousness opened up in a way that I hadn't experienced with other stones. I meditated and worked with that stone for about six months. I'm currently working with Lapis Lazuli, Kunzite, and my always-on-hand Lemurian Shaman Heart Stone. Each stone aids in accessing aspects that already exist within. The Lemurian Shaman Heart, for example, helps me call on an empathetic aspect of myself that is needed when teaching, holding groups or working one-on-one with clients.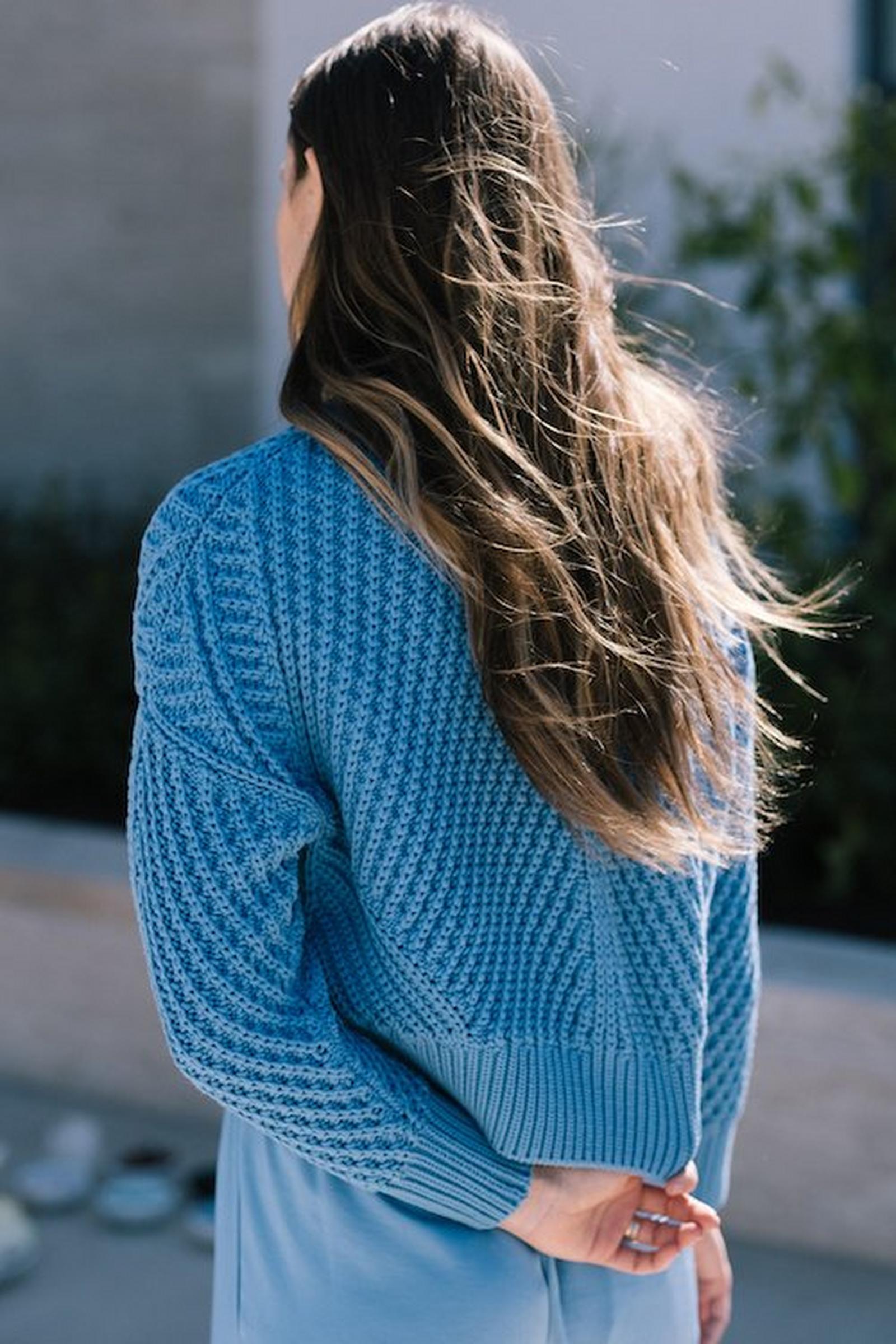 How do you connect and communicate with skeptics?
I invite people to keep an open mind and try to approach healing in a curious, child-like manner. That way, they allow themselves permission to play and explore while following their intuition as they familiarize themselves with the stones. We tend to let the left side of the brain come in and criticize but it's not even about the crystals—they graciously help facilitate an exploration of self—it's more about delving into deeper parts of the self and being open to discovery. There are a few stones with "loud" physical vibrations that most people can physically feel when they're holding them—these are my favorite to use with skeptics as I've often watched their eyes widen as they sense something inside of them shift.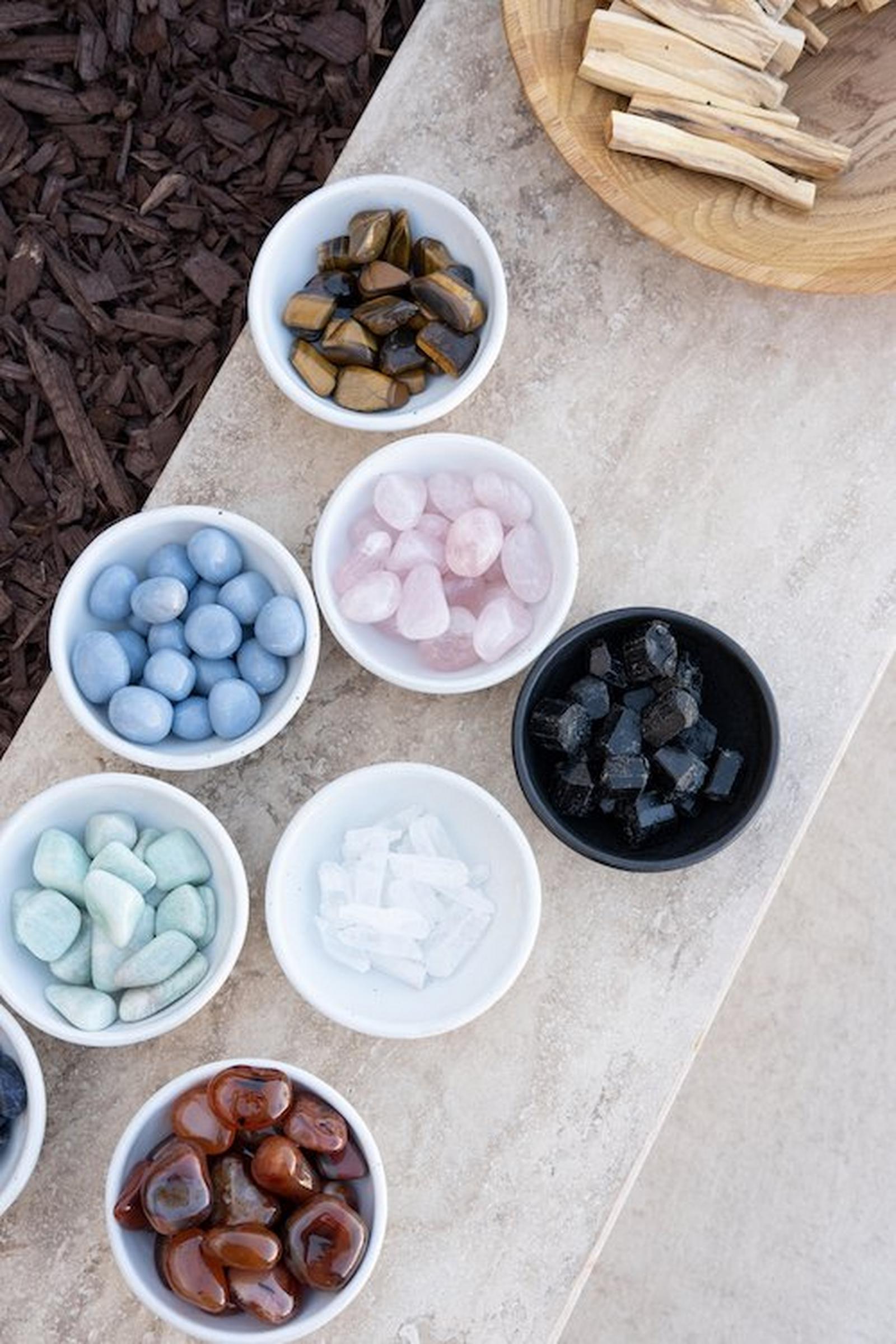 Is there one thing your clients ask about most?
People always ask what to do with their crystals. They mention that they have them, or love the look of them, but don't truly know what to "do" with them. To that, I say, "you are already doing it," meaning that they have chosen their minerals for a specific reason, consciously or subconsciously, and simply having them around can make a difference.
Like any relationship, working with crystals and deeply understanding them takes time. It needs to be cultivated, cared for, and patiently allowed to develop.
What connects you to the Vince brand and inspired you to work with us?
I have been a fan of the brand for a long time. Vince creates pieces that are forever staples and can be worn from season to season. An element essential to living in California. My favorite thing about living here is that just outside of Los Angeles is the desert, the mountains, the rolling hills of Sonoma. A wardrobe that embodies this natural flow and ease of transitioning between environments is paramount. I appreciate clothing that can take me wherever my path leads. Quintessential California lifestyle.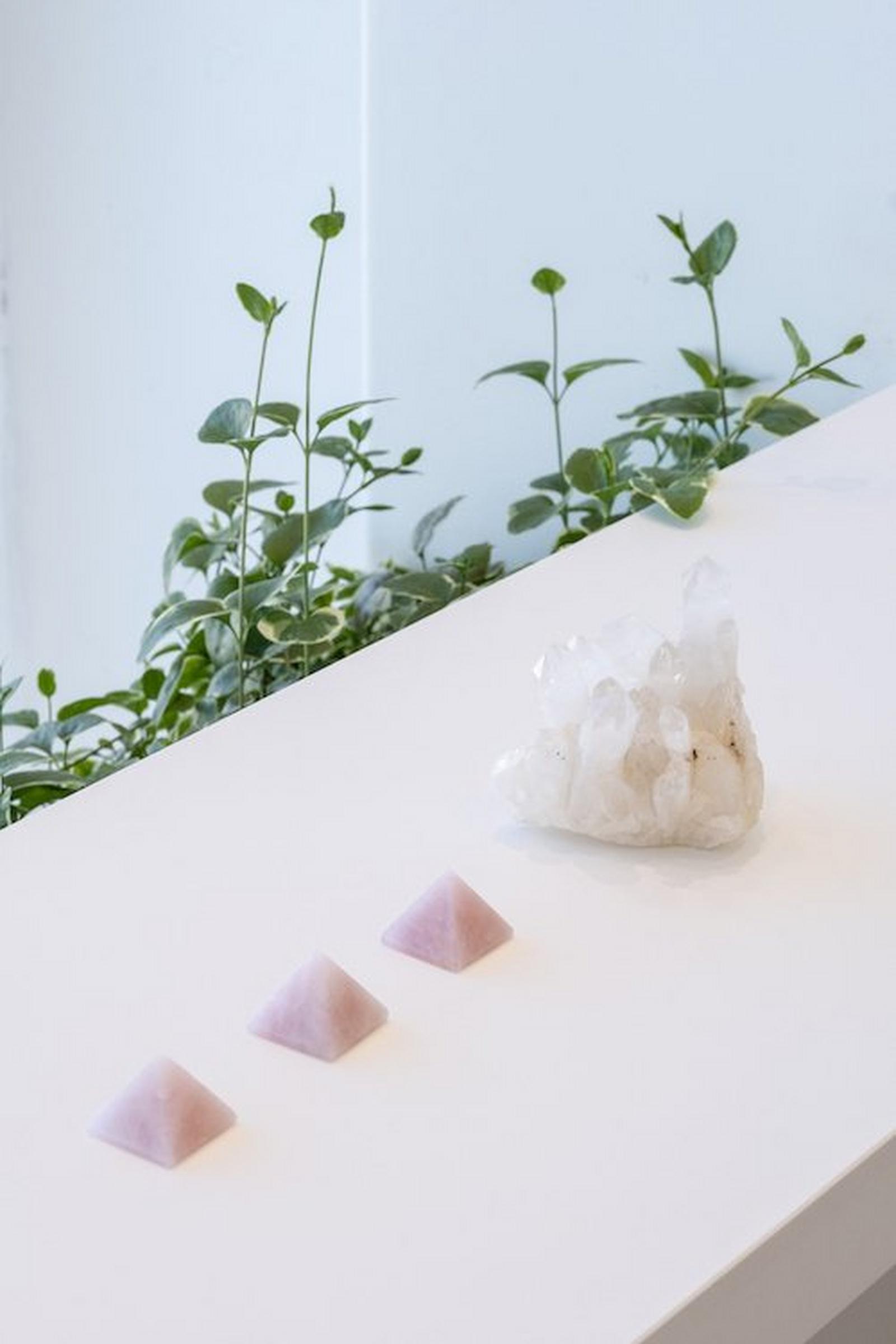 Can you share some notable takeaways from your healing sessions at Vince in the Pacific Palisades?
Well, first off, the new space in Pacific Palisades is absolutely stunning. It was so fun to create a crystal workshop in that environment. We had clients from the community and beyond and everyone left excited to work with the new stones they received. I love facilitating someone's first experience with crystals as well as helping to further a seasoned crystal lover's connection to the stones.
One guest messaged me after the first session to tell me that she's brought her stones home and put one in her son's room. He had been having a hard time sleeping and now, since she's incorporated the crystal, he is sleeping through the night. It's amazing what such small adjustments can do to help facilitate balance and healing.
Is there anything you'd like to share with those of us who could not attend the workshops?
Crystals meet you where you are and help bring you to where you are going. We can't passively sit back and rely on them to fix everything, they require us to step forth with action into our dreams and toward our goals. They allow us to access the energy we already possess within. They are incredible allies and tools on our path of self-exploration and expansion into the highest versions of ourselves. It doesn't hurt that they're absolutely gorgeous and never cease to amaze me with their intricate shapes and colors.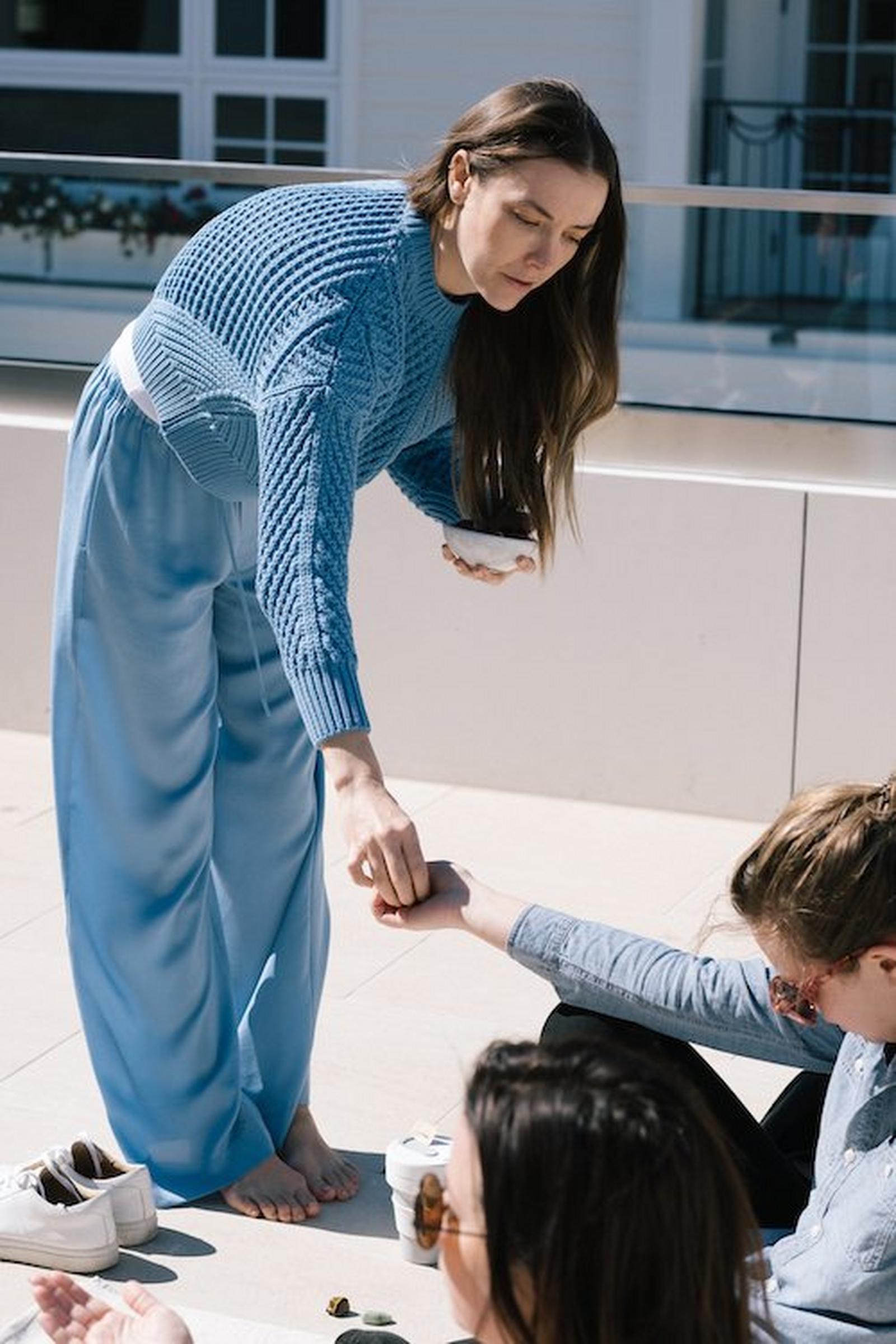 Interested in experimenting with minerals? Mariah's picks for beginners are below—a selection of stones key to building a strong foundation for a lasting relationship:
- Rose Quartz: For harmony between the body and the environment - Citrine: To foster feelings of self-empowerment - Black Tourmaline: For energetic protection and to balance electric and magnetic fields created by electronics - Angelite: For overall balance and healing - Clear Quartz: To amplify the energy of all other stones and intentions; for clarity