Back to Top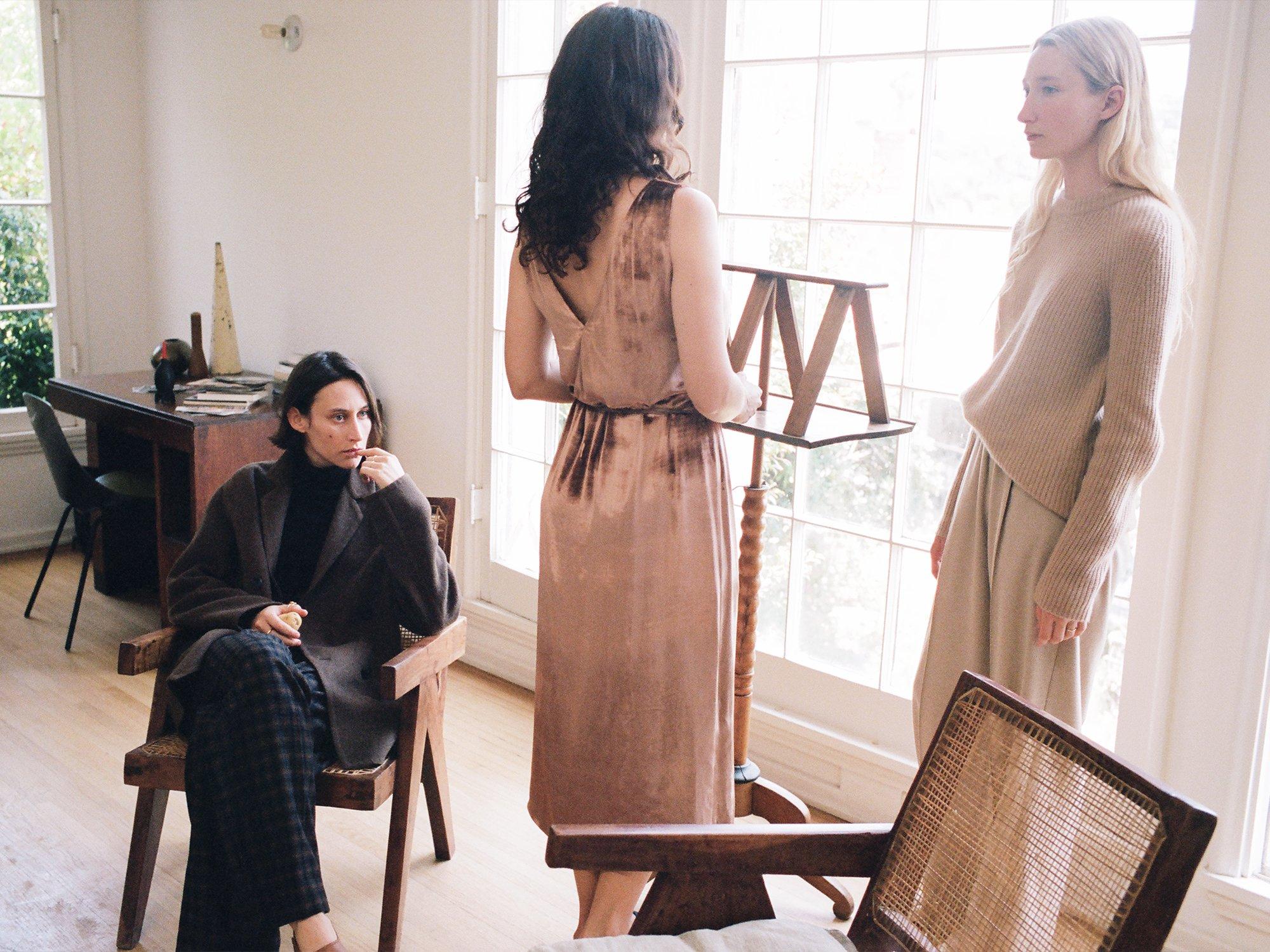 Celebrating
California
Creatives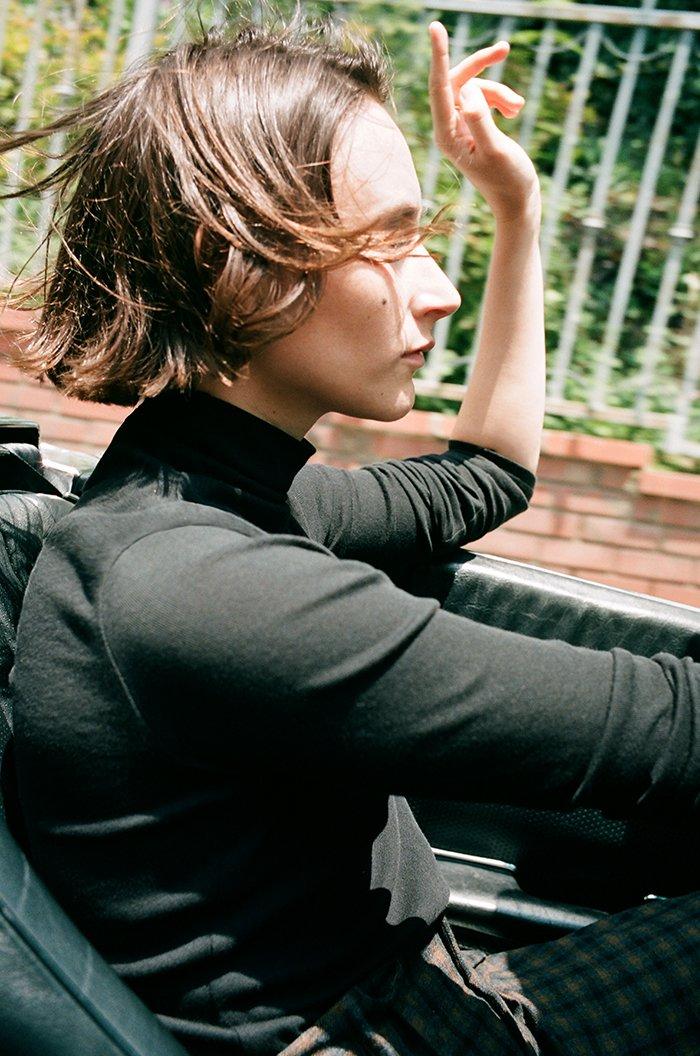 Words by Christopher Bollen
The whole world dreams of California. It is a state — psychological as well as geographic — built as the imaginative reservoir of romance and freedom, of unbridled prosperity and endless self-reinvention. You make it to California and you turn to gold. That's always been the terrific paradox of the West: the lost come to be found, and those who have lived too safely come to get lost. In every sense, California represents the American Dream for Americans. It is America at its most epic and possible.
The California of today offers its own particular refuge for our latter-day creative pioneers. The mix of high culture and vast nature, of spiritual bohemianism and wish fulfillment, evokes a perpetual sense of optimism — even idealism — that doesn't grow as easily anywhere else. Everyone in California is here for the same reason: to find their better selves. But how did they come to make a home here? Why California? What first brought them? In the spirit of honoring our own creative community, we collected the odysseys of our season's nine dreamers to find out how they reached this shore.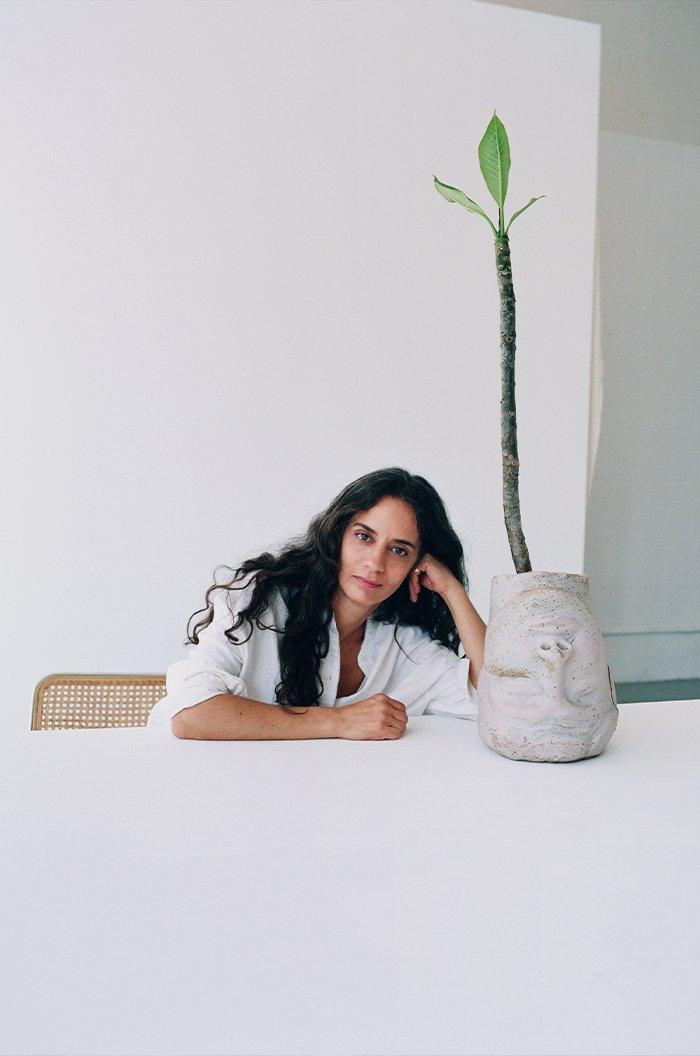 Carmen D'Apollonio, Ceramic Artist
Wide arms and plenty of elbow room
It took winning the lottery to get to California. Born to an Italian family outside of Zürich, Switzerland, she spent her early adult years working in New York City as an assistant to a prominent artist. Eventually, after a decade on the grind and hustle of Manhattan, she felt burnt out. As her visa was about to expire anyway, she decided to give up on America and move back to Zürich. But it was there, by a strange magic, that the seeds of her future fell into place. First she enrolled in a ceramics class and found her medium. Then she entered the U.S. Green Card lottery, beat the odds, and won.
Now, suddenly, she could live anywhere in the United States she chose. The West Coast was calling, with its endless open space and feral promises. California felt like the great unknown, and she had always lived by the motto, 'no risk, no fun'. It represented freedom — it meant life uncaged. She flew direct from Zürich to LAX. The sun and coast opened before her like the warmest welcome. It reminded her of Southern Italy, the home of her ancestors. But even more, California offered freedom on an artistic scale. When she decided to do ceramics, her plan wasn't to create subtle, quiet forms like bowls and cups. She wanted to make big work, crazy work, vessels and structures that required wide arms and plenty of elbow room and large, industrial kilns and wild thinking. Eventually she found a storefront studio in Boyle Heights. But before that, she'd carry her materials into the large open garden of her apartment in Glassell Park, covered in native plants and succulents, and make artwork outside under the sun.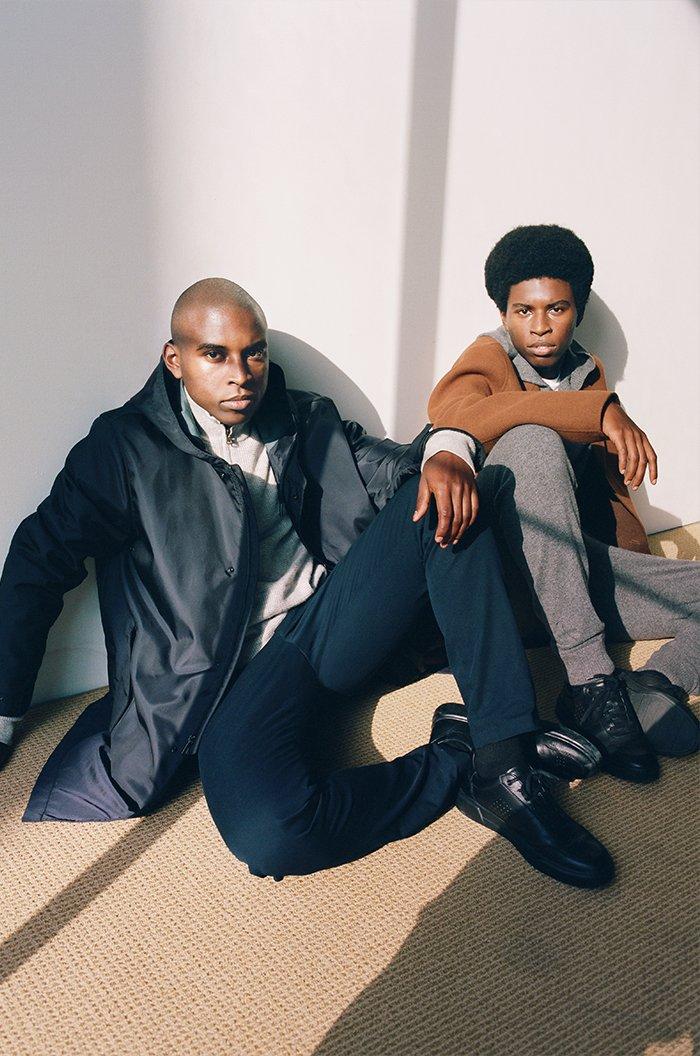 Jalan and Jibril Durimel,
Photographers and Filmmakers
five minutes apart
The twins are travelers. They were born five minutes apart in Paris, France, and moved to Miami not long after they started walking. For their high school years, they found themselves on the Caribbean island of Saint Martin, two French boys with American accents who shared little in common with their fellow classmates. Dreams of California often stem from a sense of feeling out of place. It was here, on Saint Martin, that the two brothers became enthralled with film. They watched movies and television shows and music videos and amateur clips on big and ever-smaller screens. Soon they didn't just want to watch. They wanted to be a part of it, to make their own footage, to cast their lens on scenes and people and situations that hadn't been captured before. At sixteen, they made a series of comedy skits, uploading them onto YouTube. Their mother encouraged them to go to the world capital of film, all the way to Hollywood, dream city — she filled out their application forms for film school. There they went, at eighteen, with only each other and their ambitions, to study their craft in Los Angeles. They remained enrolled only long enough to get their bearings. Then they struck out on their own.
California wasn't love at first sight — at least not love for the fast, easy scene that Hollywood was quick to sell them. They had to struggle and dig to discover their own place in the city. For the first few years they worked commercially, garnering attention and praise for their idiosyncratic video and photography editorials. Now, at twenty-five, they've switched track and ventured into visual art. It's a far riskier practice, and even in warm L.A. it can be a tough, cold gamble to find money and support. But they've built their own lives in this town before, and it wasn't the kind of lives that came prepackaged. They've learned the trick of turning a frustration into possibility. Take driving. They used to hate the traffic. A traffic jam used to annoy the hell out of them. But they've rewired their response. A highway clogged with cars now carries the option of being a moment of serene meditation. They figured out how to flip the script.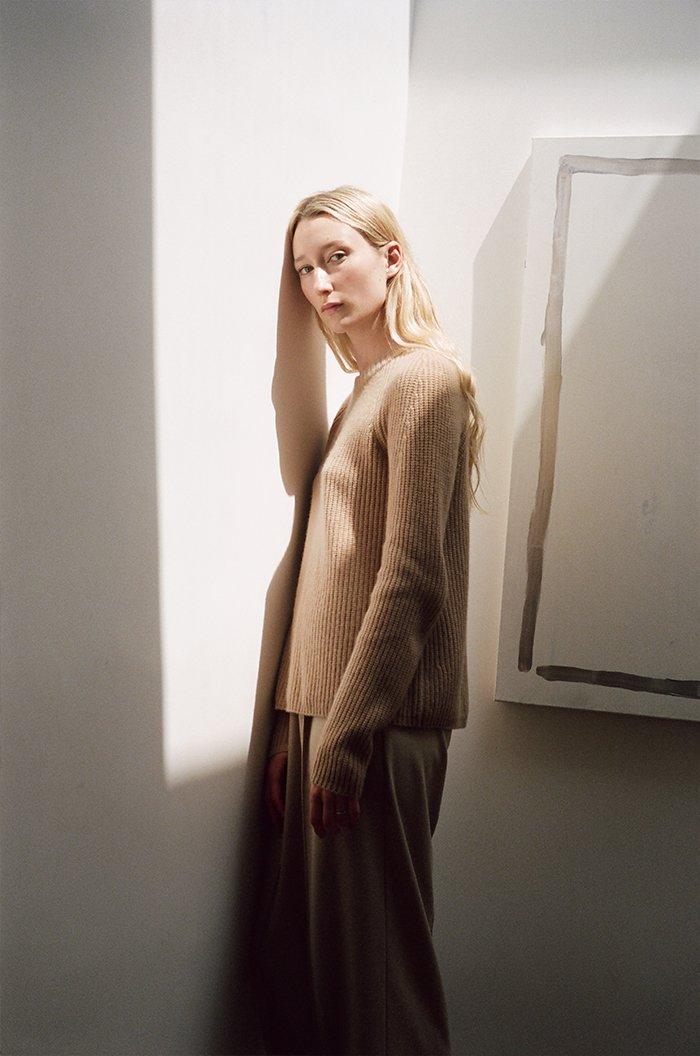 Anna Cordell, Actor and Writer
the farthest point on the planet
The farthest point on the planet from California may well be Perth, Australia. The distance between them is roughly fifteen thousand miles. That's how far she traveled — twice — to reach her new home. The first time, she worked in a café for a year right out of high school in order to save up the money for the trip. A year later when her student visa expired, she was back in Perth saving up all over again. Los Angeles had held its sway over her from as far back as she could remember, growing up on the glittery romance of Hollywood. But it was the real Hollywood that captivated her, its rough-and-tumble street scenes that unreeled block by block before her eyes on her first taxi drive from the airport to a bungalow in Echo Park. Both times she took the airplane east to California, she went alone. She was never homesick. Like Perth, L.A. had plenty of beach and long Pacific coastlines. She attended an elite drama school, but her success wouldn't follow any set formula or safe career mold. California is a wild place, overgrown with prospects for the hungry and serious. She was both.
Her first break as a writer and actress didn't seem like much of a break at the time. She and a director friend decided, almost on a whim, to make a short film together. Maybe if they had been wiser, they would have realized the dire success rate of such an endeavor. But they didn't realize it. They were young and excited and so, why not? The short proved a hit, a festival favorite, and more projects followed — shorts, music videos, and now dreams of a feature film. As an actress she's played the wife of a 1940s air force pilot, an alcoholic mother in the 1980s, and a mourning sister lost in the Outback. She now lives with her husband in an Art Deco home in Los Feliz, which is a forty-five minute drive on a light traffic day from the ocean. She doesn't get to the beach much — she's too far east and far too busy.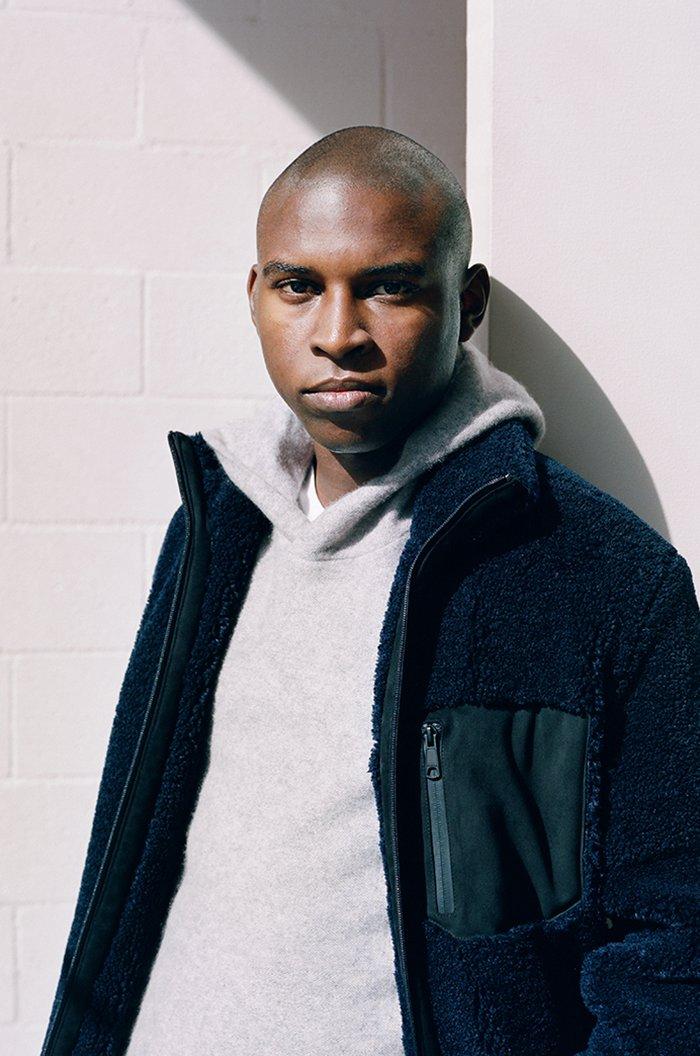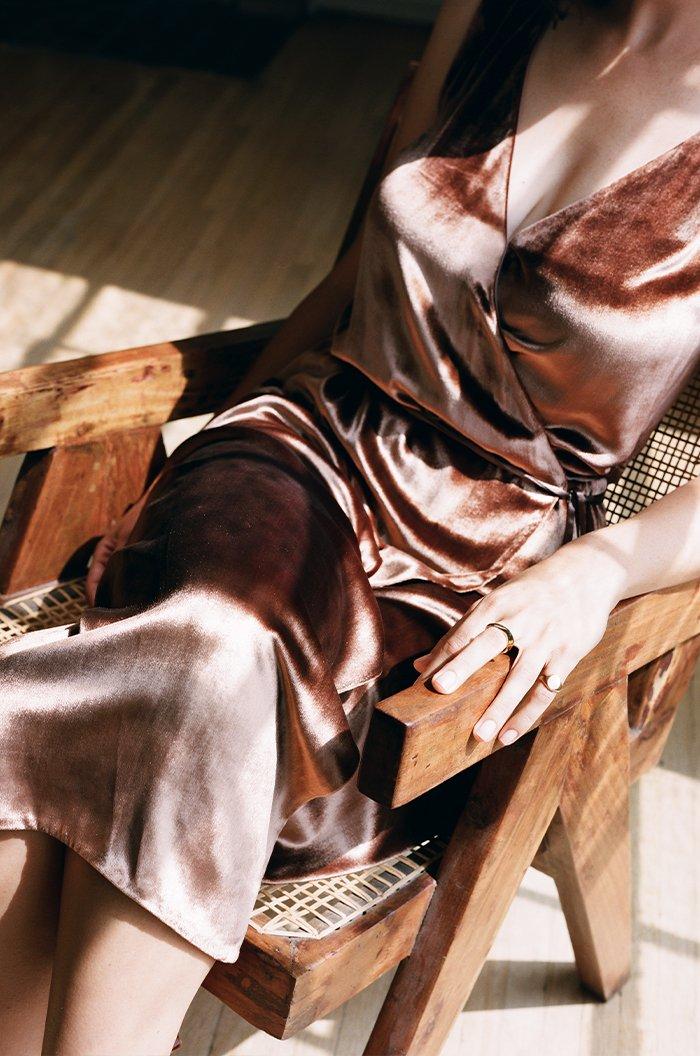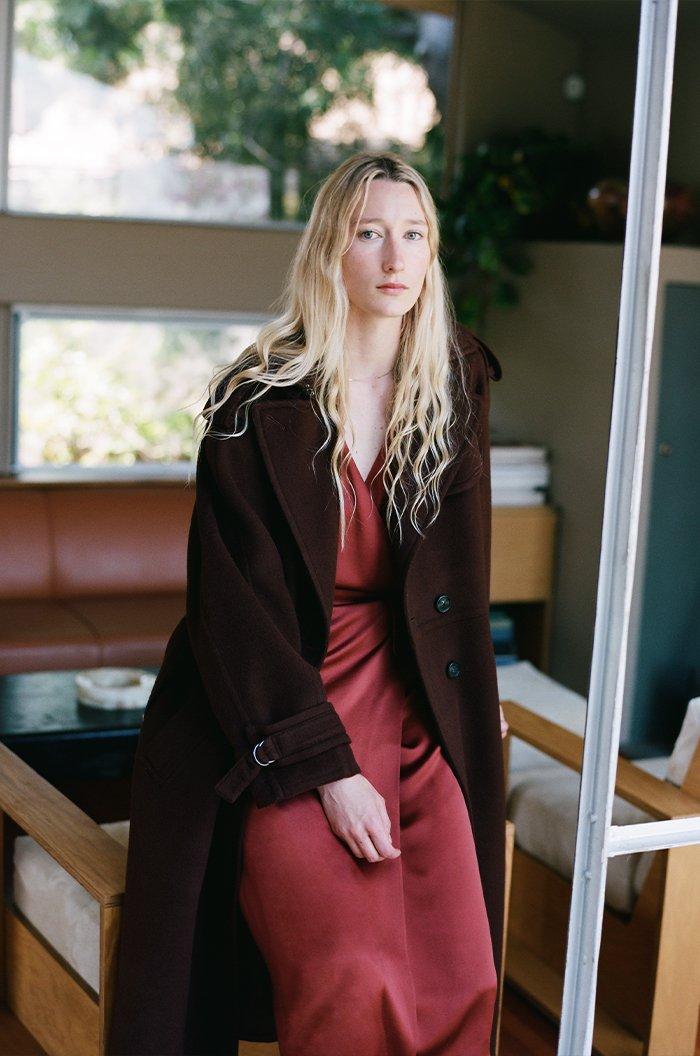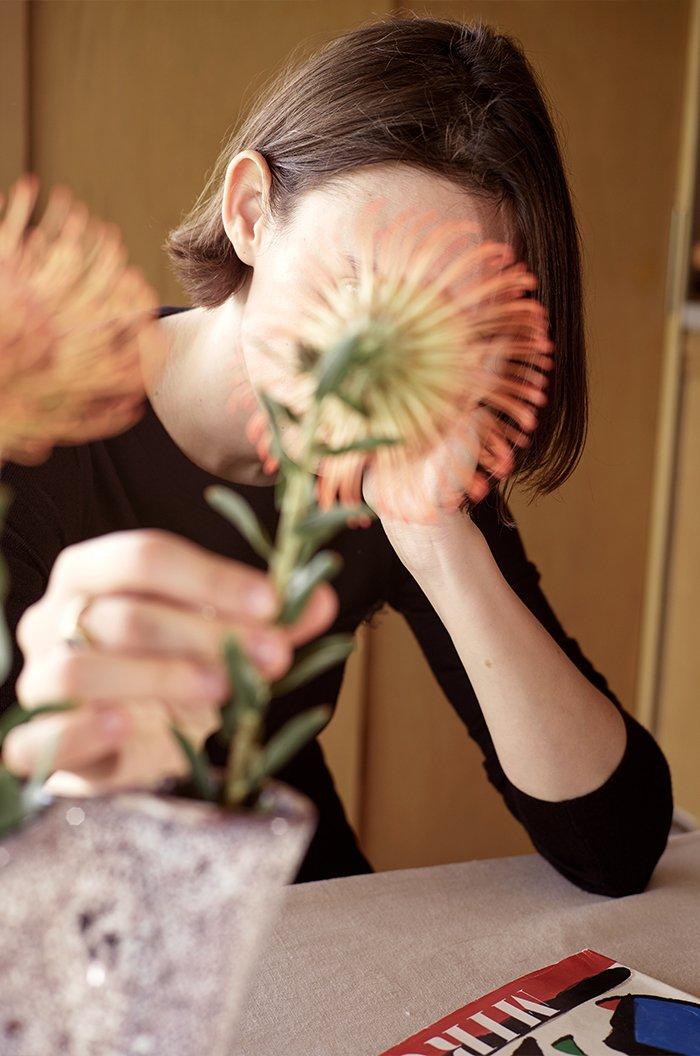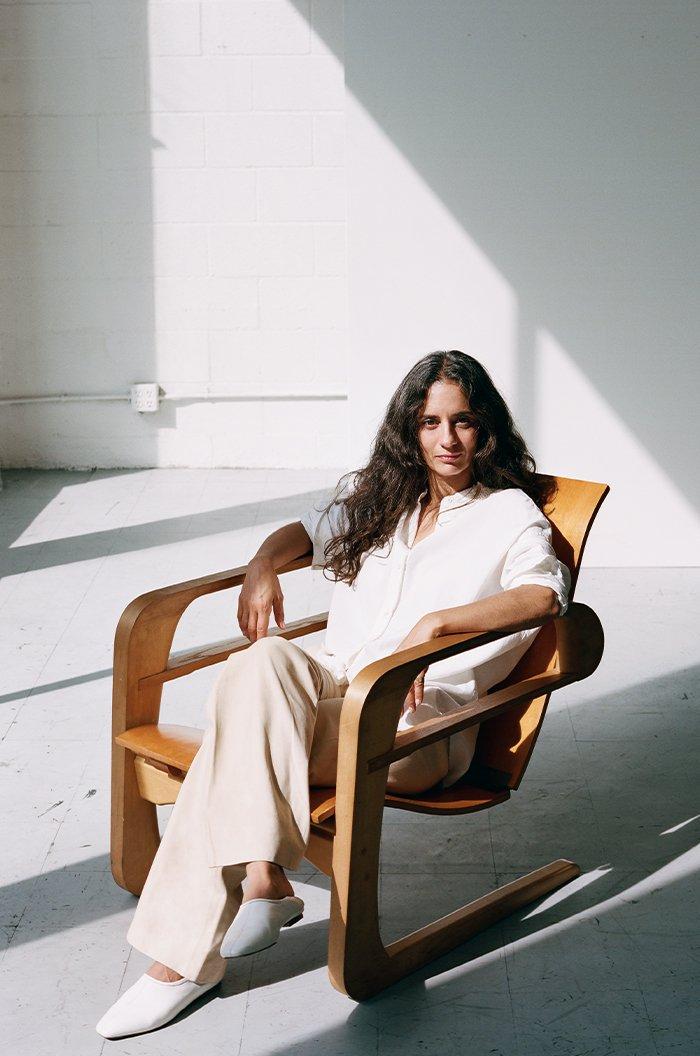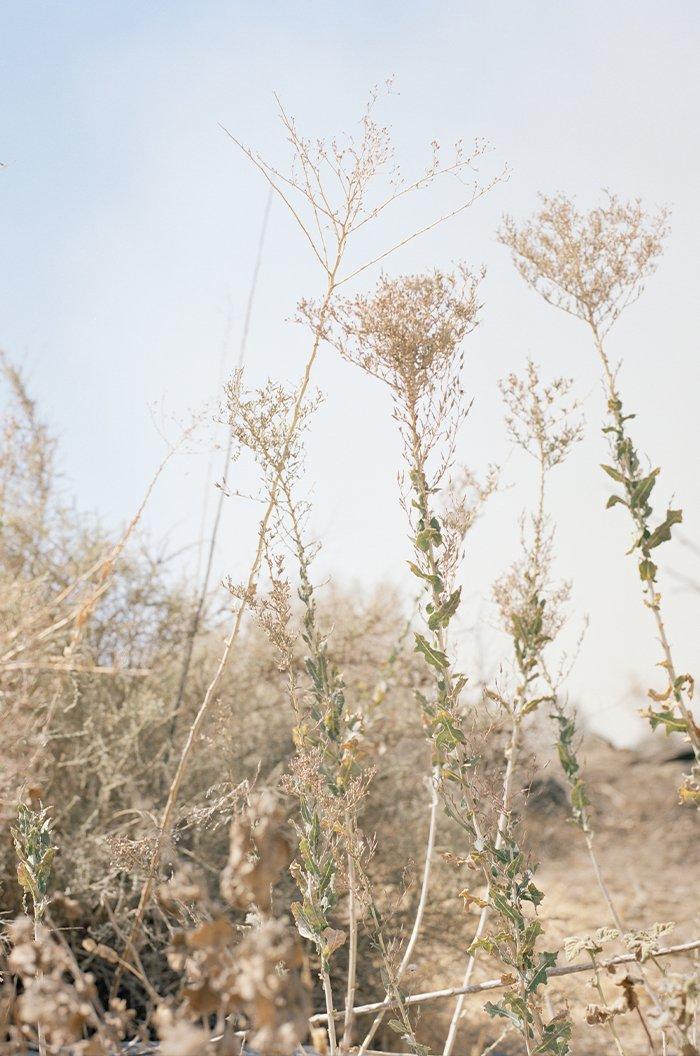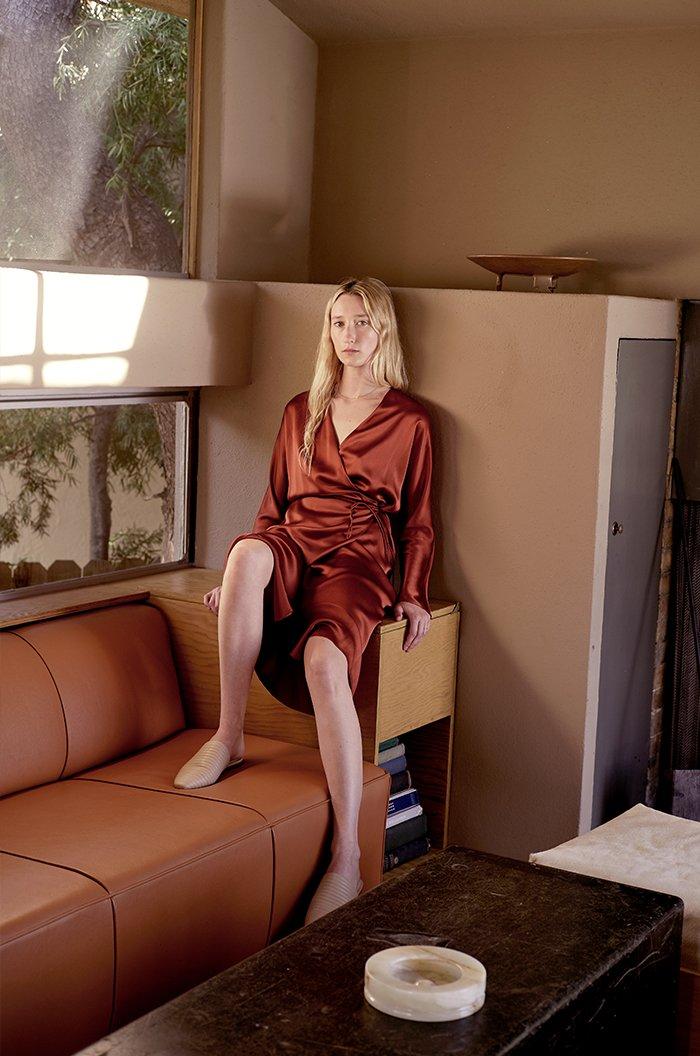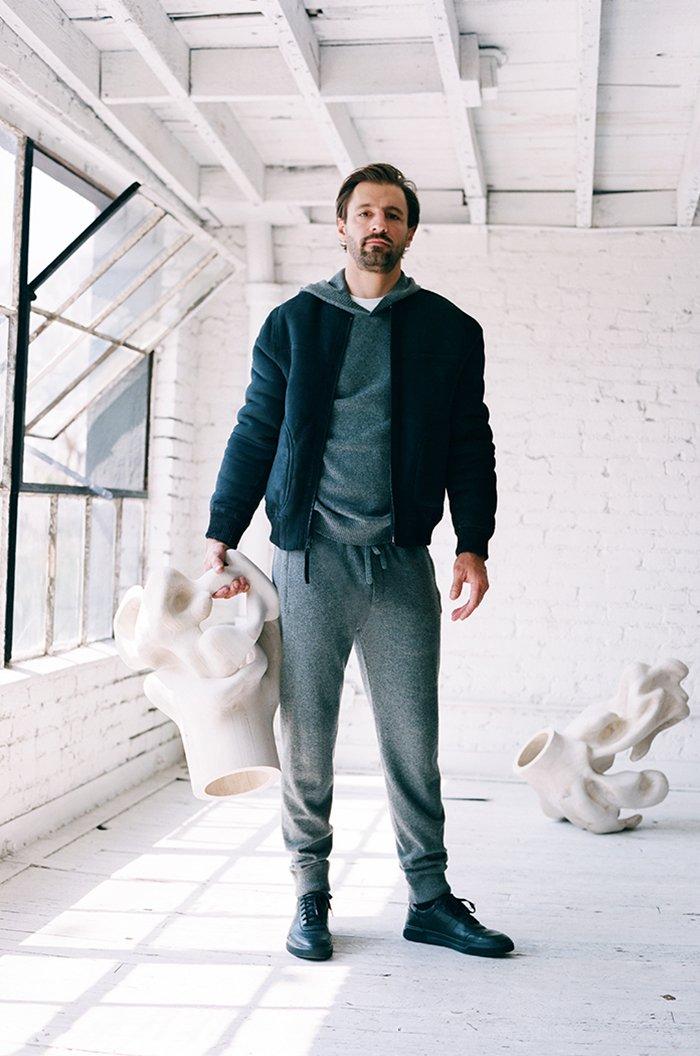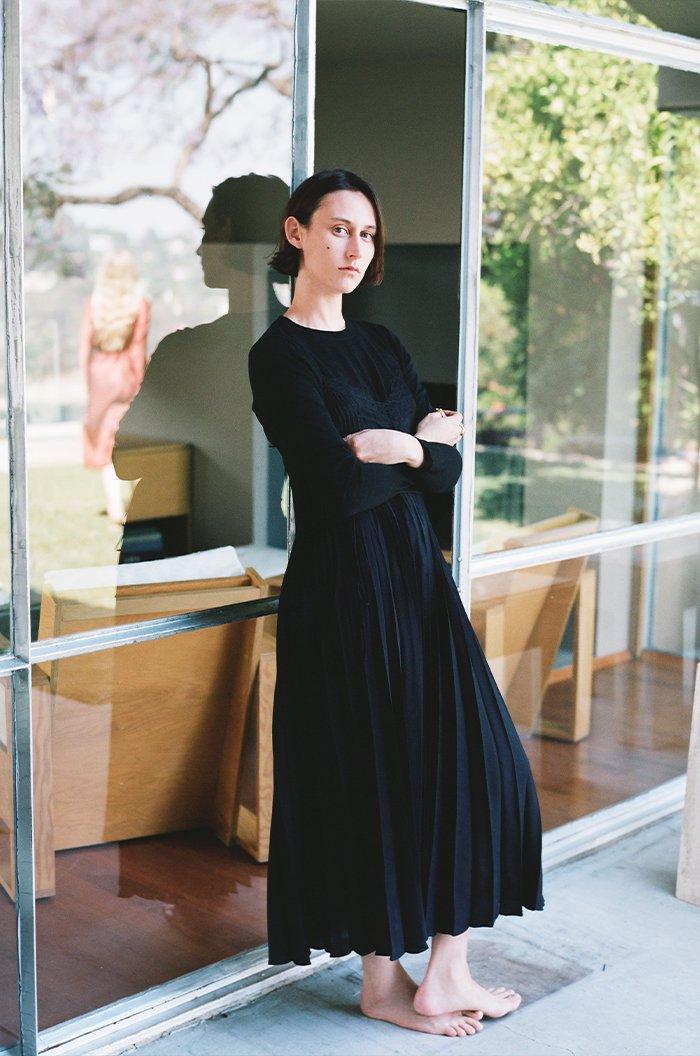 Clara Cullen, Artist and Filmmaker
California,
over and out
They had been happy in New York. There was no reason to make any sudden life changes. She had been working on her art films, and her husband had been taking photographs. They lived in a quiet, comfortable apartment in the West Village and hosted regular dinner parties on their rooftop. One day they heard that a friend was moving to California. Not long after, another friend was going. Soon it became a chorus, 'Los Angeles, California, over and out,' with friends and acquaintances from all over the city packing up and heading west. The final straw was the night they invited a few too many guests to their rooftop dinner, and the building permanently closed the roof. She remembers looking over at her husband and asking him, 'should we?' New York was starting to feel repetitive, every year like the last one. She felt it was essential to make an effort to remember the passing time. She didn't want to wake up in ten years in the same exact place.
They left in the fall. Her husband borrowed a white Mercedes, and they strapped three surfboards to the roof. They shipped the rest of their belongings. They drove south to New Orleans and then turned right, sticking out like a sore thumb as they cruised through small towns in a white car decked out in surfboards. But by the first of October they'd made it to L.A. They crashed at a house in Brentwood that belonged to the parents of a friend. The homeowners were successful movie producers who had won an Academy Award. On her first night in Los Angeles, she held an Oscar in her hands.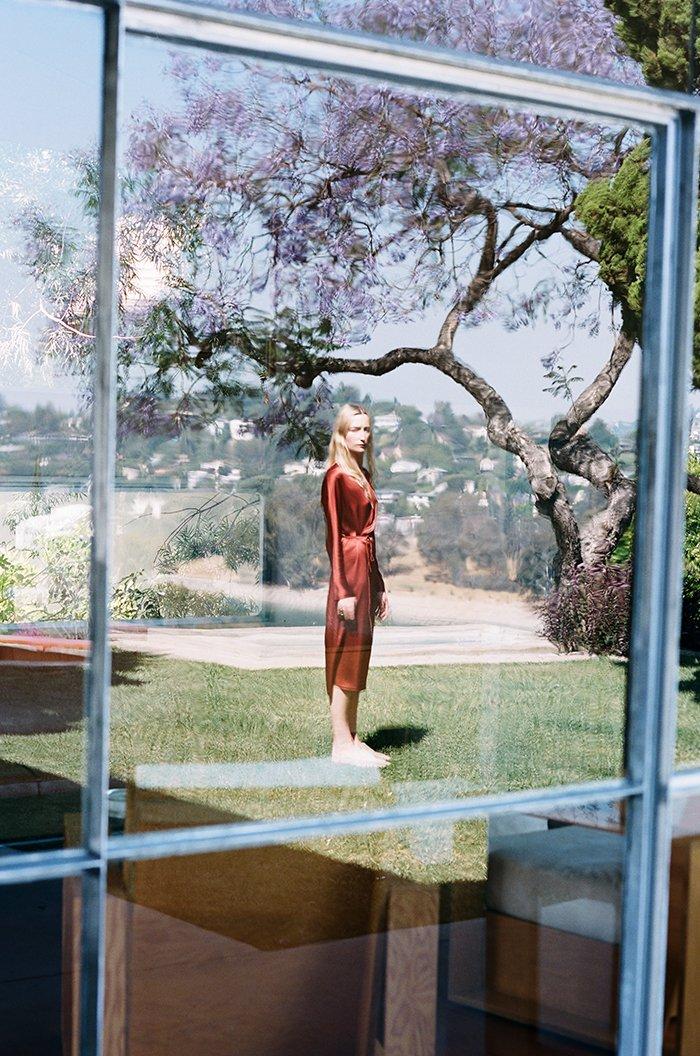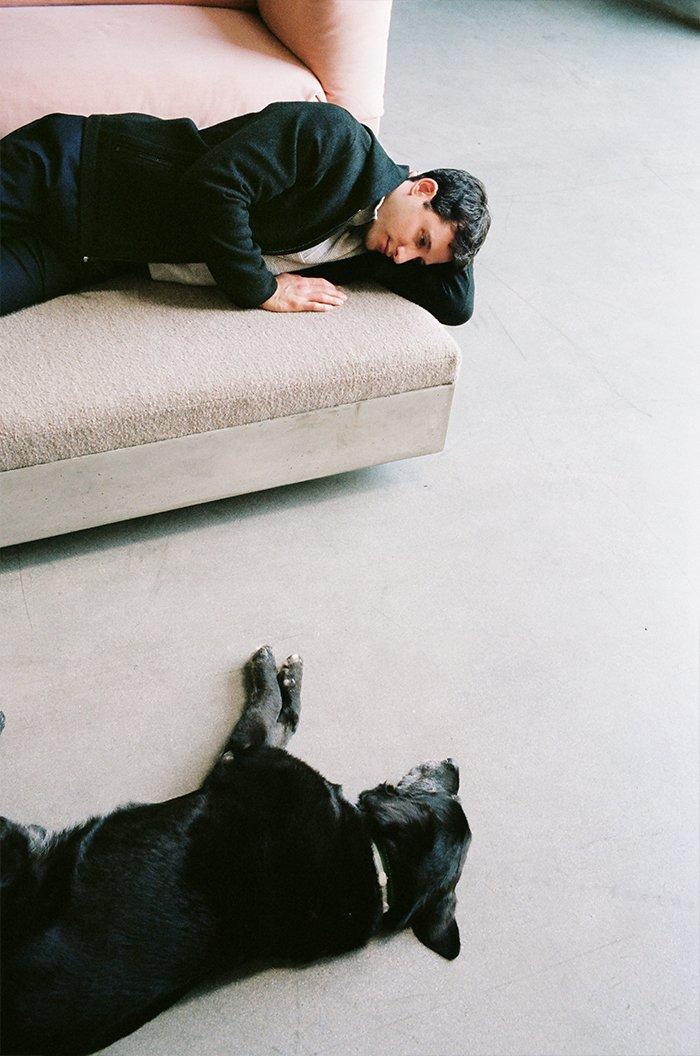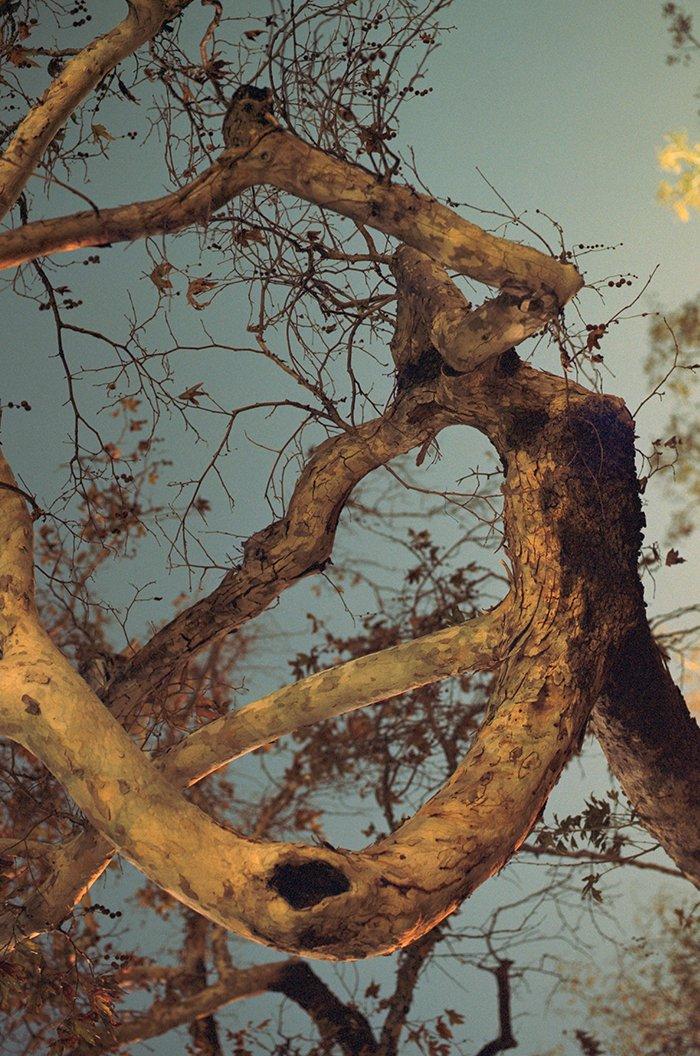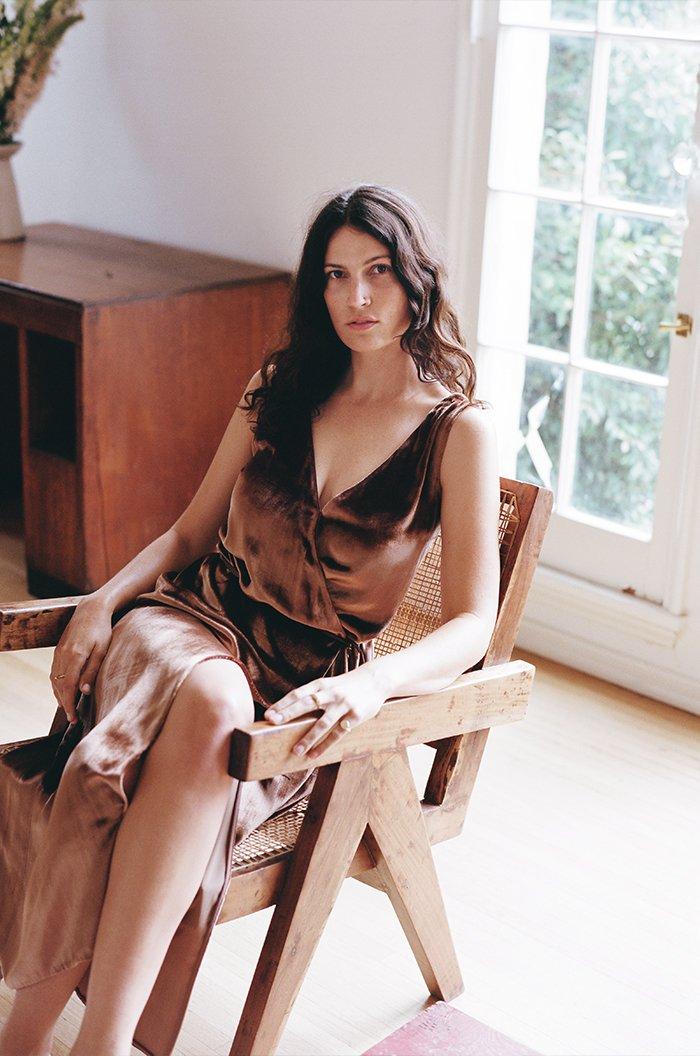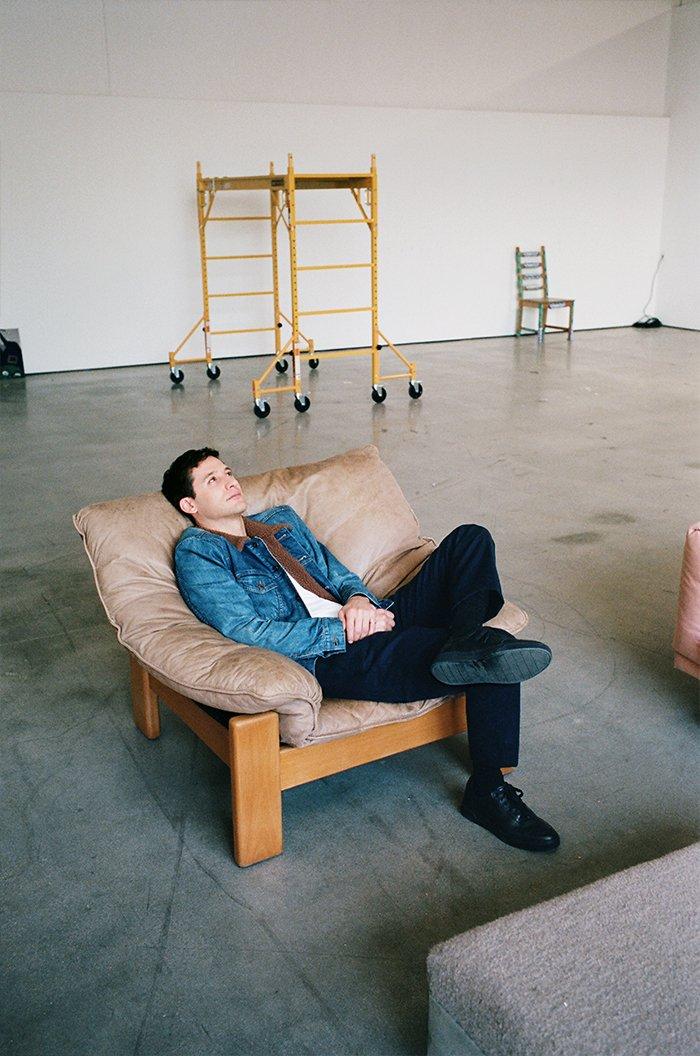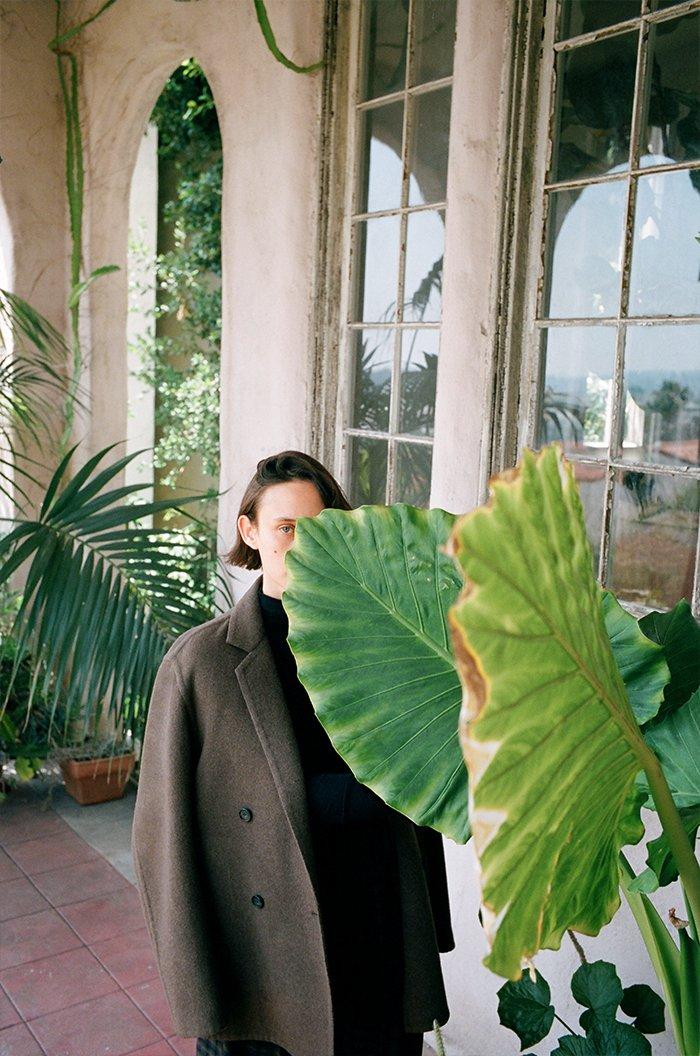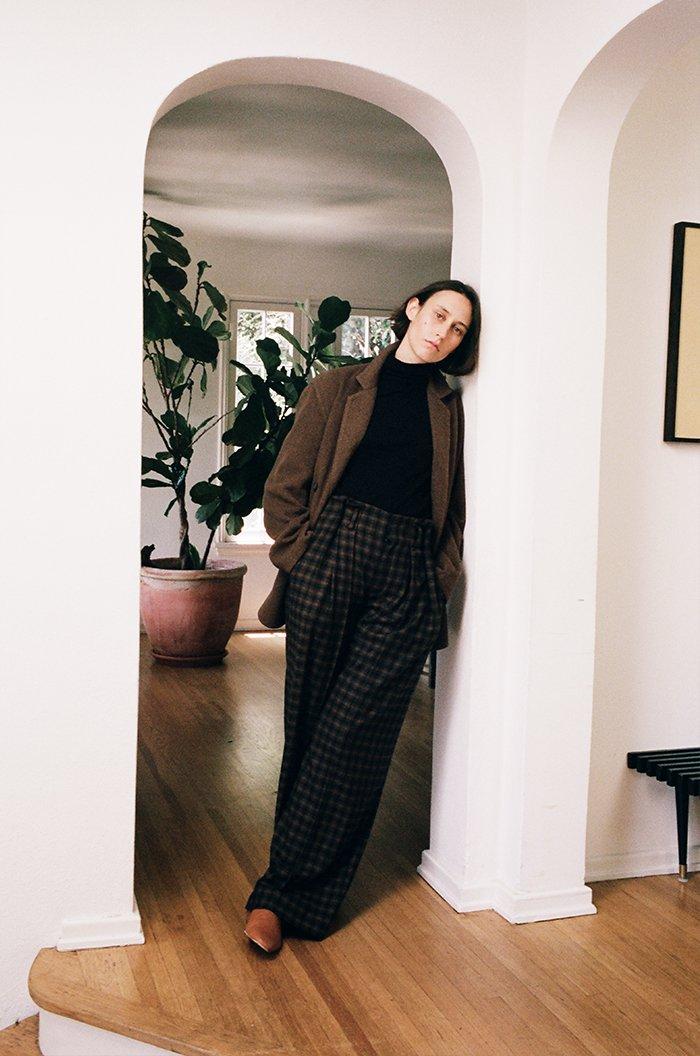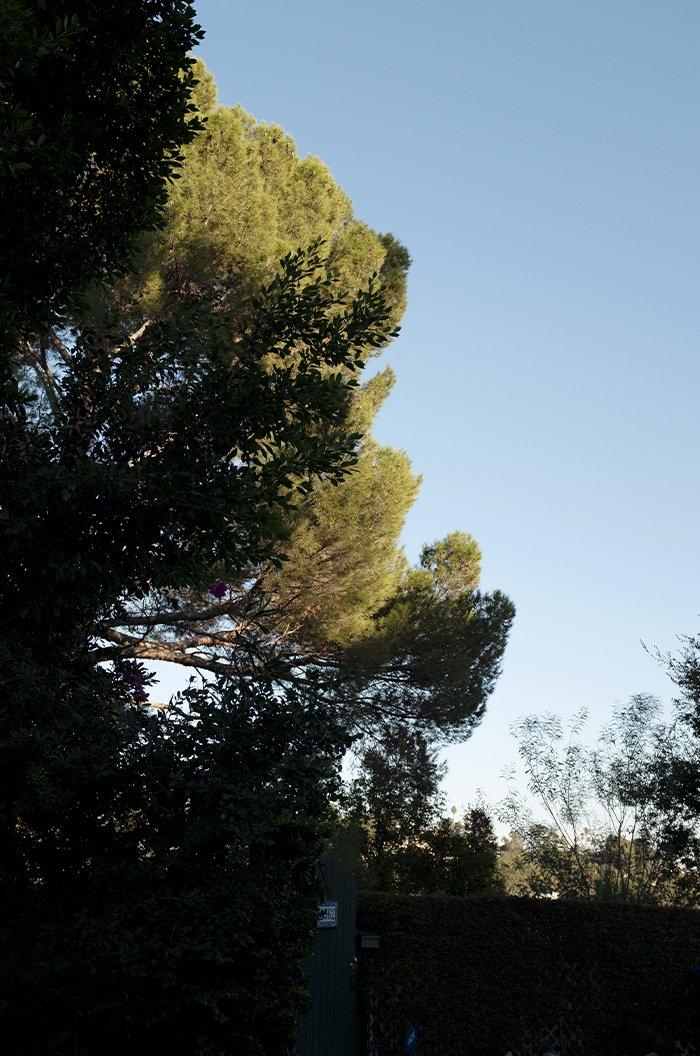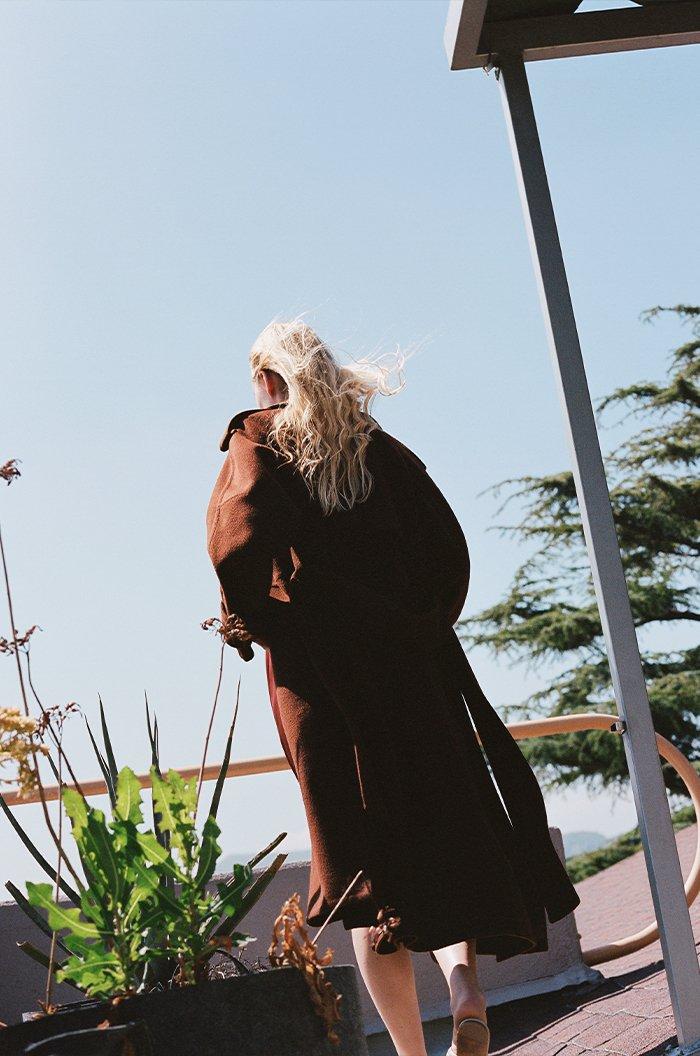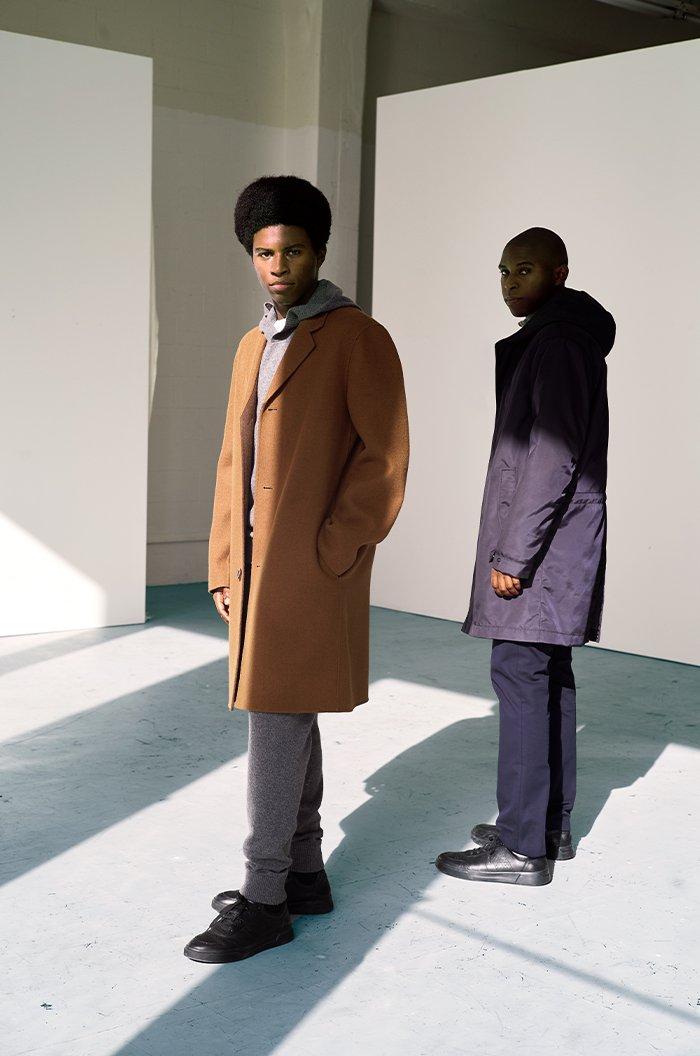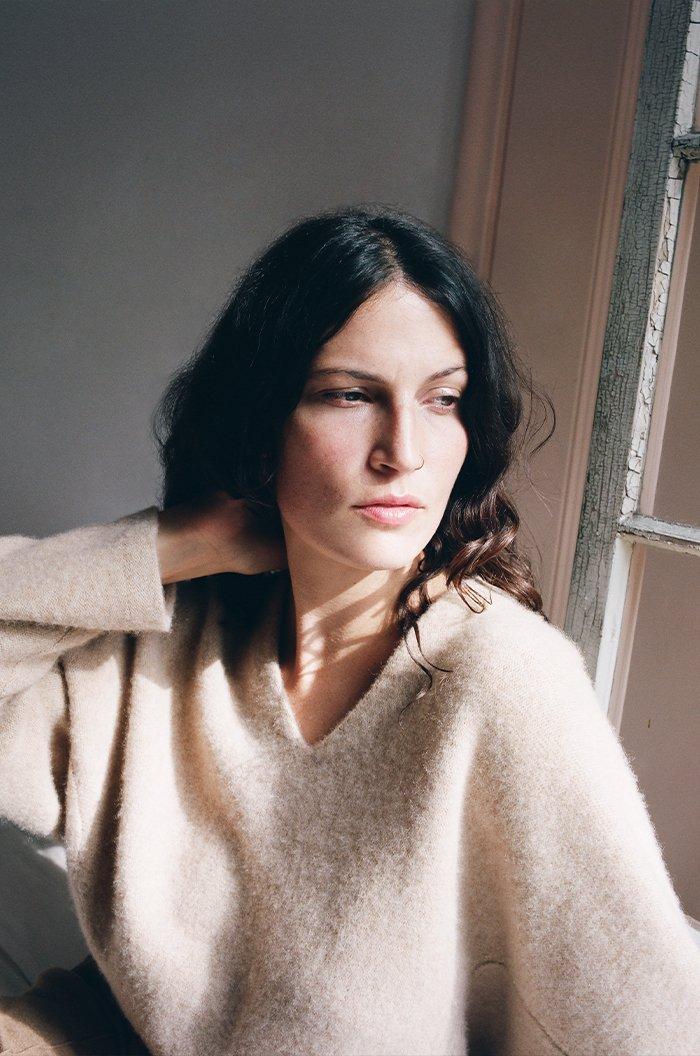 Freda James, Musician
Ladies of the canyon dreams
She was born a singer. She sang as a kid growing up in Florida and eventually dropped out of college to sing in New York. Songs would come to her all the time, but especially when she had a certain intense feeling. A melody would run through her based off that intense feeling, and she'd get that melody down in chords on a piano or guitar and build the words off of it. She survived in New York for seven years by doing odd jobs — waiting tables, bartending, modeling. Finally, she put out her first song. By then, New York was changing, and the music industry was going west, and she had grown tired of the frantic, non-stop energy. She had other dreams for herself, Joni Mitchell dreams, Ladies of the Canyon dreams, singer-songwriter dreams of vast nature and infinite peace and a place to think. She wanted to go west and be open to whoever she might grow into being out there.
But here's specifically what happened. She was working at a restaurant on the Lower East Side of Manhattan. She booked a round-trip plane ticket for L.A. to visit a producer friend. She only intended to go for a few days, a little break from the city to work on music. But suddenly the owner of the restaurant fled the country and the establishment closed, and there she was without a dependable job waiting for her on the other side of her trip to California. How was she supposed to support herself in one of the most expensive cities on the planet? A friend suggested that she just stay on in L.A. She only had two days to get rid of her possessions. She gave away her plants and crystals to friends. She left boxes of books on the sidewalk. She winnowed all of her belongings down to a single suitcase, her guitar, and the clothes on her back. That's all she carried with her on the plane to Los Angeles. It felt free to start over with so little weighing her down.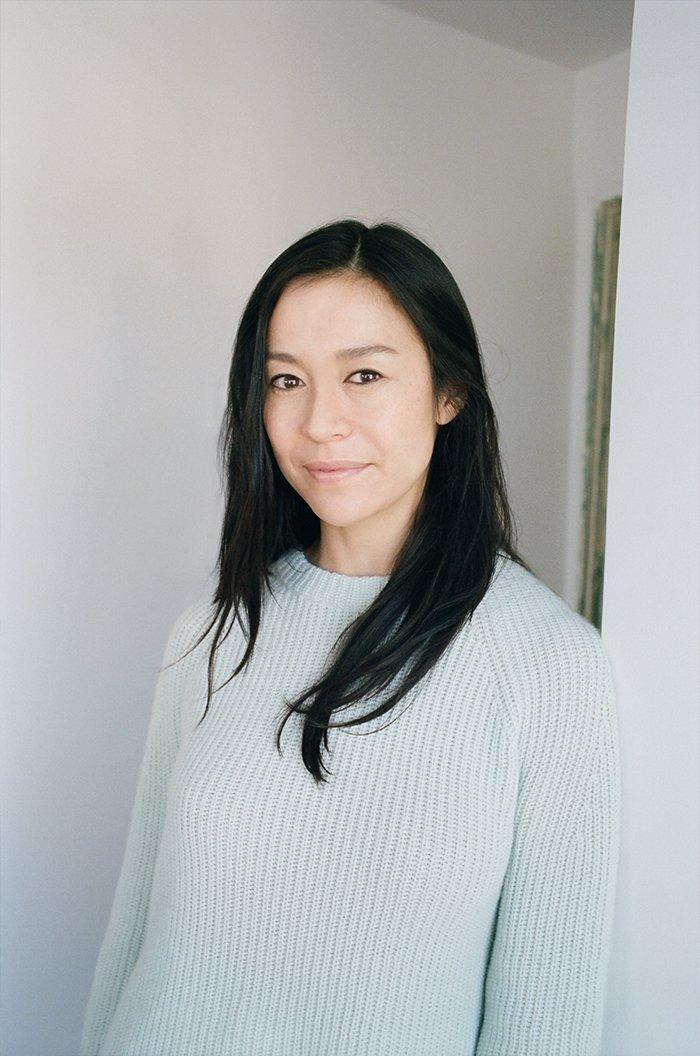 Chai Vasarhelyi, Filmmaker
Where
the Dinosaurs
roamed
In a sense, she is from California. She was conceived there, her father a professor of artificial intelligence at USC, her mother a graduate student. She was born in New York, but it wouldn't be a stretch to say the West remained an enduring polestar. She met her future husband and directing partner, Jimmy, at a conference in Tahoe (he was there to talk about his failed climb on Meru Peak in the Indian Himalayas). Their second date was at Yosemite, where they hiked and took in the staggering size of El Capitan, the granite rock formation that dominates the park. She and her partner would come back to stay in Yosemite many times, documenting the ascent of a free-rock climber, and their ensuing film would go on to win an Academy Award. For her, California's national parks are the true icons of America. People pilgrimage from all over the world to spend a day in the wonders of Yosemite. It remains one of the most beautiful spots, and she can't help imagining when she's visiting, that this is the place where unicorns would live. This is the place where dinosaurs roamed.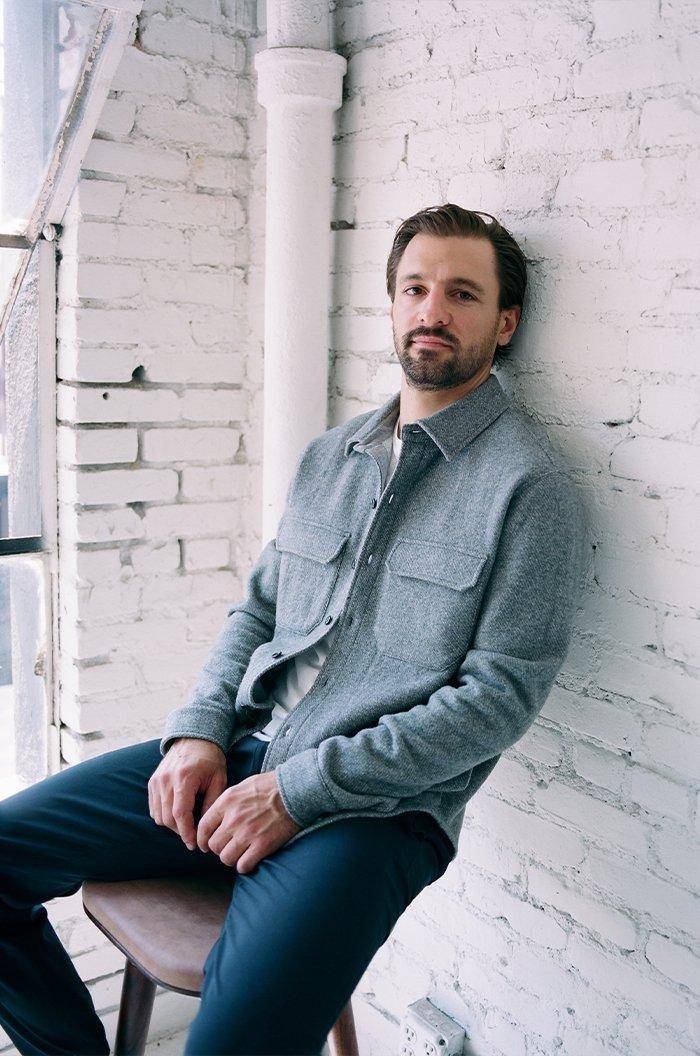 Vincent Pocsik, Designer
With the Waves
Most mornings he wakes at 5:30 in the apartment above his studio in downtown Los Angeles. He's out to the beach to surf by 6:00 or 6:30 — in winter he hits the South Bay, in summer he'll go to the north end of County Line or Malibu. He's back home by 8:30 to start working. He didn't grow up surfing, not exactly. When he was a kid growing up in Cleveland, Ohio he spent hours playing surfing on Nintendo's California Games and from then on he knew he wanted to do it. His first real trip to California was after his freshman year of college. He spent the summer driving up and down Highway One — the most beautiful drive in the world, he thinks. They went all the way from Big Sur to Baja and into Mexico, mostly camping or crashing at a friend's place in Santa Barbara. He knew then that he wanted to live here. Five years later he was back in California for architecture school. At his first job at an architecture firm in El Segundo, everyone surfed, and that was his real training ground with the waves. He sometimes surfed twice a day. Now he's on his own, working through wood and metal. But if he had to name the feeling of surfing and the feeling that first attracted him to California, he'd say it was the sensation of being on the edge.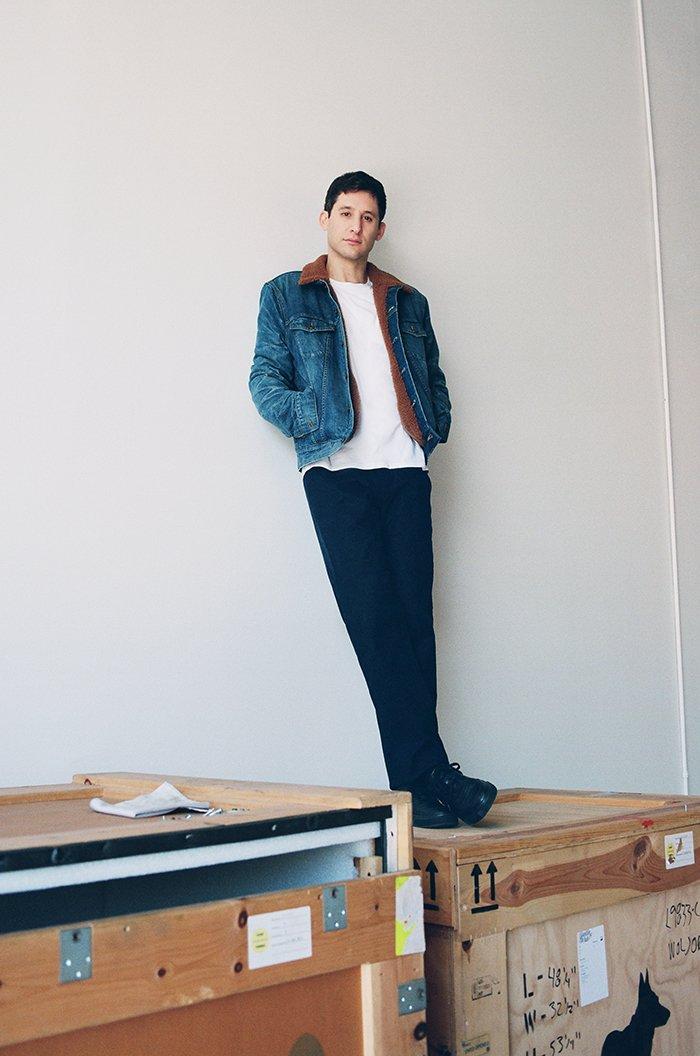 Jordan Wolfson, Artist
Design Your Time
He moved for work, a native of Manhattan. His art career was already soaring, but he had a special robotic sculptural project in mind that could only be co-devised by tech specialists based in Los Angeles. Plus, the idea of living on the West Coast appealed to him. In his mind, California was and remains one of the most stunning spots on the planet. So why not go? He was single, handsome, young, and he'd had his fill of New York. He'd go for three years, he told himself. He'd give it a shot.
He now owns an old Hollywood Regency house in Silver Lake. He drives an electric car. His studio is in an industrial park in Glendale, his next-door neighbor the fabricator for the insulation material in airplanes. It's an eight minute drive door to door from home to studio. He likes the control he has over his life here, the way the city bends and yields to the needs of its citizens. California lets you simplify your hours and design your time. Right now his time is designed around the workflow of his art studio. Down the street in Glendale is the team of roboticists he regularly works with on his uncanny sculptures.
It's been more than three years. He tried moving back to New York but it didn't stick. He can be found in Los Angeles ninety-five percent of the time. He dates, eats, exercises, sees friends.