The World's Most Inspiring Escapes: Gina Esposito's Favorite Places to Swim
After a year of stillness, the promise of travel is a glimmer on the horizon. To help focus our wanderlust, we've tapped creative locals around the globe to share the places they go in their own hometowns when they're in need of inspiration—and what they wear when they go. Whether you're dreaming of the Côte d'Azur or a holiday on the gold sand beaches of Senegal, open your suitcase and start planning your next trip to the world's most inspiring escapes.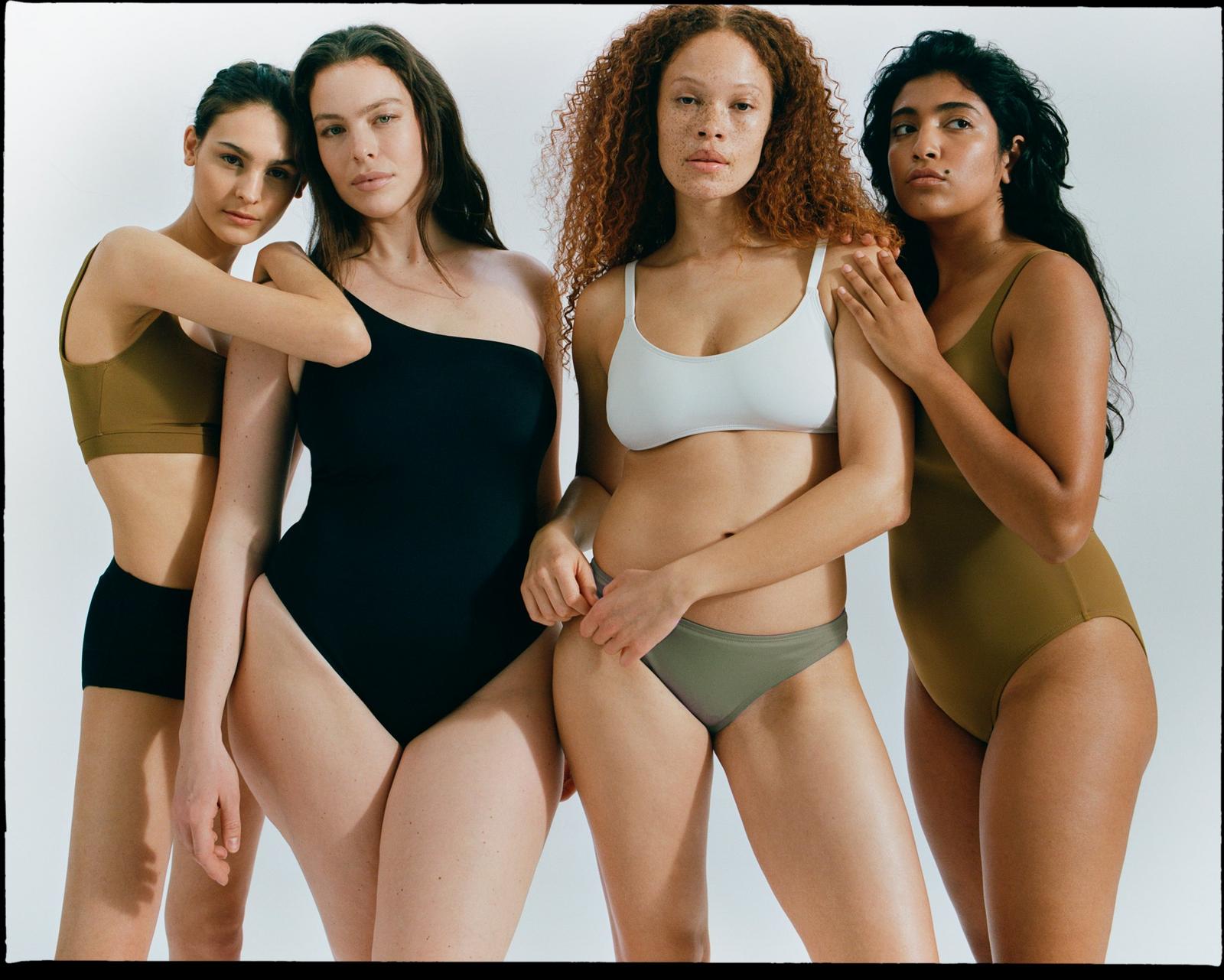 Summer's only real requirement is to do as Emerson suggests: swim in the sea, drink the wild air. Gina Esposito has made a career of this. She is the founder of Nu Swim, the 6-year-old line and latest Vince collaborator, debuting an 8-piece line and one exclusive colorway today on our site. Each elegant, pared-back, sustainably-crafted suit she has dreamed up has found an immediate and eager audience for its ability to accommodate all forms of water activity without imparting unsavory tan lines.
More than striking a becoming profile on an extensive range of bodies (no matter the size, shape, or age), Esposito's suits communicate the kind of performance and fit expertise that requires a lifetime to hone. "I know that when I was born, my dad took me in the ocean as soon as they were allowed to!" she says, laughing on a call from her Brooklyn apartment. Growing up in Long Island in a family of beach enthusiasts, she remembers, "My whole life revolved around this classic summertime beach lifestyle mixed with winter swim team. I was always swimming year-round." Swimming has so deeply informed her life, that she manages to find a place to take a dip on work trips and vacations alike.
Whether a mid-summer day in Brooklyn, or an excursion to coasts around the globe, a swimsuit, Esposito has come to understand, has to do more than stay put in the water. For a multi-faceted, modern life it must also fold seamlessly into an all-day wardrobe. "[I want my suits] to look nice and function after the beach to drinks and dinner with a nice pair of pants and shoes." You might slip one on in the morning just because it looks beautiful beneath a skirt or peeking out from behind a button down, she suggests, then simultaneously enjoy the freedom of wherever the day leads. Here, Esposito offers a few of her favorite bodies of water to submerge her suits in, and which suit she packs when she goes.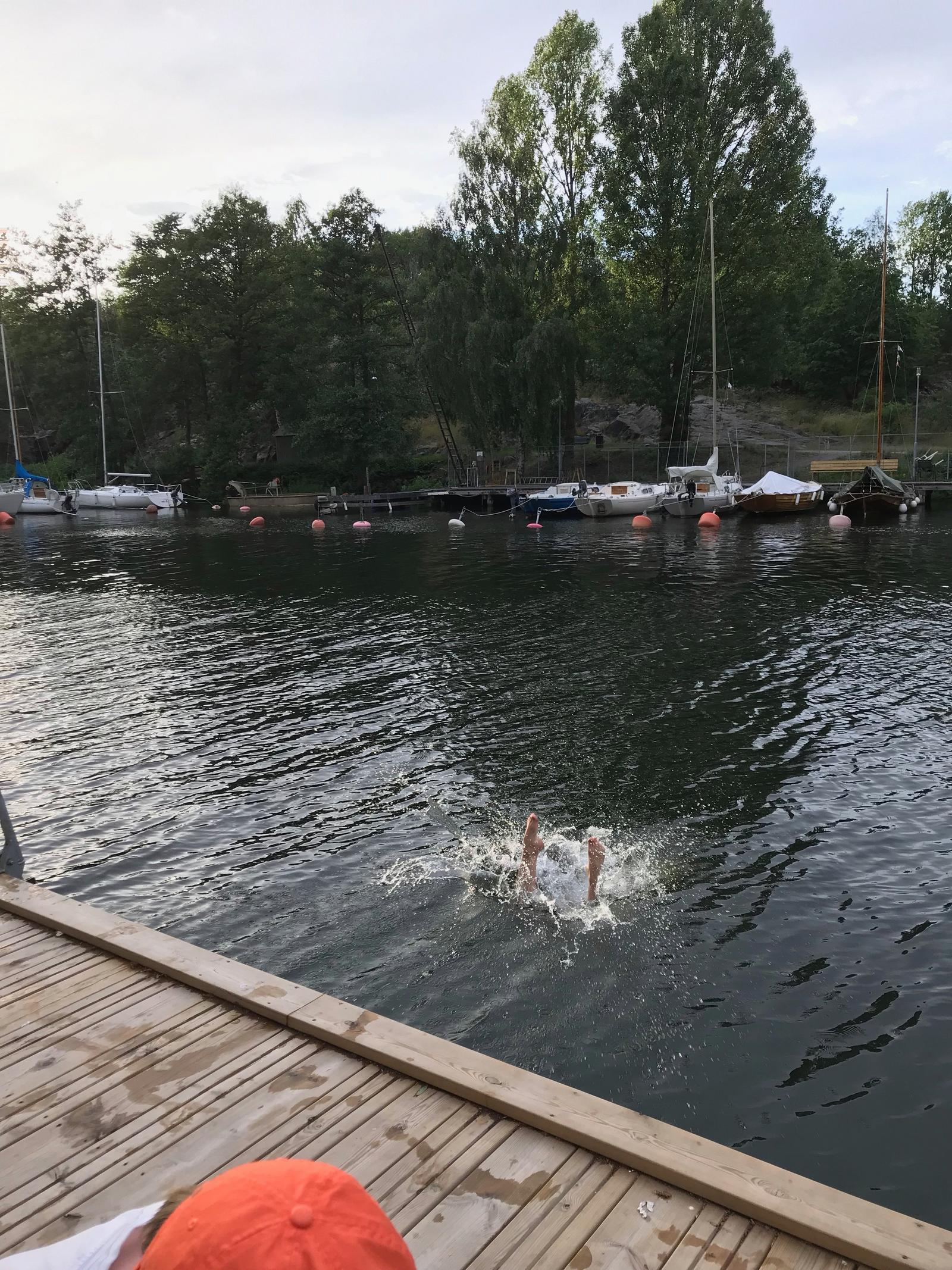 Stockholm, Sweden
I love swimming in Scandinavia. In Stockholm, you can swim in the city in the ocean. It's amazing. There's this little area of Hornstull, [just west of] Södermalm island, that's called Reimersholme. It's super nice in the morning or even after work at nine, when you meet up with friends for dinner on the dock and a dip.
What to Wear
Everyone's in a one-piece swimsuit on a bike with jeans or a skirt, with something comfortable to throw over the suit. I see the one piece, like the Noodle Suit as something you're going to wear for the day or walk home in. I love wearing that with jeans. Those are really great for mixing up the city with swimming.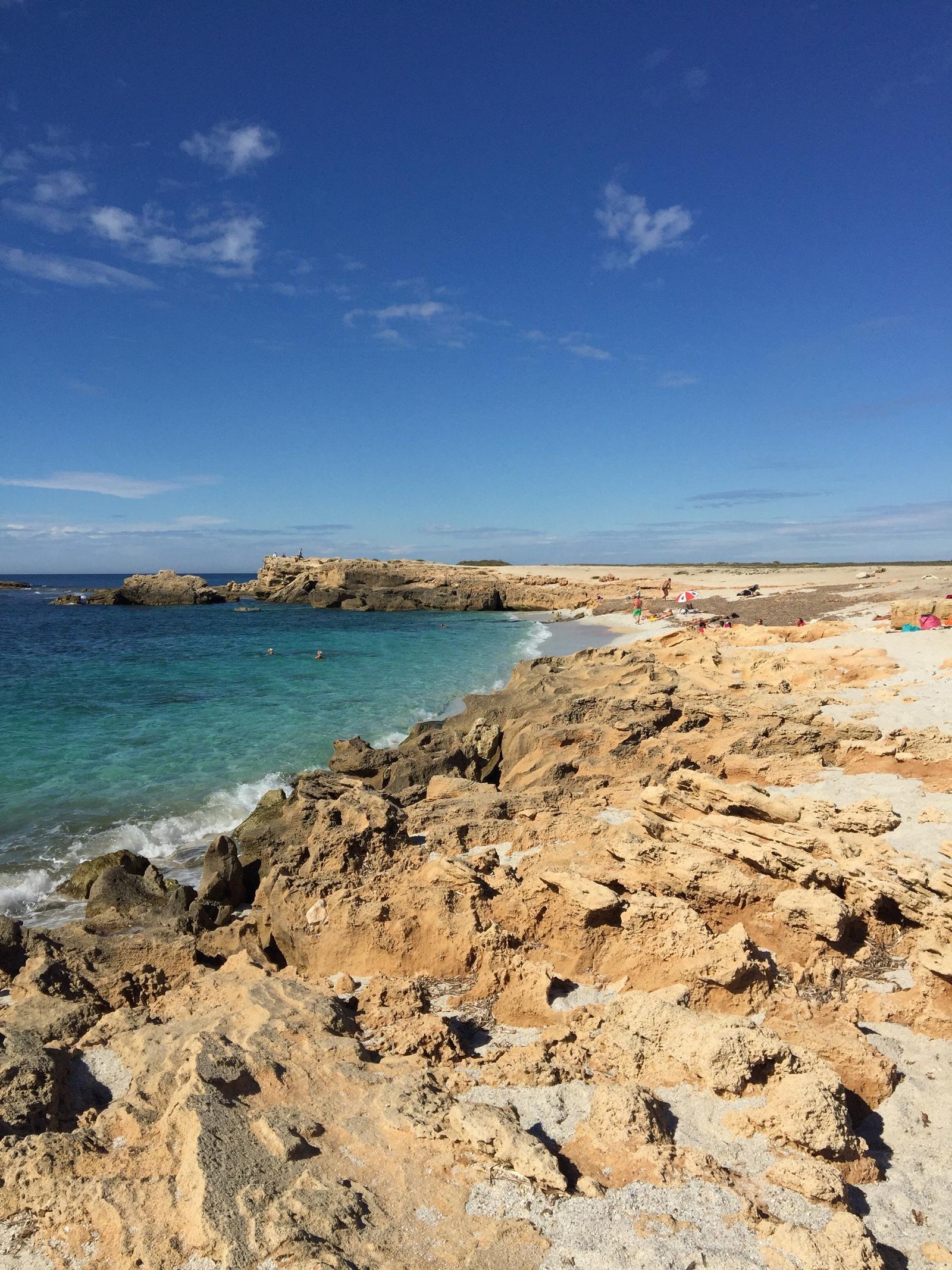 Sardinia, Italy
I like traveling to southern Europe ocean destinations during the off season. I had a really beautiful trip to Sardinia a few years ago at the end of September. The water's still warm and there's no one there. The siesta is all day long—nothing is open until dinnertime, but you can stay at a 5-star hotel for nearly nothing. We saw the entire island and stayed at a different city every night.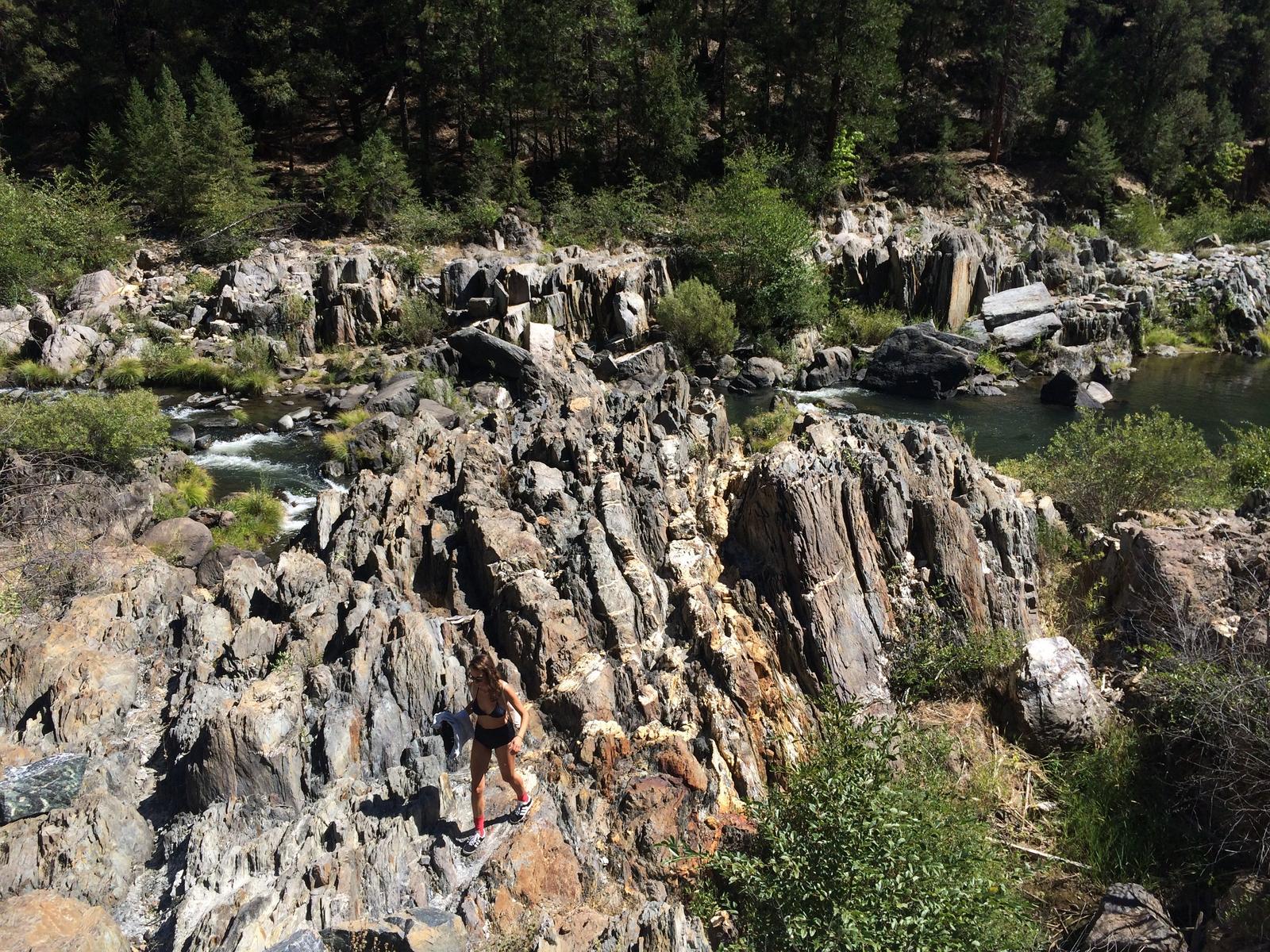 Lassen Volcanic National Park, California
I love Northern California. For fresh-water swimming, I like the Yuba River and the little North Fork Feather River near Lassen Volcanic National Park. It's amazing. It's like the unknown national park. It's really cool in June when the snow has melted and there are all of these glacier lakes and hot springs. The wildflowers are in bloom. It's really amazing.
What to Wear
You're definitely wearing sneakers and hiking a little bit on the rocks. I would wear the Sunset Suit for sure. It just feels more secure, and it has a beautiful neckline. If you want a two-piece, the Cosmo Top.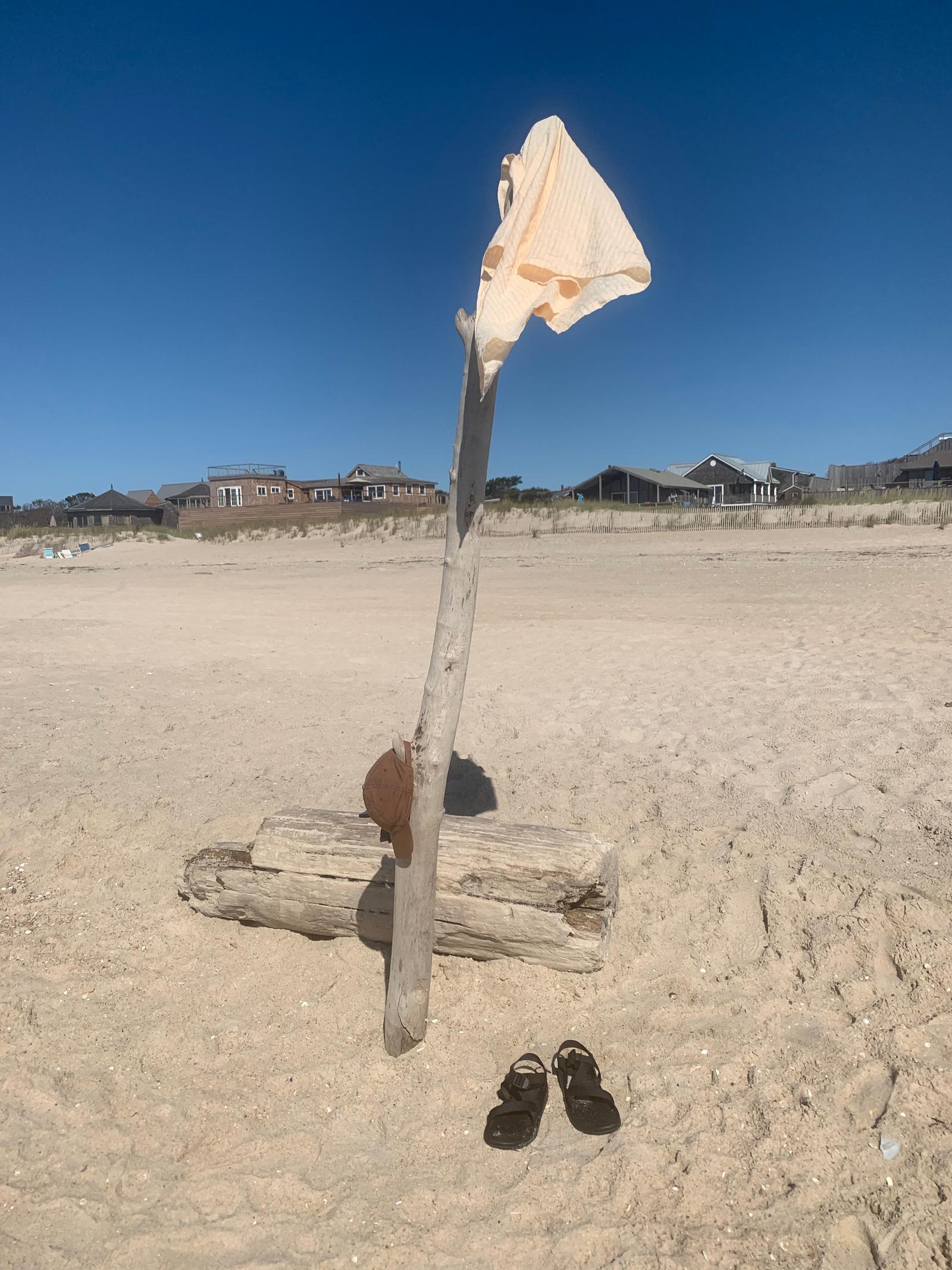 Fire Island, New York
I could talk about Long Island for 1,000 years. On the East Coast, I love swimming on Fire Island. I love swimming out in Springs and the Hamptons. It's just so fun. I love Shelter Island. Block Island is amazing! Anything on the East Coast, I love.
What to Wear
I wore the Ha-Ra Top on Fire Island almost every day last summer. It's nice because it's super supportive. I'm swimming in it all day, jumping around, and sunbathing, too. It has nice coverage and is a little bit like a bralette—so it's not super sporty or anything. It's also nice beneath an open button down.