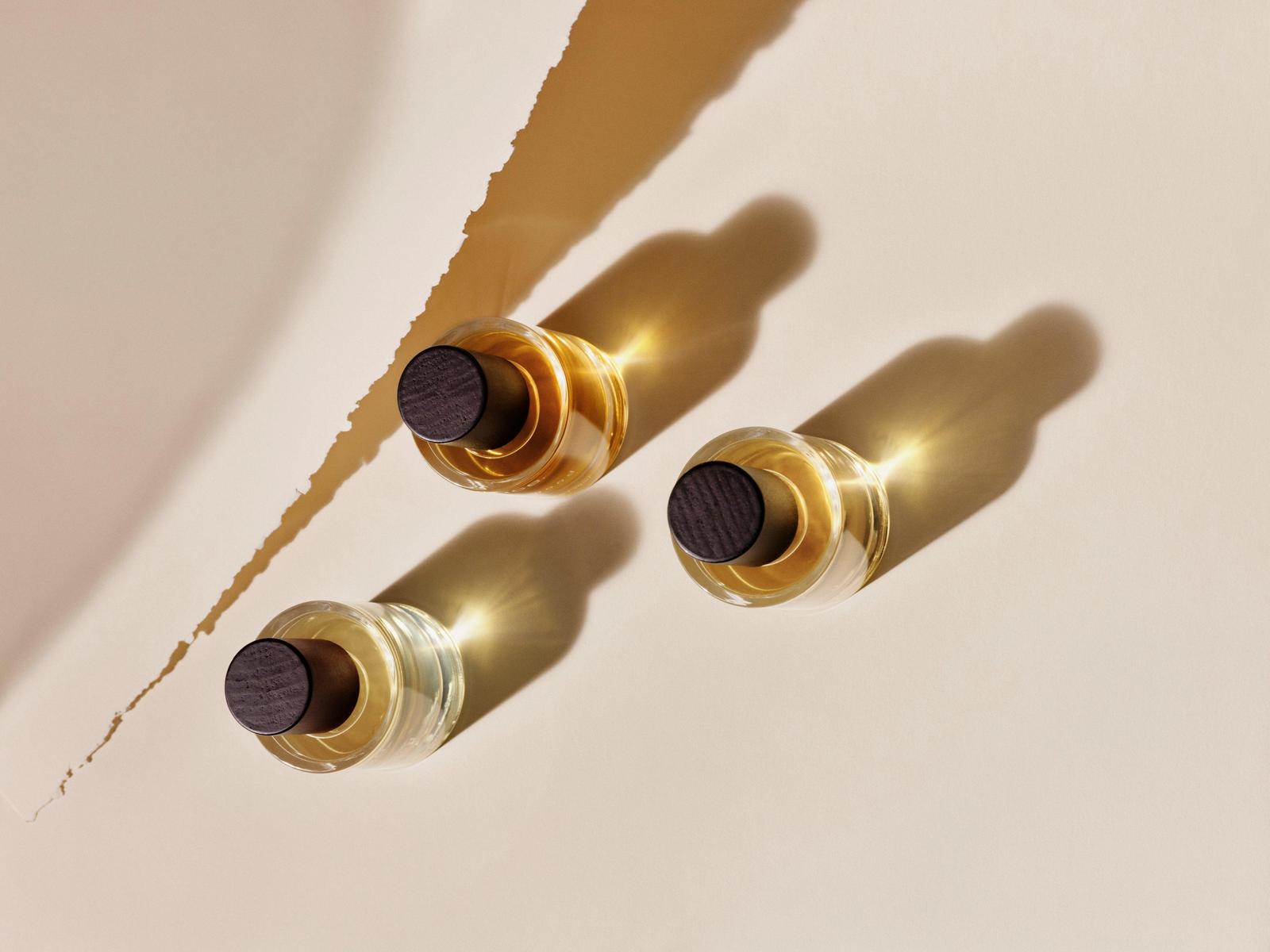 Fragrance '19
The debut of fragrance echoes the narrative of our California origins. Three distinct eau de parfums—Coastwood, Petalwood and Zestwood—capture the freshness and depth of the West Coast.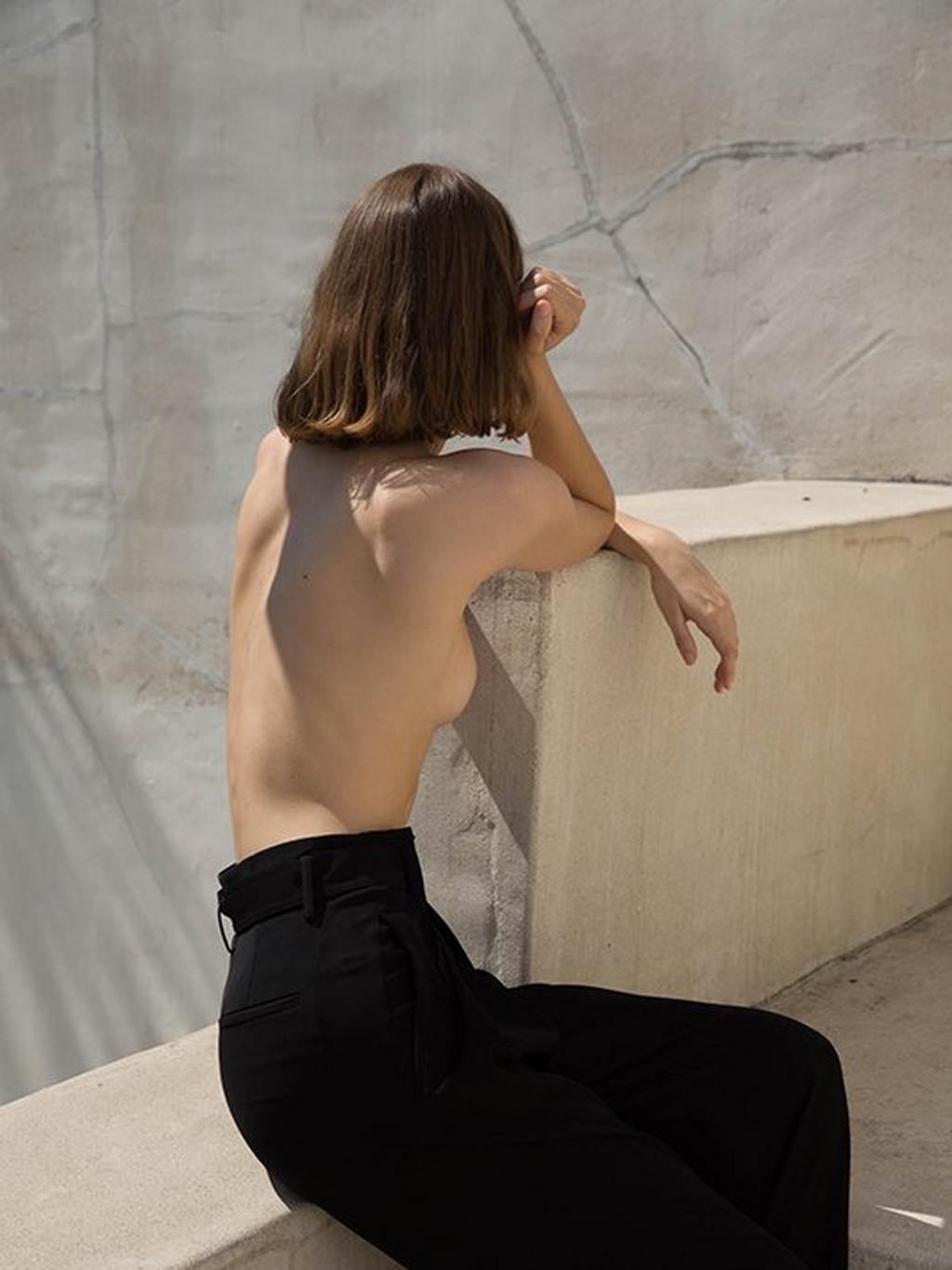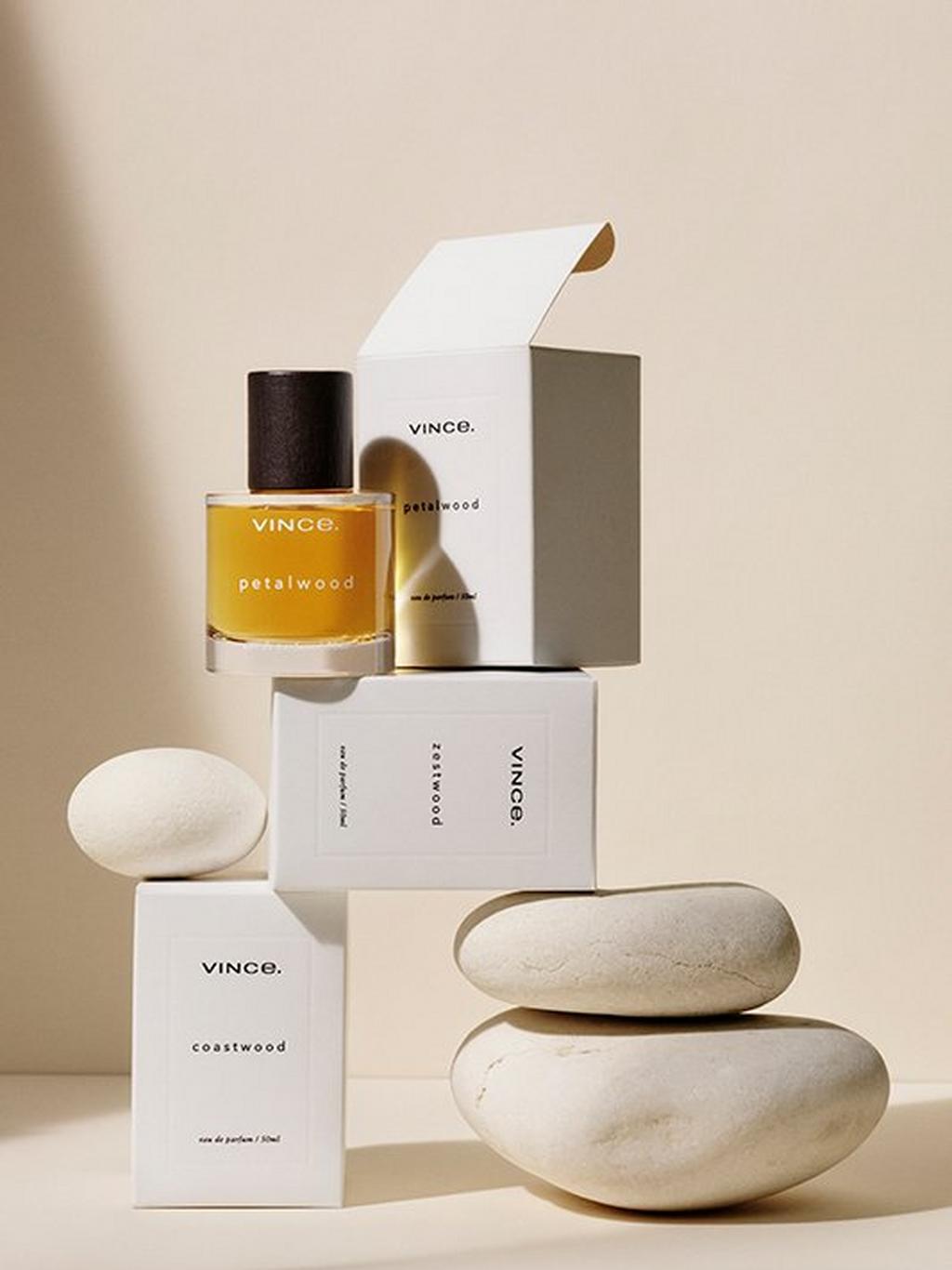 creation & craftsmanship
We developed the bespoke scents with Capsule Parfumerie, an LA-based fragrance house founded by husband-and-wifeteam Mike and Linda Sivrican. Working with Capsule was a natural fit—the perfume house's elevated, natural aesthetic and emphasis on quality aligned seamlessly with ours.

Everything at Capsule Parfumerie is done by hand in Los Angeles, from the formulation and filtering, to the filling and labeling. They craft the fragrances in small batches, yielding about a gallon each time, and use a careful, time-honored coldfiltration process. It takes about 6 weeks to create the scents from start to finish.
coastwood
An image of a home sitting on the California cliffs inspired Coastwood. We wanted to incorporate grounding, natural elements that still felt clean and fresh. Linda worked collaboratively with Creative Director, Caroline Belhumeur, to specifically create a drier aromatic profile with pronounced Cedar notes.

"I used notes of Juniper Berry, and two varieties of Cedarwood, also Cyprus leaf—all very aromatic, dry and woody fragrances," Linda says.

Natural essential oil of Coconut softens the dryness of the Cyprus and Cedarwood, giving it a coastal California, laidback feeling.
petalwood
For Petalwood, we sourced beautiful, natural floral absolutes—the flowers are distilled as a whole plant, for an earthy and full-bodied note.
"Moroccan Rose from Egypt, Indian Jasmine Sambac and Ylang Ylang absolutes create a creamy full-bodied floral. Patchouli provides an earthy wood note, and an accent of Black Pepper adds a little bit of spice," says Linda.
Bergamot, a citrus essential oil from Italy, gives it a freshness: "It's a happy, heart-opening note."
zestwood
Notes of organic White Grapefruit and Cucumber lend Zestwood an oceanic essence. A unique profile is created with three different types of Lavender—sourced from Bulgaria, Italy and France.

A really beautiful Linden Blossom and a softer note of Sandalwood complements the fresher profile.

"You can definitely smell the vibrancy and citrus right from the get-go," she says.